The Margarita & Salsa Festival marks its 24th year Saturday as a calendar pivot into the school year with a four-band lineup of Texas acts with loyal Waco followings: Austin's Shinyribs, William Clark Green, Waco native Wade Bowen and his band, and the evening headliner, the Josh Abbott Band.
The combination of margarita and craft beer sampling, held in the Extraco Coliseum, and contemporary Texas country music are familiar standbys for the festival, which draws crowds of around 6,000 to 7,000 and raises scholarship funds for the Heart O' Texas Fair and Rodeo.
Drink and food contests and samplings start at 6 p.m. with 20 margarita providers vying in the margarita contest, 10 competitors in the salsa contest and 12 craft beer providers in a non-competitive sampling.
Construction for new $14 million multipurpose center underway on the Extraco Events Center grounds won't affect the food and drink activities in the Extraco Coliseum or the stage area where the bands will perform. Those attending Saturday's event, however, may want to park on the Lake Air Drive side and arrive a little earlier, said Charva Ingram, HOT Fair vice president for marketing and sponsorship development.
For Josh Abbott fans, the festival offers a chance to hear the band's recently released four-song EP, "Catching Fire," an up-tempo collection that finds Abbott and his musicians getting back to the good-timing songs that built the band's reputation in its early years.
"Renewal seems to be a great word to summarize what the project was about," he said, speaking by phone from a songwriting retreat in Marfa, attended by good friend and fellow Margarita & Salsa performer Green.
Abbott, much like Margarita colleagues Bowen and Green, tends to draw songs from personal experience and said his last two albums were flavored by that: 2015's "Front Row Seat" by his first marriage and divorce, and 2017's "Until My Voice Goes Out," which spanned his father's death and Abbott's own experience of fatherhood. 2017 also was marked by the trauma of the Las Vegas mass shooting at the Route 91 Harvest concert on Oct. 1 at which 59 people were killed and another 422 injured by gunfire.
The band had played hours before but many players and crew members were around the stage when shooter Stephen Paddock began firing at the crowd. "It really impacted our lives," he said. "There was nothing cinematic about that night."
Last year, Abbott decided to take a break from touring nationally to spend time at home with his baby daughter, Emery, on the advice of friends and colleagues who observed that the first years of a child's life seem to pass the quickest. Now that she's about two and a half years old, Abbott is ready to crank up the touring.
Writing and recording new material earlier this year reenergized Abbott and his band members. The EP's four songs — "Catching Fire," "Surprise, Surprise," "Little More You" and, one sure to find a receptive Margarita fest audience, "Oughta Get Drunk" — show the Josh Abbott Band back in its groove of love songs and drinking songs, he said. The band has finished a West Coast tour with plans to hit the East Coast and Midwest in the months ahead.
"We're really running on all cylinders now," he said. "I believe our biggest days are ahead of us."
Bowen back for more
Saturday's Margarita & Salsa Festival also finds Wade Bowen and his band in a good spot: a chance to stretch out and play for Bowen's hometown fans, even after his well-attended MusicFest in early June. "I'm glad to be back . . . In my charity event, I only play two or three songs. I'm really excited to play a full show with my full band."
It's a return visit to the festival for Bowen, although long enough ago that he can't remember the year. "I remember we were playing on a side stage and it was so hot, half my band was playing in shorts," he said.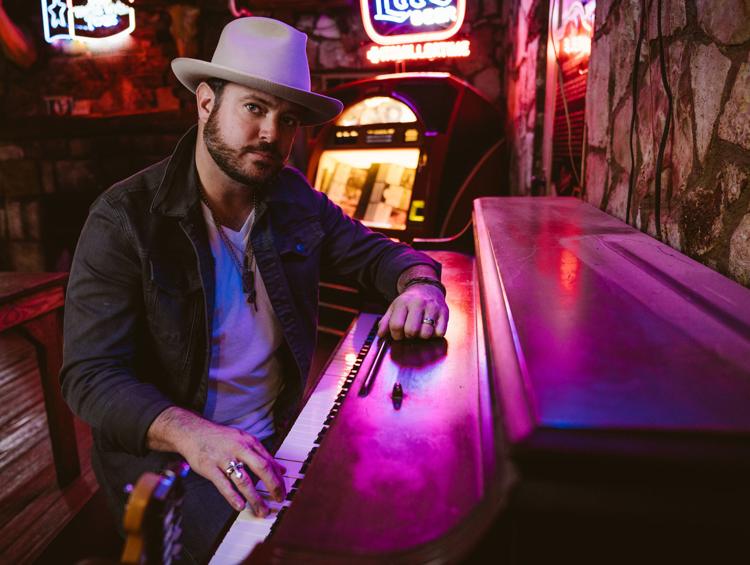 Saturday's appearance finds the band coming off a successful trip overseas in which they played venues in France, the United Kingdom and Germany, the latter for the first time. Bowen had cancelled his European trip last summer after vocal surgery, but this year's make-up trip made him want to return. "We see some potential there. You have some amazing listening crowds," he said.
Response to his album "Solid Ground," also sidetracked by his 2018 vocal trouble, has been strong, particularly after a short documentary on his 2018 woes, "Inconsistent Chaos," won mention from musician support organization MusiCares and The Recording Academy, which presents the Grammy Awards.
He and his band have a busy fall ahead with dates on the West Coast and his first Christmas album, which he notes sounds more like a Christmas album from the 1950s than a country Christmas album. There's also a "Hold My Beer" sequel album with Randy Rogers set for 2020 release.
"We're still as busy as hell, but a little less than we were," he said.
Other acts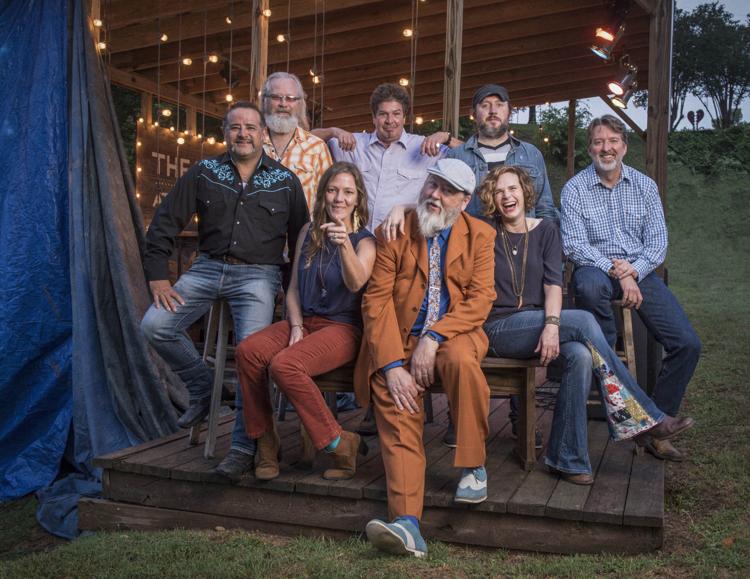 Preceding Bowen and Abbott is a mutual friend of the two, William Clark Green, who was in Abbott's wedding. Green returns to Waco after last month's release of his latest single, "The One I Was Then," which he recorded with fellow Texan Bruce Robison for Robison's music video series "The Next Waltz."
Starting off the festival's music is the eight-person Austin band Shinyribs, led by Kevin Russell, which doesn't define genres as much as plow grooves through them, with swampy Americana an approximation of the audience-pleasing end result.
Margarita- and craft beer-sampling in the Extraco Coliseum, with $10 tasting cups, will precede the music starting at 6 p.m. and continue until supplies run out, which usually occurs by 7 p.m.
"We would love to see 10,000 people," Ingram said. "It's going to be a great night of Texas country music."