Organizers of last August's Dream Con hoped their new convention for fans of gaming, anime, comic books and cosplay (costume play) would find a following in Waco. The answer — yes, after attendance topped 1,000 — leads to this weekend's sequel, Dream Con 2019.
This year's event features much of the same as last year, only more. Johnathon Newton, one of the event organizers, points out Dream Con 2019 will have gaming tournaments with $10,000 in prizes, plus wrestling, dodgeball, a Saturday night rave and an appearance by former Dallas Cowboys wide receiver Dez Bryant.
The convention, held Friday through Sunday at the Waco Convention Center, also will feature panel discussions on game design, comics and anime; autograph sessions; and film screenings plus vendors, food and drink.
Dream Con is the brainchild of Waco native Mark Phillips, who founded and leads the YouTube channel RDCWorld1, short for Real Dreamers Change The World. That channel, with video comedy, entertainment and commentary, started in 2012 and now numbers some 2.5 million followers, with another 1.5 million followers on social media.
Scheduled to appear at this year's convention are voice actors John Burgmeier, Linda Young, Chuck Huber and Kyle Hebert; artists Malachi Wright and C.Knight; gamer Afro Senju; and cosplayers Lux Steez, Aiden Misa, Courtney Mills, Raya Ghist, Hey Jay and The Alien Panda.
Content creators signed up include Rhymestyle, Berleezy, Young Don the Sauce God, Cocoa Chronicles, Swagkage, LongBeach Griffy, Leanandcuisine, Heavenly Controller, Caleb City, King Vader, Tutweezy and Daquan Wiltshire.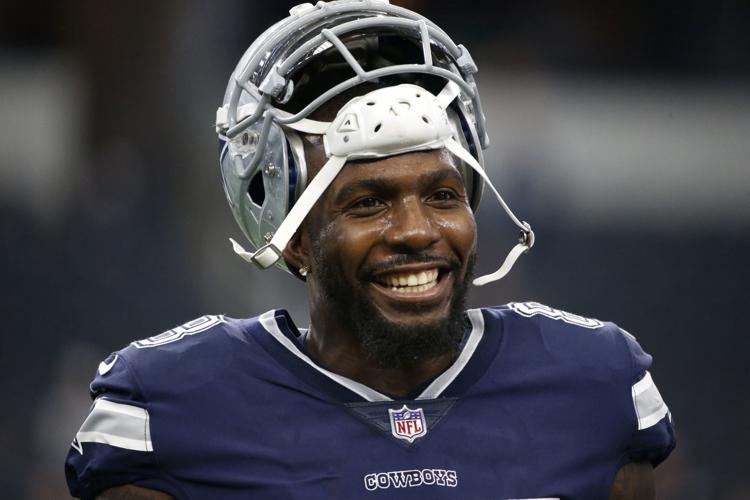 Autograph sessions are scheduled for 3 and 5 p.m. Friday; 11 a.m. and 3 p.m. Saturday; and 2 p.m. Sunday. Bryant, now a free agent, has agreed to make an appearance, but early in the week organizers did not have a firm date or time of when he'd be at the convention.
Waco gaming company Nexus Esports will hold tournaments in Madden 19, Celebrity Smash, Mortal Kombat, Dragonball FighterZ, NBA 2K19, Super Smash Bros. and Tekken.
Cosplay action will center in the Cosplay Hall with a contest at 5:30 p.m. Saturday. The convention also will feature a Japanese-inspired Dream Cafe each day, with snacks and ramen for a $10 admission, and an Urban Anime Lounge.
Friday will offer a concert of anime and rap music at 9 p.m. with LAN Party and DJ Comett, hosted by Quirktastic. Aldo & Donovan, Mack MJ, Cal Wu, Marco B. and DJ Kuma Tarantino will lead a Rave Night at 9 p.m. Saturday.