Color and form are fundamental elements in art and February brings Waco art fans two shows emphasizing each of those.
Longtime Waco artist Chesley Smith works with color in abstract painting and paper collage in his solo show at Kieran-Sistrunk Fine Art Gallery while at Cultivate 7twelve, artists Morgan Eyring and Karina Thome collaborate on "Intersecture," with art contained in oversized framing and metal pieces that encourage viewers to walk through and around.
Smith's show features more than two dozen works, most created within the last year, with many inspired from an extended Department of Education trip to India that Smith took in 1978 while on the faculty at Paul Quinn College. Those who saw his most recent show at the Carleen Bright Arboretum won't find much overlap, he said.
His 1978 trip took him to some of the country's largest cities — Mumbai (then Bombay), New Delhi, Madras, Calcutta and others — cultural sites such as the Taj Mahal and the Red Fort and even visits with Bollywood actors and directors.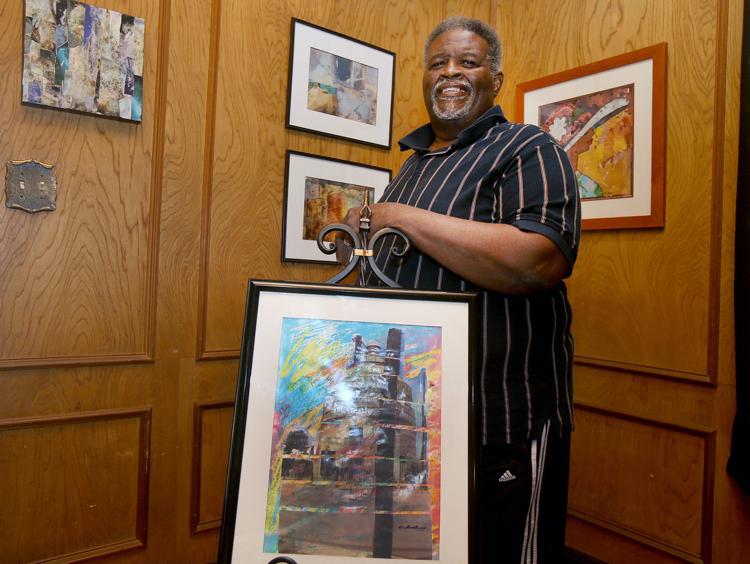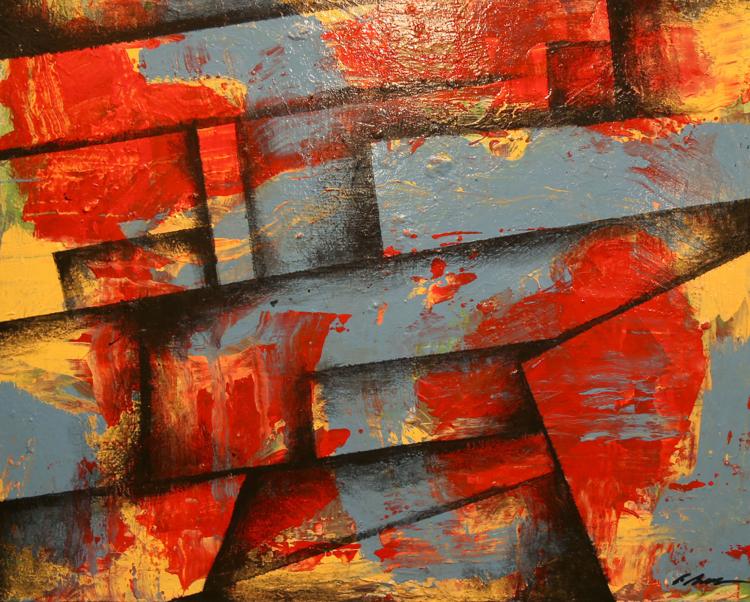 The remembered vistas the 75-year-old artist drew on for his latest work, however, came from the air: aerial landscapes he saw while flying to and from those cities. His abstract interpretations distill the colors and lines in those images and turn them into paintings that have a geometric sensibility.
Smith's collages, crafted from colored paper and National Geographic magazine cuttings, are more nuanced, with semi-transparent hues and shifting forms. The collages in his show also include older works with different subjects, including works inspired by Martin Luther King Jr., jazz, a trip to San Francisco and the creation of the world.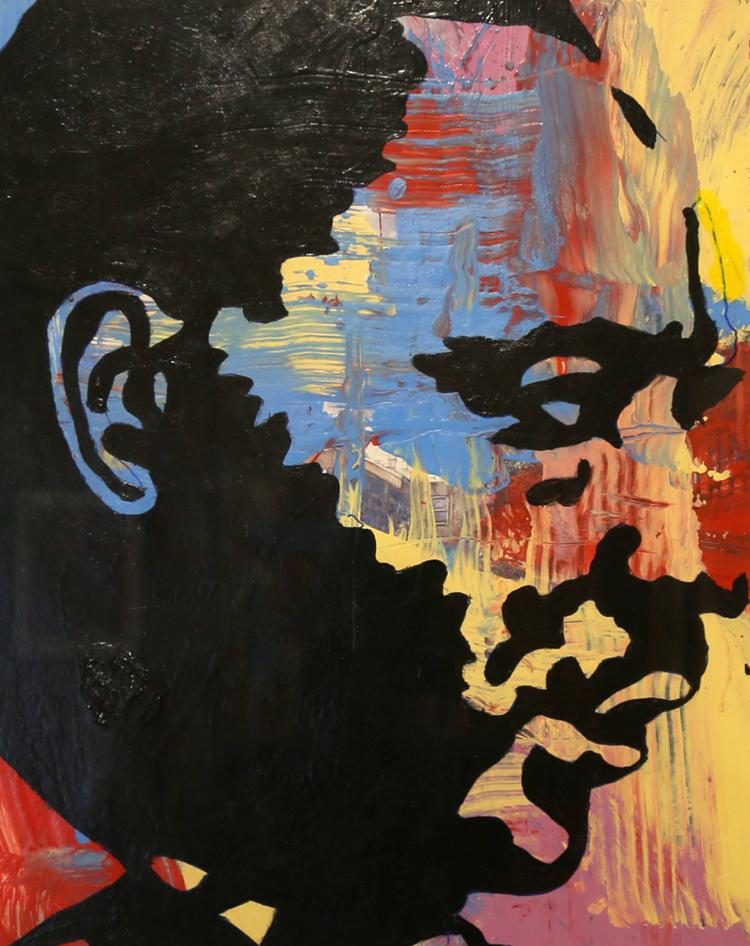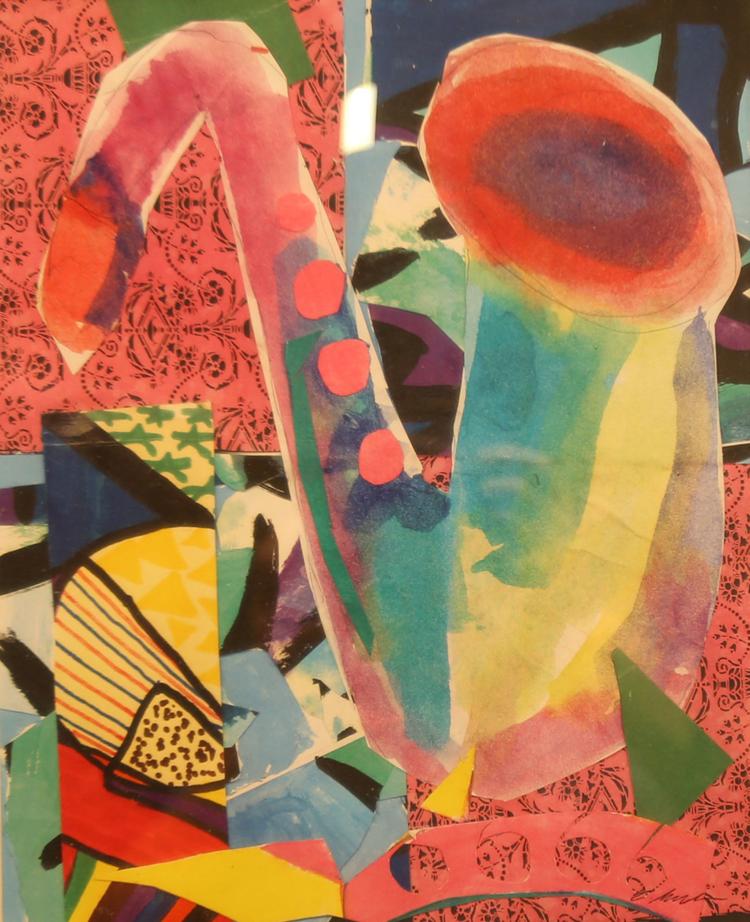 At Cultivate 7twelve, "Intersecture" finds artists Eyring and Thome exploring a common ground in their works — Eyring's oversized metal sculptures that employ her welding skills, Thome's eye for 3D design from architecture — as they nudge viewers into thinking about the overlap of art, architecture and design through five large installations.
In "Intersecture," large wooden frames and an open-sided tunnel change the perspective and context for art viewers. Rather than display her abstract paintings on a wall in a frame, Thome plays with differing vantages — inside a box or tunnel, viewing canvases suspended in open air by string and filament.
Both artists have day jobs, Eyring as fabricator and designer with a metal-working business, Thome with an architectural firm, but found a common sensibility in talking about art and both are part of the Waco artist group The Unknowns.
"Intersecture" is an exhibit that asks its audiences not to be passive viewers. "People should come with an explorative mind," Thome said.