Thanks to Christmas, December usually fills with music, much of it due to the season, but some also from touring acts winding up their fall tours in time for a holiday break with their families.
Waco gets plenty of both this weekend, with some big-name touring acts on local stages and college and community ensembles presenting their Christmas concerts.
Here's a rough look at what's singing, ringing and playing this week.
National, regional acts
Two big tours stop off in Waco with country performers Koe Wetzel and Parker McCollum bringing their somewhat rowdy Naughty and Nice Tour to The Backyard at 8:30 p.m. Friday night. Wynonna and her Big Noise Band come back to Waco with their Rockin' Roots Christmas at 7 p.m. Saturday at the Waco Hippodrome.
Performers of note also include country/Americana singer-songwriter and Texas native Radney Foster, who performs at 7 p.m. Friday at the Hippodrome and Austin self-professed "Ameripolitan" Dale Watson and his Lonestars at 9 p.m. Saturday at the 5-Bar-J Dance Hall in McGregor.
There's also Texas country in the form of Kolby Cooper at The Backyard at 8:30 p.m. Saturday and Kody West, also on Saturday at Smiley's Melody Ranch.
If your taste runs more to Christian pop/rock, Christmas at the Silos will host Shane & Shane and Phil Wickham at 7:30 p.m. Saturday at Magnolia Market at the Silos, though past concerts at the Silos have tended to sell out.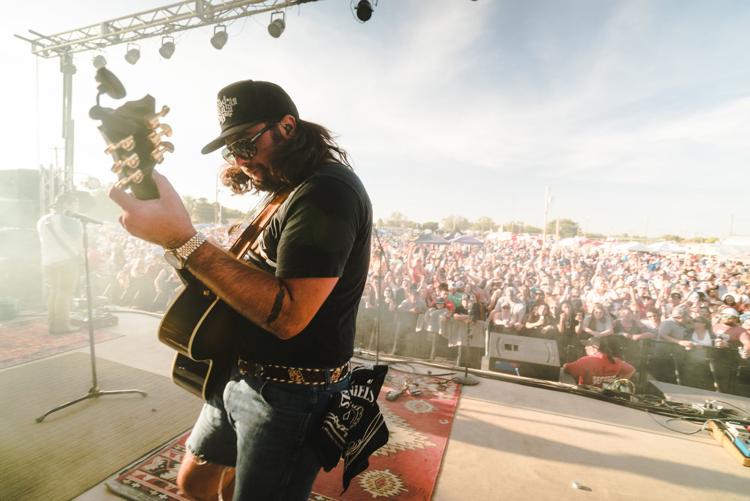 Baylor/MCC concerts
The first week of December often is front-loaded with college and university ensembles performing their Christmas concerts before finals and holiday breaks and that's true this week.
The Baylor Bronze handbell choir will ring in concert at 5:30 p.m. Thursday at Baylor's Roxy Grove Hall. The Baylor Symphony Orchestra and Baylor Choirs perform their annual acclaimed (and usually sold out) "A Baylor Christmas" at 7:30 p.m. Thursday and Friday, and 3 p.m. Sunday at Jones Concert Hall in the McCrary Music Building.
At Armstrong Browning Library, the Baylor Chamber Singers will perform their Christmas concert at 7:30 p.m. Monday and Tuesday.
The Baylor Singing Seniors, affiliated with Baylor though not a student ensemble, will perform "Sing We Now of Jesus" at 4 p.m Thursday at Armstrong Browning Library and 4 p.m. Sunday at First Baptist Church of Waco.
McLennan Community College student ensembles will perform their Highlander Holiday Concert at 7:30 p.m. Thursday at MCC's Ball Performing Arts Center.
Community musicians
The monthly Stars Over Texas Jamboree presents its Christmas show featuring Doug and Linda Hughes, The Starlettes with Glenda Cheek and Tracy Mueck, Raini and Stormi Rae, the Robinson Church of Christ Praise Team and the Baylor Singing Seniors at 7 p.m. Thursday at the Lee Lockwood Library and Museum.
Local country performers who frequently play at The Backyard will join at 6:30 p.m. Sunday for a Christmas concert with a lineup that includes Josh Huser, Lauren January, John Dempsy, Eric Huggins, Jessica Lewis and Clinton Bon Slaughter.
The Waco Jazz Orchestra will play a "Christmas Jazz" concert at 7:30 p.m. Monday at MCC's Ball Performing Arts Center. The next night, the Waco Community Band will perform "A Holiday Celebration" at 7:30 p.m., also at the Ball Performing Arts Center.