Spring flowers add fresh color to Waco gardens and landscapes in May, but the month also sees it indoors with several new art exhibits at Waco galleries and venues.
Waco artists exploring emotion and balance, an aerial look at clouds and school students combining imagination and creativity add up to more than 100 pieces of new art on display this month. Here's an overview of what viewers can encounter.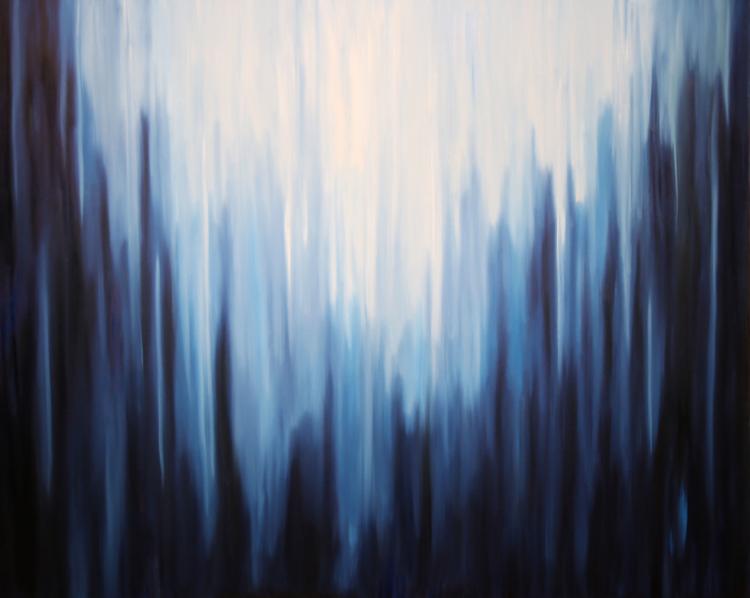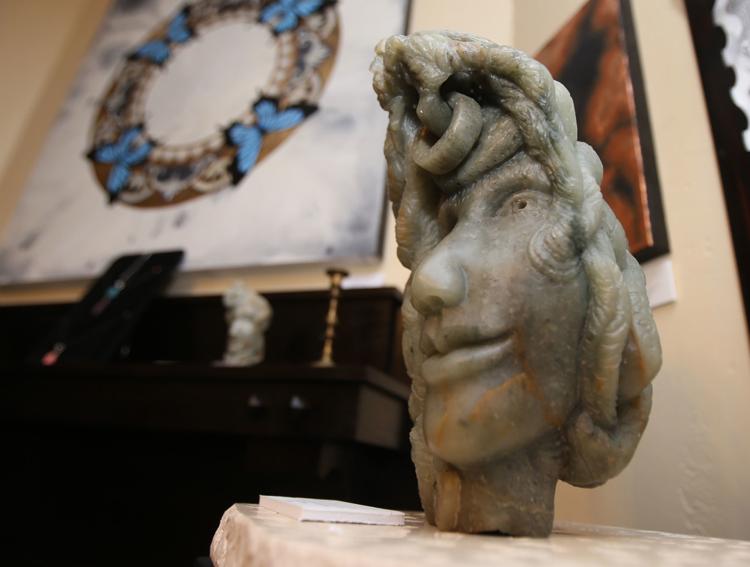 "Equilibrium," through May 30, Kieran-Sistrunk Fine Art Gallery, 2120 Washington Ave. Hours: 11 a.m.-6 p.m. Tuesdays-Fridays, 11 a.m.-4 p.m. Saturdays.
The Kieran-Sistrunk Fine Art Gallery, run by Waco artists Mark Kieran and Susan Sistrunk, stages its first group exhibition with seven artists working with the theme of "Equilibrium."
The exhibit features new work by Charles Wallis, a large abstract in blue and white from Brian Broadway, resin-sealed paintings from Katrina Rasmussen and several pointillist paintings from Al "Bato" Landoll as well as pieces from the gallery's artist-owners. Julia Pitman's stone sculpture in alabaster and sandstone add three-dimensional art to "Equilibrium."
"We'd like to do a group show about three times a year . . . It gives artists a chance to say, 'Here's what's new,' " said Kieran. "Some artists are truly great, but don't have a whole bunch of work to show."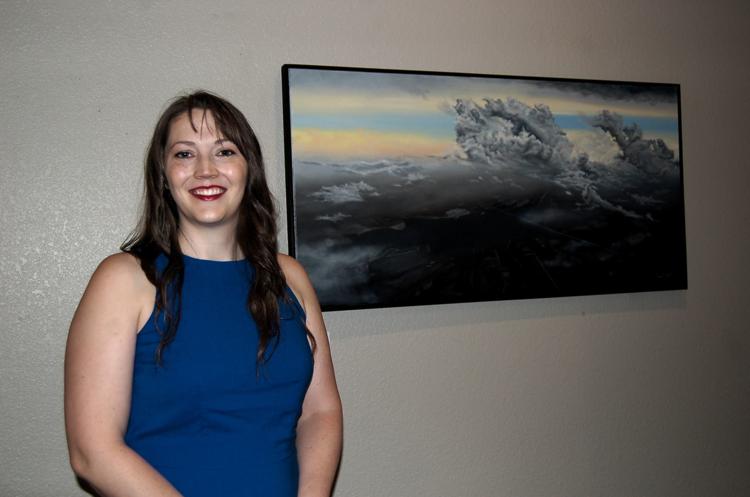 "Carrie Stout: Skyscapes and Horizons," through May 30, Waco Winery, 708 Austin Ave. Hours: 2-10 p.m. Tuesdays-Thursdays, noon-midnight Fridays-Saturdays, 2-8 p.m. Sundays.
Clouds and skies have always fascinated artists, but usually viewed from the ground. Waco artist Carrie Stout takes a different, groundless perspective in her solo show "Skyscapes and Horizons" which shows clouds from above or the side in most of its nearly two dozen canvases.
The different viewpoint comes in part from her husband Phillip, a pilot with American Airlines, who took many of the reference photos from which Stout based her paintings. He also supplied the geographic tags in several "Cloudscape" titles — Arkansas, South Dakota, Nacogdoches, Dallas, Heath — from estimating his location when taking the pictures, even if viewers might be hard pressed to see the ground between gaps in the clouds.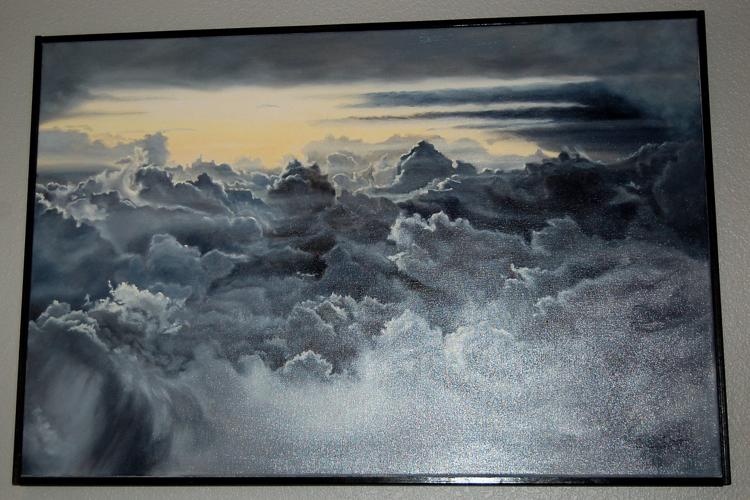 A beauty found flying above the clouds proved a compelling and inspirational subject for the 32-year-old mother of four. "Above, it's always beautiful, even if we can't see it," she said, noting that some of her paintings are more dreamscapes than actual cloudscapes, with a golden light flowing, like divine grace, through clouds from above.
The shifting beauty of clouds also provides a technical challenge for the artist. "(Clouds) look soft and solid at the same time," she noted. "It always skirts the edge of abstraction and realism."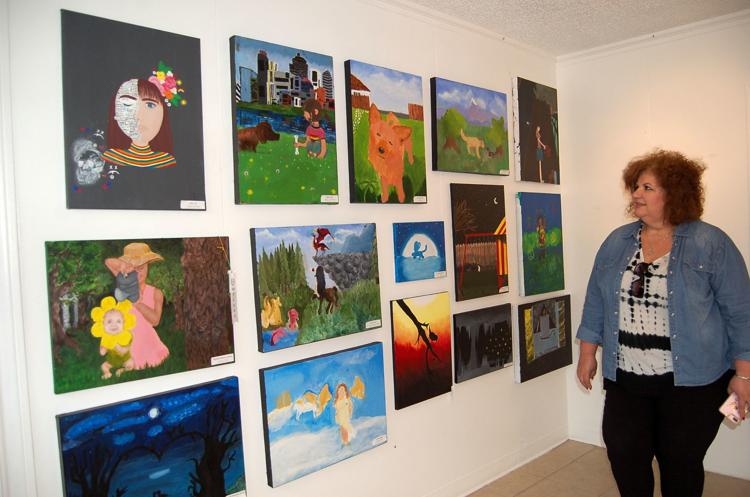 Waco Independent School District student art show, through May 18, Art Forum of Waco, 1825 Morrow Ave. Hours: 4:30-6 p.m. Fridays, 11 a.m.-2 p.m. Saturdays.
Artwork from nearly 200 Waco Independent School District students, from kindergarteners to high school seniors, fill the walls of Art Forum of Waco this week and next for the second WISD student art exhibition at the gallery.
The exhibit encompasses 205 entries from nine elementary schools, two middle schools and two high schools, curated by Texas Fine Arts talent manager Monica Shannon and judged by Mark Arnold. Most of the work shown is painting, drawing and mixed media with only two sculptures.
Cesar Chavez Middle School student Destiny Valencia won this year's Best in Show award for her charcoal/graphite portrait.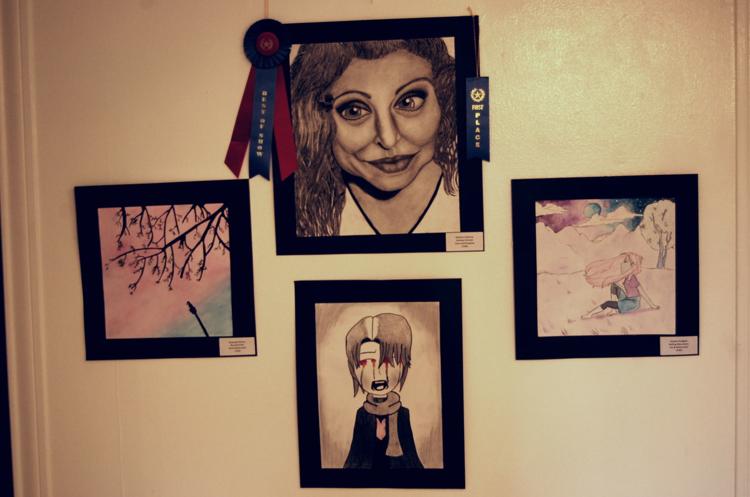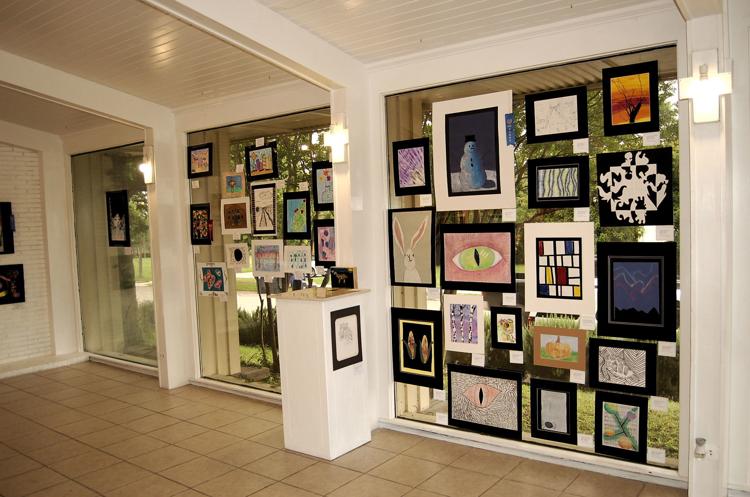 Other shows
For a look at the prize-winning student art produced at Vanguard College Preparatory School, a public closing reception for the school's spring 2019 student art exhibition will be held from 5:30 to 7 p.m. May 16 at Bostick Hall on the school campus, 2517 Mt. Carmel Road.
Other Waco venues have ongoing exhibits. Baylor University's Martin Museum of Art in the Hooper-Schaefer Fine Arts Center continues its "Alexis Serio and Dewane Hughes: The Expanse Between" through June 2. "John Storm: Reminisce On This" runs through May 30 at Cultivate 7twelve, 712 Austin Ave., and Texas Fine Artists' current show at SpringHill Suites by Marriott, 200 Colonnade Parkway, Woodway, goes through June 30. McLennan Community College's Student Art Exhibit ends its display Friday at the MCC Community Services Center.