Art in its varied roles — creative expression, pastime, therapy, entertainment — goes on public display this weekend at a location normally not known for art: the Salvation Army's Community Kitchen and Shelter at 300 Webster Ave.
The art contained in wood-framed boxes surrounding an outdoor courtyard adjoining the kitchen comes from the people passing through the center, thanks to a collaborative project this year between the Salvation Army and the Art Center of Waco. The project built on the HeART of the Homeless Art Initiative started last year with money from City Center Waco for art supplies.
With a Creative Waco grant this year, the Art Center of Waco provides an art instructor, Heidi Lindquist, twice a week to guide participants in creating art.
"It built momentum from what we had last year," said Diana Barrett, who handles public relations and volunteer outreach for the Salvation Army.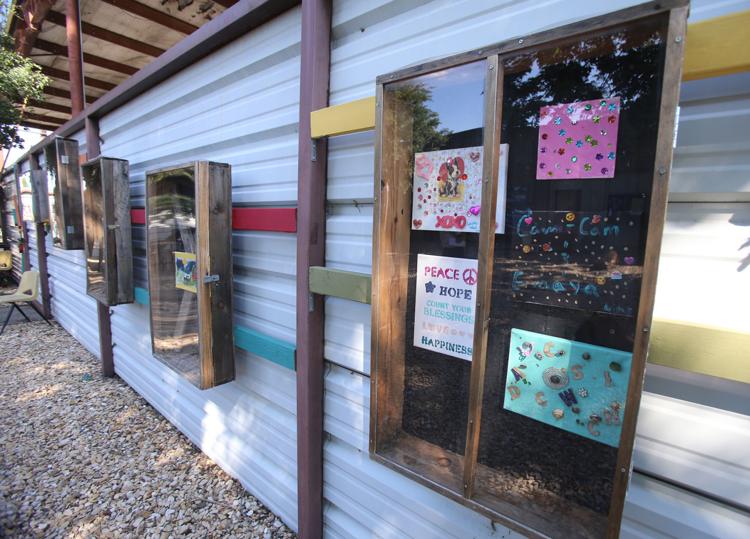 For Lindquist, who works with the Art Center and the Texas Ranger Hall of Fame and Museum, leading the art instruction requires a measure of flexibility.
"Every day is different. Every group is different," said Lindquist, a former classroom teacher. Participants at any given session range from four to about a dozen, grandkids to grandparents, calm to high-energy.
Creating art offers opportunities for shelter visitors for expression and creativity, enjoyment and calm in a stressful situation. It also opens doors for additional help as relationships formed over time or through activity have led some to share needs that Lindquist was able to forward to the shelter's staff, Barrett said. "This is beyond just a place of food or just an art class," Barrett said.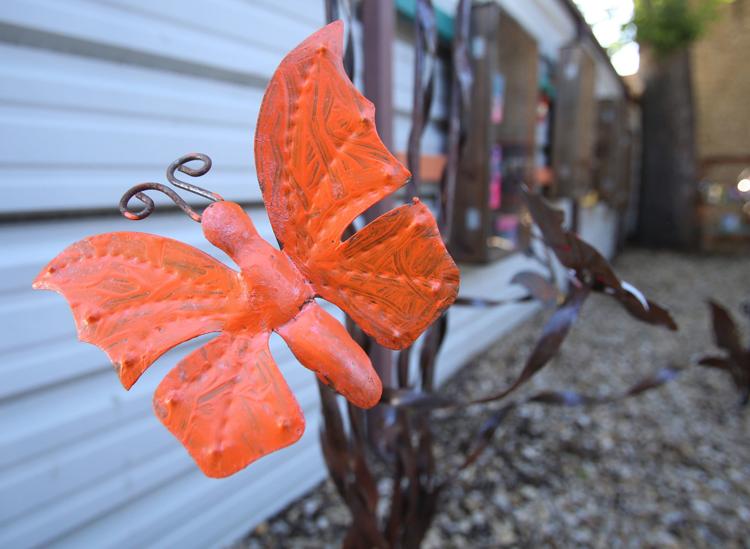 The artwork created — mostly paintings, but also works using fabric and found objects such as broken jewelry and aged wood — is on display in large wood-framed boxes surrounding the outdoor courtyard outside the kitchen. The most popular activity? Lindquist and Barrett readily agree: tie-dyeing.
The art surrounds the courtyard, which also features solar lighting and a colored gravel mosaic created by Harris Creek Baptist Church volunteers.
As part of a National Salvation Army Week, the public can see the art work not only in the outdoor courtyard, but also in the Art Center of Waco's mobile gallery, where some 15 paintings are on display.
The free exhibition is held from 10 a.m. to 2 p.m. Friday through Sunday.