Waco artists Rocio Ramirez Landoll and Diane Torres came up with an easy idea for an Art Forum of Waco exhibit running through February, then decided to add a little challenge for artists interested in submitting work.
The easy idea was the heart, a no-brainer for the month that includes Valentine's Day and the American Heart Association's designated American Heart Month. "And Waco is the Heart of Texas," said Torres. The challenge: Use anatomical hearts and not valentines.
Anatomical, as in hearts with veins and arteries; fist-shaped objects; red, dark red and purplish more than pink.
Some 40 artists, roughly half from Mexico and two from South America, took up the challenge and the result begins a monthlong display on Saturday in the exhibit "Mi Corazon / My Heart" at Art Forum of Waco.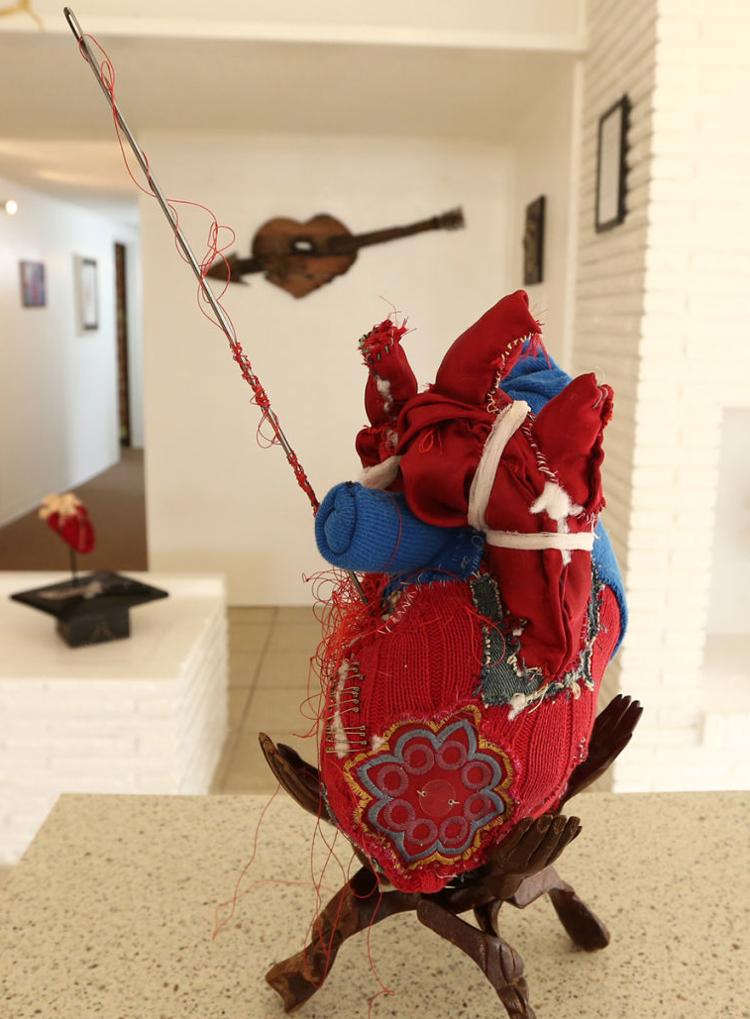 Pierced hearts, hearts on fire, hearts wrapped in chains or barbed wire, composed of mushroom paintings, built around a car tire rim, crafted from words, confined in frames or swinging from threads — the no-valentines ban, which turns out not to be absolute, doesn't seem to have hindered contributing artists. "Mi Corazon / My Heart" features more than 70 artistic treatments of hearts, including some from the Waco Calligraphy Guild. "It was a big surprise," Landoll said of the flood of entries.
Also a surprise was how far some entries travelled. Brazilian artist Maria Helena Leal Lucas submitted a work as did Venezuelan Chungtar Chong Lopez. The majority of artists exhibiting in "Mi Corazon / My Heart" come from McLennan County, 18, with 16 from Mexico. Landoll, a native Mexican, put the word out to her circle of textile artists and Mexican artists and many responded, including respected fabric artist Leticia Arroyo Ortiz, who sent a series of small hanging fabric panels.
A glance at the exhibit shows how the heart evokes several themes in Mexican culture, from the sacred hearts of Jesus and Mary found in some Catholic imagery to depictions of human sacrifice in Aztec culture. With the heart also the symbolic center of human emotion, some of the submissions carried a dimension of feeling in hearts wounded, injured or free-flowing.
Working with entries sparked both Landoll and Torres to do something they had not intended before their call for entries: create pieces of their own for the show. Torres said seeing others express themselves made it hard to resist that impulse herself.
Many of the heart-themed pieces are crafted from fabric and cloth. A medium that's soft and warm like its subject? Perhaps, said Torres, although she pointed out two other advantages for an artist sending pieces over distance: Fabric is relatively lightweight and won't break in shipping.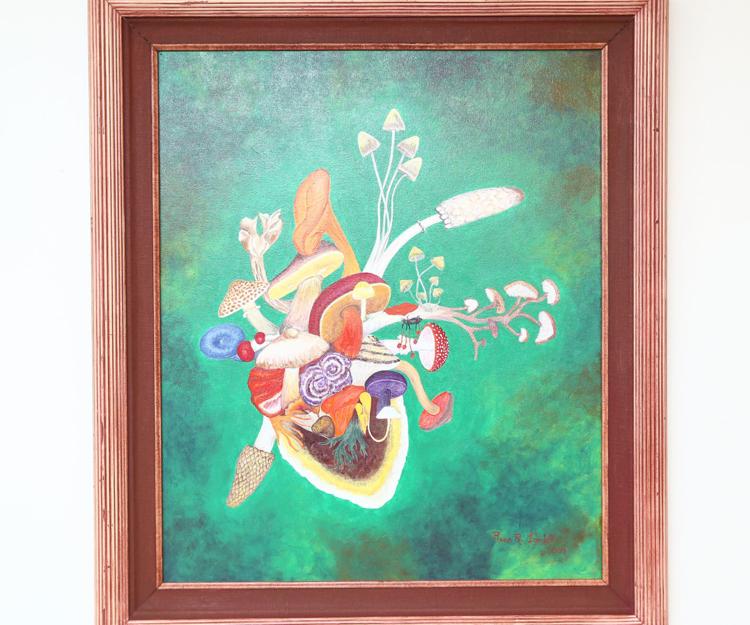 Landoll and Torres have shown works at Art Forum of Waco and have collaborated with the arts facility, though not as staff members. Owner and artist Jesus Rivera offered his space for the show, contacted several of the Mexican artists and the two accepted the space and help with thanks. "We're really grateful for his encouragement," Torres said.
The two are hoping to encourage local artists, particularly ones starting out, in their group Meet and Catch Up With Art, which they hope will provide opportunities to make art, teach and encourage networking among local artists.
It comes out of their personal belief of art as an essential human expression. "Art is very personal. It's natural," Torres said.