Hispanic contributions to Waco history and culture get recognized this month as the Art Forum of Waco reopens to host the exhibit "Hispanic Heritage," complete with an appearance by a descendent of Waco founder Jacob de Cordova at Friday's artist reception.
The show features works by 33 artists as well as live music, folklorico dancing and food on the Art Forum grounds. For organizer Monica Shannon, executive director of Texas Fine Artists, "Hispanic Heritage" offers a reminder of the cultural and historical contribution of Waco's Hispanic community.
A lack of Waco venues limits public showing of that cultural expression and Shannon said Waco artist Jesus Rivera's decision to reopen his Art Forum of Waco for the show made this month's exhibition possible.
Rivera and co-owner Arturo Huron had decided to put the Art Forum of Waco on the market in early 2017 and search for another location, but a lack of buyer interest has led them to take the building off the market, Rivera said.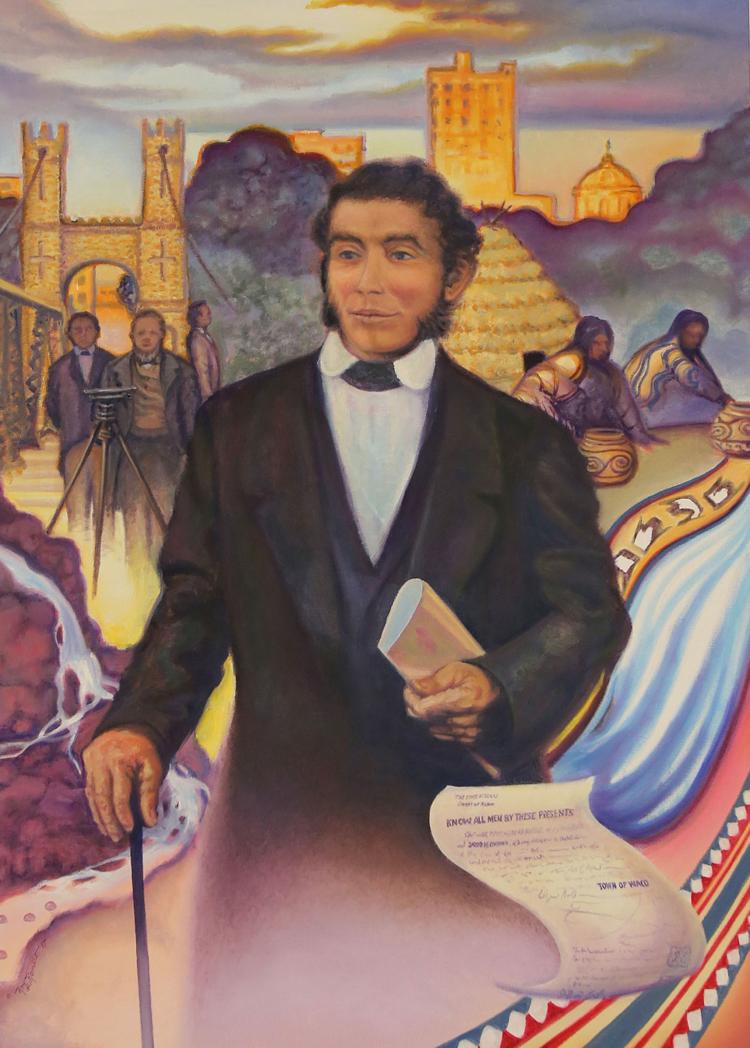 Beaumont attorney David Vann deCordova will speak at Friday's artists reception with his great-great-grandfather Jacob a double catalyst for the show. The Jamaican-born Jacob de Cordova, a land agent during the days of the Texas Republic, sold the land that became Waco, laid out its streets in 1848 and 1849 with the help of surveyor George Erath, served in the Texas Legislature and promoted Waco and Central Texas settlement.
More than 180 years later, his image, captured in a contemporary portrait by artist Roy de Romero displayed at Waco Winery, inspired Shannon to organize the Hispanic art showing.
Shannon usually discourages artists from portraiture as it's harder to sell to casual buyers and chided de Romero, who then asked her if she recognized the subject. When told that it was Jacob de Cordova, the light went on for Shannon.
"His history in Waco has been forgotten by many," Shannon said. The thought of using art to remind Waco residents of the Hispanic thread in the city's history dovetailed with the Cen-Tex Hispanic Chamber of Commerce's emphasis on Hispanic culture in September.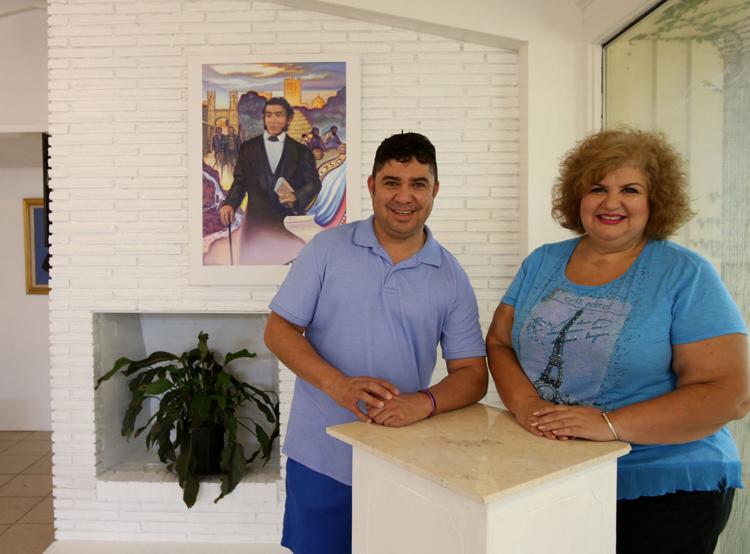 The chamber agreed and is supporting the Art Forum of Waco show.
"Jesus (Rivera) always has been a great partner with this community," said chamber president and CEO Alfred Solano. "We felt it would be an appropriate time to have a Hispanic-themed event . . . and to elevate the level of conversation on what the heritage of Hispanics in Waco is."
Solano noted that Friday's reception falls close to Fiesta Patrias on Sunday, the celebration of Mexican independence. "We're super excited. (The event) will be culturally rich and not only with art," he said.
Themes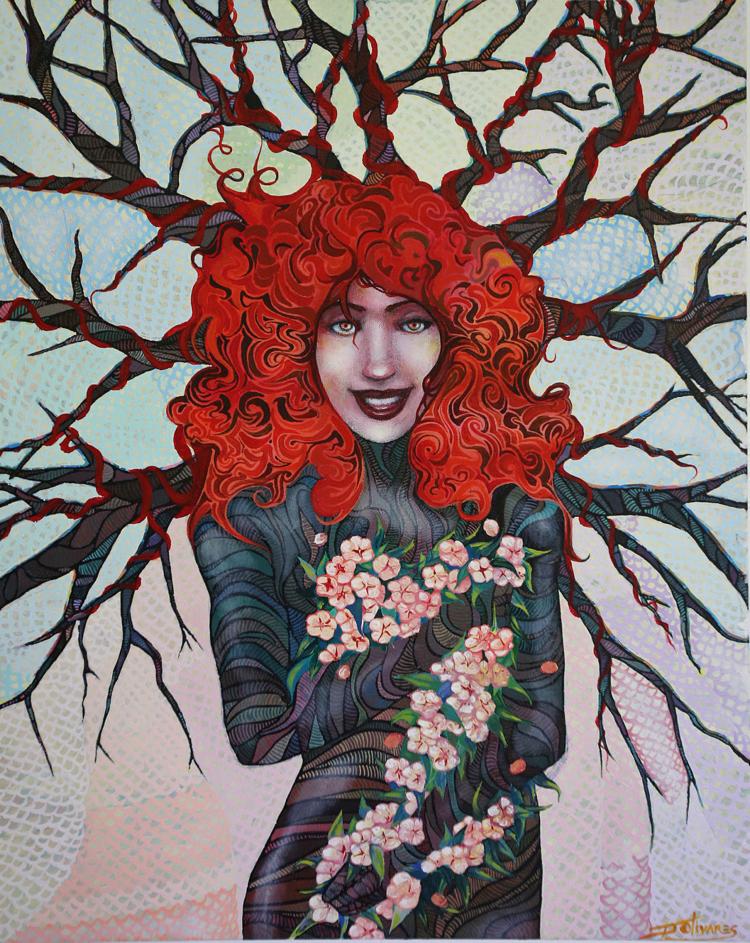 "Hispanic Heritage," with just under 100 pieces of art lining Art Forum walls and hallways, takes a wide view of the theme. Subjects include references and symbols of Mayan and Aztec culture, Mexican cityscapes and studies of Catholic missions, Dia de los Muertos imagery and portraits. Waco artists with Hispanic roots also created pieces for the show, many with Waco settings.
Among the paintings on display are de Romero's "Jacob de Cordova — Founding Father of Waco" and his "Baile de Brazos," Rivera's "La Dama de Waco" and several studies by the late Texas artist Rodolfo Razo, a mentor of Rivera and supporter of the Art Forum of Waco. Other artists in the exhibit include T.J. Olivares, Linda Filgo, Shawn Knuckles, Frank Gutierrez and Richard Alvarado.
Rivera said the number of Waco artists with works in the exhibit reflects the increase in what he's seen in his years in Waco. He's hopeful that the artist community will strengthen connections with each other and raise awareness of art in the city. "We need more to work together," he said.
Friday reception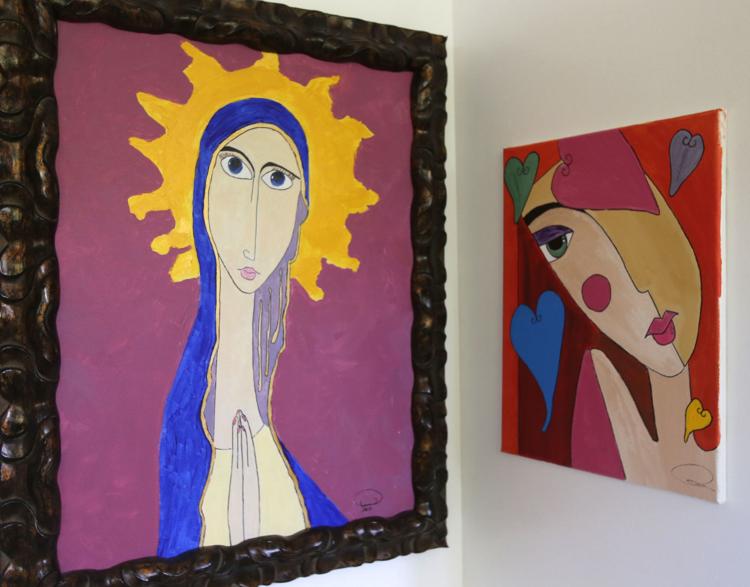 Friday night's reception, also sponsored by Allen Samuels Dodge Chrysler Jeep Ram Fiat and Cameron Trading Company, will feature music from guitarist Frank Exum at 6:30 p.m. with the Horton Duo at 7:30 p.m. Artist awards will be announced at 8:15 p.m. A judges panel will award Best in Show and Best Representation of Hispanic Culture honors while those viewing the exhibit can cast votes for the People's Choice Award.
Outside, the live music starts 6 p.m. with Johnny Joe Ramos, followed by dancing from El Folklorico las Estrellas de Waco, Mariachi Azteca de Waco, Music Association of Central Texas Female Vocalist of the Year Isis Lee and Alexandra Garza.
In addition to Friday's reception, "Hispanic Heritage" will be open from 2 to 6 p.m. Sept. 20-21 and 27-28 and 10 a.m. to 2 p.m. Sept. 22 and 29.