Alan Northcutt, director of Waco Friends of Peace/Climate, figures that where black-and-white words fall short, color and images might carry on.
Nearly 20 area artists agree and the result, "A Climate Change Exhibit: The Art Of Survival," will fill the walls at Terry and Jo's Food For Thought, 1121 Speight Ave., for September.
Northcutt got the idea for a climate change art exhibit two years ago when he saw a poster exhibition running during the United Nations Climate Change Conference in Paris. Bold images communicated in a way that words didn't and he thought a local art display on the subject might help raise awareness.
"We know that change is happening now. The idea is to mitigate that change," he said.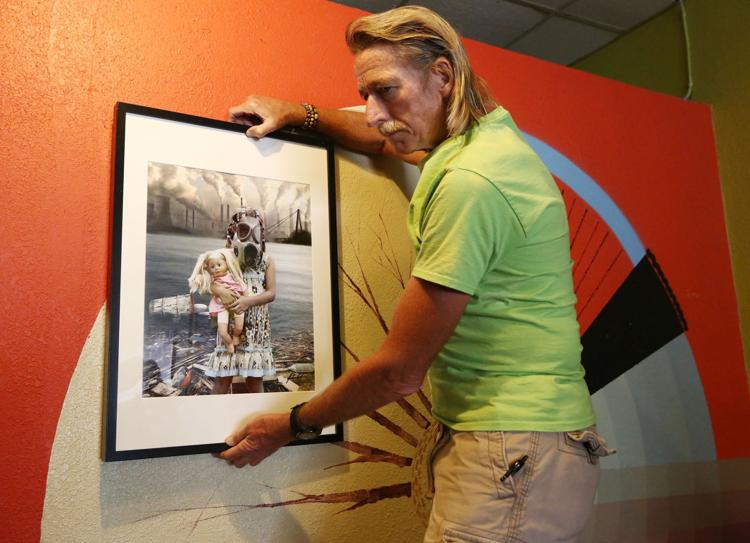 A $1,000 first place prize is up for what viewers consider the best work and artists are free to sell what's on display. Those contributing pieces included Shawn Knuckles, Ruben Salazar, Doreen Plott, Deborah Reed, Julie Milstead, Carrie Stout and Galen Ihlenfeldt.
Artists were challenged to communicate the seriousness of climate change, its consequences or ways to help slow it. "I think that's the most important thing: Everybody can do something," Northcutt said.
In addition to the artwork, Waco Friends of Peace/Climate Change also is providing reusable grocery bags and an information handout to interested viewers.