The Art Forum of Waco hosts its second annual exhibit of Hispanic art with the Hispanic Heritage Art Show and Celebration opening on Friday night.
The art show, the latest of several highlighting Hispanic art and culture held by the Art Forum over the last few years, features more than 100 paintings, prints and photographs from artists in Waco, Mexico, Texas, Wyoming and Nevada.
Texas Fine Artists and its director Monica Shannon curated the show sponsored by the Cen-Tex Hispanic Chamber of Commerce and it features Central Texas artists such as Jesus Rivera, T.J. Olivares, Charles Wallis, Julie Milstead, Julia Howard, Frank Gutierrez, Shirley Wallis and the late Texas artist Rodolfo Razo.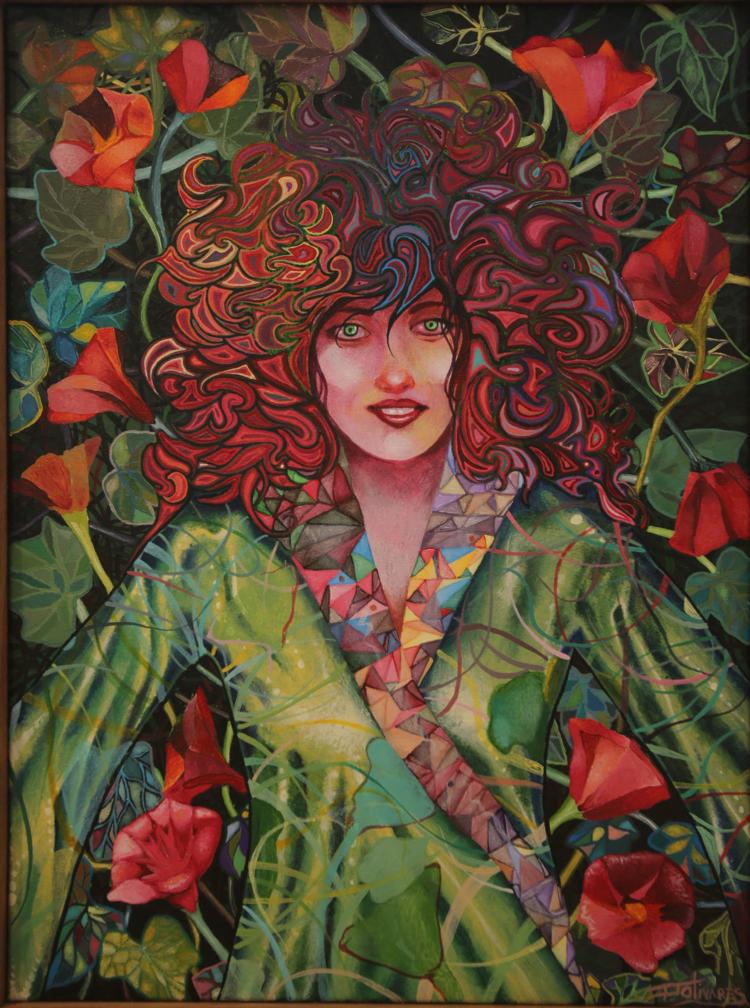 The show encompasses a variety of subjects: portraits of workers; mothers and their children; studies of villages and Spanish missions; Mayan and Aztec temples; southwestern landscapes; Catholic symbols; Mexican flags; and masked wrestlers.
The Hispanic art show formally opens Friday night with a reception from 6 to 9 p.m. featuring food trucks, an artists' market, live music and folklorico dancers. Judges' awards for the top entries, including a $500 first prize, will be announced at the reception.