Waco introduces mobile response stations as 2020 census kicks off, plans for COVID-19 precautions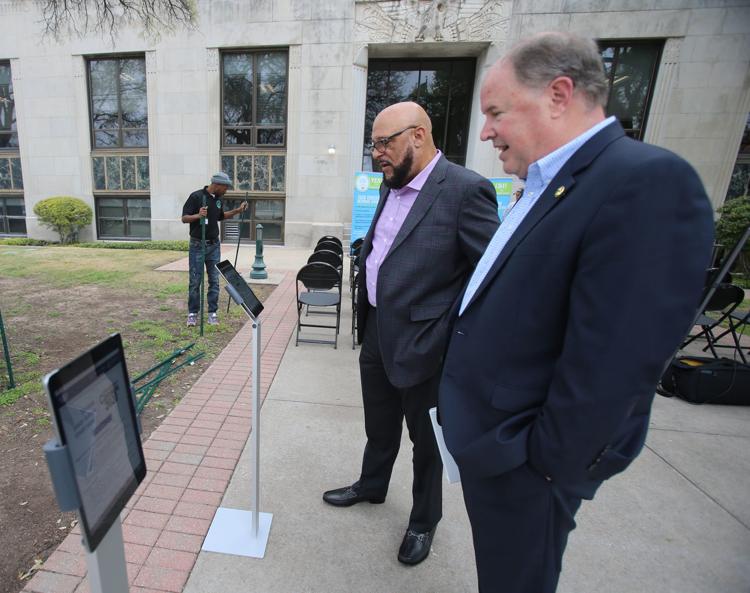 Stay informed on the rapidly changing news surrounding COVID-19 with our daily coronavirus email newsletter that will give you all the latest local and national information. Sign up here.
---
McLennan County stands to lose $15,000 in federal funding over the next decade for every resident who fails to participate in the 2020 census, Waco Mayor Kyle Deaver said Thursday.
Local and U.S. Census Bureau officials gathered to kick off the Waco-area's participation in the nationwide count that guides allocation of public money, representation in Congress and more.
"This money supports everything from roads, economic development, affordable housing, neighborhood schools, health care, Medicare, Medicaid, Head Start, SNAP and 130 other programs," Deaver said.
The Census Bureau and the local health district are working together to plan for how the COVID-19 pandemic will affect census efforts. Those considerations will become especially important when census employees start visiting households that have not completed the census on their own, he said.
"The way we can best avoid that is to respond right away and not have people have to go out and visit homes to try to collect that census data," Deaver said.
Residents can complete the census online, by mail or by phone. Invitations to participate were scheduled to start arriving Thursday and continue through next week.
Census workers will start visiting individual households that have not responded in May, and the health district will help workers going door-to-door protect themselves from the coronavirus.
In a new effort to get residents to respond on their own, the city will establish locations where people can drop in and take the census. Those will be in addition to moving "pop-up" locations using 20 tablets the city is renting.
Officials unveiled the tablet stations during Thursday's press conference, complete with a container of anti-bacterial wipes at the ready at each station.
City Secretary Esmeralda Hudson said the tablets cost $9,000 to rent, and the city will rent more if possible.
"We recently received, last week, a $60,000 grant from the (Communities' Foundation of Texas') Texas Counts Pooled Fund that is helping different communities fund our programs and initiatives," Hudson said. "They'll be out in the community from March 12 all the way to April 30, and we're hoping that we can really improve our self-response rate. We're really grateful for that funding."
Hudson said the anti-bacterial wipes will be available throughout the process.
While the COVID-19 outbreak may require census workers take extra precautions, it also is an example of why an accurate census count is critical on the local level, McLennan County Judge Scott Felton said.
"We don't know how long it will last," Felton said of the outbreak. "We know how we deal with it, and our response will be very expensive, not even counting what the disease could possibly do as well. It's very important that the residents in our area participate in the 2020 census to allow us to access federal funds to allow us to serve them better in the times to come."
Family Health Center Chief of Staff Fernando Arroyo said census-taking stations will be set up at 14 of the 16 locations where Family Health Center provides health care and works with low-income patients.
"We're excited about this partnership because we want to make sure that our folks who might be undercounted are counted," Arroyo said.
Waco-McLennan County libraries, the public health district, community centers, Baylor University's student center and Texas State Technical College facilities will also serve as census-taking centers. Pop-ups are schedule for Sunday at East Side Market, 400 E. Bridge St.; April 3 at Brazos Nights, Indian Spring Park downtown; and April 24 at Transformation Waco's Friday Night Lights event at McLane Stadium, 1001 S. Martin Luther King Jr. Blvd.
This is the first decennial census that can be completed online, and officials expect that option will increase the initial response rate, so long as word gets out and people participate.
"We didn't have any technology in 2010," Census Bureau partnership specialist Jennifer Pope said Thursday. "Everything was a paper survey. This is the first time ever we're able to do a census survey over the internet.
Baylor, McLennan County College, TSTC also are reminding students to take the census.
"A lot of times, college students don't realize they're supposed to fill it out," Fisseler said. "They live here in Waco when they're in college. It doesn't matter where they grew up if on April 1, they're living in Waco."
The Census Bureau has already started mailing out reminders and personalized census codes for each household, but the census can be completed with only a home address if someone does not have their code handy.
---
Photos: The latest images from the coronavirus response around the world