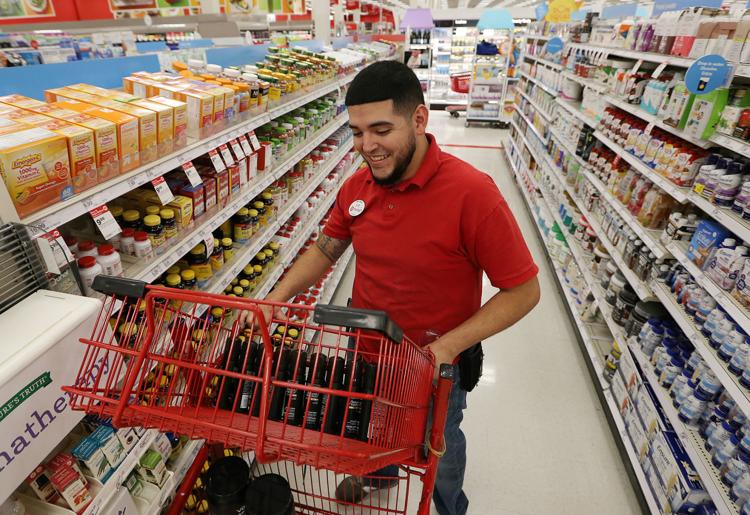 Bowing to pressures from all sides — political, social and economic — employers are raising wages but still often struggling to find or keep workers.
Aggravating the struggle are jobless numbers falling to historic lows. Waco's unemployment rate plummeted to 2.7% in April, the lowest since at least 2000, according to tracking by Amarillo-based economist Karr Ingham.
In the oil-patch communities of Midland and Odessa, where jobless rates have tumbled below 2%, some restaurants have curtailed operating hours. There are simply not enough hands on deck to chicken-fry that steak, brew that coffee or bus that table, Texas Restaurant Association attorney Kenneth Besserman said.
"It's a mixed bag," Besserman said. "Low unemployment is good for the economy, but there are industries that need workers and can't find them, including hospitality and restaurants. People today have a choice in where they want to work and they often gravitate to other places."
This month, the Target chain will raise its hourly minimum to $13, another step toward paying at least $15 an hour by late next year. It made that pledge in September 2017, upon raising its hourly minimum to $11.
Target manager on duty Christina Ferber, a seven-year veteran, said she finds it gratifying that Target seeks to fairly compensate its employees.
"And, yes, we are hiring," Ferber said.
"Our team is Target's greatest asset, from the newest faces to those who've been with us for many years," Target chief human resources officer Melissa Kremer said in a press release. "They're at the heart of everything we do to fulfill our purpose of bringing guests joy. It takes a diverse, high-performing and engaged team to create experiences that make guests feel welcome and inspired, and keep them coming back."
Offering $12 or more per hour during the past holiday shopping season allowed Target to hire and train 120,000 seasonal staffers ahead of schedule, Kremer wrote. That training played a role in Target's 3.4% increase in November and December holiday sales year-over-year, she said.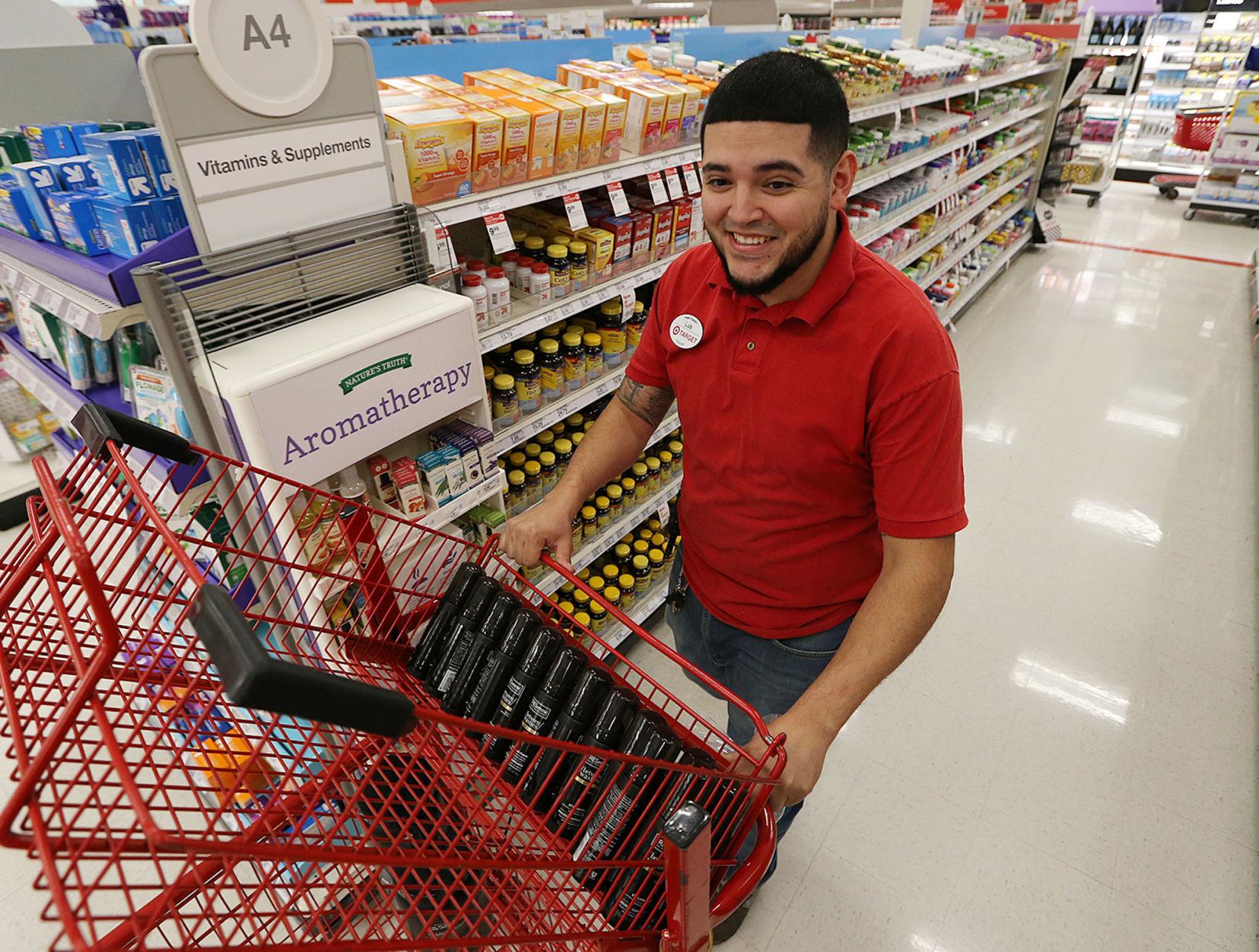 Meanwhile, Sanderson Farms Inc., a major industrial employer at its poultry plant in Waco, has announced that line operators with the company at least 90 days will be paid at least $15 an hour, up from $13.05 an hour. Truck drivers will see their pay increase to a range between $20.35 and $22.90 an hour, while hourly maintenance employees will see hourly wages ranging from $19.95 to $27.45.
The Waco plant employs more than 1,100 people, according to the Greater Waco Chamber of Commerce.
"Sanderson Farms has always taken pride in employing the best people the workforce has to offer," CEO Lampkin Butts said in a press release. "We recognize that if we are to continue competing for and retaining these exceptional people, our compensation package must also be among the best available."
Cargill, which operates a poultry processing plant locally that employs about 700 according to the chamber, declined to comment on Sanderson Farms' action or its own wages. Pilgrim's Pride, which process poultry products and employs more than 600 locally according to the chamber, did not respond to messages seeking comment.
Payscale.com, a wage-tracking site, reports Cargill pays production workers $13.76 an hour on average, and that Pilgrim's Pride pays $13.05.
Waco-based economist Ray Perryman said Waco is facing an issue that is becoming commonplace nationwide as the labor force tightens.
"The U.S. is at the lowest unemployment rate in about 50 years," Perryman said by email. "There are more job openings and fewer people filing for unemployment than at any time since records have been kept. There are several reasons for this phenomenon, including a very long economic expansion, the aging of the Baby Boomers, and a slowdown on immigration. It is a nice problem to have, but a problem nonetheless."
After a long period of stagnation, wage rates have been increasing steadily, "and that pattern is likely to continue," he wrote.
"Employers are trying to coax retirees back into the workforce, provide more benefits and flexible schedules to accommodate the needs of employees, and employ other strategies," Perryman said. "One strategy that has some promise is for communities and companies to support job training efforts for those whose skills have become obsolete, though even that pool is shrinking. Unlike other periods of solid growth, when Texas could attract workers from other places, there is full employment virtually everywhere now, although Texas still attracts a lot of people to its major markets."
Besserman, the Texas Restaurant Association attorney, said he has little doubt that reduced immigration is impacting the labor pool.
"There are not as many people getting a pathway to either legalization or citizenship, so they are tending not to come out and work publicly," Besserman said. "Without that pathway, without a process whereby people are authorized to work, we are not getting the needed influx of workers. This is a national issue, really, and many industries are struggling. Congress has not seen fit to come up with an immigration plan for decades, and the whole thing is festering. Restaurants, hospitality, seasonal, all kinds of industries can't fill their needs from the general population already here."
Though the housing industry continues to boom, with new subdivisions sprouting all over Greater Waco, local contractors continue to struggle with labor shortages, said Scott Bland, immediate past president of the Heart of Texas Builders Association. Chronic delays in lining up subcontractors can cost builders, and ultimately homebuyers, time and money, Bland said.
Industries rely heavily on the availability of a skilled workforce when going through the site selection process, said Kris Collins, senior vice president for economic development at the Greater Waco Chamber of Commerce.
"Nationally, we are seeing a trend of increased base-level wages by employers, ranging from Starbucks to Target and Walmart and beyond," Collins said via email. "While we are seeing increases in the overall wage rates for Waco, we remain competitive with peer cities and monitor those regularly."
Collins said labor force affordability is a factor for any employer, but so is quality of life and affordability for the workers. With that in mind, "Waco is an attractive location for businesses and individuals," she said.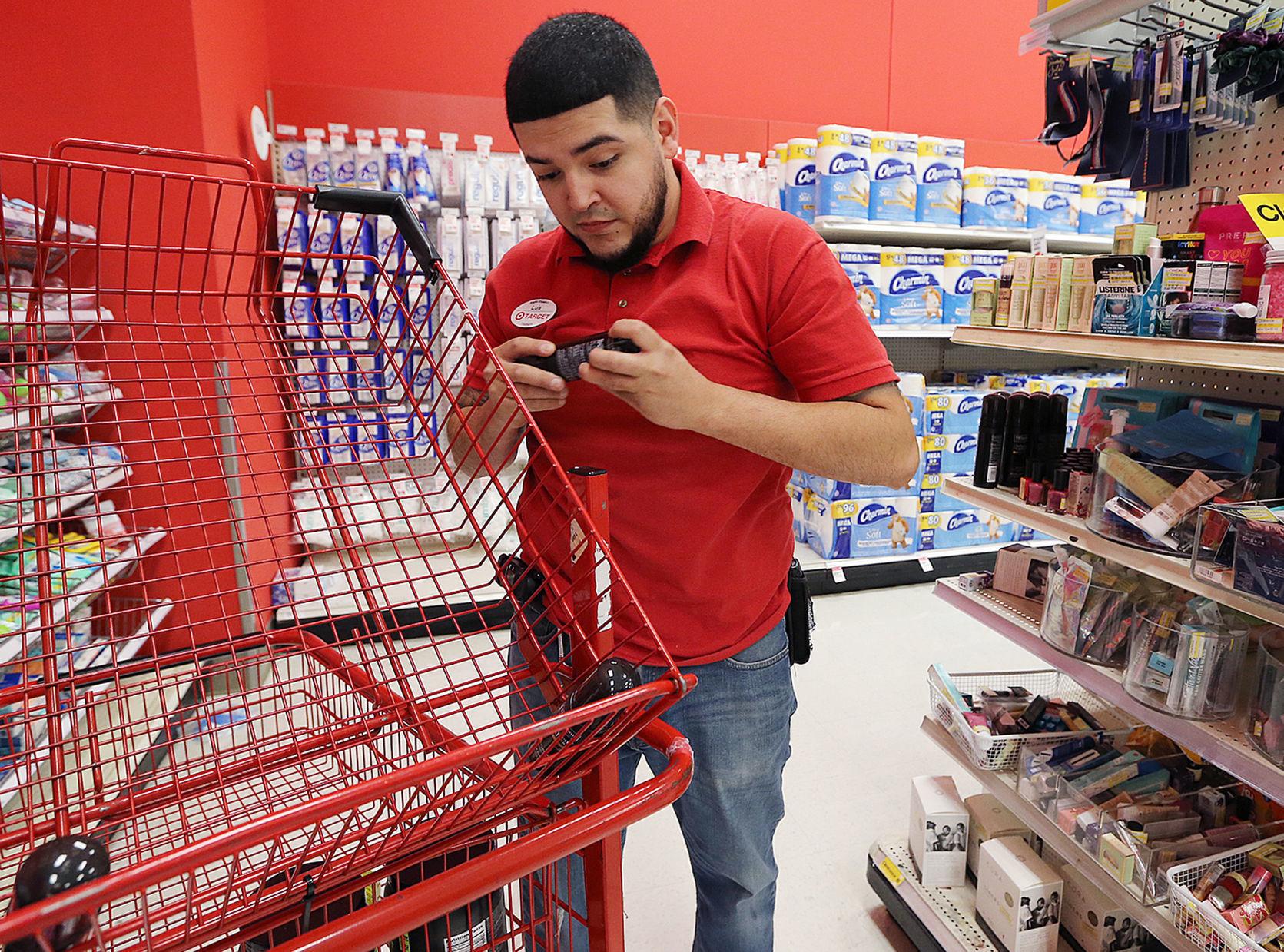 Economic trends are keeping restaurateurs on their toes, said Kevin Chirafis, a manager at George's Restaurant Bar and Catering on Hewitt Drive.
"We're not losing people left and right, but fewer are coming in to apply for jobs," Chirafis said. "Three or four years ago, you could hire as many as you needed. Now it's slim pickings. Employees who don't get exactly what they want can go somewhere else."
Without going into great detail, Chirafis said he has tweaked George's pay scale to keep employees happy.
Those involved in cooking, cleaning, dish washing or food preparation make $12.50 to $15 an hour, while top-notch wait staffers make $15 to $25 an hour, including tips. Those needing improvement fetch $12 to $13 an hour, he said. In part out of necessity and part as a reward, some staffers put in up to 55 hours a week, he said.
"We try to limit overtime to our best employees, those who deserve it," Chirafis said. "Overtime has been happening more the last couple of years because we don't have the depth of staff we really need."
The federal minimum wage now stands at $7.25 an hour.
The average salary for an individual in Waco stands at $40,429, and the cost of living locally is 9.3% less than the national average, according to payscale.com. Meanwhile, deptofnumbers.com places Waco's median family income in 2017 at $45,961, which means an equal number of families made above and below that figure annually.
Employers are taking steps outside the box to retain key employees and make their contributions more valuable, said Jennifer Branch, director of existing industries and workforce at the Greater Waco Chamber of Commerce. She is exposed to their struggle as part of the chamber's business retention squad.
Novel efforts include creating leadership development teams to identify staffers who could handle more responsibility at higher pay, Branch said.
"They look to promoting from within and planning for succession," she said.
Jodi Morgan, business development manager for the ManpowerGroup staffing company's region that includes Waco, said the personnel powerhouse launched a program in recent years that encourages staffers to earn a college degree while holding down a job. Manpower pays the tab, and much of the curriculum is offered online.
"We've made a commitment to enroll 130,000 people this year," Morgan said. "It's a partnership between us and The University of Phoenix."
She said the program is one way Manpower hopes to attract talented staffers.