More than 60 sellers of food and drinks, all locally owned and many freshly minted, will introduce special menus during Waco Restaurant Week, which starts Friday and runs through Sept. 14, raising money for Caritas along the way.
Special events, tastings and entertainment will complement the eight-day celebration of Waco food and drink options that Start Up Waco spokesperson Carole Fergusson has organized and publicized. Participants include sandwich, coffee, sweet and novelty shops, burger joints, breweries, bars, barbecue pits and locales selling dishes with a Brazilian, Puerto Rican, Japanese or Greek flavor.
"Waco has a growing restaurant community, and I love that we are highlighting those entrepreneurs," said Jonathan Garza, an agent with Turner-Behringer Real Estate.
He has been signing agreements with foodies poised to open in stalls in the Union Hall food hall at Eighth Street and Franklin Avenue. It is scheduled to open sometime this summer, though Garza said the unveiling is not scheduled to take place during Waco Restaurant Week.
"We are excited to see a number of our tenants are participating in Waco Restaurant Week," Garza said in an email message to the Tribune-Herald. "Carole and her team have done a great job marketing the event, and Union Hall is looking forward to participating more next year."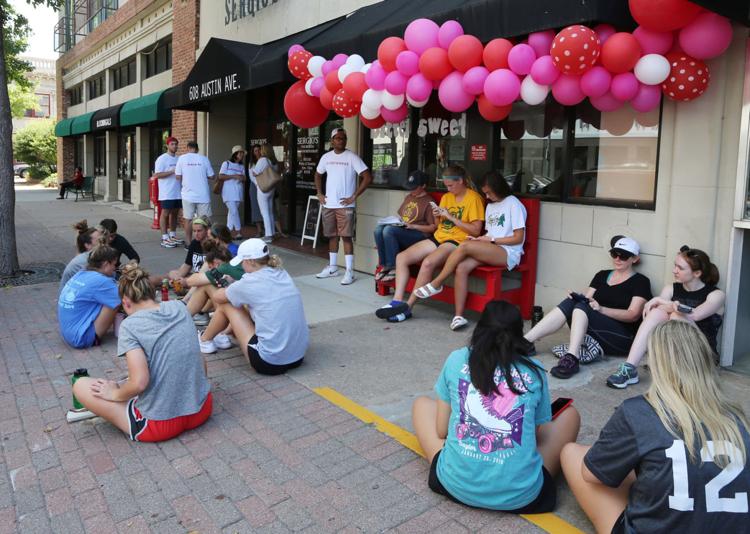 Among the new concepts taking space in Union Hall and scheduled to partake in Waco Restaurant Week is Unshakeable Milkshakes, Garza said.
Opened by local businesswoman Summer Shine, Unshakeable Milkshakes appears on a list titled "new spots and gems launching during Waco Restaurant Week" on the event website. Included there are other new or nearly new arrivals, including Lemy's Soft Frozen Lemonade, Bittersweet Waco, Sabor, Around the World at Union Hall and Waffle Chic.
"We're very excited about the exposure," Sabor owner Lais Loewen said.
Brazilian bread
She owns a home remodeling business with her husband, Jacob Loewen, and is bringing Brazilian cheese bread to Waco at Sabor, which means "flavor" in Portuguese.
During Waco Restaurant Week, she will serve from space at WacoWork, the co-working venue at Sixth Street and Columbus Avenue, around the corner from the McLennan County Courthouse. She has broken her specialty bread many times at the Waco Downtown Farmers Market and is having a food trailer built, possibly for delivery later this week or early next week.
Originally from Brazil, Loewen's parents traveled to Boston as missionaries for The Evangelical Church. She made her way to "good old Texas," then to Waco, where she encountered a dearth of Brazilian food, a shortcoming she has tried to address with her bread, produced with locally sourced ingredients.
Family recipes
Shamica Evans, likewise a budding restaurateur, is following the tradition, and recipes, of her mother and grandmother in opening Waffle Chic, a purveyor of chicken and waffles that will officially hatch Friday in the 1500 block of Columbus Avenue, at the Jesus Said Love ministry headquarters. Her teenage daughter and son will assist her in running Waffle Chic.
"I'm using recipes that have been in my family for years and adding my own little twist," Evans said. "Everybody wants to eat a little healthier, so I'm using coconut flour, gluten-free ingredients when possible and all organic seasoning. I'll toss in some regular all-purpose flour, but it will still be good for you."
She, like all Waco Restaurant Week participants, will donate 10% of her weeklong special-menu proceeds to Caritas. Longer term, she hopes to have a food truck at her disposal. Longer still, she would like to have a brick-and-mortar address all her own.
"And if the Lord is willing, I'd like to franchise someday," Evans said.
Evans praised those who have assisted her along the way. Start Up Waco helped her prepare a business plan. The Cen-Tex African American Chamber of Commerce co-sponsored her ribbon-cutting ceremony. The Cen-Tex Hispanic Chamber of Commerce welcomed her participation in its recent Floating Mercado, showcasing products in different neighborhoods.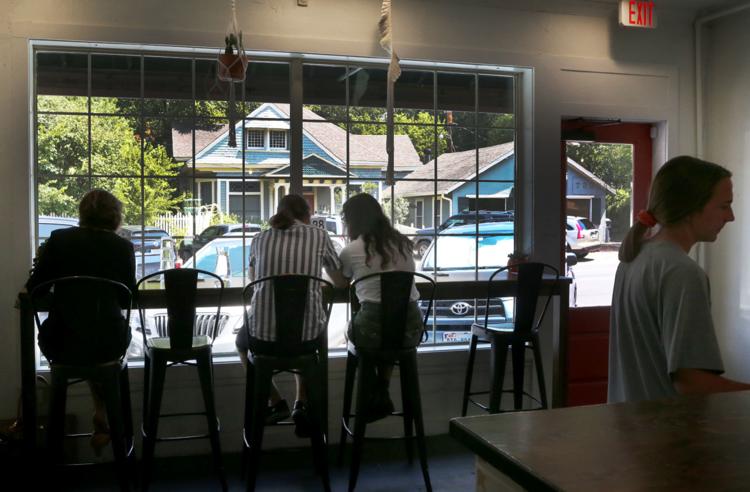 Sweet shop
Adilene Camarena will apply her worldly baking skills to a sweet shop called Around The World when Union Hall opens, probably later this month.
Meantime, the 23-year-old employed at her family's Tex-Mex restaurant in Hillsboro, El Taco Jalisco, will make the rounds during Waco's tribute to dining and drinking. She will sell Turkish baklava, French macarons, Japanese mochi ice cream and keto New York cheese cake during stops at Balcones Distilling, White Elephant, Lovely Enterprises, Black Daisy Boutique and Eastside Market.
"I'm excited to be putting my products out there the whole week," Camarena said.
Old favorites
Besides newcomers to the local dining scene, standbys including La Fiesta, Magnolia Table, Pokey-O's, Lula Jane's, Moroso Wood Fired Pizzeria, Guess Family Barbecue, Butter My Biscuit, Abuelita's, Dichotomy and Sergio's, among others, also are listed as participants.
Opening-day festivities include the Brotherwell Brewing Kick-Off Party, featuring Keep Waco Loud, QuetzalCo Taco and T-shirt printing courtesy of Hole In The Roof, a local marketing firm serving as an event sponsor. It will last from 5 to 10 p.m. at the Brotherwell, 400 Bridge St.
The Dr Pepper Museum will have a Frosty Friday event from 5:30 to 7:30 p.m.
Festivities will conclude with Balcones BourbonFest on Sept. 14.
Seminars for a closer look at recipes and trade secrets are scattered throughout the week, including a three-day "From Idea to Table," workshop on starting a food-oriented business.
Apex Coffee Roasters and Dichotomy Coffee & Spirits will collaborate on a "behind the scenes look into the world of coffee," including tastings.
Details about registering, a full list of participants and more information are available at wacorestaurantweek.com.