Whether a useful tool for encouraging economic development or a threat to it, impact fees could be coming to Waco by next year.
The fees, which city governments charge developers to offset the cost of roadways, water and sewer expansions needed to support new residential or commercial construction, have become more common in Central Texas in recent years. City Manager Wiley Stem said impact fees help shift the cost of new development from current city residents to developers and, by extension, new homeowners and businesses.
"That is an equity issue, to be able to maintain that growth without stripping money away from the central city," Stem said. "I think that's a complicated balancing situation."
The city of Waco hired planning firm Freese and Nichols Inc. to conduct an impact fee study that started in January, the first step in a lengthy process to determine whether Waco will implement the fees. A new committee also started meeting this month to calculate proposals for how much to charge. The fees could be ready to go as early as January, Stem said.
With an eye on reining in sprawl, the Waco City Council has commissioned a study on whether developers should pay one-time impact fees to offs…
He said McLennan County's population has been growing faster than projected, and if the higher rate holds, it would clear 300,000 people by 2030.
During one meeting this year, about 1,100 residential lots came before the city council for approval.
"We started seeing lots of subdivision plats come through Planning and Zoning," Stem said. "There was one council meeting where I think we approved maybe 600 lots on (Highway) 84 and two or three new subdivisions in the China Spring area."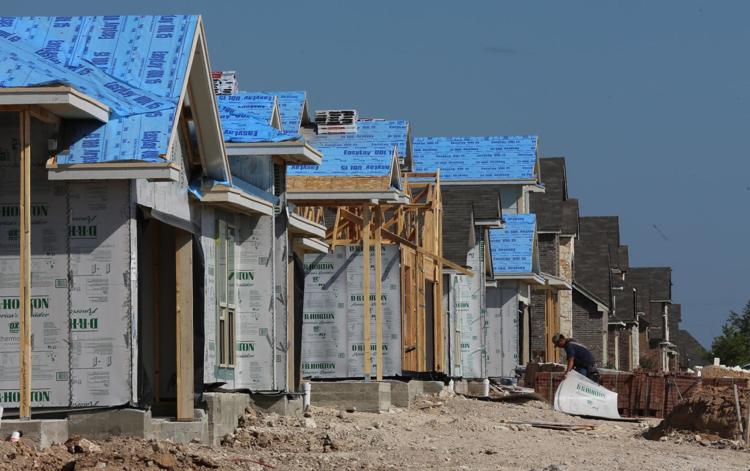 While every part of the city is growing, residential development along Ritchie Road, in the Highway 84 Corridor and in China Spring, primarily in undeveloped areas, has taken off in a way that would benefit from impact fees, Stem said. However, any new development comes with a need for more sewer capacity.
"We also need to do some water work," Stem said. "We have enough water out there, but we need to get some lines and increase line sizes to accommodate more."
Planning Services Director Clint Peters said the fees would be based on infrastructure improvements the city projects would be needed in the next 10 years. A development expected to bring an increase in traffic would require a higher roadway fee, he said.
"They'll start calculating the numbers and that's ultimately how you set your fees," Peters said. "It's percentage of what you want to get back from development to serve those areas."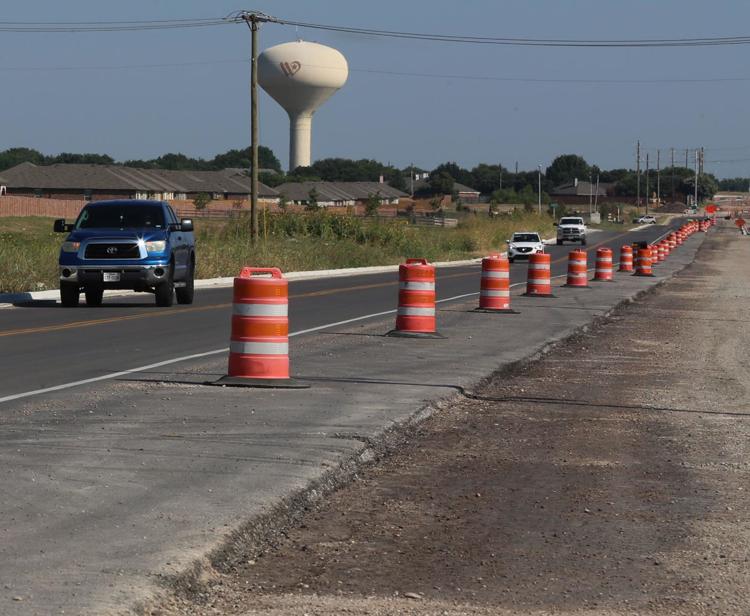 Roadway impact fees are site-specific, because of restrictions on using fees collected from one area to make improvements in another area. On the other hand, water and sewer impact fees would be based on the number of connections a development will have. Though water and sewer fees can be used on any part of the system, there are restrictions on how the fees can be used.
"It can only be used for capacity," Peters said. "You can't use it for maintenance of existing infrastructure. That's when cities can get in trouble and where cities can violate state law, is if they're not using it for what it's collected for."
Peters said the county's population has been growing at a 1.4% annual rate, which is significantly higher than the 1.07% annual rate projected by the city's comprehensive plan.
"It doesn't sound like a whole lot, but it is," Peters said. "To hit that growth, they're thinking 600 (residential) units every year."
Impact fees also present an opportunity to shape and direct growth by encouraging or discouraging development in specific parts of the city.
"It could be different rates for different areas," Peters said. "It's just what makes the most sense to have continued growth and sustainable growth."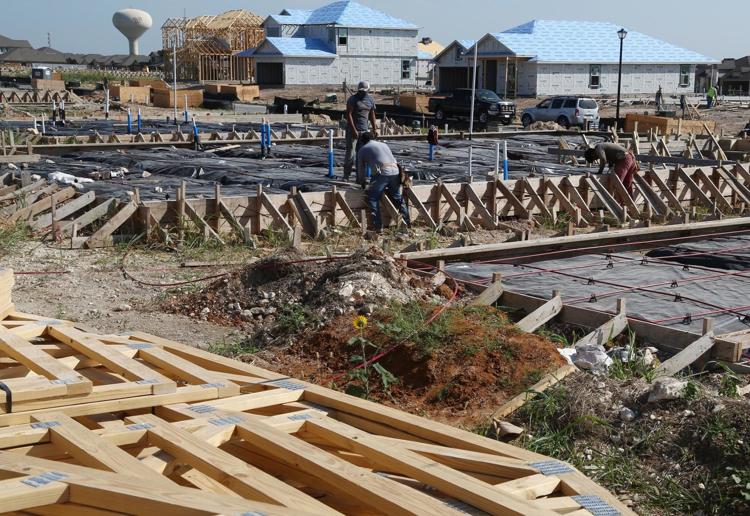 High-growth areas with little to no infrastructure would likely have high fees, but areas like downtown Waco may have none.
"Really, it's the dilemma that all cities face," Peters said. "Here's the use that we need to accommodate, the growth with infrastructure, but if it's going to price out development from the market, you need to re-evaluate that."
Industrial development at Interstate 35 and Highway 6 could prove to be a high impact area, along with the residential growth.
"On roads like Franklin and Washington, we're really only using about 20 or 30% of the capacity," Peters said. "So A, you're really not going to need a lot of new roadway construction, and B, you can't use it for maintenance. The existing capacity can handle all the projected growth in that area."
State law requires impact fee rates to be revisited and adjusted every 5 years based on new data.
Scott Bland, owner of Jim Bland Construction, said he and three other members of the Heart of Texas Builders Association are part of a new committee working to calculate the fees.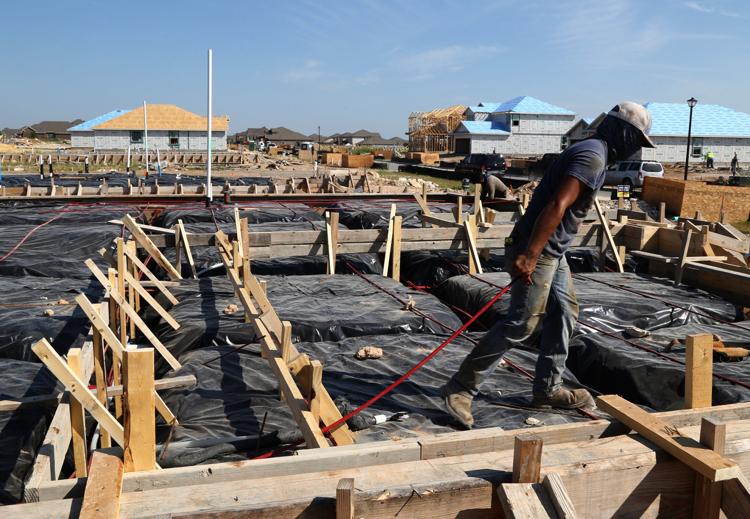 The new committee met for the first time July 16 and also includes members of the city's Plan Commission. Along with the study Frees and Nichols is conducting, the new committee is part of the legal requirements the city must meet before implementing impact fees.
"As developers, we're concerned about the costs getting added to a home," Bland said. "We also understand the need for the city to recoup the costs of development. We're hoping to work with the city to find an equitable balance."
Bland, who is also a member of the city's Capital Improvement Committee, said the cost of housing in Waco, while still more affordable than other Texas cities, has been catching up.
"We appreciate the fact the city is incorporating us into the discussions," Bland said. "We'll at least be part of the process. We'll know what's coming."
Bland said if the city overreaches with its fees, growth could halt or stagnate.
"If the city makes it cost-prohibitive, we'll (developers will) have no choice but to look at other cities," Bland said. "We don't want it to come to that, that's why we're working together."
The change also could encourage developers to target areas with lower or no fees for infill development, construction of individual homes on lots in already-developed areas like downtown, Bland said. He said infill is less common at the moment in Waco. His company does no infill work currently, but that could change within the next 10 years.
"As it becomes more and more expensive to develop in open areas, at some point we'll start going into older parts of town, tearing down old buildings and rebuilding," Bland said.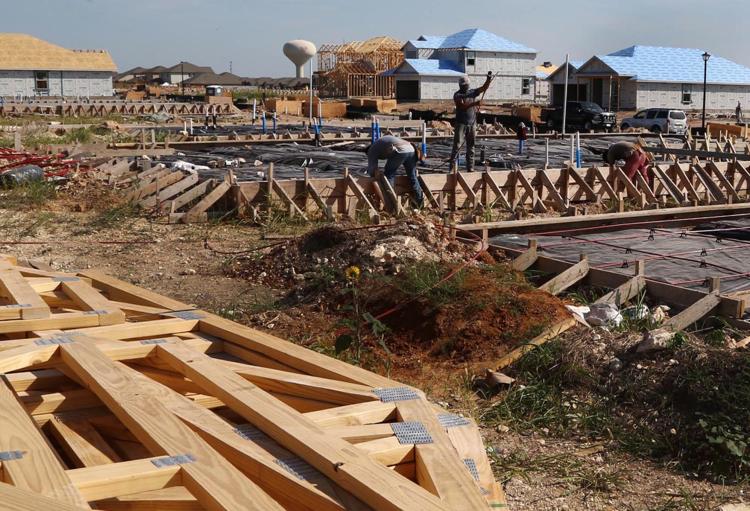 He cited the Park Cities neighborhood of Dallas as an example of that kind of development.
Jeff Whitacre, vice president of Kimley-Horn Associates, served as project manager for the city of Midland's impact fee study. Midland, which is growing about twice as fast as Waco, is on the cusp of implementing the fees after its city council passing them on first reading last week.
According to Midland's impact fee study, Midland has a need for more single-family housing, and its fee proposal includes a 25% discount for single-family developments. Midland's report estimates the city will need $575 million in capital improvements in the next decade, including about $215 million that will be directly tied to needs created by new development.
Whitacre said transparency and community involvement are key to implementing the fees smoothly.
"In theory, everyone has access to what is going on," Whitacre said.
He also said the process does not always work, citing anecdotes of residents showing up en masse to protest impact fees they mistakenly believed would apply to their existing businesses.