The restaurant at Lake Waco Marina has become The Minnow, shortened from The Slippery Minnow, and it has enjoyed hefty crowds since opening in mid-June after a two-year hiatus due to management problems and flooding.
Brett Swartz, a partner in Slow Rise Slice House pizzeria on Woodway Drive whose houseboat conversion courtesy of Chip and Joanna Gaines appeared on "Fixer Upper," now manages The Minnow. During a visit Monday he downplayed his role, calling himself merely a "burger patty flipper royale."
He said he has been heartened by public response to The Minnow's fresh look and menu that includes catfish shipped twice weekly from Louisiana. Kids entertain themselves by tossing leftover food into the murky lake water and watching critters attack and chomp. Swartz said he is serving free beer to diners until his application for a beer and wine license gets approved.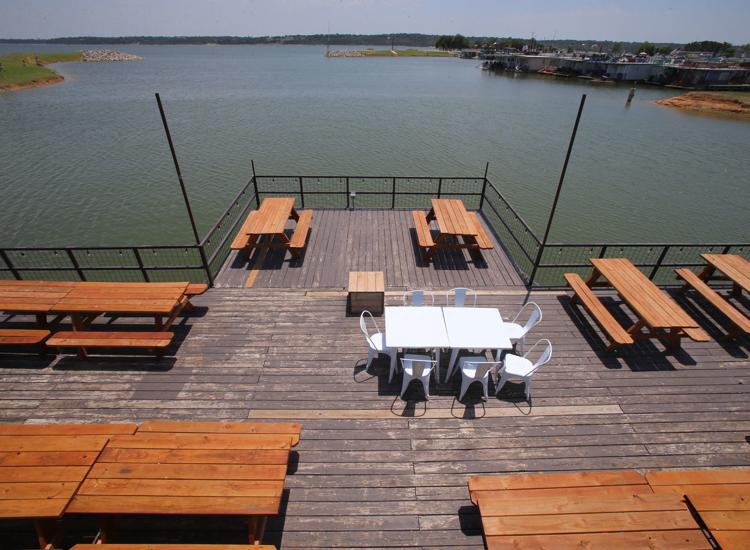 Waco businessman Rich Chatmas, who owns Lake Waco Marina and The Cove, a second recreational area on Lake Waco, as well as The Minnow, said he welcomes the good reports after weathering a string of bad summer seasons dating to 2016. Chatmas said he spent $15,000 remodeling The Minnow's restrooms this spring, then lost those repairs to more high water. Six weeks worth of scheduled openings came and went before the water receded.
"We're getting a late start, but, my gosh, we were busy over the holiday weekend," he said. "That's the most people I've ever seen in our RV park at one time. We have 100 sites, and this was our first opportunity to open after the flooding. That made a big difference. Then there were the docks with all the boats on them, people brought their family and friends.
"We are finally getting a good start to the summer," he said. "I've owned the marina since 2005. We had a bunch of good years, then we had some bad ones, several bad ones in a row. It flooded a lot in 2007. We had a good nine-year run, and then it started happening again. You make money and then lose it. All we're trying to do is stay above water. Fortunately, I have a good relationship with my bank, and I keep on cooking. It hurts. I have no insurance because I operate on a flood-control lake within a flood zone. Even if there were someone out there to sell, there is no way I could afford it."
But in the good times, owning the marina is fun, Chatmas said.
"We provide entertainment to the community," he said.
Relaxing dockside
When the weather is pretty and the breezes warm, clients can relax on their boats dockside, fish or nap, or they can set out for a day on the water. Having a place to dine nearby is part of the attraction to boaters and to those spending the weekend at the RV park, so The Minnow's absence was frustrating, Chatmas said.
"We lost business when we didn't have it open," he said. "We received a tremendous amount of feedback from people who wanted it back. I managed it myself for seven years. Another guy and his wife managed it, and it did well, but they went on to other things. My wife's parents managed it a couple of years. They did a good job, but we had flooding one of their years. One manager just didn't work out. Most of last year, I couldn't find the right person. Finally, Brett said he was willing to come in and run it. He had a good reputation. He's owned a couple of Shipley's doughnut locations and sold those. His team had ties to Common Grounds, the Baylor-area coffee house, and now there is Slow Rise pizza. He is really good."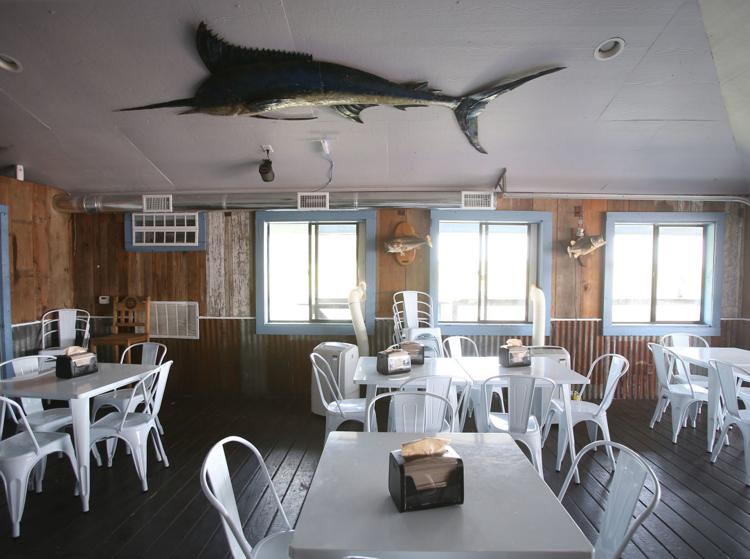 Chatmas said he personally has eaten at the restaurant six times.
He said he has spent about $75,000 overhauling The Minnow, installing new kitchen equipment, tables, chairs, a point-of-sale system and coolers. He's taking steps to increase the speed and bandwidth of internet service.
"It'll take a year or two to pay for it," he said.
Local marinas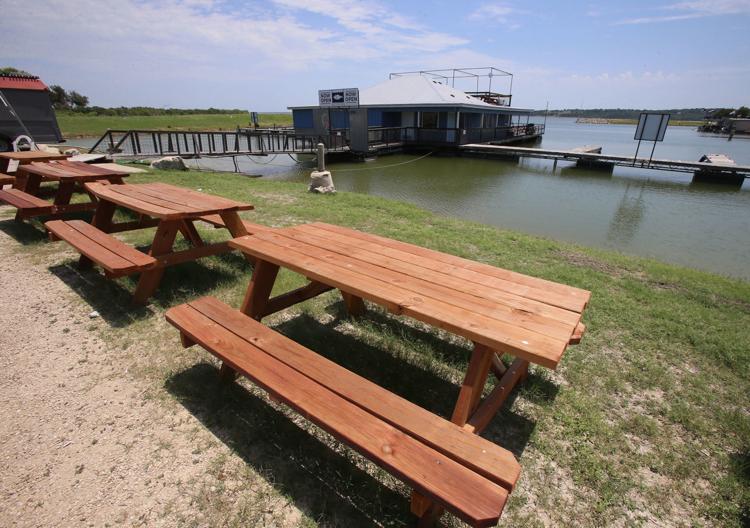 Chatmas said he has contracts with almost 400 boat owners using his Lake Waco Marina and The Cove, formerly Airport Park Marina. The charge is $200 to $300 per month for smaller boats. Those with houseboats pay by the foot, with monthly rates typically ranging from $280 to $500, Chatmas said.
For that, they get boat storage, treated water, electricity and sanitation services. Chatmas said he employs 12 at the restaurant and four staffers to keep Lake Waco Marina and The Cove operating at peak efficiency.
"That does not include my wife and me," said Chatmas, who stays busy, especially when he is trying to get a new restaurant venue open.
Swartz, 38, a Waco native, said he enjoys traveling and has worked in several restaurants outside the state. He said Cameron Park and Lake Waco, where his houseboat has been parked 15 years, always bring him back.
The Minnow seats 150 people, including service areas inside and outside, and the public is invited for dinner from 4 to 10 p.m. Wednesday through Sunday, with lunch hours from 11 a.m. to 4 p.m. Friday through Sunday.
Karaoke nights start July 17, and live music is in the works for Fridays and Saturdays, weather permitting, Swartz said.
The catfish plate, a popular menu item, includes the fish and sides for $10.99. Burgers are made from a brisket-chuck blend and are going over well. Salads, appetizers, wings, jalapeno poppers and avocado bites also dot the menu.