Hey Sugar, the candy and ice cream emporium at Eighth Street and Austin Avenue, joined other shops downtown in bucking the big retailers across town on Black Friday, still considered by some the busiest shopping day of the year.
Walk-ins arriving a half-hour after the sweet shop opened would have encountered Chevy Chase, as Clark Griswold, mugging his way through "Christmas Vacation" on a big-screen TV. Appropriately but ironically, British hitmaker Adele could be heard belting out her haunting "Hello," in which a lost love seeks reconciliation "somewhere from the other side."
Hey Sugar, Christi's Shop, Interior Glow, The Findery, Waco Running Co., Fabled Bookshop & Cafe and Brazos River Supply Co., specialty shops all, may have found themselves on the outside looking in, facing Black Friday in a sloppy drizzle and without the usual number of tourists and visitors walking Austin, Washington and Franklin avenues and their environs. Even a growing tourist town like Waco cannot always compete with home on Thanksgiving and the blur of named shopping days that follow.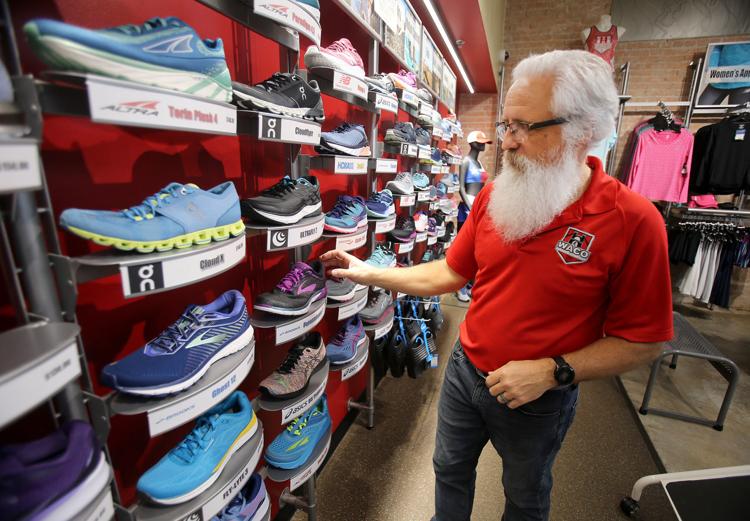 The day for the growing list of small downtown shops rotates through the lineup on Small Business Saturday, though the boundaries between distinct days for deals are as blurry as ever.
"I really don't expect a lot of people," Hey Sugar staffer Cindy Stafford said early on Friday. "I would think most are out getting the good deals" at the big-box retailers.
But she amended her assessment to say the shop does not close until 10 p.m., and sales may grow once shoppers tire of the crowds and bustle found elsewhere. They may need a pause from Richland Mall, Central Texas Marketplace, Target, Cabela's, Academy Sports & Outdoors, Walmart and hundreds of other retailers moaning under the foot traffic.
Most days, Hey Sugar is hopping, Stafford said. Its offbeat products attract people "from all over the world, London, Switzerland," she said. They visit Waco to experience Magnolia Market at the Silos and tarry to duck into Wildland Supply Co., Spice Village, Gather, Welhous Bikes, January Letterpress or Fox & Gray, among other niche shops opening to fill the tiniest of spaces throughout the heart of downtown.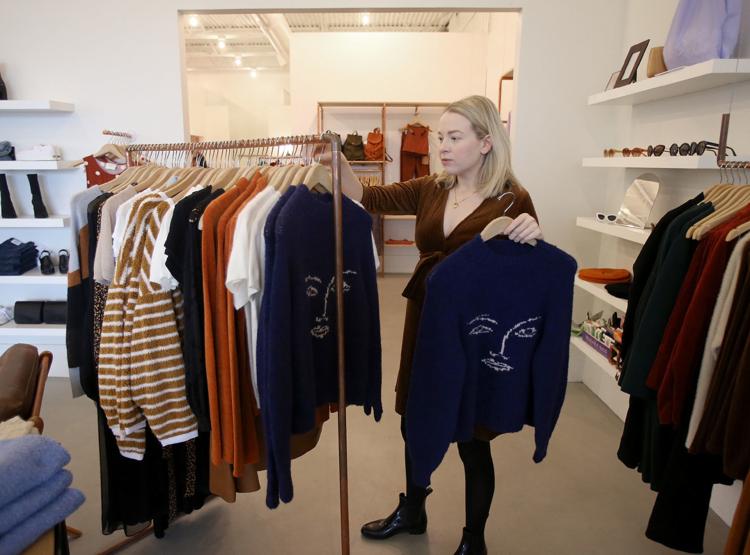 This was the first Black Friday for Fabled Bookshop, an independent store that business partners Kimberly Batson and Alison Frenzel opened in August after a redo of the 6,500-square-foot space on Fourth Street, just off Franklin Avenue, near The Containery and Behrens Lofts.
Fabled was comfortably packed at midafternoon Friday. Folks lounged, browsed and enjoyed the specialty coffees, generally luxuriating in a warm place on a cold day. Batson said the turnout came as no surprise.
"Any expectations we might have had have been blown out of the water," she said. "We are so grateful the Waco community has been accepting of the concept of an independent bookstore. We're humbled by the response."
She said the cafe completes 200 to 300 transactions most Fridays, double that on Saturdays. Book-related sales are fewer but strong, Batson said.
"We're adding new titles all the time," she said. "It's a never-ending labyrinth. We're always looking to surprise customers with the new and unique."
Matthew and Rosalie Wilson bundled up their three youngsters and drove from their home in Dallas to Waco on Friday, hoping to visit Magnolia Market and Homestead Heritage while making a side trip to Fabled.
They had driven through but never to Waco, Rosalie Wilson said.
"We thought we'd make a day of it," she said, pausing to introduce her preschooler, Alexandria, to the newspaper reporter in the store.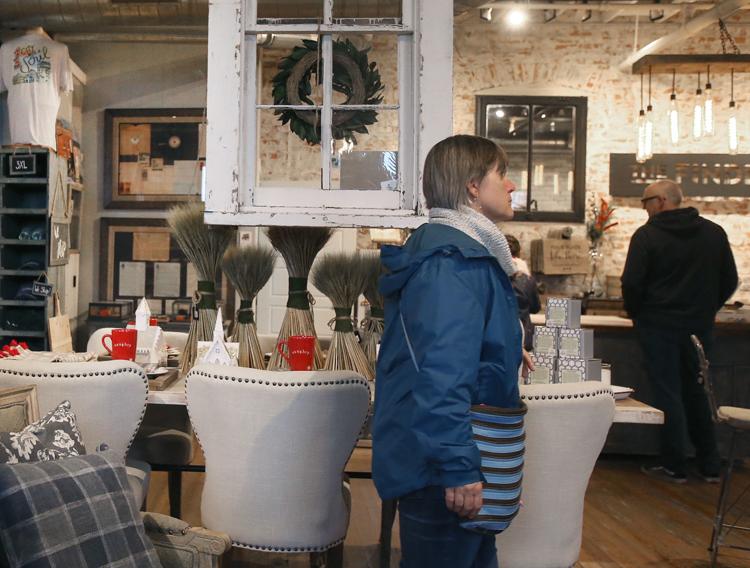 Traffic, both pedestrian and vehicular, was light most of Friday. City and county offices were shuttered, as were most professional buildings. Those who did venture out seemed to enjoy the pace. A couple posed for selfies in front of a mural spelling out "Waco" near Barnett's Pub in the 400 block of Franklin Avenue. A cluster of teens bopped along Austin Avenue around midday.
The chairs were filled at Tito's Downtown Barber Shop, Ninth and Austin Avenue, and the lights were glowing at the Union Hall food hall at Eighth Street and Franklin Avenue. Visitors were toting supplies inside the building, where vendors continue to prepare stalls for a grand opening early next year.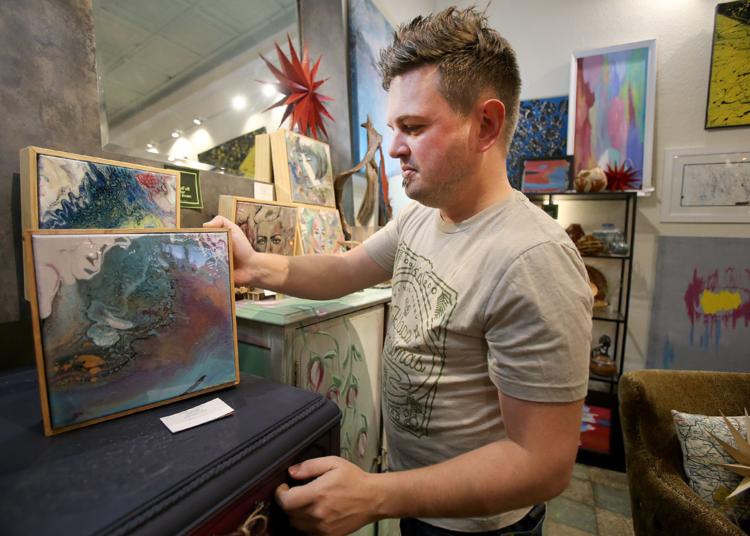 To a smiling family entering his Brazos River Supply Co., proprietor Coleburn Davis offered drink options of bottled water, Dr Pepper and mimosas.
Davis said he opened at 210 S. Fifth St. almost exactly one year ago. He dotes on merchandise men would appreciate, including beard grooming kits, belts, pocket knives, Fish Hippie-branded apparel, Black Rifle Coffee, shoe-and-boot-care kits, cocktail mixes, provisions and goods from Waco Hat Co. A popular item, he said, is something called solid cologne, which has the consistency of wax and is sold in tins priced at $42 to $60, depending on size.
"We're a little bit city, a little bit Western," said Jill Dillard, who manages Cactus Rose near Ninth Street and Austin Avenue. She had time to chat at late-morning Friday as customers so far had been few and far between. The lull, she said, afforded ample time to take inventory. Besides its brick-and-mortar location downtown, Cactus Rose sets up retailing venues at rodeos held around the state, specifically Houston and San Antonio, Dillard said.
She said traffic comes in spurts most days. She acknowledges the shop features high-end merchandise not compatible with all budgets. Some visitors browse and leave, apparently experiencing sticker shock.
"But some spend $3,000 or more," Dillard said.
She moved to Waco from Oklahoma, where she worked as a bail bondsman and bounty hunter.
Waco Running Co. on Franklin Avenue was enjoying lots of foot traffic Friday, said manager Todd Millerd, who intended no pun.
"Most Black Fridays, it's like a lazy Sunday afternoon, but this year is different," Millerd said during a late-afternoon stop Friday that revealed a line at the register. "We used to have a location inside Bicycle World, and we were located on Austin Avenue at one time. This is the best by far. We're developing a clientele. People who know about us have been calling today, asking if we have any specials. We never used to have anything like that."