Up to 40,000 people are expected to thread their way through Interstate 35 construction zones and downtown Waco for the three-day Silobration starting Thursday.
But organizers of the fifth-annual event at the Magnolia Market at the Silos say they are ready for record crowds.
They are closing their usual parking lots and steering visitors to free remote parking a mile away at McLane Stadium, where free shuttles will be waiting to take them to the festival.
"There's all sorts of free parking throughout downtown, but from Magnolia's standpoint, the only official event parking is at McLane," Magnolia spokesman John Marsicano said.
He acknowledged the challenge of I-35 reconstruction through Waco but said he does not expect it to dampen attendance.
"Everyone is obviously trying to navigate that, whether they're visitors or locals or local businesses, but our hope is that by encouraging people to park at McLane we'll be able to streamline everything and minimize disruptions," Marsicano said.
Anyone willing to look for parking downtown will find Webster Avenue between Fifth and Eighth streets closed for the festival, along with Sixth Street between Clay and Jackson avenues. In addition, Interstate 35 crossings at Fourth and Fifth streets and University Parks Drive are narrowed for construction, while one lane of the 17th Street bridge at Franklin Avenue remains closed after Monday's warehouse fire.
The festival, centered around the Silos at Sixth Street and Webster Avenue, is free except for a sold-out rooftop picnic and a Saturday evening concert by Johnnyswim and singer-songwriter Josh Garells.
The festival features food trucks, more than 40 artisan vendors, live music and a midway with a Ferris wheel, which is new this year. Those events are open 9 a.m. to 6 p.m. daily, with the concert following at 6:45 p.m. Saturday.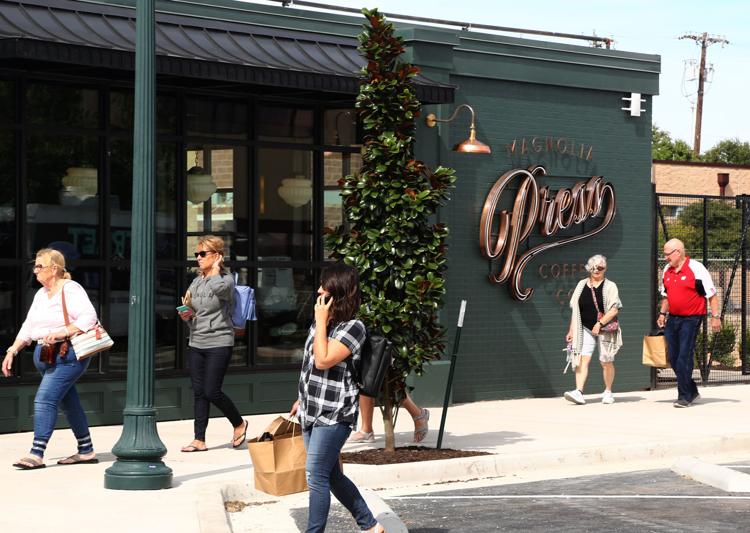 Also new to the mix this year is Magnolia Press, Chip and Joanna Gaines' coffee shop at Eighth Street and Webster Avenue, which was already doing a thriving business with its soft opening Wednesday. Marsicano said the new business will have its grand opening in the next couple of weeks.
As usual, Silobration has filled local hotels weeks in advance of the event, said Carla Pendergraft, director of marketing for the Waco Convention and Visitors Bureau.
Some two dozen other events are planned around downtown this weekend, piggybacking on the crowds that the Silobration brings, Pendergraft said.
"It's a big weekend for Waco," she said.
Close to the Silos, Live Oak Classical School is planning a market day on Saturday, while Nexus Esports and The Backyard are holding concerts. Across town, the Waco Mammoth National Monument is planning its Fall Fossil Day on Saturday.
Pendergraft said Magnolia has a good track record of pulling off big events smoothly. She said events of this size can bring parking or traffic inconveniences, but they are signs of a thriving city.
"Every town should be so lucky to have those problems," she said.