Change is coming quickly to the low-income neighborhood across Interstate 35 from Baylor University, and neighbors are looking on with mixed feelings.
Aging homes, vacant lots and an elementary school between downtown and Interstate 35 have quickly given way in the past two years to fast food and housing for Baylor students and young professionals.
Next up is an 11-acre tract along Interstate 35 from South Eighth to 11th streets. Downtown developers Shane and Cody Turner have spent several years assembling the tract from scores of commercial and residential properties, including some occupied homes.
The site wraps around Greater Ebenezer Baptist Church on Interstate 35.
Developers plan to soon build two fast-food restaurants and multistory student housing on the first block of that tract, between Eighth and Ninth Street, said Bland Cromwell, Coldwell Banker real estate broker for the deal. The block received commercial zoning last week from Waco City Council.
Cromwell said he is marketing the rest of the property for more housing, restaurants and hotels. The western edge of the property is across 11th Street from Kate Ross Homes, the public housing complex.
Cromwell said the Baylor-oriented development has finally jumped the interstate and is beginning to merge with the revitalization of downtown. As a result, land prices are starting to soar, he said.
"Redevelopment is the right word," he said. "It's a positive thing. I personally think you'll see a nice mix of retail and housing. It will be a nice connection between Baylor and downtown."
Mayor Malcolm Duncan Jr. said he voted this week for the rezoning because he agrees the area is ripe for quality redevelopment.
Already, the Turner brothers are well underway with the project to build more than 200 apartment units at Tinsley Place, located at South Eighth Street and Cleveland Avenue.
Across Eighth Street from there, work is ongoing to turn the former Waco Alternative School into loft apartments.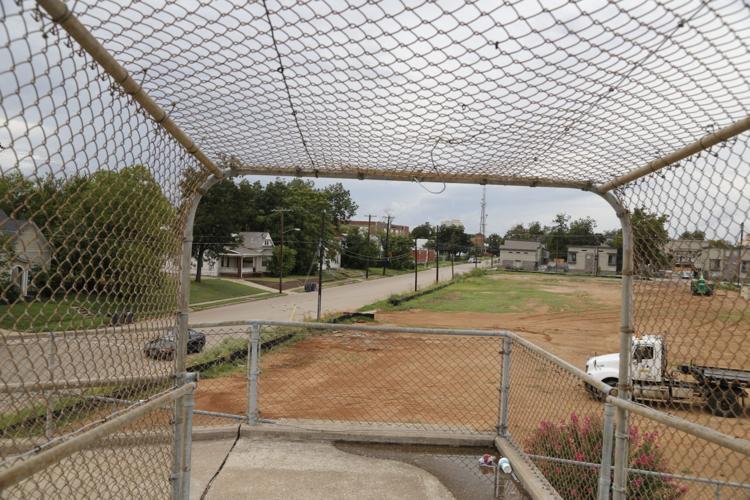 And a block away at Interstate 35, a Chick-fil-A has been built on the former Sul Ross Elementary School site, and another restaurant is planned next door.
The new area targeted for development between Interstate 35 and Cleveland Avenue has about 46 houses and buildings, though all but a handful are now vacant.
One of the last residents left on that side of Cleveland Avenue is Ora Lee Dean, 63.
She has lived in her house on South 10th Street for 34 years, though her title to it is unclear because it was owned by her former husband, who died without a will.
Dean said she hasn't been approached in recent years about selling the house, but she doesn't want to move.
"It's home," she said. "I love that house. When I was a little kid, I dreamed about a house with a picture window. When I first saw that, I knew that was the house for me."
Dean works part time down the street at Long John Silver's, and in the kitchen of the Gospel Cafe a block away, across Cleveland Avenue.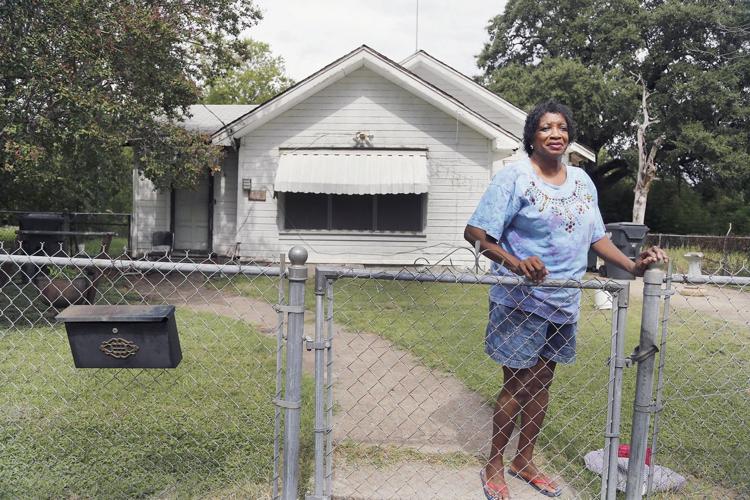 She said her block has become a lonelier place as it has emptied in the last year or so.
"It makes me sad, because I knew some of the families, and I think about those houses that are going to be bulldozed," she said. "I knew some of the little children, and they said, 'We're going to have to move.' "
The Gospel Cafe has been a social hub of the neighborhood since it opened in an old house in 1996, offering daily lunches to people for free, or for a modest donation.
The cafe is a ministry of CrossTies Ecumenical Church, which has been involved in the neighborhood for three decades and runs the Talitha Koum nursery and preschool center around the corner.
Sherry Castello, a church member who operates the Gospel Cafe kitchen, sees wholesale changes coming to the neighborhood that will uproot residents she has gotten to know well.
"I really have a sense that this is a neighborhood," she said. "That's one of the reasons we came here. But what it comes down to is realizing this: Waco is actively working to remedy poverty. We might begin by recognizing they're powerless and asking, 'Why must they be moved out?,' versus students who are going to be here for four years."
John Cowley, an attorney and CrossTies member also involved in the cafe, shared Castello's apprehension about the coming changes.
"When Ora is offered more money than she can refuse, we're right behind her," he said. "Eventually there will be no reason to stay."
Cowley said the Gospel Cafe turned down real estate agents' offers to buy some of its vacant lots on the south side of Cleveland Avenue.
"What I said to them is that we are part of the neighborhood, and we're not going to do anything to diminish the neighborhood," he said. "If the neighborhood is gone, then we'll move to another poverty neighborhood. Until then, we're not interested in adding to the progress."
Cowley said it's inevitable that the neighborhood is transitioning to cater to "people with more money," and that "poor people will go somewhere else."
"In the capitalist approach, it's logical and appropriate for this development to occur," he said. "I don't want to stop it as a general principle, but it does hurt that our community is diminishing and will eventually be gone."
Cowley said he would challenge the city to live up to its goals of helping the poor by creating more quality low-income housing and perhaps giving some kind of tax abatement to remaining residents in neighborhoods whose tax values could increase because of nearby development.
Some of the Gospel Cafe's regulars live at Kate Ross Homes across South 11th Street, which has housed low-income residents since the middle of the 20th century.
The nonprofit Waco Housing Authority operates the federally funded housing units. Gary Moore, the authority's executive director, said representatives from the development project approached him about a year ago, but they were looking for information on Kate Ross, not looking to buy it.
"They had looked at some statistics through the city, and we had some dialogue about compatibility," he said. "They saw the crime rate was not any higher than the general area."
He said he has no problems with the developers' plan, and he hopes to be "congenial neighbors."
Not all longtime residents are sorry to see development coming.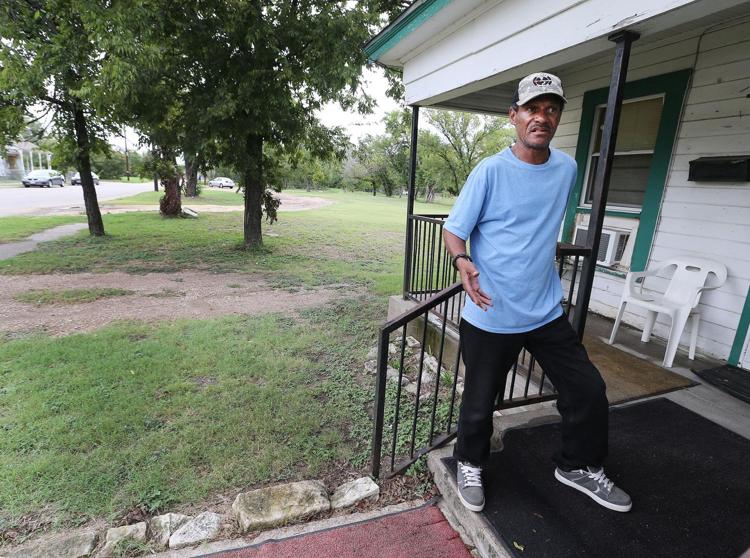 Eric Cook, 58, a disabled veteran, said real estate agents offered him $40,000 for the family home that he and his sister inherited in the 1000 block of Cleveland. He said he would like to sell the house and move to the country, but the price wasn't right.
"My parents worked hard for that, and we're not going to give it away," he said.
Cook grew up in the neighborhood and has spent almost his entire life there.
Cook recalls that in the 1960s, the neighborhood was well-kept and children were generally well-behaved. The area, which was predominantly black, had its share of poor folks in shotgun houses, but also doctors, teachers and nurses, he said.
"This neighborhood has fallen down considerably," he said. "These days you see drugs and people sleeping everywhere. There used to be pride here. People would keep their yard clean and paint their houses."
He said the neighborhood may be unrecognizable in a few years if development continues, but he said that's just progress.
"Development has to go on regardless of memories," he said.