Dillard's decision to take over the soon-vacant Sears space at Richland Mall, State Highway 6 at Waco Drive, had some people wondering why.
Keep in mind that Dillard's will leave a 100,000-square-foot space it leases to occupy a 157,000-square-foot space it owns. It ensures control.
Dillard's has anchored the mall since it was built in 1980 and opened its second location in the center in 1997, taking over the former Service Merchandise location, where it opened a men's store. About that time, rumor had it the now-defunct Foley's department store chain was eyeing the mall.
Some suggested Dillard's expansion was a preemptive strike.
The men's store, at 63,000 square feet, will remain open after Dillard's relocates its women's, children's and housewares merchandise to the old Sears. Dillard's now owns almost a third of the retail space in the mall.
Clout, anyone? When Dillard's talks, one would assume mall management and ownership of the balance would listen. Think the retailer will have input on who fills the 100,000-square-foot space it is leaving?
Meanwhile, Dick's Sporting Goods, a giant in the industry, just celebrated its first holiday season at Richland Mall. Its lease requires annual payments of $270,000 in years one through five, increasing to $360,000 annually if it exercises options later in the agreement. Sources have wondered if Dick's, no doubt knowing of Sears' financial turmoil, sought to protect itself in its dealings with mall owners CBL Properties by securing an out should Sears Holdings opt to pack up and leave the mall, which it is now doing.
"There are no plans for Dick's Sporting Goods to leave Richland Mall," CBL spokeswoman Stacey Keating said in an email response to a question about that scenario.
Gas prices
Gas prices have jumped 16 cents per gallon the past week in Greater Waco, according to gasbuddy.com. Statewide, they increased 14 cents during the week that ended Thursday, the AAA Texas auto club reported.
That is the largest weekly jump in Texas since August 2017, when "the average increased by 23 cents, week to week, after Hurricane Harvey made landfall," according to the AAA report.
"Inventories are likely to continue to tighten and keep gas prices higher through the end of the month," AAA spokesperson Daniel Armbruster wrote in the report.
Regular refinery operation schedules are contributing the the higher prices, said economist Karr Ingham, who prepares the monthly Texas Petro Index for the Texas Alliance of Energy Producers.
"We are just now entering into that spring season where refineries engage in planned shutdowns and outages for maintenance, the shift from summer to winter blends and so on," Ingham said by email.
There have also been unplanned refinery outages outside Texas, he said.
"These tend to broadly affect wholesale gasoline prices," he said.
Texas overall benefits economically from spikes in oil prices, Ingham said.
"Texas remains a state in which positive economic effects of higher prices for crude oil outweigh the negative effects of higher gasoline prices and the resulting impacts to consumer and business spending," he said.
Some might say that does not ease the pain at the pump.
Food and drink
Proof that kolaches in West have a statewide audience, the Fort Worth Star-Telegram newspaper reported that Gerik's Ole' Czech Bakery has reopened in the Pizza House restaurant next door, "leaving 40 years of morning coffee-and-kolache gatherings in what used to be a smokehouse and then Nors Bakery." In its coverage of the "pastry panic," the Telegram said longtime patrons wondered if the legendary establishment had closed. Turns out the Gerik's lease expired, prompting a weeklong closing. The paper described Gerik's as "the insiders' kolache stop."
Grocery giant H-E-B again is calling for entries in its Primo Picks Quest for Texas Best, a competition for Texas-made food and beverages that could result in products being placed on H-E-B shelves and entrants winning prize money. Submissions will be accepted Wednesday through April 5. Since 2014, H-E-B has reviewed more than 2,000 samples, deemed more than 400 products worthy of shelf placement and awarded almost $400,000 in prize money, according to a press release from the $26 billion-a-year chain. For more details, visit heb.com/quest.
A permit has been issued for the opening of an Andy's Frozen Custard at 900 South Eighth St. The work is valued at $1 million.
Magnolia Table, Chip and Joanna Gaines' restaurant on Waco's traffic circle, celebrated its first anniversary on Saturday by serving free biscuits as long as supplies lasted. The year saw Magnolia Table serve 350,000 guests, moving more than 100,000 biscuits, 32,000 avocados and 250,000 eggs, according to information provided by spokesman John Marsicano.
Waco-based Balcones Distilling has launched its Texas Pot Still Bourbon, according to a press release. It is aged 24 months, bottled at 92 proof and features roasted blue corn, Texas wheat, Texas rye and malted barley, according to the company. It is available for $29.99, first in Texas, Florida and California.
Toyota rankings
It did not take long for local Toyota dealer Amy Hunter-Roberts, president of Jeff Hunter Toyota, to spread the news about Consumer Reports' latest ranking of vehicle reliability.
Five Toyota models made the Top 10, including Toyota Prius c, 2nd, Toyota Prius Prime, 3rd, Toyota Corolla, 5th, Toyota Prius, 7th, and Toyota Highlander SUV, 10th, according to Consumer Reports.
"We are delighted that the Toyota brand continues to lead the automotive world in popularity and reliability," Hunter-Roberts wrote in a release.
Consumer Reports received input from more than 500,000 vehicle owners, who completed surveys on everything from engine and brake systems to interior quality and infotainment, according to the release.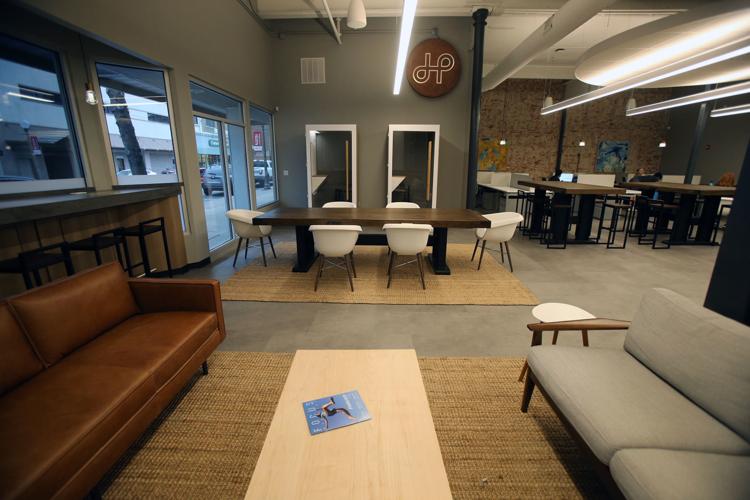 L.T. at Hustle opening
Former Waco resident, University High School graduate and NFL star running back LaDainian Tomlinson will attend the Hustle coworking grand opening and ribbon-cutting scheduled for 5 p.m. Friday, according to a press release.
The venue is at 605 Austin Ave., where space, resources and mentoring is provided for a fee to fledgling business owners.
Refreshments will be served from 5 to 8 p.m.