The Mars Wrigley plant in Waco hit the sweet spot last week, making national headlines for its involvement in producing a novelty limited-edition Snickers bar with pecans instead of peanuts.
Now comes the hard part of getting your hands on a Snickers Pecan bar. Mars made the product available online, and the stock sold out in a matter of days. The price was $30 for a box of 15 full-size bars.
Snickerspecan.com even featured a ticker showing how many boxes were left. The tally struck zero one day last week. Whether their popularity will prompt Mars to make the bars available in stores remains to be seen. The local plant and Mars spokespeople did not return several calls.
The Snickers Instagram posts outlines a national nut search, with pitches for cashews from Florida, pistachios from California and macadamia nuts from Hawaii. Apparently local fans went nuts, weighed in on the issue, and Mars chose to fill a few of its classic Snickers bars with pecans.
"It turned out that fans from Texas and across the South are nuts about pecans and wanted to taste America's native nut in our iconic candy bar," Snickers brand director Josh Olken is quoted as saying in a story from CBS Dallas-Fort Worth. It notes the bars were made in Waco.
"Many of our famous Snickers bars are produced in Texas, which also happens to be where some of the best pecans come from," Snickerspecan.com states. "Introducing our all new — Texas Proud — Snickers Pecan bars. Inspired by our Snickers fans and the passionate associates in Waco, Texas."
Waco's Mars confectionary site is the dominant Snickers plant in the United States. It also produces Skittles and Starburst products, employs about 600 and last year announced a $30 million 65,000-square-foot expansion.
Supermercados Teloloapan
A new Mexican grocery store, Supermercados Teloloapan, has opened in the 800 block of North Valley Mills Drive, between Jesse Britt's Automotive and National Tire & Battery. It was hopping during a stop Thursday afternoon, with a packed parking lot and a steady stream of customers.
It stocks fresh produce, spices, cereals, dairy products, tortillas and beverages, and advertises that it carries products made in the United States, Mexico, Central America and South America. Tucked away in a corner is a taqueria selling freshly prepared tacos, while a panaderia near the main entrance offers a large variety of baked goods that customers may choose and bag themselves. The meat market also carries specialty cuts.
Supermercados Teloloapan, whose logo is a smiling steer dressed to grill, has 11 locations in Houston, two in Fort Worth and now one in Waco.
Elm building
The plot thickens regarding the 13,000-square-foot Train Waco fitness club on Elm Avenue, whose owners have announced they will relocate to larger space in the QTI Promotions & Apparel building at 300 S. Valley Mills Drive.
Always looking for property to continue the development momentum in East Waco, and along Elm Avenue, City Center Waco placed the structure under contract for a purchase and began scouting possible uses.
But City Center has decided not to pursue a purchase at this time and has assigned its contract to another interested party, Executive Director Megan Henderson said Friday.
"We are unlikely to be the purchasers, in the final analysis," Henderson said. "We are not able to announce anything, but I feel we are getting close. An entirely different entity is involved, and they will decide when to tell that story."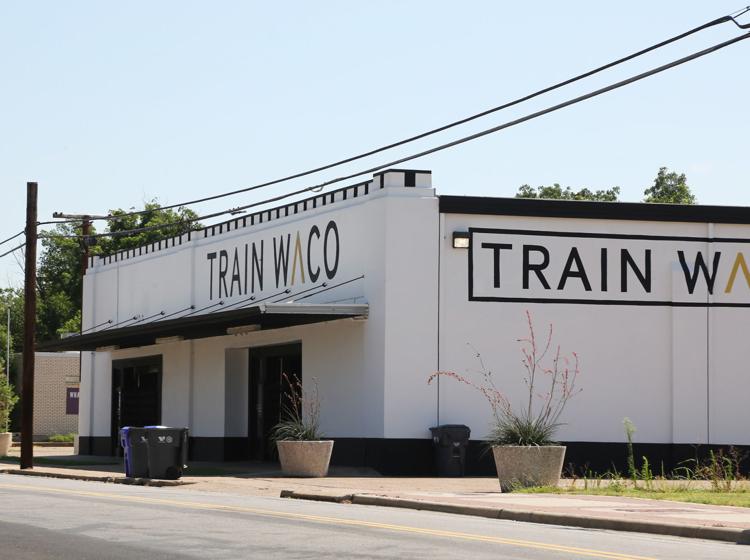 Henderson said she is excited about the potential user and believes East Waco residents will welcome the news. She said community leaders have let it be known East Waco needs "some kind of financial institution, possibly a credit union," and also favor a laundromat, grocery store and pharmacy.
"Part of our calculation has always been that we would interfere with the real estate market only to effect an outcome that is desirable, practical and unlikely to be delivered by the market itself," Henderson said of City Center Waco's decision to back away from the purchase.
Local real estate agent Raynor Campbell, with Reid Peevey Real Estate Co., is listing the building and confirmed the contract reassignment. He also said he could not revel the prospect because the deal has not closed but said he thinks East Waco will be well served.
Guess open Sundays
Business is blowing and going at the new Guess Family Barbecue restaurant at 2803 Franklin Ave., in the former Michna's building, enough that it has decided to open on Sundays. Service will run from 11 a.m. to 4 p.m., ending early if the barbecue does not last that long, according to David Schleicher.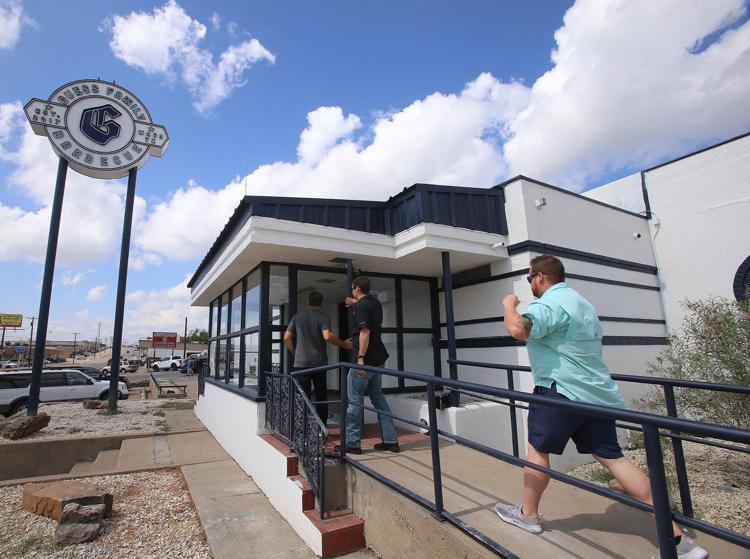 Schleicher is an attorney with offices in Waco, Washington, D.C., Houston and Seattle, and is on the Tribune-Herald's Board of Contributors, writing guest columns that frequently appear on the opinion page.
Schleicher said in an email message he owns a 3% non-voting share in the business in addition to serving as legal counsel.
"I thought the figure was a good balance between an extra incentive to be invested in their success and not having a big enough interest that anyone could ever question whether it was a conflict to have serve as both lawyer and an owner," Schleicher said.
In the short term, his standing "means I get free jalapeños with my orders," he said.
Mr., Ms. Longevity
Mr. Electric recently honored Waco franchisees Mike and Donna Muhlman for their 25 years in business here.
The Muhlmans were the area's original Mr. Electric franchisees, "and were nationally recognized for not only their location's successes, but the rarity it is for any franchise company to have its original franchisees still in business 25 years after opening," according to a press release from Waco-based Neighborly, formerly The Dwyer Group, which is the parent company of Mr. Electric and several other home-related franchising brands.
Established in 1994, Mr. Electric franchisees provide electrical services to residential and commercial customers from 192 locations worldwide.
Building permits
Building permits for several large projects were issued last week, including a $6 million permit for a Cambria-branded hotel and a $5 million permit for an Even-branded hotel. Both will be four stories and placed at 110 S. Martin Luther King Jr. Boulevard, near Elm Avenue and Bridge Street. Those estimated costs, which appear on permit information provided by the local office of Associated General Contractors of America, would apply only to basic construction.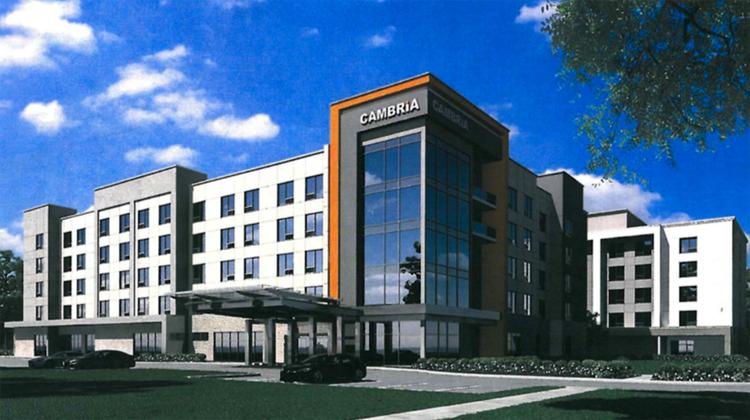 Lifecare Properties received a permit to build a "personal care home with an Alzheimer's unit" at 5901 Crosslake Parkway, near Baylor Scott & White Hillcrest Medical Center, with an estimated cost of $13.5 million.