Marstaller Motors sold its last Lincoln automobile in March, to a longtime customer. The 70-year-old dealership that Charlie Marstaller opened in South Waco before there was a Valley Mills Drive closes for good this month.
General manager Mac Hughes, Marstaller's son-in-law and a dealership fixture for decades, confirmed Tuesday that Lincoln Motor Co. has withdrawn its affiliation with Marstaller Motors. The family will lease the building and grounds to Vamos Auto, which operates used-car venues in Dallas, Greenville, Terrell and Cedar Creek, according to its website.
Crews dispatched by Vamos Auto are repainting and remodeling the Marstaller Motors complex at 1601 S. Valley Mills Drive, a commercial corner that has peacefully co-existed with a nearby residential neighborhood. Marstaller gradually acquired property to meet demand for Lincoln vehicles and later its Mercury, Jeep, Fiat and Renault lines, Hughes said.
Finally, the dealership's branding shrunk to include only new Lincoln products and used cars. Now, with Lincoln bidding adieu and agreeing to buy back dealership rights, Marstaller Motors will cease to exist, Hughes said.
The family, including daughters Pam Marstaller Hughes and Pat Marstaller Hanna, will retain ownership of the property, though Hughes said the lease agreement with Vamos Auto includes an option to buy.
"They plan to use the entire building," said Hughes.
"We hope to be up and running Aug. 1, if not sooner," said Ivan Ordaz, chief compliance officer for Vamos Auto, speaking by phone.
He said the 4-year-old company now is concentrated in the Dallas-Fort Worth area but envisions a move southward to Austin and San Antonio. It views Waco as an attractive midway point in their journey.
He said the company secures its vehicles at Dallas-area auto auctions. It provides in-house financing to better serve prospects with credit difficulties. And it will have a service department offering free oil changes.
"We deal in every make and model with the exception of Mercedes-Benz and BMW, as we focus on affordability," said Ordaz.
He said the dealership likely will employ at least 20 people.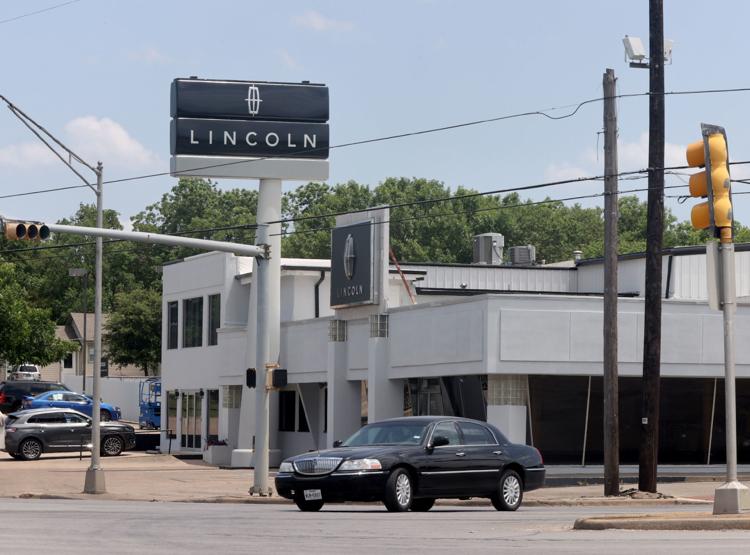 Hughes said Marstaller and Lincoln have been linked since the late 1950s, which made untying the knot a difficult proposition.
Hudson horsepower
Marstaller first made waves locally selling Hudson-branded vehicles.
Charlie Marstaller and his wife, Gertrude, launched what would become Marstaller Motors with a loan from Citizens National Bank. His reputation for knowing his way around a wrench preceded him. He became adept at repairing Model T's, opened White City Garage on Circle Road, then accepted an offer from Hudson Motor Car Co. to become Waco's first dealer.
The relationship with Lincoln was icing on the cake.
But, alas, it is coming to an end, Hughes said.
"Lincoln's idea is new facilities and new locations, but the family didn't want to be buying property, sinking money into the ground," Hughes said.
He said it is his understanding Lincoln will not have a Waco presence.
The nearest Lincoln dealership to Waco is in Temple.
Lincoln is the luxury division of the Ford Motor Co., so Ford dealerships can perform warranty work on Lincoln vehicles, Hughes said.
"We've delivered a lot of new Lincolns, thousands," said Hughes. "Our heyday probably was in the late 1970s and early 1980s. There once was loyalty to the brand, but that went away with younger buyers. We had a great used-car run from the '90s to early teens, but that began to taper off."
Marstaller had customers from all over Central Texas, Hughes said. The dealership once even picked up a stray from Montana.
Hughes said the Lincoln Town Car captured the public's fancy like few other models sold at Marstaller Motors or other Lincoln dealerships.
"Adults wanted the Lincoln Town Car. It was the big thing. I don't know that you had to be wealthy to drive one, with the financing that was available," said Hughes, speaking like a true salesman, which he was for years.
Indeed, the Lincoln Continental Town Car was the longest sedan Ford Motor Co. produced worldwide between 1983 and 2011, when it was discontinued, and the longest car mass-produced by anyone in North America from 1997 to 2011, according to online information about the model.
It competed in the marketplace with the Cadillac Fleetwood Brougham.
Marstaller Motors for a short time sold pickups, as did other Lincoln retailers. But the Lincoln Mark LT luxury truck ran afoul of Ford Motor Co.
"Ford did not want Lincoln to have trucks," said Hughes. Since it came to own Lincoln Motor Co., Ford had its way.
Consumer demand for vehicles "changes with the wind," Hughes said.
The Lincoln Navigator SVU has a loyal following.
But Lincoln's future, he said, probably lies in fuel efficiency, reducing dependence upon fossil fuels and demand for electric cars.