The grand opening of the downtown Magnolia Market is nearly two months away, but fans of the growing home décor empire already are flocking to the construction site at 601 Webster Ave., peeking into doors and snapping smartphone pictures.
And even as crews hurry to finish the transformation of a century-old cotton oil mill to a shopping mecca, plans for it are changing and becoming more ambitious.
Magnolia Homes owners Chip and Joanna Gaines, stars of "Fixer Upper" on HGTV, are planning to use the renovated space to showcase a new furniture line, called Magnolia Home by Joanna Gaines. That is in addition to hundreds of other décor items for sale in a 13,000-square-foot indoor space, which will be surrounded by an outdoor space featuring food trucks, picnic areas and a stage.
An Oct. 30 grand opening celebration and Johnnyswim concert quickly sold out 2,000 tickets priced at $40, prompting Magnolia to schedule a second night Oct. 31.
But the store itself likely will open in mid-October, and Magnolia officials are expecting huge crowds.
Already, Magnolia has worked with local downtown and transit officials to expand a downtown shuttle service to help accommodate traffic and parking needs on Saturdays, which are expected to draw at least 5,000 shoppers.
During a breather from filming the third season of "Fixer Upper" on Monday in front of the site's 120-foot cotton silos, Chip Gaines said both the market and show have grown beyond his imagination.
"This was bigger and hairier than we expected, this silo project," he said, glancing at the construction crews. "And the actual TV project — I joke with my buddies in town, 'I thought this was a get-rich-quick scheme, but it's turned out to be a really hard full-time job.' "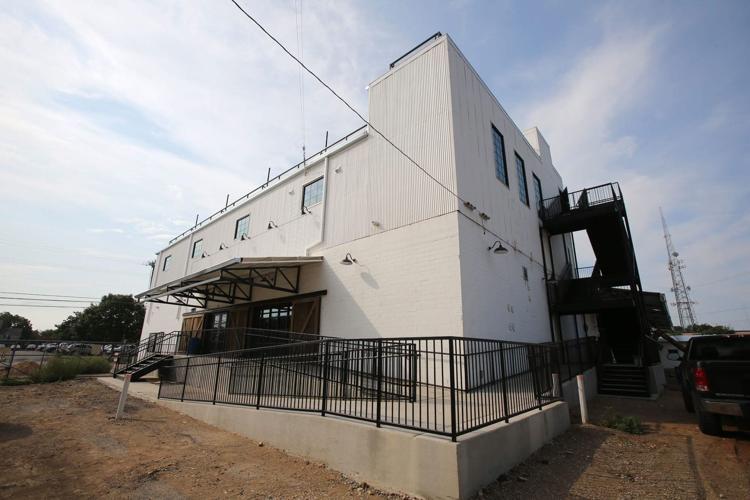 The show has brought a tidal wave of attention to Waco and caused fans to trek from around the country to the tiny Magnolia Market shop on Bosque Boulevard.
"We get about 1,000 a day on weekdays and several thousand on weekends," said Sean Paben, who manages the store and the silo construction project.
"Anything we've tried to project always turns out to be too conservative. So I'd say, getting 5,000 people (to the downtown market) on a Saturday would seem reasonable. . . . We love the idea of customers coming here from out of town, and not just visiting us but visiting all our downtown neighbors."
Magnolia spokesman Brock Murphy said the company's e-commerce site has 130,000 registered users, and its newsletter goes out to half a million people. Joanna Gaines' Instagram account just hit 700,000 followers, he said.
"She's very talented," Murphy said. "People around the country see it, not just people who watch the show but in the design world. We're really starting to catch people who don't watch the show but know she's a designer."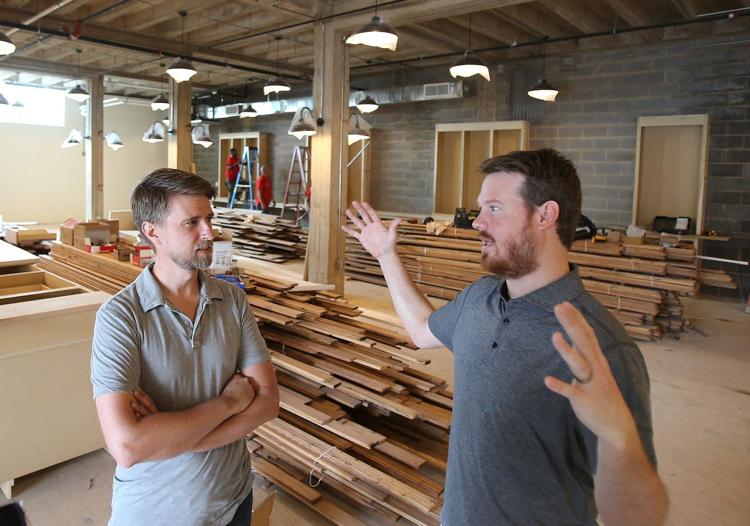 Joanna Gaines' new furniture line, manufactured by Standard Furniture of Birmingham, Ala., will have more than 100 items for dining rooms, living rooms, bathrooms and bedrooms, and will be marketed to retailers around the country, Paben said.
In addition to her furniture, the store will contain hundreds of other items from local artisans and from around the world in an atmosphere that Paben describes as homey and "industrial" at the same time.
The main retail store, featuring exposed concrete beams and recycled pine floors, leads into a cavernous "grain barn" space that will showcase furniture and host large events.
The 2.6-acre site has only a few parking spots, but Magnolia officials are working to accommodate customers through agreements with neighboring property owners and through a partnership on the downtown shuttle operated by Waco Transit.
The downtown Dash shuttle last week expanded its route and operating dates in an effort to serve more residential complexes and downtown attractions, including Magnolia Market, which is contributing to the operation.
The market project already has encouraged spinoff business on the south side of downtown. Tiffany Fatheree and her family recently bought the old Percy Medicine building at South Eighth Street and Webster Avenue and plan in October to open a boutique called "The Findery."
She said Magnolia inspired her to start a retail business, and she has told Joanna Gaines that she hopes the businesses will complement each other.
"I think it will be huge," she said of Magnolia Market. "Hopefully, Waco will become a destination place for shopping. It's going to have a huge influence on downtown."