Magnolia Market at the Silos will reopen to the public on June 1, bringing back some, but not all, of the tourists Waco's tourism industry has come to expect in summer.
The lawn, food trucks and garden center will remain closed off to guests until further notice. Magnolia Market and other buildings will be limited to half their capacity, workers will wear masks and gloves, and guests can use no-contact payment at every register. New hours are 10 a.m. until 5 p.m. Monday through Saturday.
"A number of safety precautions will also be implemented outside of all entities, all of which will be strictly enforced by designated team members at all times," Magnolia spokesman John Marsicano said. "The sole intent of these precautions (single entry points, one-way flow, outdoor floor markers, removed outdoor seating, etc.) is to help ensure guests refrain from inadvertently gathering in small groups."
The Waco-McLennan County Health District reported one new COVID-19 case on Wednesday, bringing the total number of people infected in the county to 113. Fourteen cases are active, 95 people have recovered and there have been four deaths.
Magnolia Market shut down March 17 as the city of Waco declared an emergency and began closing all non-essential businesses in the city, starting with restaurant dining rooms on March 18, to slow the spread of the novel coronavirus, which has led to the COVID-19 outbreak. Since then, Waco's top tourist attraction has remain closed, even as construction to expand it has moved forward.
Carla Pendergraft, marketing director for the Waco Convention and Visitors Bureau, said she anticipates Magnolia fans will return, but it's not easy to predict when.
"I can't imagine it would immediately be like it was when it turned off, I don't think it's going to be like turning on a faucet," Pendergraft said. The Silos drew up to 25,000 visitors per week during 2019, according to CVB figures.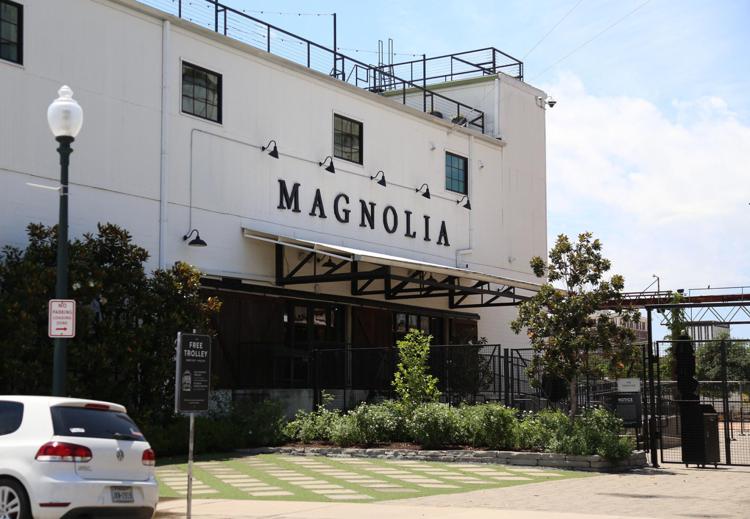 Magnolia announced reopening plans in an online post Wednesday. Pendergraft said she's been watching social media since then, trying to gauge the hype among fans. Replies to Magnolia's social media accounts reveal that some people have been traveling to the complex and taking photos outside of its closed gates.
"We're watching social media and seeing a lot of people replying to those [Magnolia] posts and stating an intention to travel to Waco in June, July and further on, for anniversaries and special events," Pendergraft said.
Pendergraft said the new limits on capacity could have a spillover effect, sending more people to other attractions and nearby businesses.
"Our hope is that people will come see the rest of Waco," Pendergraft said. "If it's crowded there, that they'll come see the Dr Pepper Museum, walk around downtown, go to East Waco and see the new Doris Miller Memorial, all of those things. We fervently want them to come look at the rest of Waco."
Pendergraft said it's difficult to predict how many tourists will visit Waco this summer, even with the boost from the Silos, saying if there is another nationwide spike in COVID-19 cases, people's travel plans might get scuttled again. If there isn't, a trip still takes time, planning and money.
"What we're talking about in the tourism industry is that there's going to be more day trips, people from the DFW area, Austin and San Antonio," Pendergraft said. "And we do expect people from those areas to be more likely to travel to this area."
Pendergraft said travel recovery has lagged behind other sectors of the economy, and hotels have not yet seen increased demand for rooms in response to Magnolia's announcement.
"Everyone has their own comfort level and reasons for why they want to travel or not want to travel, but we do believe there is a lot of pent-up demand to come back to Waco," Pendergraft said. "We're seeing it online."
She said Waco hotels had a record-breaking February and generated 3% more in taxes than they had in February 2019. By March, hotel tax revenue dropped by 55% compared to March 2019.
"It was hard to see it all decline so much, but that's just how it is," Pendergraft said.
Pendergraft said it will be some time before hotels recover, especially because the Waco Convention Center still has not reopened.
"Until that happens, we're not going to see it come back in full force, until travel is safer again and some of this settles down," Pendergraft said.
---
Photo gallery: Waco reopens for business on May 1