Exotic dancers and women caught in the web of sex trafficking are turning their lives around and hoping to turn a profit with help from Jesus Said Love. The nonprofit ministry's headquarters at 15th Street and Columbus Avenue is becoming a business incubator of sorts with clients opening restaurants, juice bars and traveling art studios.
The recent Waco Restaurant Week proved a coming-out opportunity for some, a way to introduce new concepts before opening in the Union Hall food-and-drink venue at Eighth Street and Franklin Avenue.
Among those joining the cause was Shamica Evans, a budding restaurateur who serves mouth-watering chicken-and-waffle dishes under the Waffle Chic banner. She makes liberal use of recipes perfected by her mother and grandmother. Her teenage daughter and son will help run the venture that now opens only on Fridays and Saturdays at 15th Street and Columbus Avenue.
Her menu includes pumpkin spice, hot honey, nutty banana and fruit medley waffles served with fried chicken, with most dishes priced between $7 and $9. Drink options include "Old-Fashioned Kool-Aid" and bottled water.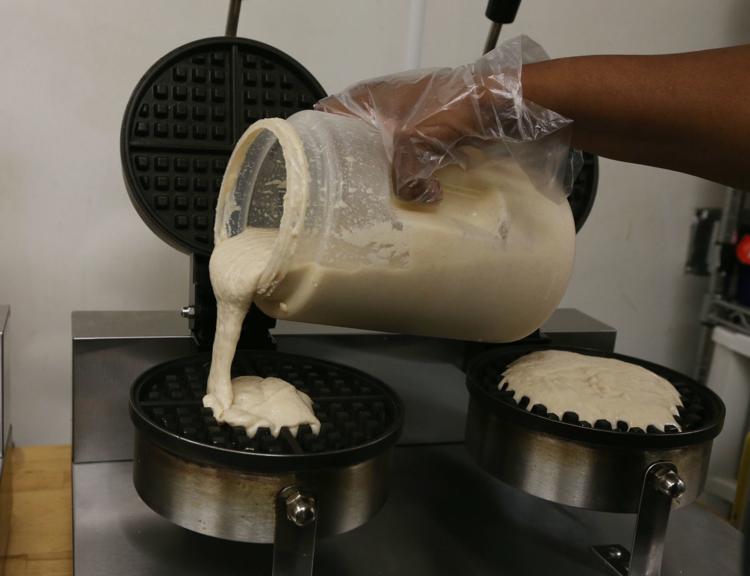 Evans said she has received much good advice and exposure from Jesus Said Love, Start Up Waco, the Cen-Tex African American Chamber of Commerce and the Cen-Tex Hispanic Chamber of Commerce. Jesus Said Love co-founder Emily Mills said Waffle Chic is in the "beta phase" of testing, meaning if the concept goes over well, Evans could qualify for a microloan.
Summer Shine, a former crack addict who considers Mills her mentor, has followed her successful Luna Juice Bar with a concept called Unshakeable Milkshakes. She introduced her creations during a "Spooky Friday" popup event Sept. 13, selling a candy-and-cookie festooned shakes for $10. She joined other participants in donating a tenth of her take to Caritas of Waco.
Those preparing the shakes at Lovely Enterprises, the business side of the 4,400-square-foot Jesus Said Love headquarters, were women recovering from addiction and alcoholism, according to the Waco Restaurant Week website. Shine, 40, said in an interview she has dabbled in the restaurant industry much of her life, even dreamed of someday owning her own place, but saw those aspirations dashed by her battle with substance abuse.
She got a glimpse of her potential when she met Mills in 2009. She began to experience friendship, love and the power of prayer. On the more practical side, she gained access to business expertise, working capital and food preparation space "in an incubator-type situation."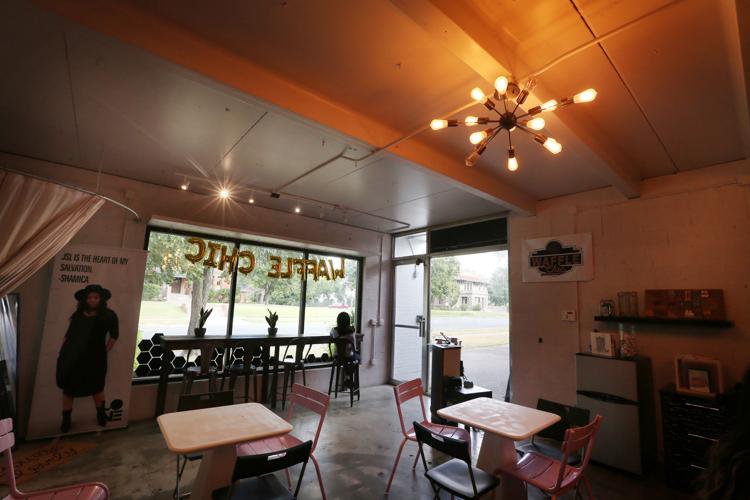 She now employs 10 and operates Luna Juice locations at Magnolia Market at the Silos, Sixth Street and Webster Avenue, from a storefront at 1516 Austin Ave., and at the Waco Downtown Farmers Market on Saturdays across Washington Avenue from the McLennan County Courthouse downtown. She said she Luna Juice and Unshakeable Milkshakes both will have a presence in Union Hall.
"We hope to get open by Halloween," Shine said.
Mills said Shine "started out as a volunteer, had a relapse and became a client of ours. Now she's a firecracker of a business partner."
The building at 15th Street and Columbus Avenue accommodates two distinct areas. One, with secured entrances and private meeting space, is where women "who fell into the traps of the sex industry" receive counseling, job training and life coaching, Mills said. The goal is to stack the odds against a return to that lifestyle while also preparing the women to find and keep jobs paying a livable wage.
The ministry, which is not federally funded, receives referrals not only from Central Texas but from Houston and Dallas and as far away as Oklahoma City. Sometimes the women start their search for help at the Family Abuse Center or Compassion Ministries.
Mills founded Jesus Said Love 15 years ago with her husband, Brett Mills, both Baylor University graduates. They met at the Common Grounds coffee shop and discovered each other's love for the performing arts, singing and songwriting. They also had a passion to minister to those wanting to escape the commercial sex trade.
They and others visited strip clubs around the state, created chapters at Texas A&M University, Baylor University and the University of Mary Hardin-Baylor in Belton, which is closer to the abundance of strip clubs in Killeen.
"Drugs are very much involved, though it's hard to substantiate which came first, the stripping or the substance abuse," Mills said. "Most women start at age 14. They were groomed or sexually abused as a child. Poverty is a driver. They need to provide for a poor family, and the demand is there to sell their bodies. The younger they are, the higher the price."
Most women turning to Jesus Said Love "want jobs, want to keep jobs and would like to start their own business," Mills said.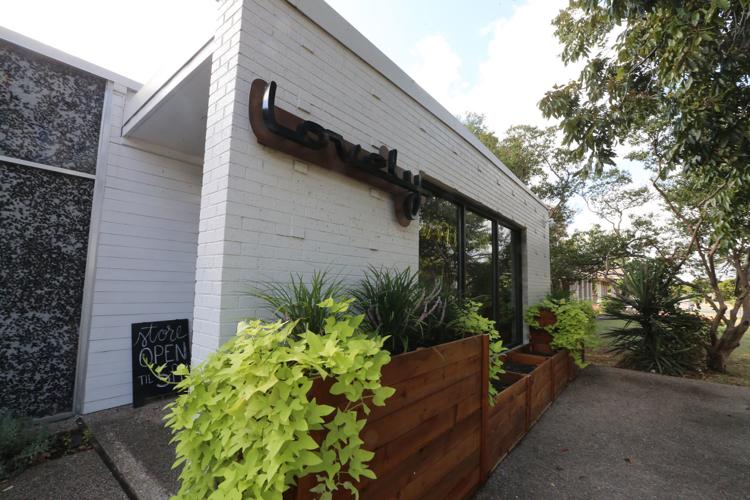 Stefanie Erwin, who grew up in Marlin, is a Jesus Said Love success story.
One semester short of earning a business marketing degree at Texas A&M University, her world hit the skids. Her boyfriend began to behave erratically and later was diagnosed with schizophrenia. She responded to a family health emergency by donating a kidney to an aunt she was particularly close to. She juggled jobs at JC Penney and Texas Roadhouse, worked Sundays in a church day care center, and she became a mother. Now 33, she has children ages 10, 9, 4 and 3, all girls except the youngest.
Seven years ago, struggling to make ends meet, she was socializing with friends who said she could make good money as an exotic dancer. That suggestion lit a fuse in Erwin, who began performing in clubs around the state.
She generally avoided local clubs, not wanting to be seen by friends. She could easily make $800 on a good night, but chose to perform only twice a week so she could spend as much time as possible with her kids, she said.
"Most of the girls, even the most promiscuous, hate being there," Erwin said. "They are not comfortable. You have to force yourself to work there. I was lucky not to fall into drugs or prostitution, though a lot of friends did."
It was in this environment that Erwin met Mills. She and others in the ministry were relentless in sharing "the selfless love of Jesus," not by throwing the gospel in her face but by building trust, Erwin said. They brought hot cups of coffee, gift cards and flip-flops, little gifts that meant a lot.
"They didn't try to force me out of the business," Erwin said. "They let me be myself. But they let me know they were there with me when I was ready."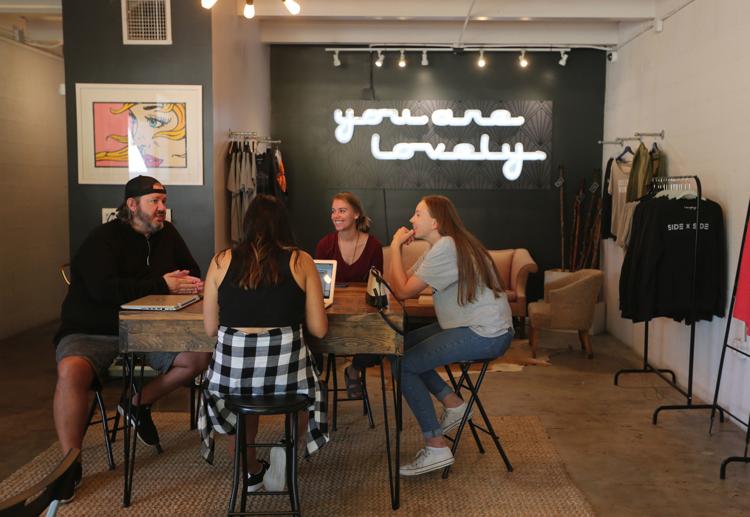 Erwin has left the world of stripping, with help from Jesus Said Love. The ministry covered tuition for an accounting class she took over the summer, and provided clothes, but finances remain tight. She attends Texas A&M, commuting daily from the Waco area, where she lives with her aunt. Gas and on-campus parking passes put quite a dent in her budget.
She has started a business, Heart Pours Truly, a mobile art studio at which hosts and their guests paint customized pieces. It hardly pays the bills, but it represents a start, Erwin said. She hopes to someday own a place of her own, one "with separate bedrooms for each of my four children."
Mills said Jesus Said Love can provide a limited number of microloans valued at $5,000 to $10,000, with backing from Extraco Banks and TFNB Your Bank for Life.
Not all occupants of the eclectic Lovely Enterprises complex necessarily have been exposed to trafficking.
Waco's "praying man," Virgil Bell, who appears frequently around town with arms raised and staff in hand, sells staffs he carves from pecan, cedar and driftwood. They are priced at $22 to $42, and Lovely gets a percentage, Mills said.