The Rubik's Cube that is the $341 million widening of Interstate 35 through Waco is creating strange bedfellows among the restaurants hugging the downtown stretch of the southbound frontage road.
They muddled through together during a water main break this past weekend, and they are bracing for hardship as early as Tuesday as crews prepare to fully close the frontage road from Ninth Street to 12th Street for drainage and utility work. During the five days of work, 10th and 11th streets will remain closed at the frontage road, which will be accessible to local traffic at 12th Street, according to the Texas Department of Transportation.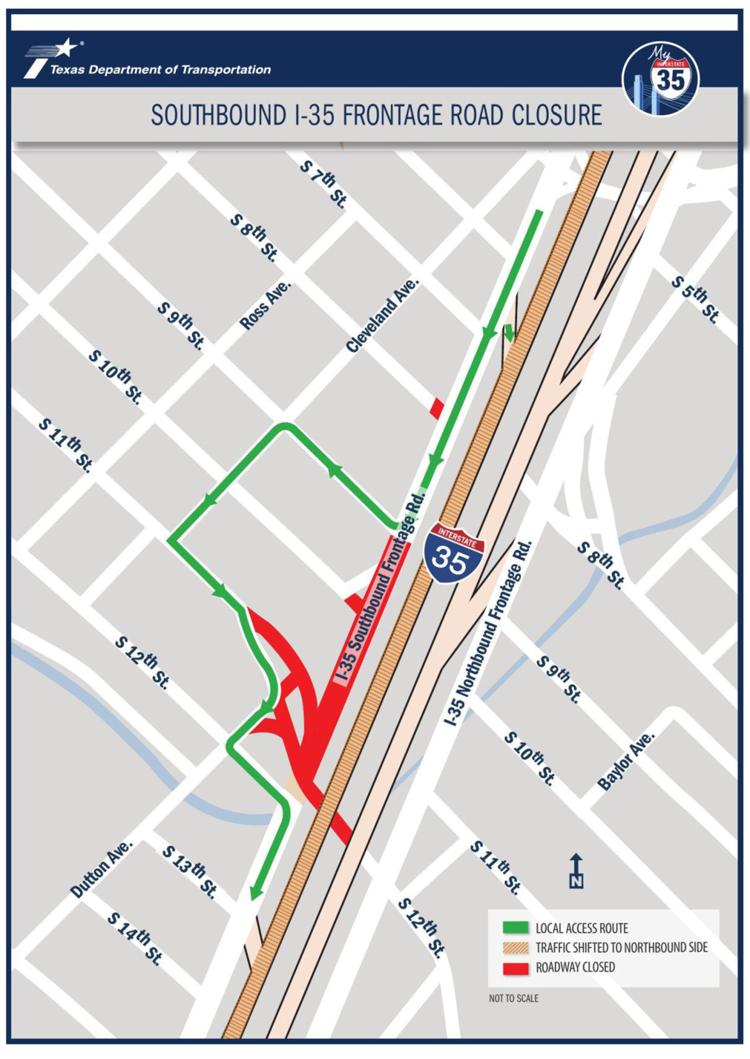 Further north on I-35, crews are also shifting northbound mainlane traffic to the southbound side of the interstate from North Loop 340 to Behrens Circle, which will remain in effect for about two months. The entire widening and improvement project between North Loop 340 in Bellmead and South 12th Street will last into late 2022 or early 2023.
For now, the restaurants are showing solidarity through their trial.
Ariel Gartner, a shift supervisor at Freddy's Frozen Custard and Steakburgers, near Eighth Street and I-35, said there have been times when detours and roadblocks have forced those determined customers bound for Freddy's to drive through the parking lot of Raising Cane's Chicken Fingers next door.
Then there is the new arrival in the neighborhood, Andy's Frozen Custard, at Eighth Street and Cleveland Avenue, a triple-dip cone's throw from Freddy's. Needless to say the two may become rivals, though Andy's menu features only custard and desserts, while Freddy's also offers burgers and sides.
"A family came through the drive-thru the other day, and everyone in the car had an Andy's Frozen Custard cup except the driver, the dad, who said he wanted some of our fries and our 'concrete' sundae," said Gartner. "I said, 'You are the man, taking one for the team.' The work is affecting our business a little bit, but I think we offer the hospitality and the crew members to make this an attractive spot, a fun environment where you can sit down in the cool of the air conditioning, relax and enjoy some cold custard."
Gartner said the changed traffic pattern is affecting business patterns.
"We used to have a rush at lunch and another for dinner, but now business is spread out throughout the day because customers have so much trouble getting to us," Gartner said. "Most don't have an issue with us, especially the Baylor students, who really don't mind waiting. We have loyal guests, and they say we're worth the wait. We thank them for their patience, for coming out, and some say, 'What are they doing to you?' and 'How are you dealing with all this craziness? How are you holding up.'"
TxDOT spokesman Ken Roberts said the department tries to visit each restaurant individually, going door-to-door, to deliver updates.
"We believe they will be very happy when this is all done and business returns. It's always messy but necessary at the same time," said Roberts.
He confirmed that a construction crew punctured a waterline on Saturday. The break, said Roberts, did not create a problem at nearby McLane Stadium, where Baylor hosted the Iowa State Cyclones. He said TxDOT, crews with Houston-based Webber LLC, general contractor for the project, and the city of Waco collaborated on correcting the problem and had it mostly under control on Sunday. It was his understanding a few mop-up tasks were completed Monday.
"It's one of those things we go through," said Roberts of the leak. "We work with various municipalities, and they let us know where utilities are located. But sometimes they don't know, to be honest. We know what we know, and sometimes we make a mistake. Was anyone affected, lost water service or pressure, I'm sure they probably were. Exactly who, I don't know."
Logan Sparks, 21, a Waco native and assistant manager at Andy's, said the newness of the custard shop may have softened the blow of nearby work on Interstate 35. The shop opened in mid-September and has no point of reference locally, being the only Andy's Frozen Custard in Waco.
West Bay, a newly built retail and restaurant complex fronting several blocks along I-35 frontage near downtown, continues to have several lease spaces and pad sites available for development. Lessees now include Tropical Smoothie, a daiquiri shop and a nail salon, said Clay Fuller, director of real estate for Turner/Behringer, the development team responsible for West Bay. He said a sandwich shop is negotiating to take 3,000 square feet.
The nearby MOD Pizza space has been sold to a California investor.
Fuller said he knows I-35 needed attention, and praised TxDOT for keeping he and others informed of each step in the process. He would not comment on whether the work has caused delays in finding tenants for West Bay.
He did say he will be relieved when the frontage road reopens.
"Five days," he said of the schedule. "That's not a long stretch."
---
---
Business 77 ramp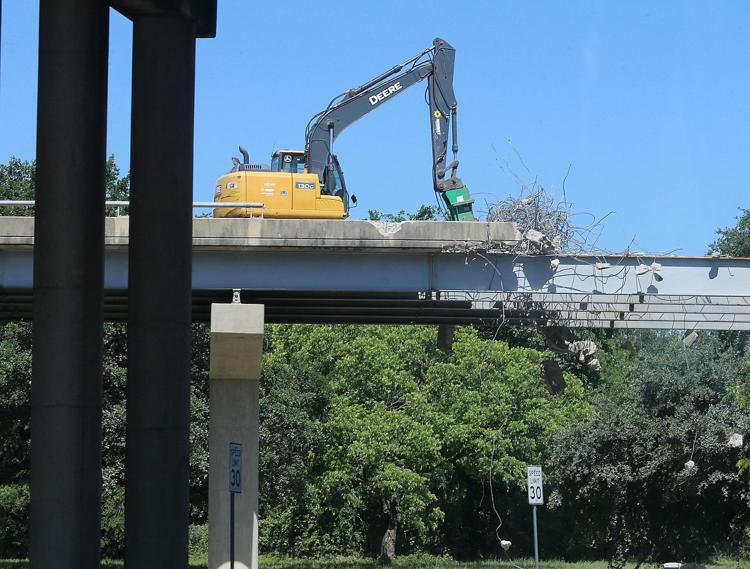 Business 77 ramp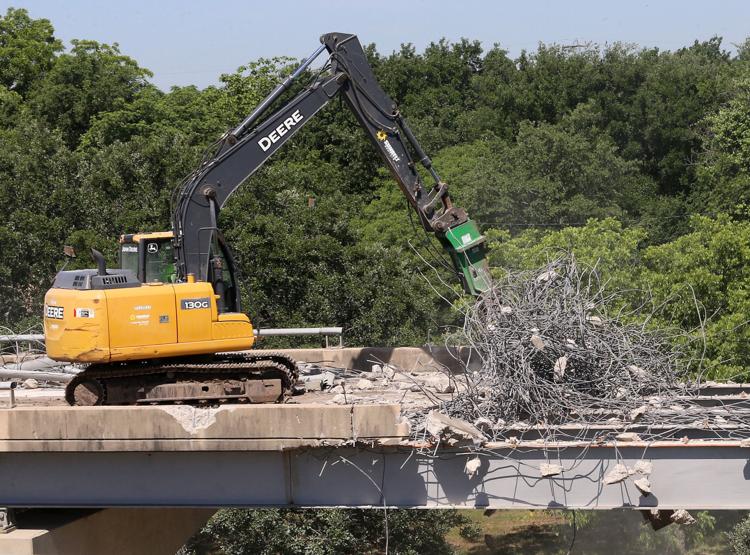 Business 77 ramp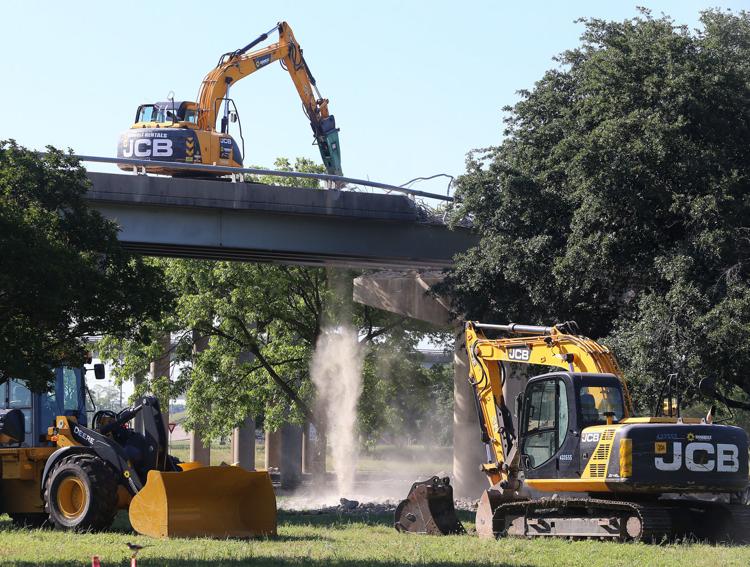 11th-12th bridge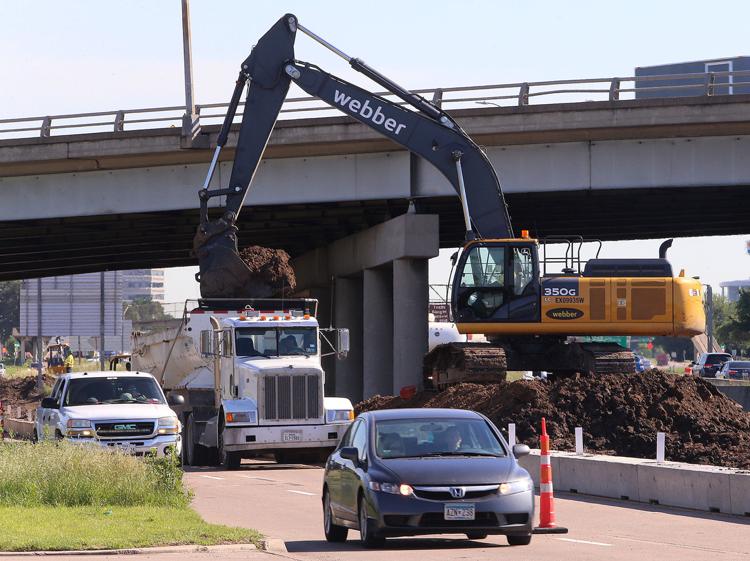 Interstate ramp
Interstate ramp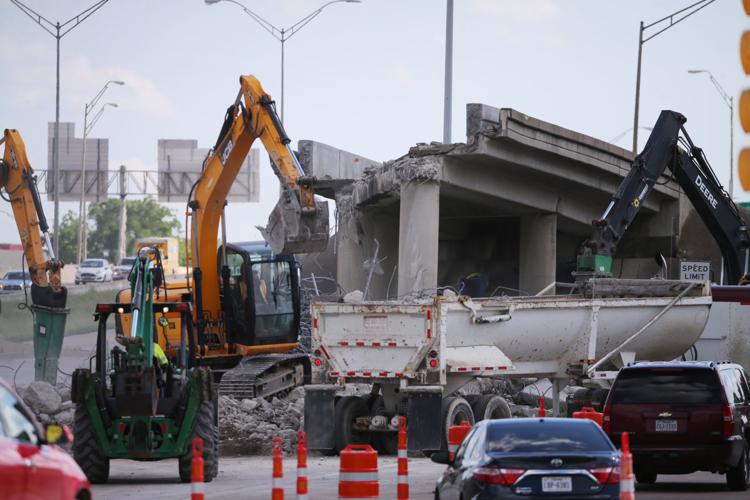 Interstate ramp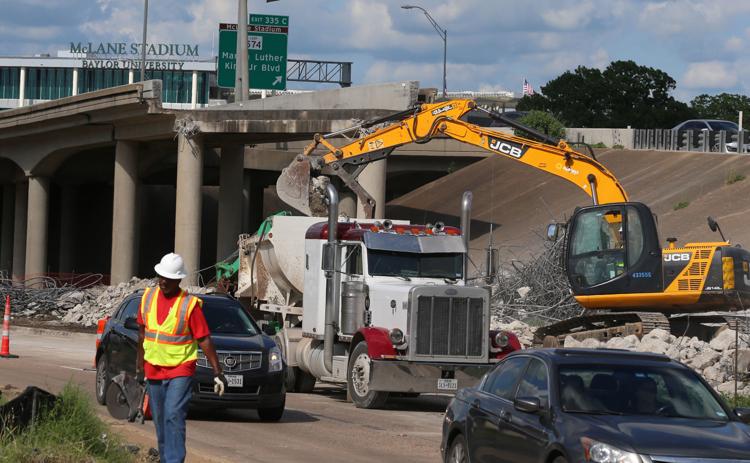 Interstate ramp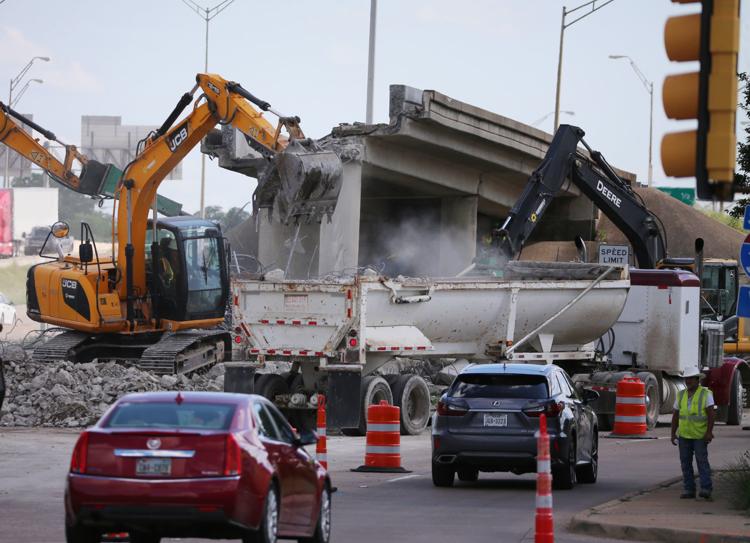 Interstate ramp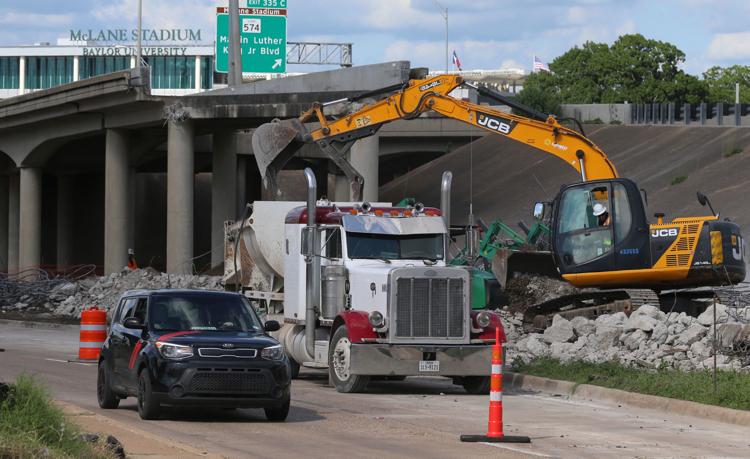 Interstate ramp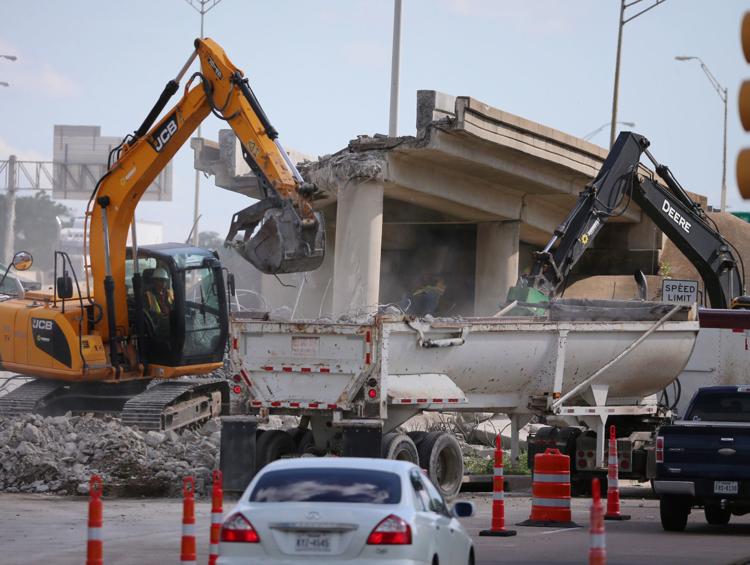 Interstate 35 frontage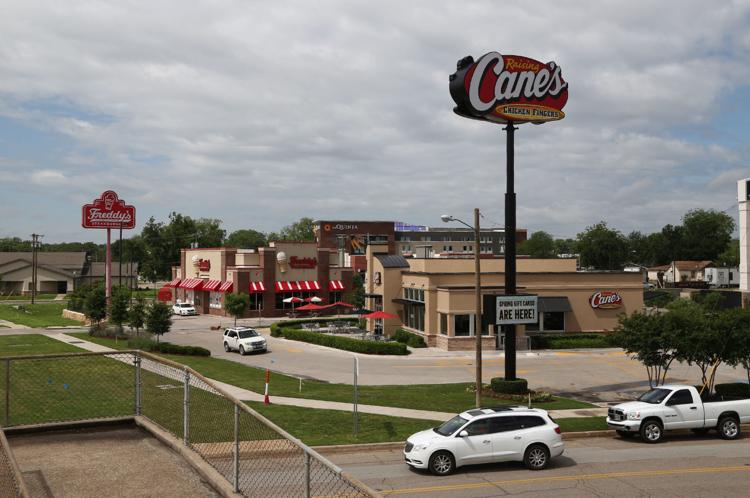 Interstate 35 frontage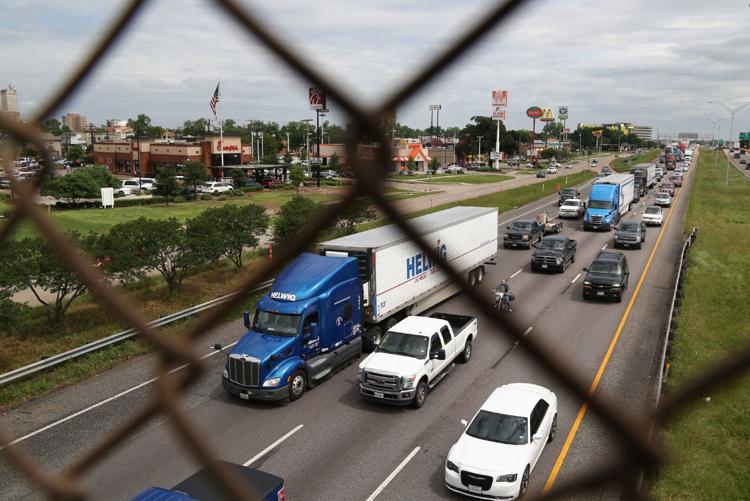 Interstate 35 frontage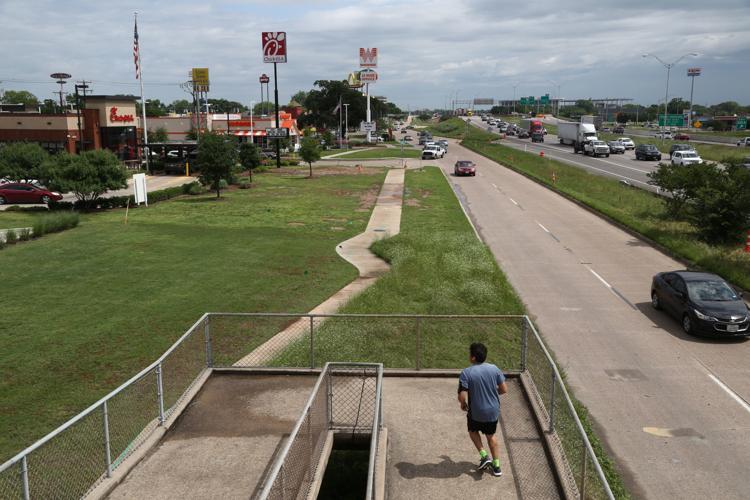 Interstate 35 frontage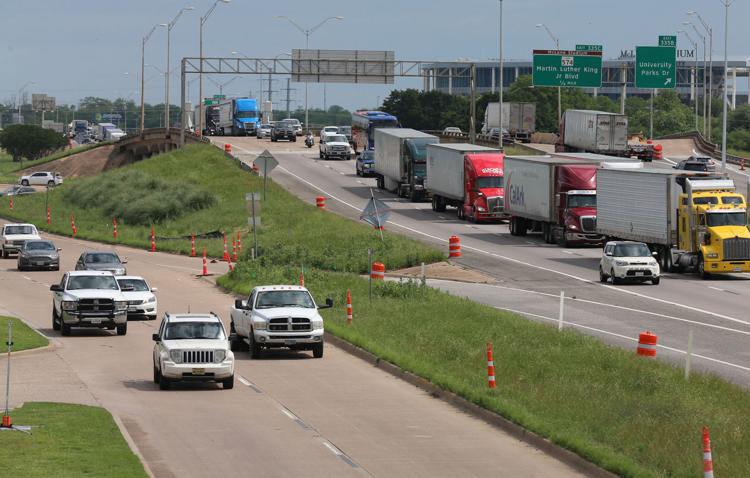 Interstate 35 frontage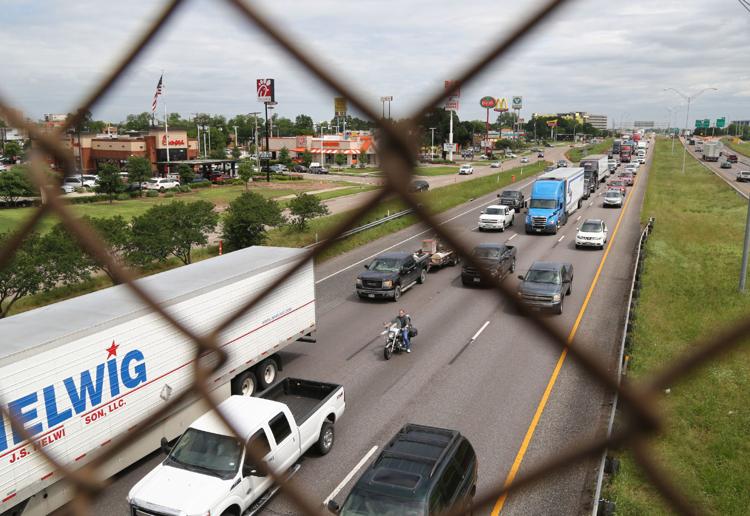 Interstate 35 frontage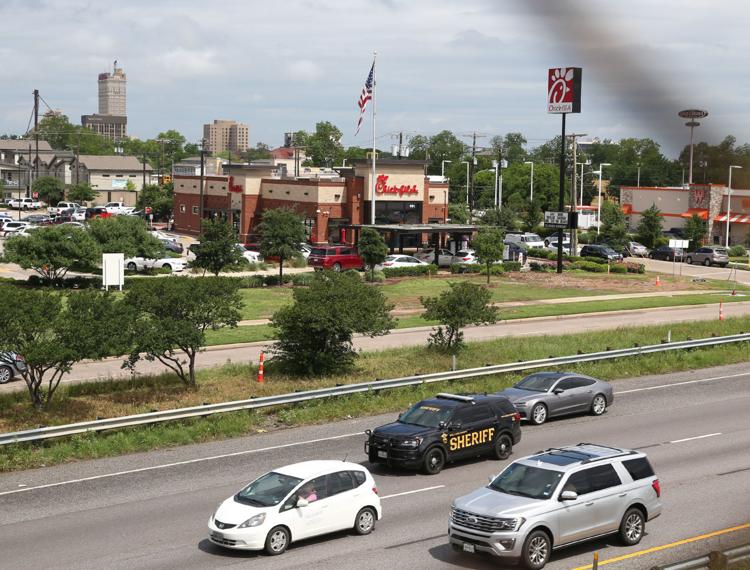 Interstate 35 frontage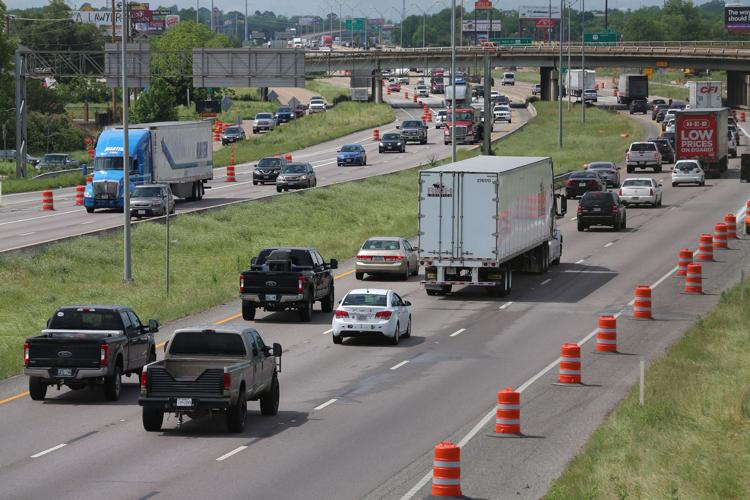 Interstate 35 frontage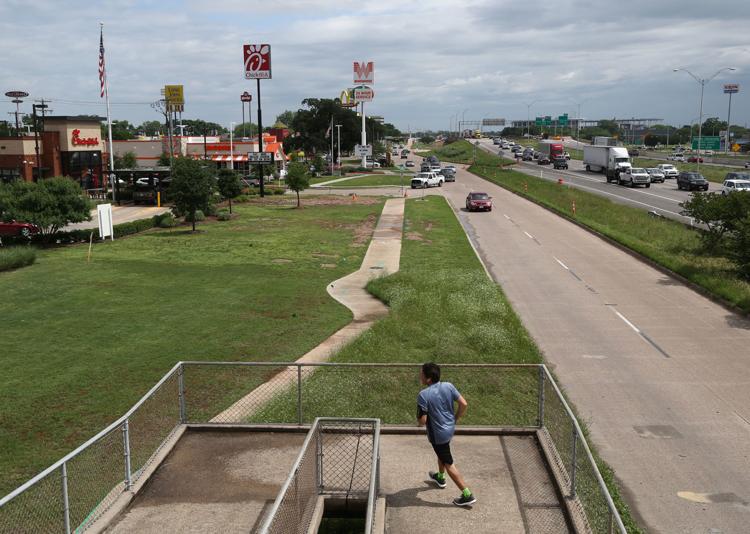 Interstate 35 frontage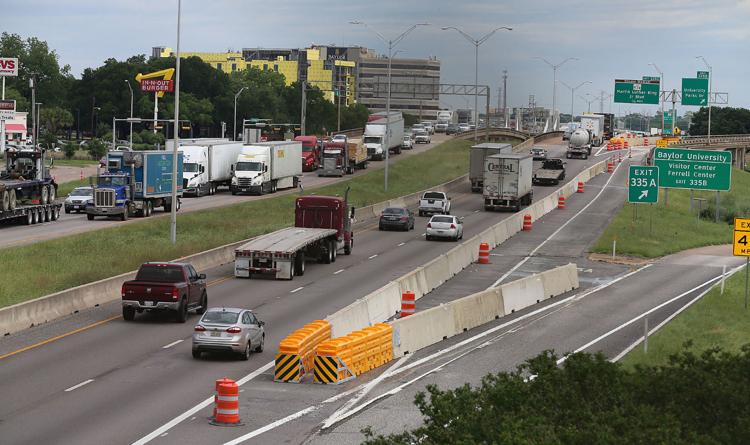 Interstate 35 frontage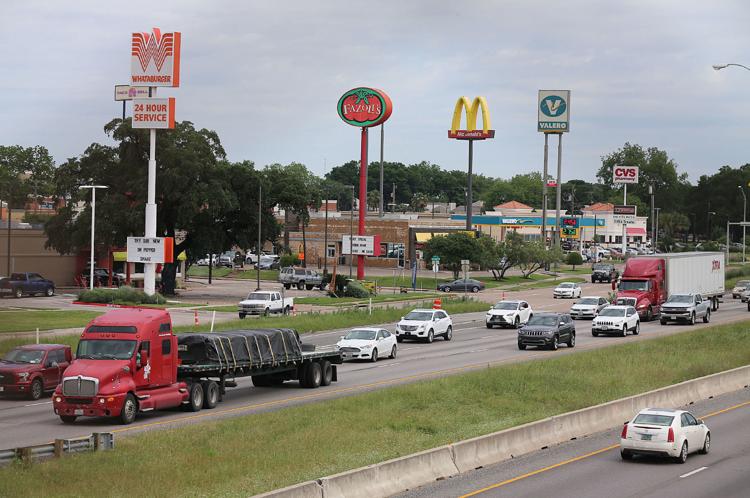 Interstate 35 frontage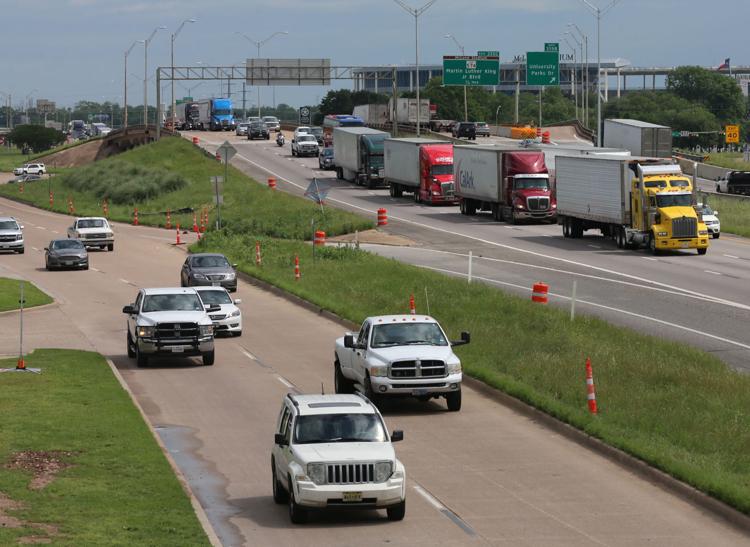 Frontage road - Bellmead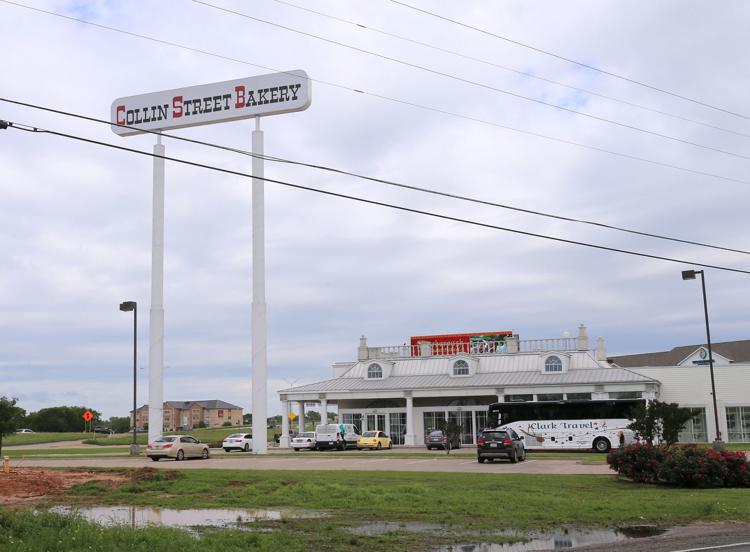 Frontage road - Bellmead