A local businessman with a track record of proposals that have failed to come to fruition has launched a multimedia advertising campaign for a planned 17-story, 326-unit hotel on Lake Brazos called the Grant Hotel, in honor of Baylor University's winningest football coach, Grant Teaff.
"I retired in 2013 with the purpose of doing this," said L.M. Dyson, former professor of real estate at Baylor, speaking by phone from out-of-state, where he and his wife are undergoing medical treatment.
"And we are going to get it done," added Dyson, who said Base4, an international architectural firm specializing in modular construction, has spearheaded design of the complex Dyson proposes placing at Marlin Highway and South Loop Drive, near La Salle Avenue, on land once occupied by Young Brothers Contractors and later Knife River Construction.
He said Alabama-based Z Modular will oversee construction, in consultation with a general contractor yet to be named. The Arlington office of Tera Engineering also is involved in the Grant Hotel, Dyson said.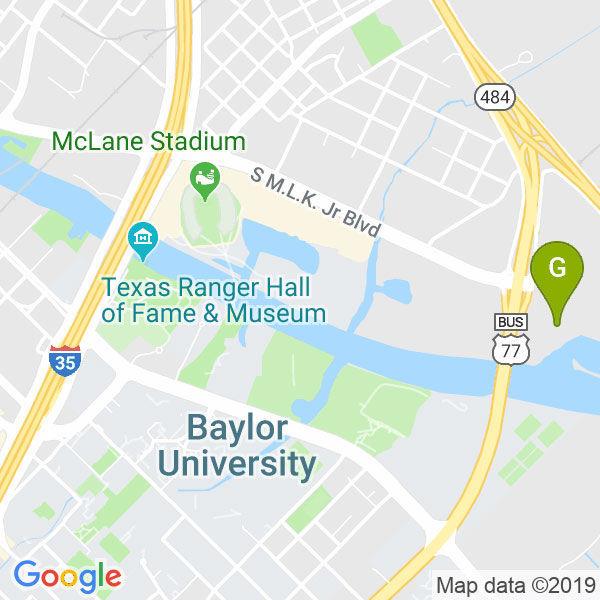 Asked if the local lodging market needs another 300 rooms, considering more than 600 currently are under construction and hundreds more announced, Dyson said, "It doesn't matter what I think. I've had it studied and restudied by a lot of people a lot smarter than me. There will be demand."
He said his respect and admiration for Teaff prompted him to champion the project. He said Teaff has no financial stake in the venture.
Turning to financial backing, Dyson said he could not discuss specifics.
"What it might cost to build, we're finalizing as we speak. I've had several conference calls, as you might imagine," Dyson said. "Yes, we have lined up financing, but I can't comment on that. We're at a point, legally, where I've got to be careful about what I say and what I don't say."
Teaff has aligned himself with the project, appearing in spots showed on the large message board in McLane Stadium during last Saturday's game against Stephen F. Austin State University. Teaff and his wife, Donell, also appear on a website for the hotel plans that is linked to an ad on the Baylor athletics website, baylorbears.com.
The hotel and adjacent attractions, including a 100-foot-long boat for dinner cruises and Brazos River tours called the Lady Donell, would occupy acreage specifically at 1923 Marlin Highway and South Loop Drive.
Baylor officials, meanwhile, said the university has no affiliation with the project other than selling advertising space and rights to the title of "Official Hotel of Baylor Athletics."
A blog post by Base4 Architects and Engineers, which is designing the modular hotel for Dyson, states Grant Hotel would become part of a larger development called Chisholm Landing, "which will feature the world's largest climbing tower, a riverboat modular hotel, ropes course, and indoor climbing facility." The post also states the hotel's second floor would be made available to students pursuing careers in culinary and hospitality fields.
"We are so excited that Base4 Architects are a part of our team," Dyson is quoted as saying in the blog post, which identifies him as president of the Grant Hotel Hospitality Institute. "They have created a design for a world-class full-service hotel, but have also paid attention to the academic component of our mission."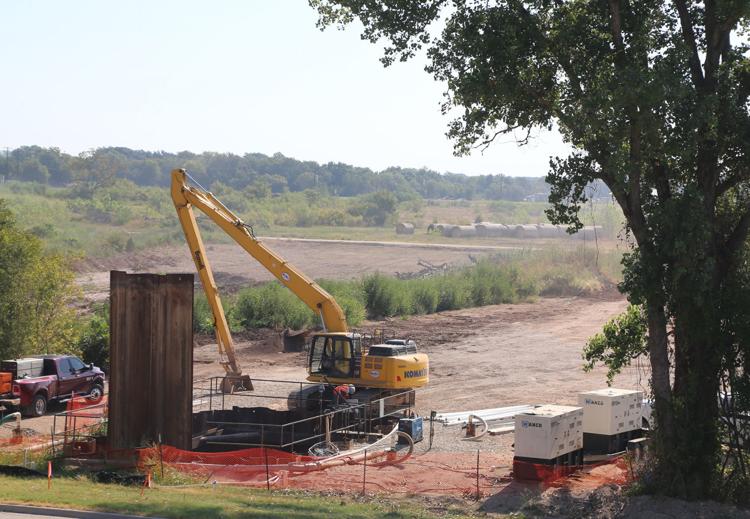 Records at the Texas Secretary of State's Office show the Grant Hotel Hospitality Institute was formed July 7, 2017, as a nonprofit corporation. Dyson is one of three directors, the others being Waco businessman Stanton Brown and Parker Park-Sing Eng, from Plano, according to Secretary of State's Office records. Neither Stanton nor Eng could be reached Thursday.
Dyson said the nonprofit status is specifically tied to the hospitality institute the hotel will house. Asked how that status might impact construction costs, Dyson said nonprofit foundations pay no sales tax on materials.
"No honor for Coach Teaff is complete without including his wife, Donell, who attended almost every practice, tirelessly cut newspaper photos, and sent them along with personal notes of encouragement to the players," the hotel website states. "As a capstone for Coach Teaff's vision to put student athletes' education first, the Grant Hotel and the Lady Donell will also serve as a working laboratory on culinary, hospitality and tourism … for students from various colleges and universities, thus honoring his legacy for many years to come."
Teaff said though Dyson has been fighting health issues, "He's getting pretty far along on this. He's rocking and rolling. It is my understanding he would like to see construction winding down in about a year."
"I'd like to see it start tomorrow," Dyson said in his interview.
Clint Peters, the city of Waco's planning director, said Dyson received the Planned Unit Development designation he needs to proceed. Peters said Grant Hotel appears related to the Chisholm Landing venture that first came before the city in 2016, then again in 2018, proposed by Bear Pump Riverfront Properties LLC, and also with Dyson playing a lead role. The group proposed apartments, a hotel, a restaurant, shops and a hike-and-bike trail.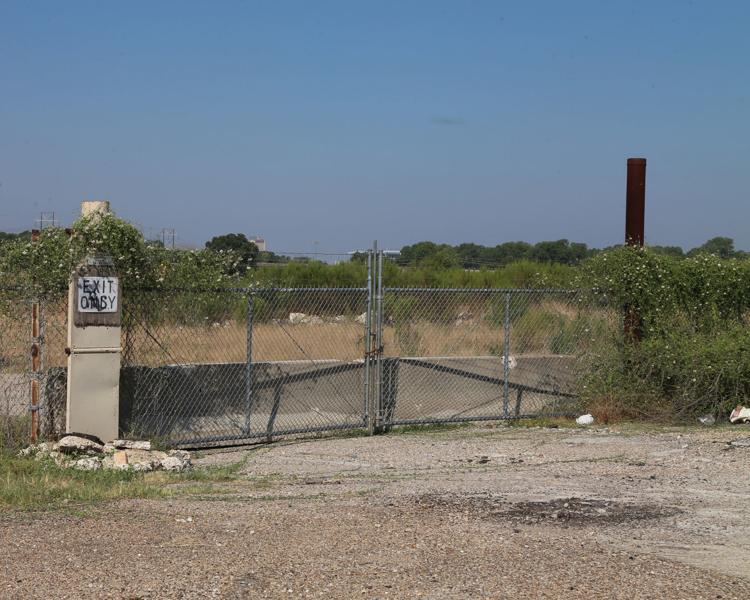 Bobby Horner, who oversees the city of Waco's inspection services department, said he communicates with Dyson by phone and email.
"It is my understanding civil plans are being wrapped up," Horner said. "A lot of site work would need to take place on something like that, obviously, and I've not seen anything official.
"He told me in a recent conversation he was going to show a video at the game, one featuring Grant Teaff talking about the Grant Hotel. It looks like this is coming to fruition at some point. It's going to be impressive, and I would like to see it come to pass."
In an email response to questions, Baylor University spokeswoman Lori Fogleman said the Dyson-led group bought a sponsorship package through Baylor Bear Sports Properties, which manages multimedia rights for Baylor Athletics.
"As part of the package, they secured a marketing designation as the 'Official Hotel of Baylor Athletics,'" Fogleman wrote.
"The project does not have any further involvement of Baylor University or the Athletics Department," she wrote. "Dr. Dyson retired from Baylor University in 2013 and currently does not have a faculty appointment."
Dyson has proposed other large projects, including a Woodway golf course in the 1990s. His introduction to the public included a visit by former PGA star Gary Player, who would design the course that did not materialize.
In 2010, his company broke ground on a 444-unit apartment complex near Baylor called Legacy Lofts, but the project was abandoned because of financial problems.
Two people, both identifying themselves as Baylor graduates, sent email messages to the Tribune-Herald regarding the abundance of Grant Hotel-related messages circulating around McLane Stadium last Saturday.
Steve Swingler said those sitting near him were puzzled by references to Grant Hotel until the coach himself appeared on a video "describing the facility, its riverfront location" and the boat named in honor of Donell Teaff.
"I really hope it gets built and is a success," said Swingler, who said he would reserve comment on its feasibility until knowing more about financing.
"This is about Grant and Donell Teaff. It's not about me," Dyson said.