Houston attorney Grant Harpold, traveling to a meeting in Fort Worth, made a stop in Waco on Wednesday to visit a barbecue joint he had been hearing about.
The name is Guess Family Barbecue, the handiwork of Reid Guess and his business partner from Chicago, Gene Vinnykov. Their food trailer downtown on Sixth Street became legendary among members of the brisket-and-beans club, of which there are many, but their goal was always a brick-and-mortar location.
After a dry run downtown, Harpold backtracked and found the permanent Guess Family Barbecue location at 28th Street and Franklin Avenue. Once inside, he discovered Wednesday was officially opening day. The lunchtime rush was over, the sausage links were long gone, and chef Cade Mercer was out back in the smokehouse babysitting 25 briskets under low heat.
Harpold dined alone, later saying he savored every mouthful.
"The brisket was fantastic, moist, tender, it had it all," said Harpold, 56. "I had it sliced, with no sauce, which is how I like it when I'm wanting to experience the real flavor. That's the true test. The grits were good, too."
Harpold admitted to having an ulterior motive for his visit.
"I knew Reid when he was a little boy," he said with a smile, expressing admiration for his successful journey. They later shook hands and chatted.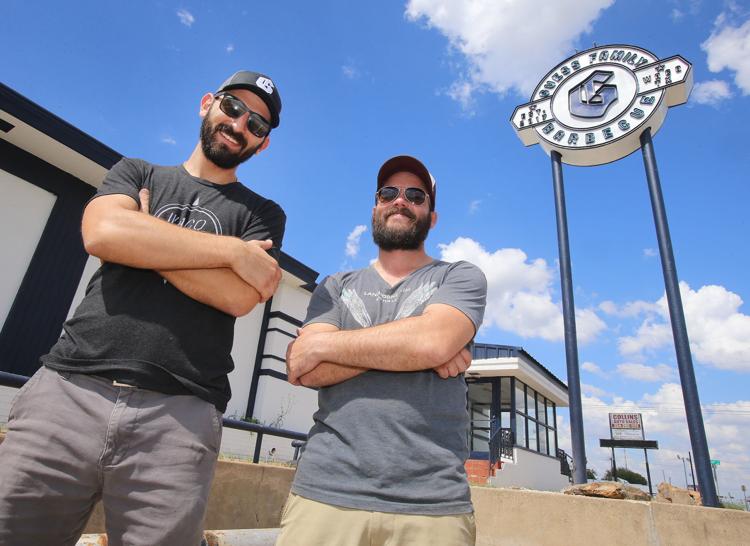 An afterthought no more, Waco has earned its place on Texas Monthly's barbecue map with two spots on the magazine's list of the state's 25 bes…
The new Guess Family Barbecue is no hole in the wall. At 9,000 square feet, including the smokehouse, some might call it cavernous. Voices and high heels on the treated concrete floor practically echo. Exposed brick and wooden rafters give it a homey feel. The daily menu is handwritten on brown paper. Jugs of sauce and loaves of packaged white bread are lined up for the pouring and taking, respectively, and a mural captures a cow licking its lips.
Air-conditioning supplemented by ceiling fans keep the place comfortable. Customers standing in line and most of those seated at the well-spaced tables have a clear view of what's going on beyond the registers, where food is prepared in a gleaming environment of stainless steel.
Remodeling the former Michna's Bar-B-Que building took about six months, Vinnykov said. He said his father attended a friends-and-family gathering at the restaurant on Saturday, a warmup for Wednesday's grand opening.
Vinnykov oversees much of the business and marketing side of Guess Family Barbecue, while the more reserved Reid Guess "is the man behind the barbecue magic," Vinnykov said. "We call him Picasso."
Divided into two sections, the restaurant will seat 250 comfortably and could accommodate 150 more for special servings. Vinnykov has hired 35 team members, his name for staffers, and could double that number as Guess Family Barbecue evolves from its current four-day schedule, Wednesday through Saturday, to six days and later service during the evenings.
It will add salads, sandwiches and appetizers to the menu, in part to appeal to college students who may find lighter fare more attractive.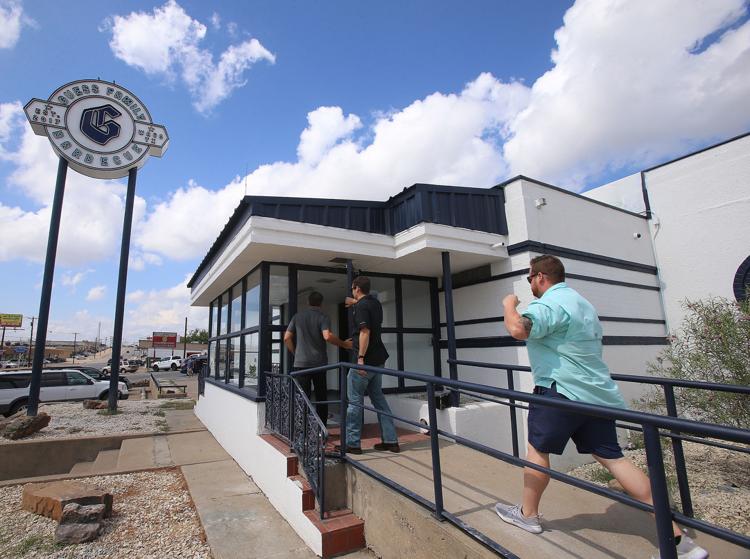 Asked about the Guess practice of serving only until the food is gone, Vinnykov said the restaurant will strive to prepare enough barbecue and sides to offer continuous service from lunchtime to late afternoon.
"We have determined to spoil our customers, right down to having air-conditioning in the bathrooms, because they've stuck with us when the setting was not always so comfortable," Vinnykov said, referring to the now retired Guess food trailer.
The trailer may be brought back into service for catering, he said.
Texas Monthly, which dotes on barbecue excellence around the state, has treated Guess Family Barbecue kindly in its articles. It was honored as a promising newcomer and landed an invitation to the magazine's namesake BBQ Fest in Austin, where Reid Guess once worked for Lamberts restaurant.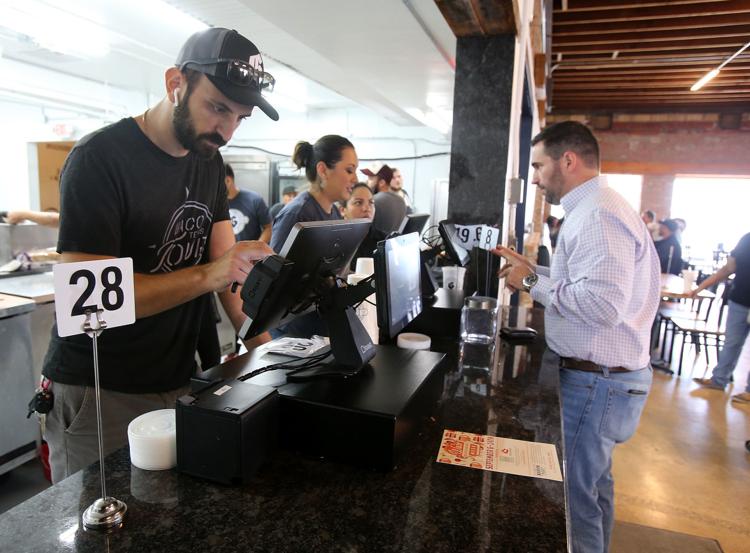 Vinnykov said the Texas Monthly barbecue writer has touched base and may make a visit to the new brick-and-mortar location.
Kyle Wagstaff, head chef at Franklin Avenue Mac House, said he enjoyed his visit to Guess Family Barbecue on Wednesday with wife, Kara, and 2-year-old Indiana Wagstaff. He said the remodeled building has a cool look, and he especially likes the open concept and ample space between tables, allowing freedom of movement. The brisket had just the right amount of bark, and the cheese grits were not watery, Wagstaff said.
"It's good to have them in the area," he said. "Our group actually looked at this building before we chose our current location. It was in pretty rough shape. It needed an overhaul, especially the kitchen. It's cool to see more places move beyond downtown. We have a food truck at Magnolia Market, and 95% of the business there is tourist-related. It's just the opposite at our Franklin Avenue location, and that's a positive."