Former Baylor University quarterback Cody Carlson is leading an investment group hoping to transform a woebegone building at 305 Elm Ave. into a coffee shop and retailer of handmade boots made from exotic leathers.
Jay Kelly, who has traveled the world as a leather supplier and is himself a former Baylor football player, owns City Ranch Boot Co. He, Carlson and two other investors are poised to spend almost $1 million in public and private funds to overhaul the building they bought from longtime East Waco advocate and property owner Sam Brown.
To say the structure needs work would be an understatement. It has an appraised value of $17,500, and Carlson said in a presentation to the Tax Increment Financing Zone 1 board Thursday that two buzzards shadowed his every step during his first walk-through. His discussion Thursday included a photograph of the creatures perched side by side atop the building.
But Carlson, who spoke with board members during a bus tour that included stops downtown and in East Waco, said he and his colleagues want to join the excitement brewing on Elm Avenue. He said changes in the community were startling, and pleasantly surprising, upon his return to Waco after living in Houston and Austin. He said he became involved in real estate investing following his seven-year career in professional football.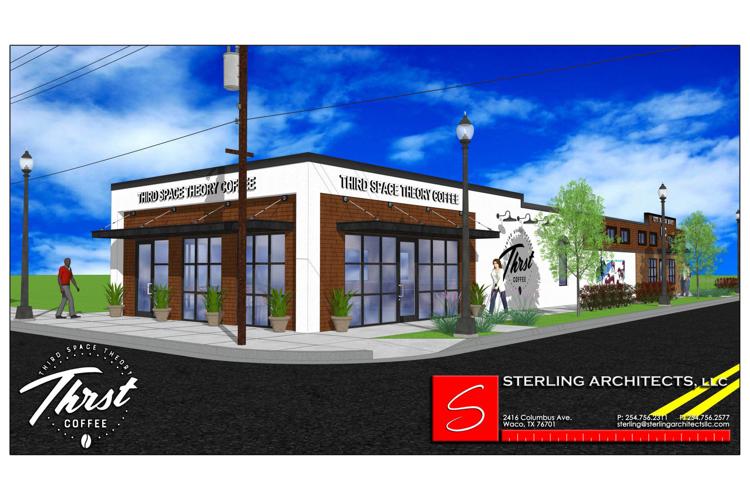 During an interview, Carlson said he became disenchanted with development projects that seemed to ignore the needs and wants of the neighborhoods around them, the communities they were meant to serve. He said he has tried to avoid that trap locally, having made an effort to meet with East Waco stakeholders and get feedback on his plans for 305 Elm Ave.
Megan Henderson, executive director of City Center Waco, cited that community involvement in recommending the board approve funding.
The TIF board approved $200,000 in funding for the estimated $982,017 project that will include demolishing areas where crumbling is beyond repair, reworking the roof and facade, installing energy-efficient windows, repairing and resurfacing the flooring and building an 836-square-foot addition.
"Nothing is up to code," Carlson said, remarking on the project's scope amid the need for new plumbing, electrical wiring and heating, air-conditioning and ventilation. He has retained the services of Barsh Construction, whose president, Tate Christensen, accompanied Carlson on Thursday.
Besides Carlson and Kelly, partners in 305 Elm LLC include Grapevine resident John Fegan, who is affiliated with Mid-Cities Real Estate Inc., and John Nicklos, who is involved in several build-to-suit ventures in Austin and has joined with Carlson to form Brazos Bottomland LLC, according to information TIF provided.
The 305 Elm Ave. project reportedly will mesh well with other proposed improvements in the area, including the Bridge Street "front porch" project, which involves making Bridge Street a "festival street" from Martin Luther King Jr. Boulevard to Mann Street. The TIF board signed off Thursday on a recommendation of $5.5 million for the front porch project.
Carlson said Andreas Zaloumis and his wife, Bianca, will star in the show planned at 305 Elm Ave. They own Third Space Theory Coffee, whose Italian-made coffee cart has become a presence downtown. THRST Coffee is available at the Cultivate 7Twelve gallery at 712 Austin Ave. on Thursdays and Fridays, according to a TIF information packet. Its products also are sold at the Waco Downtown Farmers Market on Saturday mornings.
During the bus stop Thursday, Andreas Zaloumis greeted TIF board members, and during an interview, he said he will expand his menu and drink offerings upon opening the brick-and-mortar location. Carlson said the shop will accommodate at least 50 patrons, and outside seating may be offered during nice weather. He said food service is a possibility, and the coffee shop may invite or recruit local vendors to sell specialties on-site.
Patrons also will enjoy the smell of roasting coffee beans that were grown on a plantation in Honduras, Zaloumis said.
"We don't want anyone to leave hungry," Carlson said of possible food options. The Zaloumises also expect to host events and social gatherings, he said.
The Zaloumises are described as a tenant/partner in 305 Elm LLC in background material presented to the TIF board.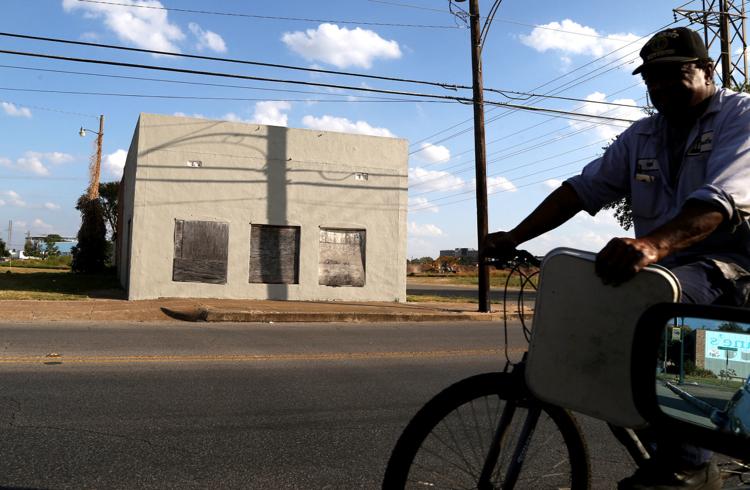 City Ranch Boot Co./Kelly Leather Co. is owned by Jay and Terry Ann Kelly, both Baylor University graduates. The City Ranch Boot Co. website and background information provided by the TIF board state Jay Kelly traveled the world for 25 years securing exotic leathers for the boot industry in the United States, Mexico and Canada. He started City Ranch Boot Co. as a retailing complement to his other ventures. He specializes in custom-made boots with logos made for individuals or special occasions, according to the website.
Examples of his work include boots for the McLennan County Sheriff's Office, Chick-fil-A, the H-E-B Celebrity Cookoff and American Bank, among others.
The lineup of leathers available include ostrich, elephant and shark.
"Not everyone in East Waco, or in any neighborhood, can afford custom-made boots," Carlson said. "But there are riding clubs in East Waco, and others involved in horseback riding, who may find this appealing."
The boot store "will bring increased retail exposure to City Ranch Boot, while providing local and visiting patrons a quality product that fits into the culture of Waco," a description included in the TIF board packet states.
Carlson said the establishment likely will open in a year.