Unfold a map of downtown Waco and with a red marker highlight Eighth Street from Interstate 35 to, say, Washington Avenue. That's what developers, hoteliers, restaurateurs and real estate agents are doing.
Or maybe it just seems that way, judging from the blur of change taking place in that corridor where Captain Billy Whizzbang's has dropped anchor in a still filling food hall; Chip and Joanna Gaines have opened Magnolia Press coffee shop; Peter Ellis has grand plans that include 30 lofts and retail in the 97-year-old Stratton building; Jimmy Don Holmes, he of "Fixer Upper" notoriety, poses for photos and sells wrought-iron creations; and the Art Center of Waco promises new galleries and creative space.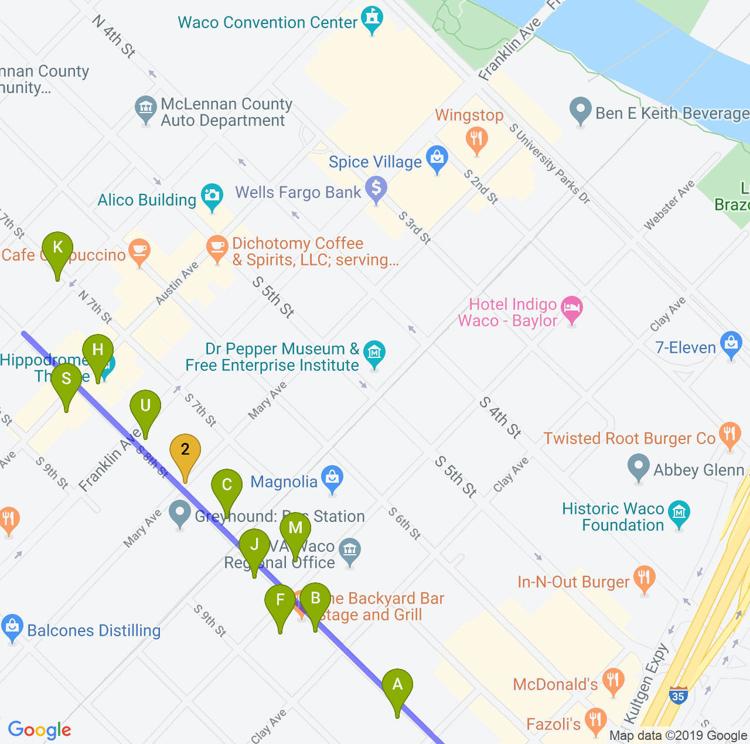 So frenzied is the transition, so bustling is the boulevard, that The Backyard Bar Stage and Grill, itself no shrinking violet of a venue at 511 S. Eighth St., "is just an added bonus to what's going on in this town," part-owner Chris Cox said by phone. Memorable crowds bellied up to The Backyard "a good seven hours" on the Saturday before last, when "College GameDay" introduced Waco to the TV masses and the University of Oklahoma football team edged out Baylor University's.
A preview of attractions to come, Cox suggested.
Anchoring the Eighth Street resurgence are the renovated Waco Hippodrome Theatre and Magnolia Market at the Silos, whose address and sphere continue to grow. Magnolia Press has opened to serve lattes and pastries, completed by crews toiling at a breakneck pace, apparently to reap the rewards of momentum. The balance of the building awaits Joanna Gaines' furniture line. Then there is the announcement of a $10.4 million Silos enhancement extending beyond the coffee shop building.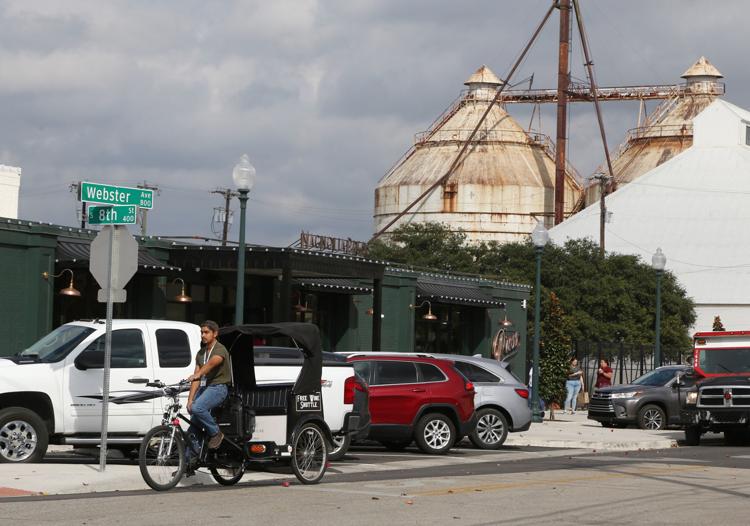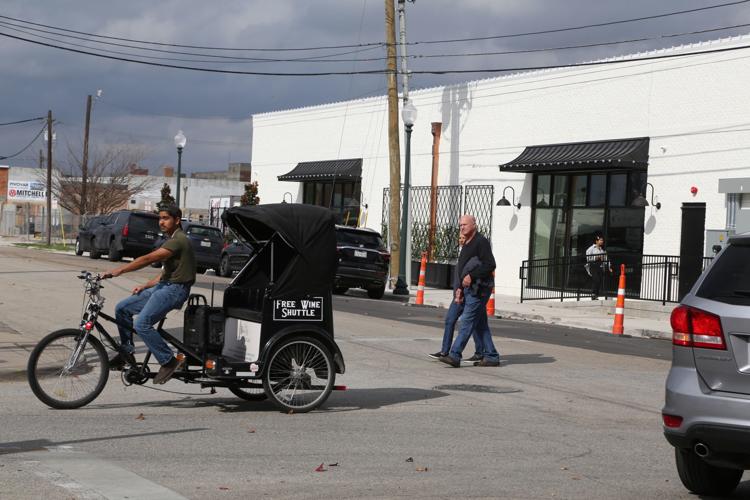 "The expansion will reorient Magnolia Market's main entrance to Eighth Street, which is currently the entrance to the gravel parking lot," Magnolia spokesman John Marsicano said in an email response to questions. "A 'retail village' will be located at the current site of the gravel parking lot, on the perimeter of a new green lawn space. The Second Presbyterian Church building, which now sits at 510 N. 13th St., will anchor the green space."
The Gaineses two years ago bought the abandoned church building, built in 1894 but mostly vacant since 1989. It has a soaring vaulted ceiling, stained glass windows and ornate woodwork inside, the Tribune-Herald reported.
"Other additions include a splash pad for children, brick walkways, shaded landscaping, additional lighting and a whiffle ball field with tiered seating to honor the legacy of historic Katy Park," Marsicano said in his email.
He said the furniture showroom should be completed early in 2020, while Phase 1 of the Silos' $10.4 million expansion should wrap up later that year.
"We've seen Eighth Street as very strategic in a cultural, historic, and developmental direction for years, which is why we were eager to move ahead fully for the restoration of a 50,000-square-foot building, after adding the roof terrace," developer Peter Ellis, said in an email on his plans for the former Stratton Furniture building at Austin Avenue and Eighth Street.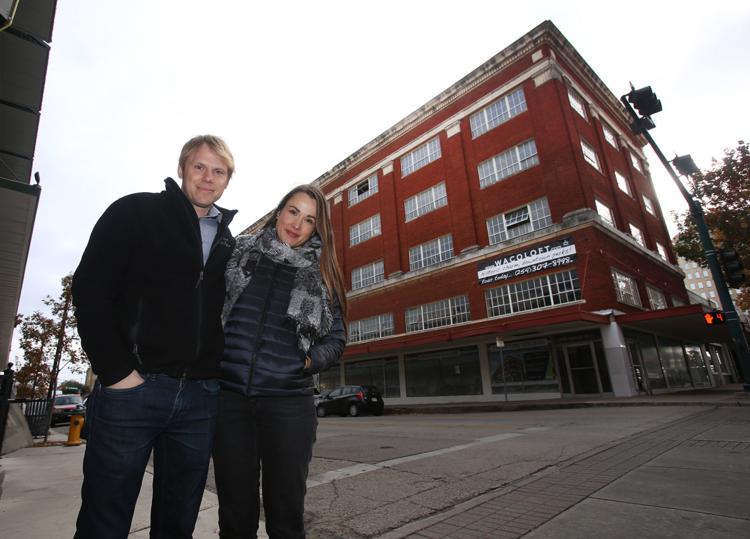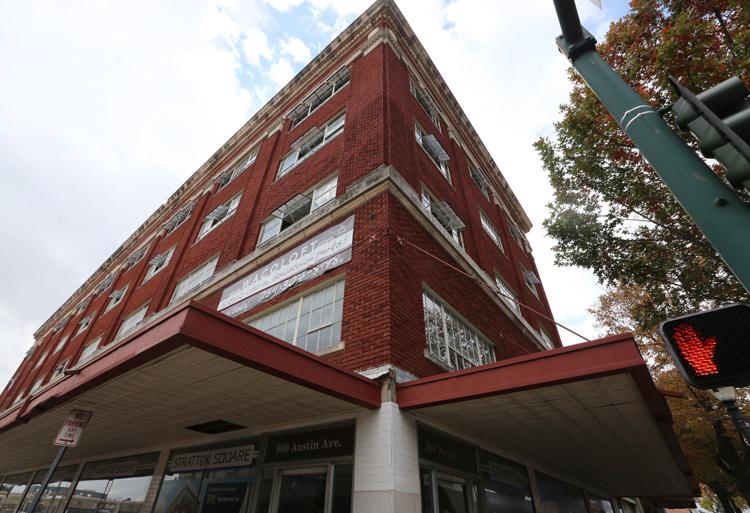 During an interview, he said his development group already has pumped more than $1 million into "historic and structural" preservation of the Stratton, known for its display windows along the two intersecting streets and its grand staircase. He said leasing is progressing well on 30 loft apartments that will feature long-leaf pine floors, kitchen islands and access to a rooftop garden.
Elsewhere in the seven floors of usable space, including the rooftop terrace and basement, he envisions two restaurants, a cafe and a "retail collaborative" of high-end merchandise. Ellis said his goal is to preserve the old tin ceilings, the plaster, brick and steelwork, creating a hospitable setting for residents attending shows at the Hippodrome, visitors to Waco and others who may work downtown, including those at the state office building nearby.
The finished product should arrive next year as "the single largest retail location on Eighth Street and one of the largest in downtown."
The building is served by 100 private parking spaces, Ellis said.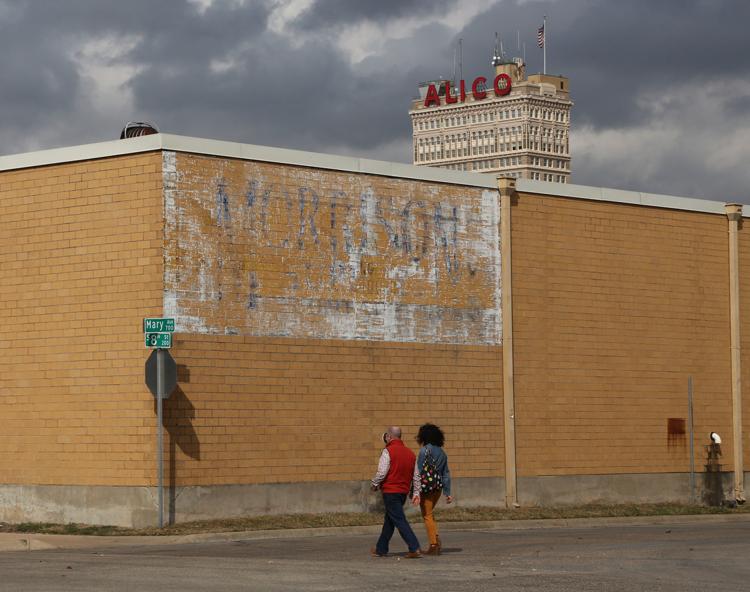 Jim Peevey, a major player in downtown real estate, is listing two properties on Eighth Street: the Morrison Supply building at 228 S. Eighth St. and the Texas Meter Device three-building complex nearby.
Peevey said he is pushing the Morrison building hard to national-brand restaurant chains, thinking that use is ideal considering its proximity to three new hotels planned in the area and to Mary Avenue, which downtown backers view as a gateway to development all the way to Lake Brazos, where it lines up nicely with the Cotton Belt Railway bridge over the river.
"Morrison has its own parking lot, which is really cool," Peevey said.
He said downtown, especially Eighth Street, is brimming with energy generated as one project creates demand for another. Foot traffic is surging, with conventioneers and tourists in search of food, drink, entertainment and a place to stay. Waco continues to lead the state, or at least rank in the top two or three metropolitan areas, in hotel occupancy rates.
Options abound, he said, meaning the reported 35,000 people who visit Magnolia Market weekly "may turn a two-day visit into three or a three-day visit into four. There is so much going on, you can park and spend the day walking to places. My wife and I recently attended a convention in Portland, and we didn't even rent a car. We could walk to restaurants, walk to retail. That's how I see the Silos district playing out. Who needs to park when you can walk?"
Peevey said he is stoked by news the Gaineses retained Chicago-based Adventurous Journeys Capital Partners in their pursuit of turning the Grand Karem Shrine building at Seventh Street and Washington Avenue — a block off Eighth Street — into an upscale hotel with rooftop terrace, ballroom and cafe.
"We stayed in a hotel in Fayetteville, Arkansas, an Adventurous Journeys project, and it had a 12-story wall hand-painted plaid. It was just a cool place. I'm excited about the concept, should bring such energy to Waco," Peevey said. "I approached Journeys once about a project I had in mind. They did not get involved, but Chip Gaines obviously makes a difference."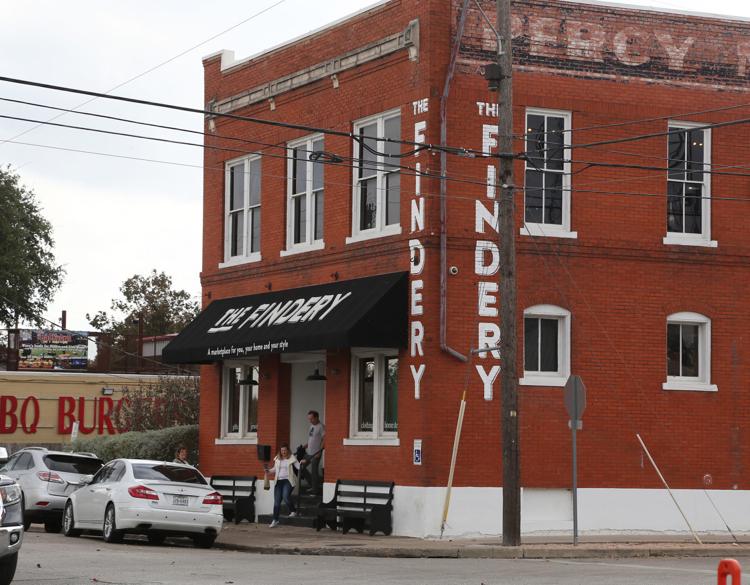 Downtown visitors are well aware that Magnolia Market shares the wealth. Its neighbor at 501 S. Eighth St., The Findery, can testify to that.
"This is our fourth anniversary here at Eighth and Webster, and we've established a pretty good following," part-owner Matt Fatheree said by phone. "Every day, we see people from all over the country, all over the world, really, and it's amazing. When Magnolia comes up with something new, their coffee shop, for example, we see a surge. Just like everybody else around here, we're constantly evolving, hoping to become a better store, with more offerings. We listen to our clients, ask them, 'Is there anything else we should have in here?' During the first quarter, we're going to add a couple of things I can't yet announce. Bottom line, we've exceeded our expectations."
The Findery name appears on two buildings at or near South Eighth and South Ninth streets on Webster Avenue. Fatheree said the product line includes "items with a history," vintage home furnishings and nuggets of Americana retrieved from barns, homesteads and small shops mostly in the Midwest and Northeast. Hardwood items like an old store counter would catch his eye.
"I have to give the city and the business owners a lot of credit. They have made Waco a weekend destination. The Hippodrome, the zoo, what's going on around here, people have a good time coming to Waco, and they like being downtown. It's comparable to Fredericksburg," Fatheree said, referencing the Texas Hill Country community known for shopping and dining options.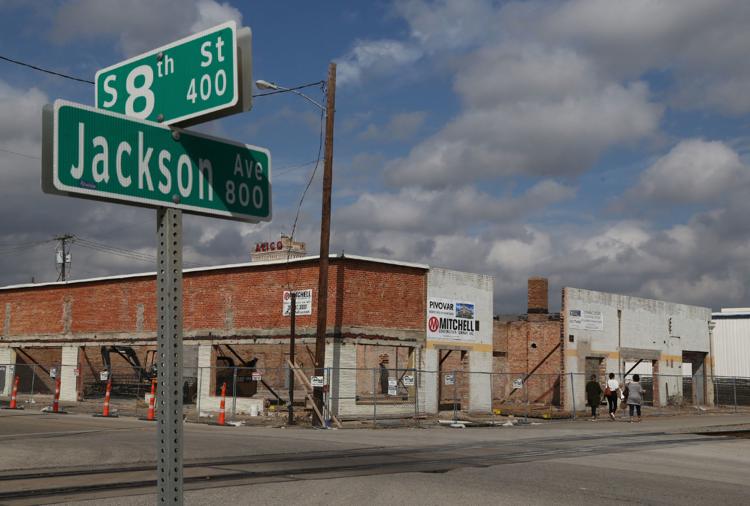 Elsewhere on Eighth Street, Mitchell Construction is prepping to transform a red-brick-covered shell at Jackson Avenue into a Czech-themed conglomeration operating under the name Pivovar, which is "brewery" in the language. There, Julius Kramaric and Oldrich Cichon, Czech Republic natives who chose Waco for their ode to Czech culture partly because of nearby West, will serve a fusion Czech-Texan cuisine, Czech-style lager and authentic pastries. They have proposed to place 32 boutique hotel suites on second and third floors they will place atop the building near Magnolia Press.
Real estate agent Gregg Glime, who helped Kramaric and Cichon find a building locally, raved about the dishes they served during get-togethers.
"We knew it was going to be a good spot, and it is proving to be, dead in the center of the Silos and the planned hotels," Sexton said. "Our previous space was so out-of-the-way. We're still not sure what to anticipate in terms of drop-in traffic."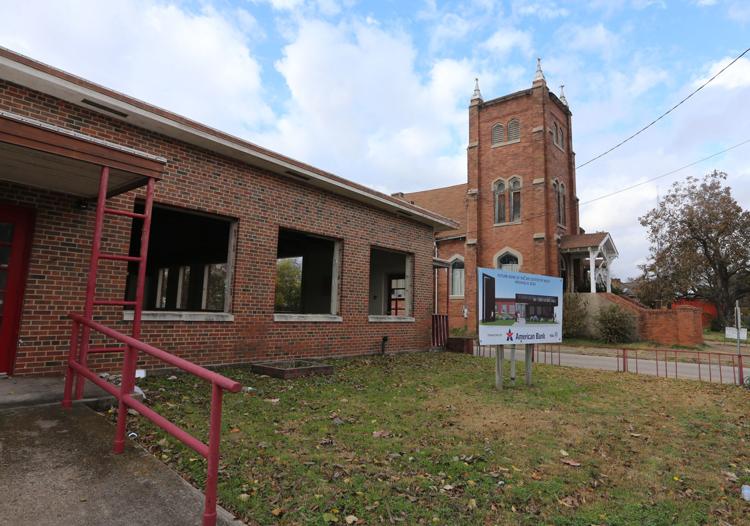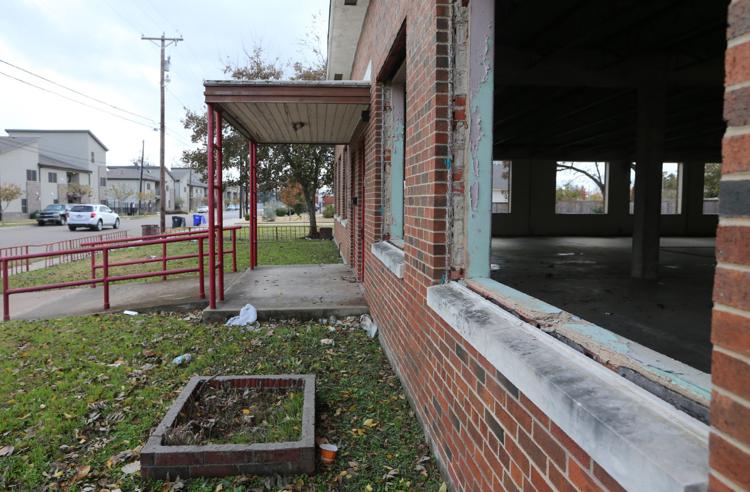 The roughly 10,000-square-foot building will house galleries, classrooms, event space and a catering area. She said remodeling overseen by Mazanec Construction hopefully will create a venue — including two nearby houses the Art Center now owns — suitable to host national and international artists.
Some suggest more parking options are on the way. Glime, for example, said he continues to hear rumblings of parking garages on the horizon.
Megan Henderson, executive director of City Center Waco, said three hotels bound for the heart of downtown — Hyatt Place and AC Hotel by Marriott, both on Mary Avenue, and Embassy Suites on South Second Street — have received Tax Increment Financing perks tied to public parking they plan to build.
"We are hosting parking consultants now," Henderson said. "We are taking into account these development corridors and how they are changing things. Eighth Street is becoming an important connection, in part due to Magnolia Market and the Hippodrome, which are really strong destinations, right in the thick of Austin Avenue and the Silos district, Union Hall, Pivovar, Falcon and Owl, I think there are concepts to enliven that particular block."
Eventually, studies must address how best to use existing parking space and not simply if and where downtown needs more, Henderson said.
"This might include adding use limits or time limits to create more turnover," she said. "Metered parking could be considered, not everywhere but in some locations people try to access for short periods of time."
---
Take a tour of Eighth Street
Eighth Street near I-35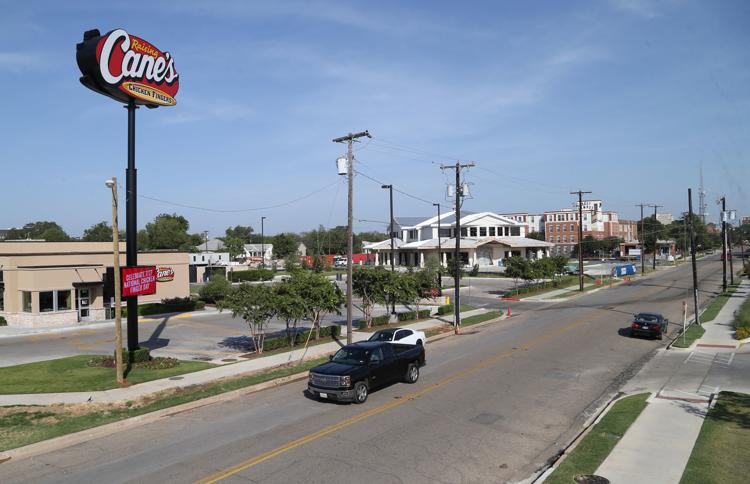 West Campus Lofts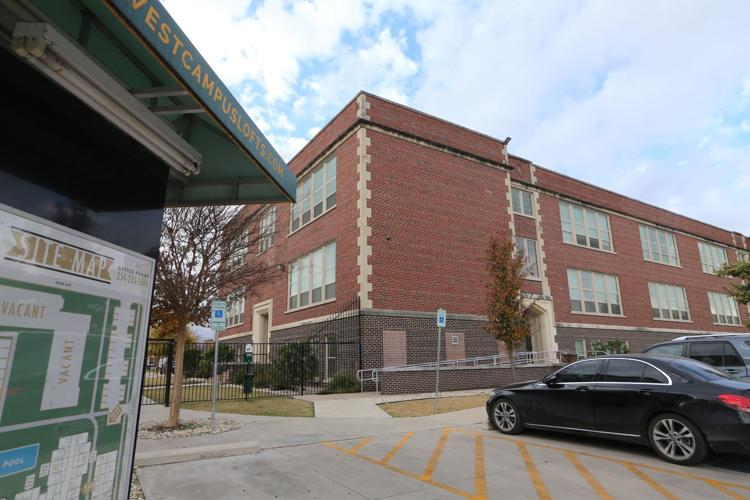 Tinsley Place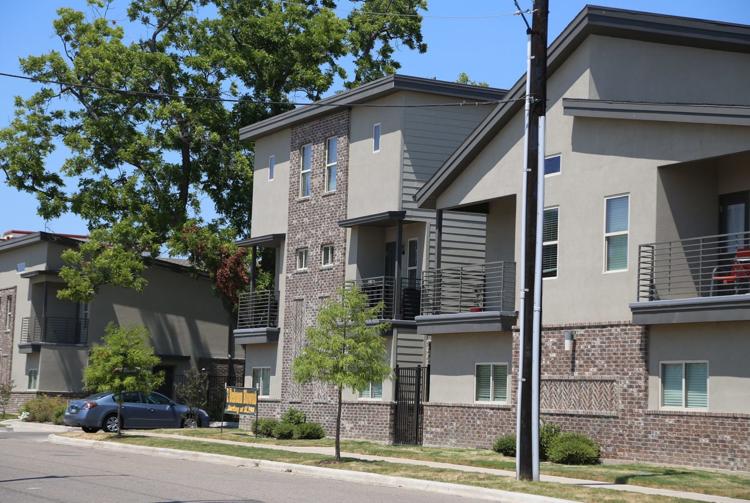 Pedestrian bridge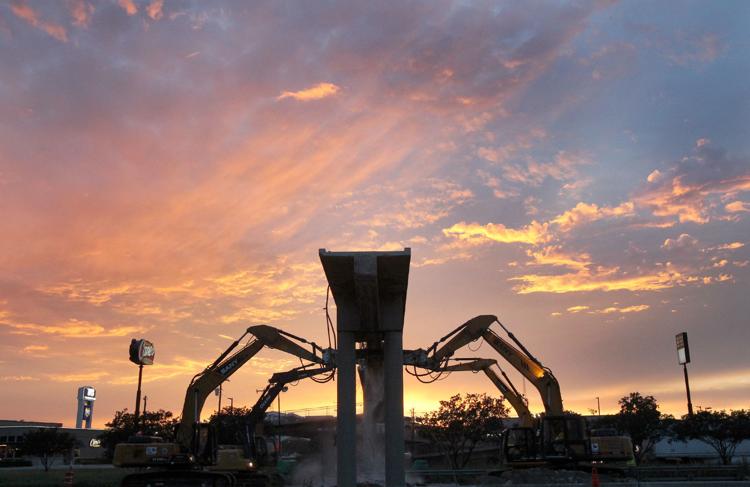 Avenues of Waco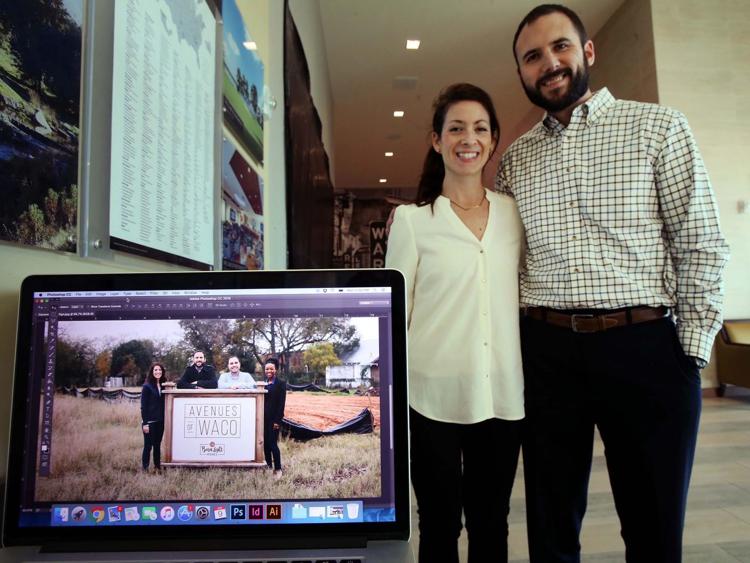 Art Center of Waco (future site)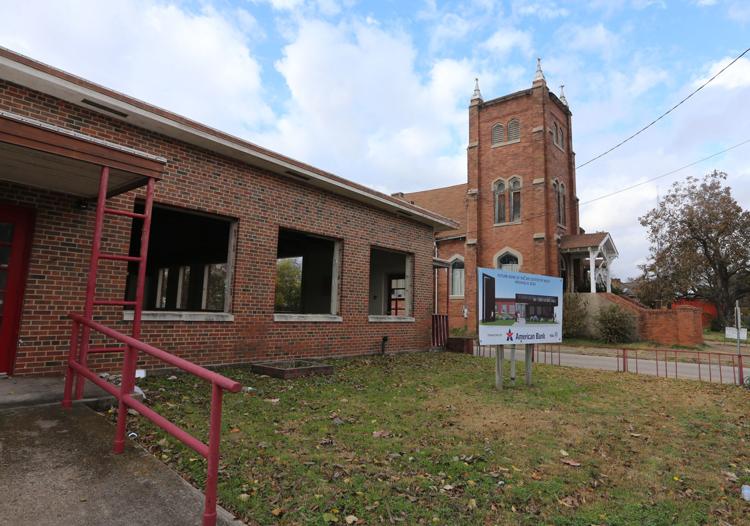 VA regional office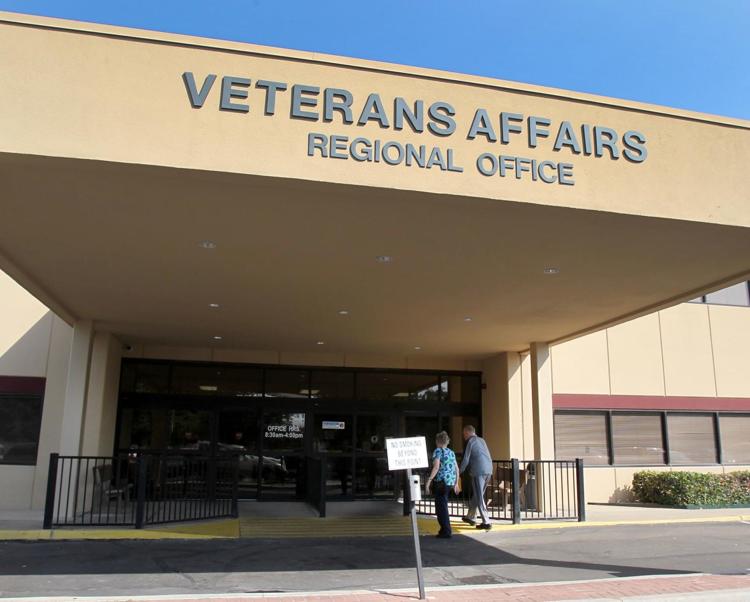 Mama & Papa B's Bar-B-Q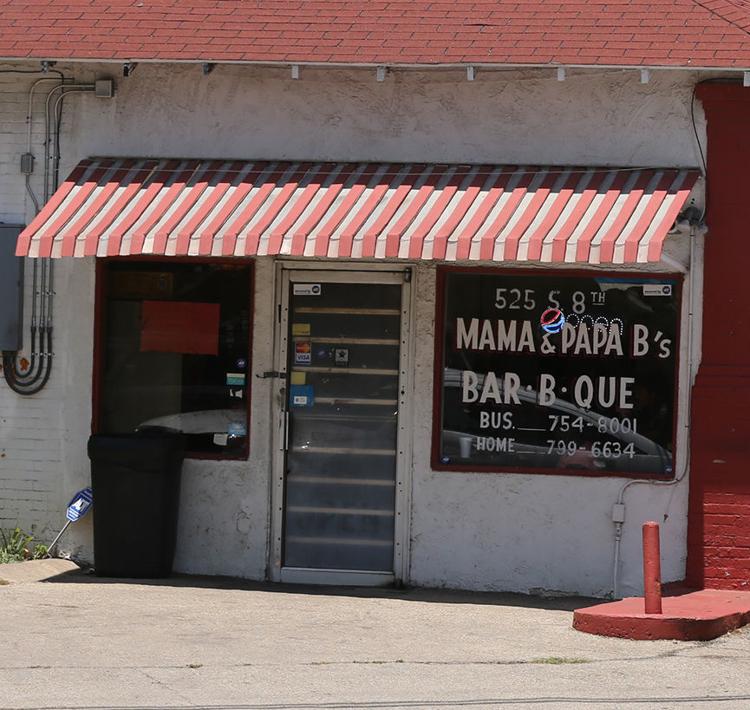 The Backyard Bar Stage & Grill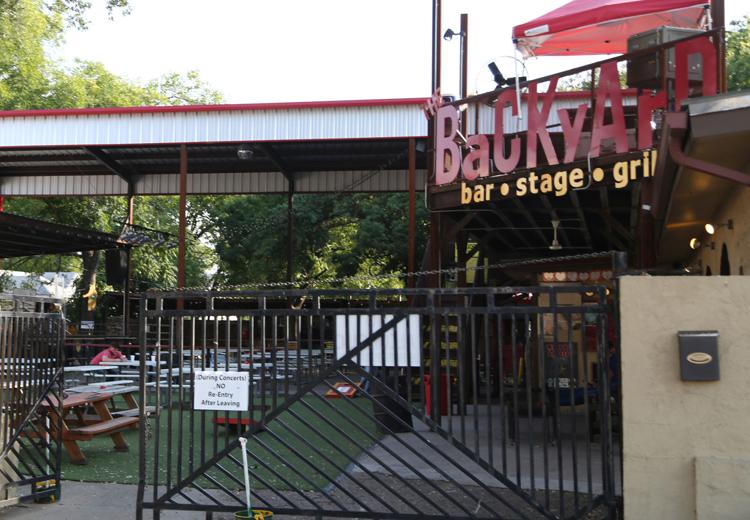 The Findery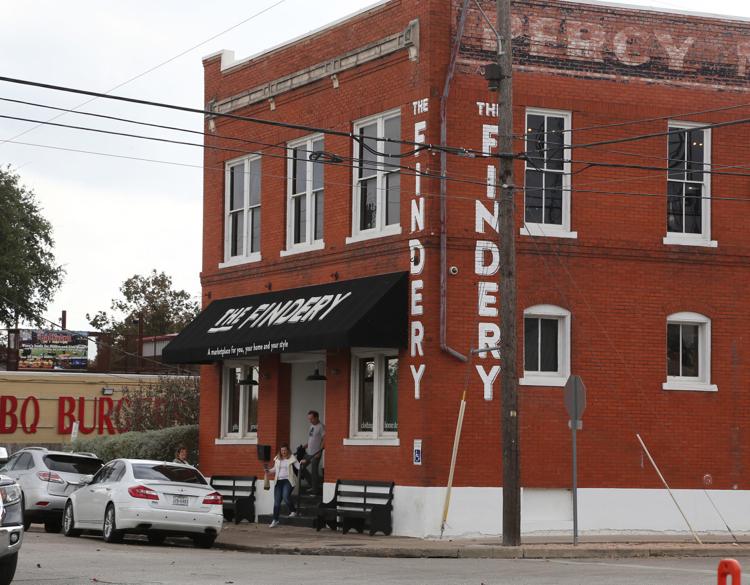 Magnolia Press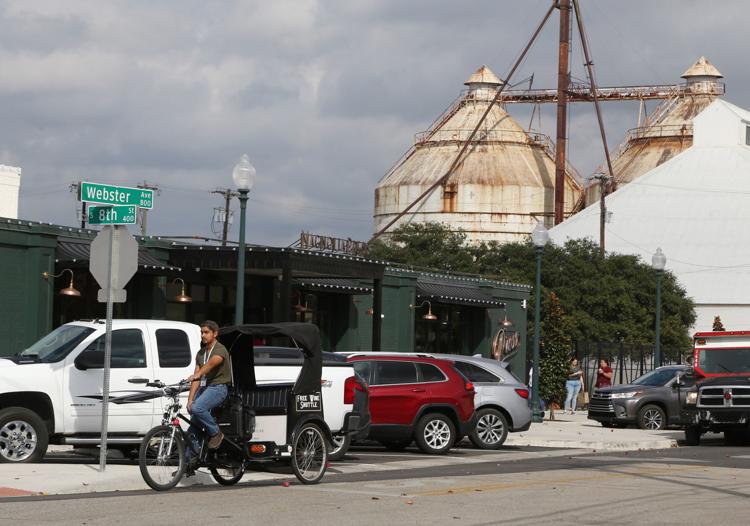 Sweet Station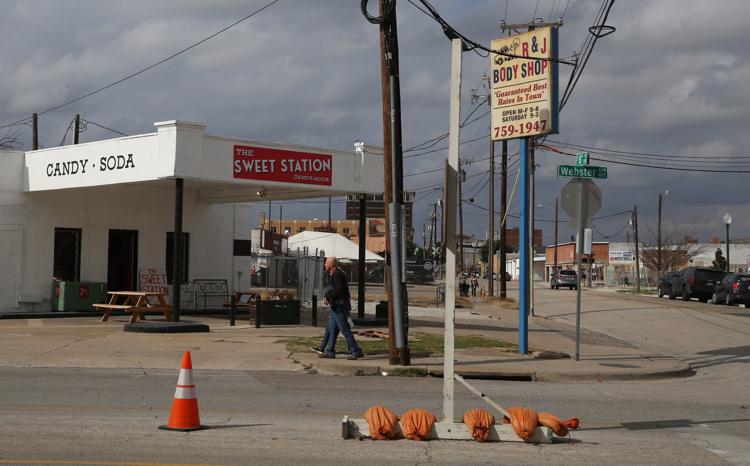 Jimmy Don Holmes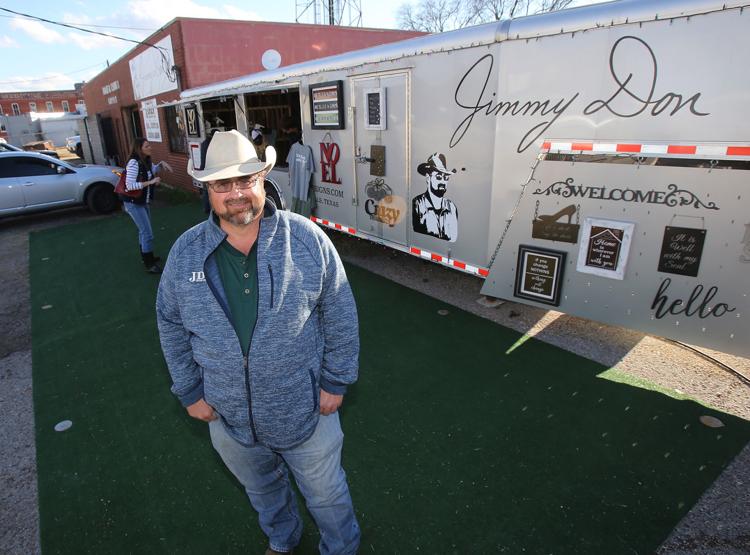 Falcon & Owl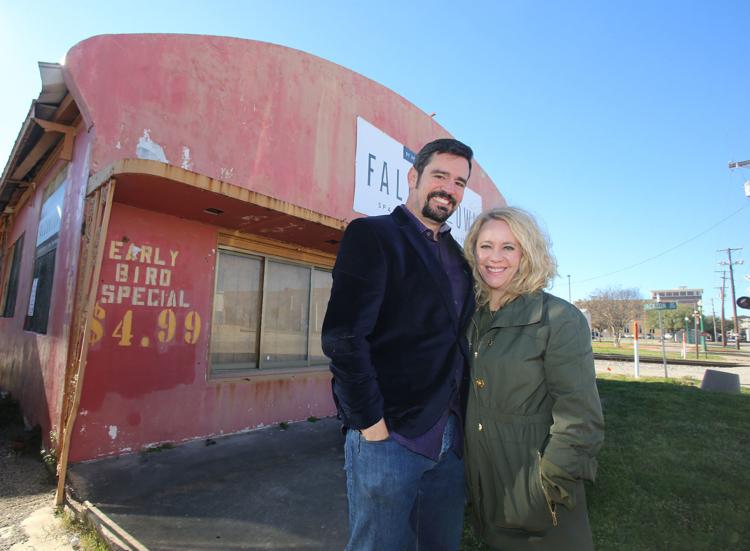 Czech-themed Pivovar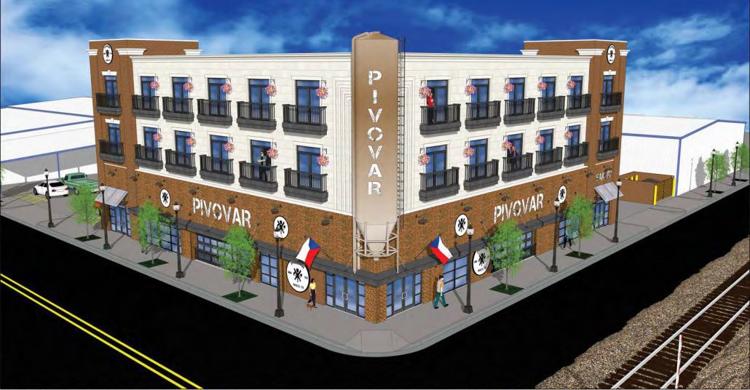 Downtown Transit Terminal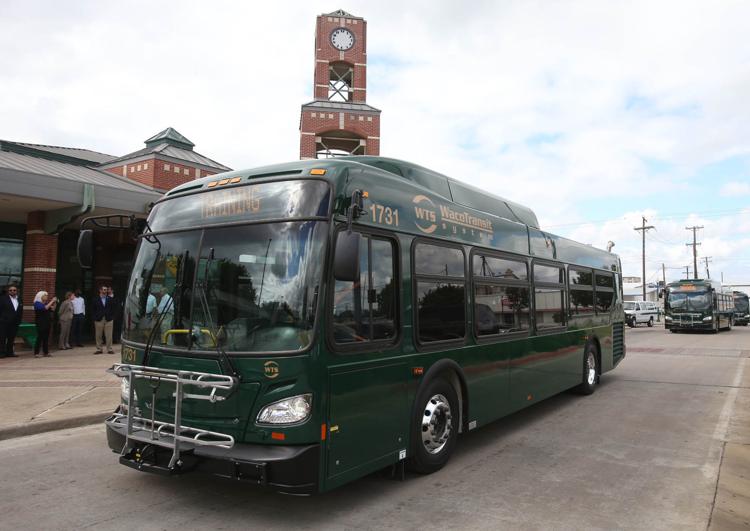 Morrison Supply building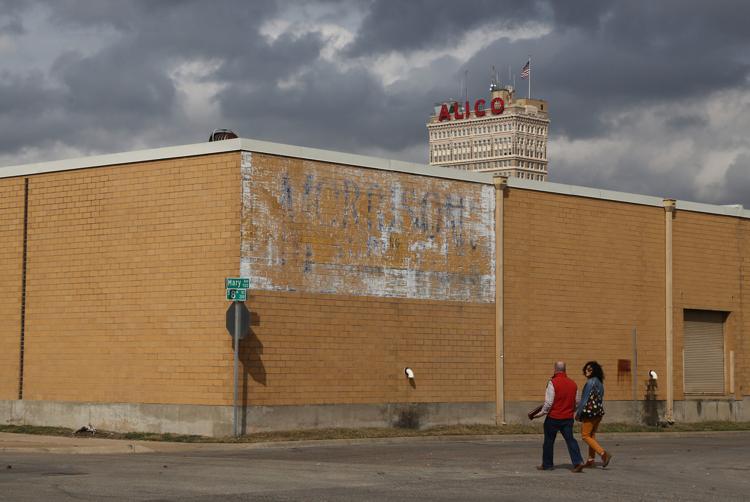 Union Hall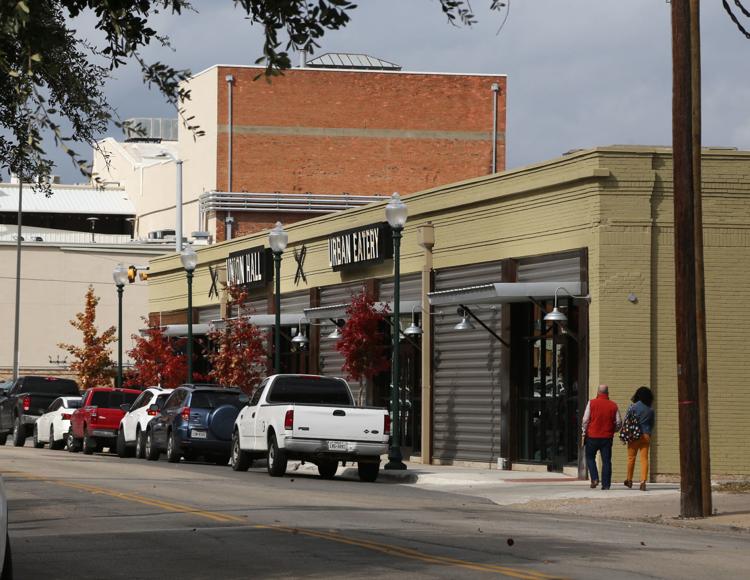 Stratton Building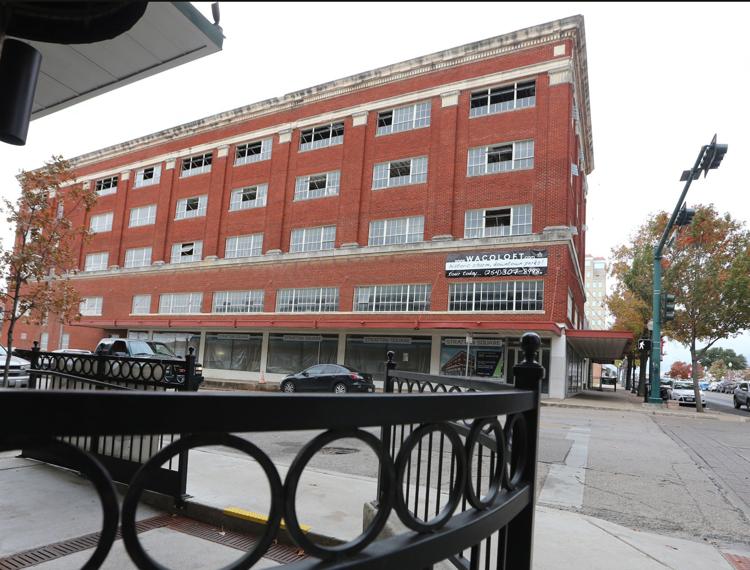 Waco Hippodrome Theatre
Raleigh Hotel building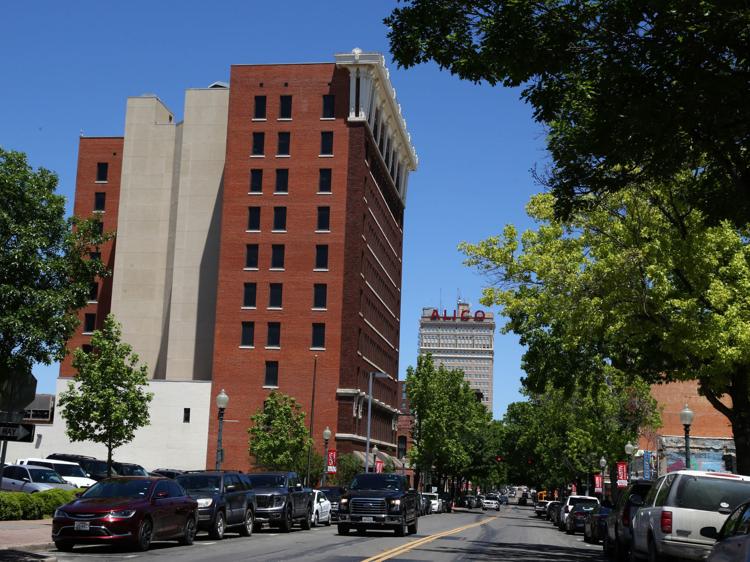 Baylor University School of Social Work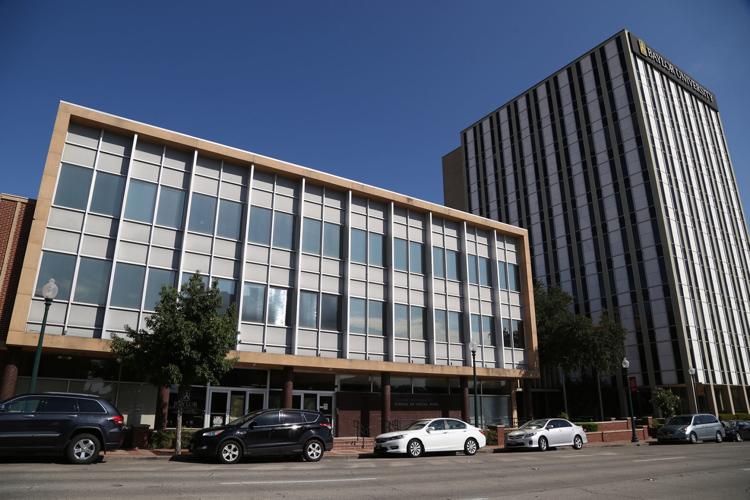 Texas Baptist Historical Collection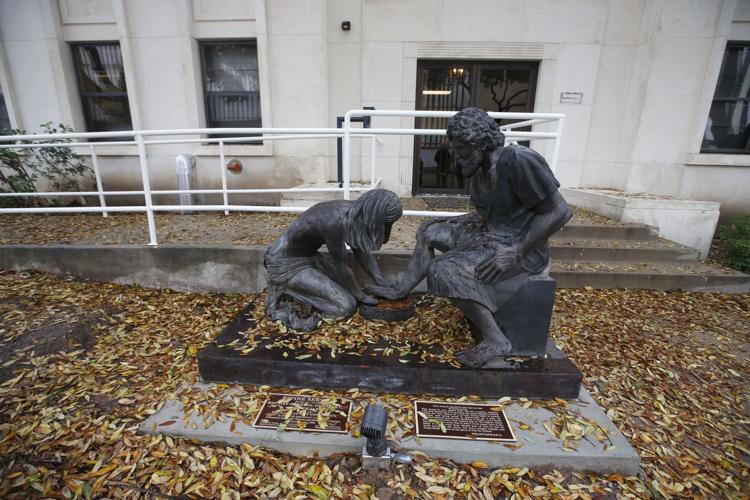 Southern Roots Brewery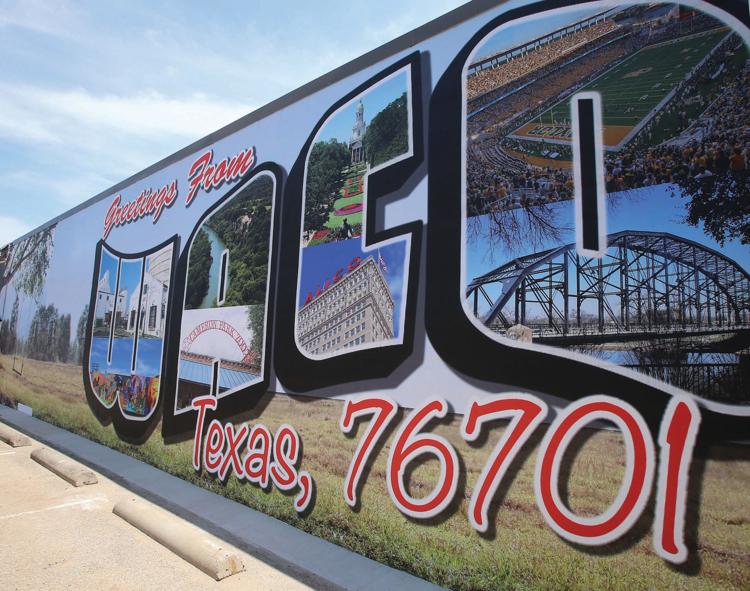 Old Waco High School
Grand Lodge of Texas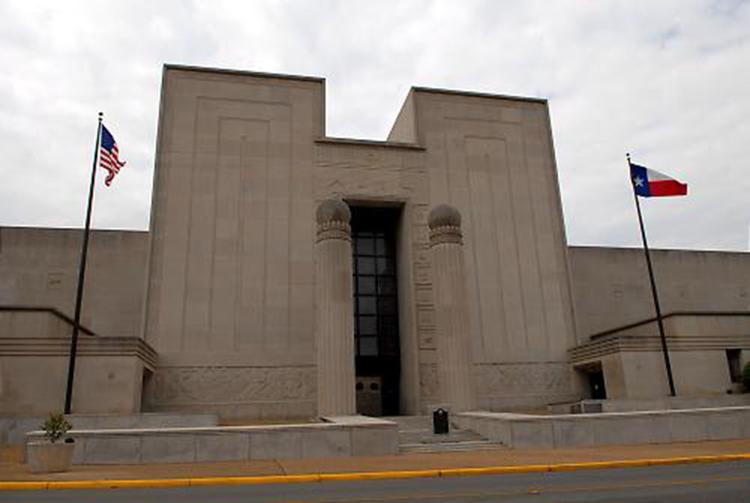 Grand Karem Shrine building