CrossFit Waco, a downtown haven for hundreds who like to push, pull and throw weights around, is relocating to Elm Avenue in a move that backers of East Waco development believe will give strength to their cause.
The Eastern Waco Development Corp. sold a 13,000-square-foot building at 713 Elm Ave. to CrossFit Waco founders Brandon Hancock and Jonathon Shelton for "six figures," the corporation's board President Linda Lewis said.
The sale of the former Safeway built in 1953 will give the corporation more spending power and clout in its pursuit of opportunities for minorities, particularly those living and working on the east side of Lake Brazos, Lewis said. She said the area is poised to capitalize on the rebirth of Waco's inner city, where loft apartments, restaurants and retail ventures continue to sprout, fueled by Magnolia Market at the Silos, nearby McLane Stadium and young entrepreneurs.
"We placed two conditions on the sale," Lewis said. "They will accept our subcontractors, and we're targeting minority and women-owned subs, and they will make use of the Doris Miller Y, which has both indoor and outdoor swimming pools that could be made available to CrossFit members."
The Doris Miller YMCA of Central Texas operates at 1020 Elm Ave., and Lewis said the Eastern Waco Development Corp. wanted to protect its viability by ensuring CrossFit becomes a partner, not a competitor.
"We will pay for renovations and reconstruction, and CrossFit will reimburse us as the work gets done," Lewis said. "We are now waiting on the city to approve reconstruction."
She said the renovations will cost about $150,000.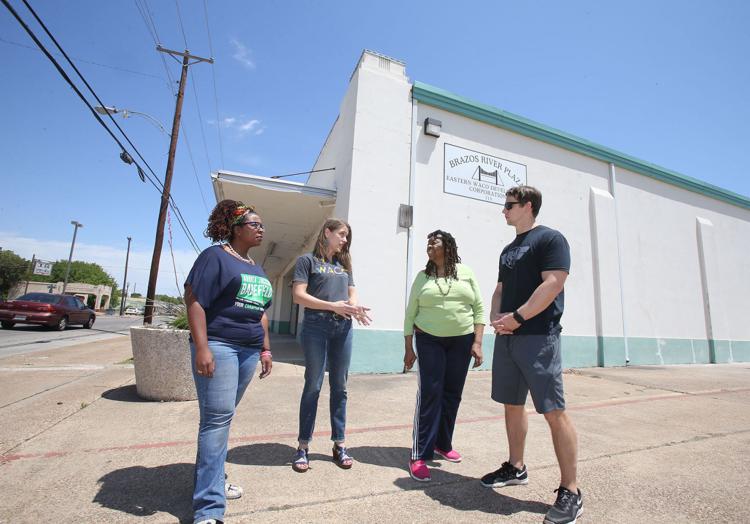 Demolition has already started, said Pat Farrar, a commercial real estate specialist who helped negotiate the sale.
"I've been working with the CrossFit guys for about a year," Farrar said. "Magnolia bought the location they now occupy, at Eighth Street and Webster Avenue, and their lease expires in July. They saw the writing on the wall and began to look elsewhere. This was an off-market deal, as the space was never formally listed, so I can't comment at all on the sales price."
Tom Salome, longtime Waco real estate developer and president of M. Lipsitz & Co., a scrap metal business with operations at Elm Avenue and University Parks Drive, donated the building to the Eastern Waco Development Corp. in the late 1990s, Lewis said.
Since then, it has served as temporary office space for fledgling ventures, a venue for community meetings and lunches, even a handy location for celebrating anniversaries and birthdays, she said.
But the work of the Eastern Waco Development Corp. should transcend social calendars, which is why parting with the building makes sense, Lewis said.
"We want to become totally involved in development issues coming to this side of the river," Lewis said. "We may even get into some housing rehab with the skills we have available through the local subcontractors. We may get in touch with people who inherit property and don't know what to do with it. Somebody dies and the kids don't want it. Basically, we would like to create a market niche that we could build on, something to get people of color and minorities involved, that will maintain the diversity of our neighborhoods."
Shelton, the CrossFit co-founder, said an opening date for a new-and-improved workout center has not been set. He and Hancock wanted to remain near downtown and were intrigued by Elm and its potential redevelopment, Shelton said.
He said beyond that, he will update his 350 members on the changes once the project is closer to its completion.
Nancy Grayson, owner of Lula Jane's bakery on Elm Avenue, has planted seeds for another venture there, announcing she hopes to open a nonprofit grocery store nearby.
"CrossFit is moving over. Three more restaurants are opening. My plans include the market. I think it's all good," Grayson said. "I can't unveil someone else's plans, but I know of at least five projects on the way, and a lot more are in the works. Elm Street is coming alive."
Grayson said new attractions will complement longtime Elm businesses, including Marilyn Banks' Marilyn's Gift Gallery and Tony Demaria's Bar-B-Que, in making the street "a destination for the day."
Tony Berotte, a Galveston native and businessman who lived in Austin and Los Angeles before moving to Waco in 2002, said Elm Avenue is paved with opportunity. He bought a onetime domino hall at 310 Elm Ave. and hopes to open a "stylish but comfortable" restaurant serving seafood, brisket, ribs and several chicken dishes.
"I've been cooking since I was a little kid and I have friends in the restaurant business," Berotte said. "Elm Avenue reminds me of my home in Galveston, the way you can stroll up and down the street. I'm trying to find photos of the old domino hall and I'm working on a name for the restaurant, have about 10 or 20 ideas. I want to preserve as much of it as possible."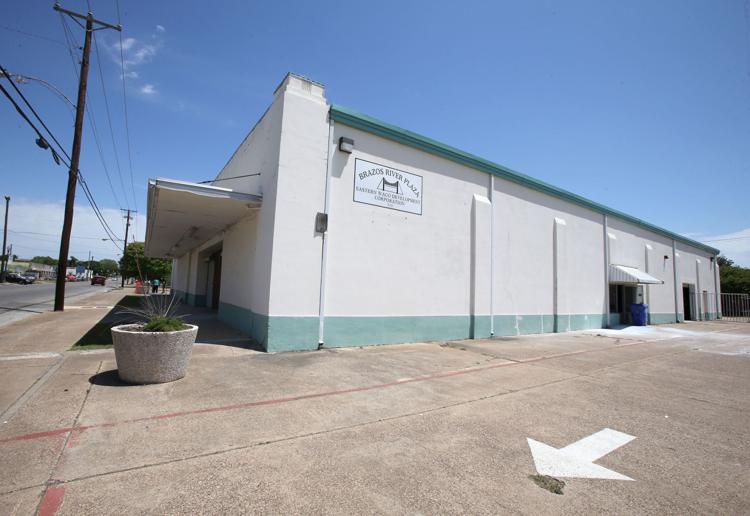 A handful of vacant lots flank the building, prompting Berotte to visualize "another project down the road," that could include cottages, he said.
Megan Henderson, executive director of City Center Waco and a promoter of downtown ventures, said the building CrossFit bought had become a burden to the Eastern Waco Development Corp., whose resources were tied up in maintaining and operating it.
CrossFit, meanwhile, will generate traffic from "a large number of people coming in and out, with disposable income, and hungry when they leave." Other businesses in the area will enjoy collateral benefits, Henderson said.
She said she hopes Elm Avenue becomes a "vibrant commercial district, with an arts and cultural flair, one where the existing historical, unique character is preserved. We're pursuing businesses that reflect those preferences."
Henderson said she is aware that higher property valuations often follow redevelopment of long-ignored areas. Downtown Waco serves as an example. Merchants have complained about the rising cost of occupying downtown space.
Shelton, with CrossFit, told the Tribune-Herald last year that rising appraisal values increased his property taxes from $7,700 in 2014 to $26,000 in 2017. The McLennan County Appraisal District in 2017 increased the value of the CrossFit and Yoga Bar building by 46 percent, meaning even higher taxes. He said the CrossFit lease passes all taxes to the tenant.
Meanwhile, Grayson said her property taxes have tripled.
"There is a lot good about development and growth, but you also have to be sensitive to the needs of the neighborhood," she said. "This is a multigenerational neighborhood, which people have called home a long time."
Henderson said she is aware of concern over the escalating tax burden on downtown properties and hopes the trend does not undercut development.
"I do not think we're seeing people locating here, in East Waco, to escape that tax burden, the only exception being Brotherwell, the brewing company looking at the east side because space across the river was too expensive," Henderson said. "I think people are locating here because they want to be on Elm. They have a vision for the neighborhood. They are seeking Elm, not fleeing somewhere else. I had a big concern that CrossFit was going to leave downtown entirely, so we really got engaged in finding them space."