Sam Castillo Jr., part of the family that owns the popular La Fiesta restaurant, is sold on the food hall that developers Shane Turner and Todd Behringer are placing at Eighth Street and Franklin Avenue, a site filling with users proposing to serve up gourmet pizza, premium coffee, street tacos, ceviche, burgers and prime beef cuts.
Castillo has secured liquor rights in the 18,000-square-foot venue, where he will open a full-service bar, a second smaller bar and a "street taco" emporium in separate locations.
"We were fortunate to get three spaces: the bar, a satellite bar and a space for tacos," he said. "We will serve Texas-style craft cocktails and margaritas, of course. We will make flour and corn tortillas right there in front of you. The small bar, about 110 square feet, will be located toward the front of the hall, and we will be authorized to serve alcohol throughout the common area."
Real estate agent Jonathan Garza said he is continuing to work on multiple deals but has secured signatures on about 70 percent of the venue. Garza said he expects Union Hall to open over the summer.
The Turner-Behringer team is tapping into the growing national popularity of food halls, where individual tenants typically offer food and drink under one roof throughout the day and into the night. Union Hall will sport a 300-seat common area, mezzanine, and indoor and outdoor patios, Garza said.
He is not quoting lease rates and is negotiating deals individually, depending on need for space. He said available units started at about 110 square feet. Several tenants have chosen to combine stalls, pushing their food preparation and eating areas to 600 square feet. Three anchor spaces have been designated: a 1,300-square-foot space going to a meat market called Texas Elite Meat, a 1,400-square-foot restaurant space yet to be leased, and the 1,100-square-foot bar Castillo has secured, Garza said.
There will be about 20 stalls, and three larger designated areas, he said.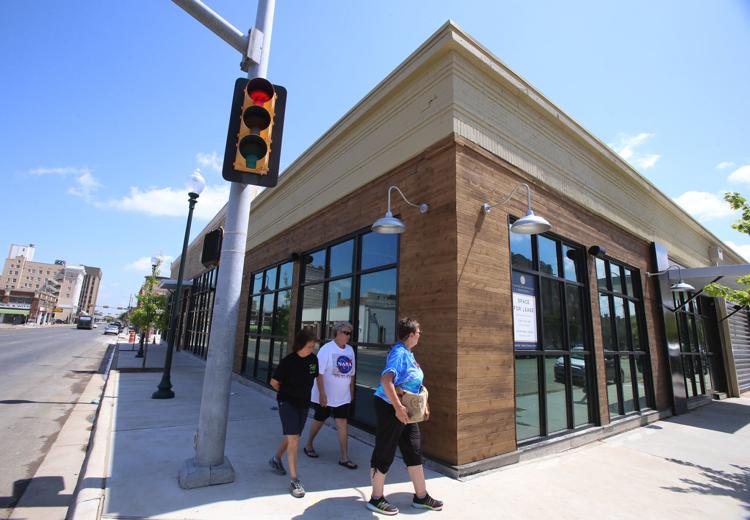 New, familiar names
Familiar names include Captain Billy Whizzbang's, which has been serving burgers since 1977, and Castillo's La Fiesta Restaurant & Cantina, whose roots in the local dining scene can be traced back more than eight decades.
Kurbside Coffee, from Mexia, will brew using beans from Waco-based Apex Coffee Roasters. Adilene Camarena, who graduated from the Texas State Technical College culinary arts program and works in a Tex-Mex restaurant her family owns in Hillsboro, will prepare international desserts at Around the World. She has traveled extensively, visiting the cities of London, Paris, Prague and Rome, as well as Mexico, Spain and Costa Rica, gathering regional recipes. She sold cakes from her home, saved money and traveled when her scheduled allowed.
"I will be baking on-site, serving international treats made from scratch and right out of the oven," Camarena said.
A partial menu may include Mexican tres leches, Japanese mochi and Turkish baklava.
Ceviche Del Mar, another tenant, will serve marinated fish prepared with a Latin flavor, as the name suggests.
Garza said he focused on locally owned and regional prospects, though he did not rule out chains. He said Turner visited food halls in the United States and abroad in pursuing concepts and best practices he could apply locally. One valuable piece of advice Turner received, Garza said, is that Union Hall should include food and drink offerings throughout the day, at breakfast, lunch, dinner and late-night, to appeal to residents and tourists alike.
He said ownership will hire a management team to oversee general operations, but each lessee is responsible for staffing.
"I will have about 350 square feet and a limited menu," Captain Billy Whizzbang's owner Trent Neumann said. "Downtown is the direction a lot of people are going, and I wanted a presence there. I think this offers a unique opportunity. Hours, I don't know yet. We'll probably have 12 to 14 people working there to cover all our shifts and weekends. We have customers who work downtown, but they tell us they don't come see us as often because they don't want to drive all the way across town. This will address that."
Indulging passion
Bert Naumann, 39, left Midland and a career with an oil company to buy a home in Waco. His 6-year-old son was born with a heart defect, has endured four surgeries, and appears on a heart transplant list. Waco is closer to the Dallas hospital where the transplant would take place, Naumann said.
While in Waco, he said he decided to indulge his passion for food. A friend owns a meat market in Midland, raises Wagyu cattle, and has agreed to supply Naumann with beef for processing locally. He hopes to sell prepackaged hand-cut steaks at Union Hall, and he envisions cooking demonstrations, onsite grilling and the sale of burgers and set-ups for tailgating. He is also pursuing poultry and pork providers.
"I will have my own corner, my own entrance, my own technical address," Naumann said. "It will be kind of like an indoor farmers market. I'll probably sell milk, vegetables, seasonings, olive oil, beer and wine. I will need a staff that includes meat cutters and cooks. I'll help out wherever I can."
Megan Henderson, executive director of City Center Waco, said she is quite impressed by what the food hall represents and its potential tenants.
"That sounds like a fantastic lineup," Henderson said. "You have local favorites, names familiar with Wacoans, and it is great to give them access to downtown. Then there are the out-of-the-box types, which should provide a tremendous complement. When families go out to eat, we are always restrained by the pickiest eater among us. There are adventurous and non-adventurous members. This is a place where they all can come together, have a different experience each time."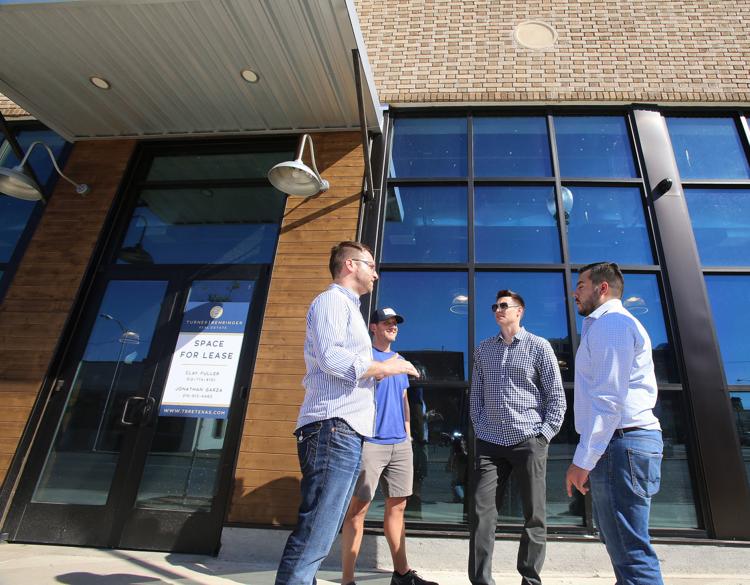 New food concepts
She added, "I think it also provides a jumping-off point for food concepts for which food trucks would not provide the best venue. Desserts, for example. You might not want to visit a food truck for a dessert."
Gregg Glime, a local real estate agent involved in several high-profile projects downtown, including The Containery, a mixed-use development made partly with shipping containers, said he is excited about Union Hall and what it could mean to the inner city.
"They announced Union Hall about the same time we had announced The Containery, and both have a food hall-type concept," Glime said in an email response to questions. "It's exciting to see both of them come to fruition, and there has been much anticipation for both of them to open this year."
Both will offer additions to residents and visitors' lunch and dinner rotations, he said.
"Both venues will have the ability to offer an entire family or group party the option of going to one place and having five-plus dining options," he said. "It will be tough to get in an office argument about what's for lunch, if that's your option."
Nationwide trend
The trend of operations bringing together multiple food vendors around shared eating space is starting to mature, he said.
"On a national level, these concepts are starting to prove their adaptability and success," Glime said. "I believe this is an application of a dining experience that will continue to trend heavily in the future."
Garza said he continues to market a prime spot in Union Hall, the one anchoring the hard corner of Eighth Street and Franklin Avenue.
David Gorham, who operates a brick-and-mortar barbecue restaurant and food trucks under the Honky Tonk Kid banner, said he likes the food hall's potential and is eager to see how it performs. He said he's expanding "in a different direction," and has agreed to place a Honky Tonk Kid location at Balcones Distilling, the whiskey business at 225 S. 11th St. downtown.
"I should have a soft opening in a couple of weeks," he said.
A proposed attraction at Eighth Street and Franklin Avenue called Union Hall would feature space for 27 restaurants and food-related businesse…