The Waco City Council approved $6.44 million in public incentives Tuesday for developers behind three hotels slated for Martin Luther King Jr. Boulevard, Bridge Street and Taylor Street.
The city will provide KB Hotels LLC with $3.24 million over seven years as a 55 percent rebate of the company's hotel occupancy tax, plus a $3.2 million grant from the downtown Tax Increment Financing Zone. The public incentives add up to more than $17,840 per room.
Construction on the $21.7 million project is scheduled to start early next year and wrap up by 2022. Development plans include a 132-room Cambria, a 128-room Even Hotel and a 101-room Holiday Inn Express.
"It's an exciting thing overall for our community," said Kenny Bhakta, the project developer who also owns Hotel Indigo downtown. "We want to focus on it and create jobs and meet hospitality needs that are here in Waco."
The project will create 85 full-time jobs and 20 part-time jobs between the three hotels. Those will be filled by December 2023, city economic development director Melett Harrison said. The minimum wage for those jobs will be $9 per hour, plus benefits.
She said tourists often walk along the Waco Suspension Bridge toward Elm Avenue and turn around once they hit Martin Luther King Jr. Boulevard.
"We've been in need of that proverbial breadcrumb that takes them that next step down the road," Harrison said.
District 1 Councilwoman Andrea Barefield said she is happy the project is coming to the district she represents.
"It's a good thing to see this development happen," Barefield said. "I'm speaking mainly because this is my district. And I want to see as many beneficial things, number one for our city, of course, number two for our district specifically. It is important we are able to bring jobs to people and people to jobs."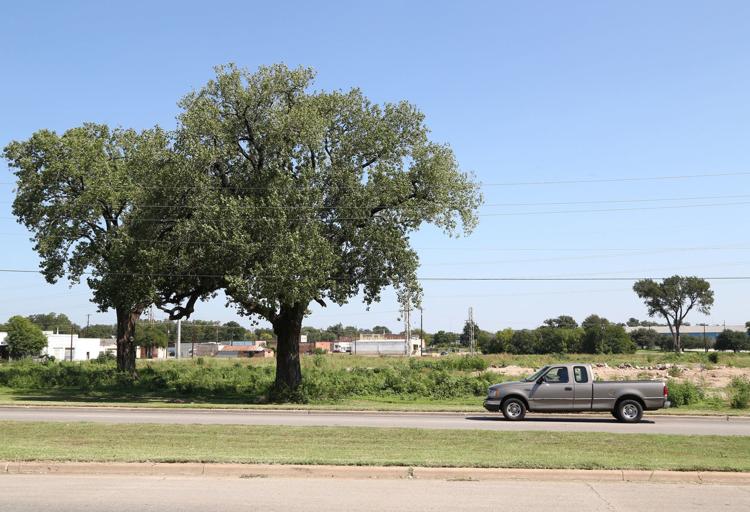 The contract for tax incentives may be canceled if KB Hotels does not invest at least 85 percent of its proposed real property investment or does not create at least 85 percent of the jobs promised. The developers must also generate projected hotel occupancy tax revenue and fulfill hotel room block commitments to collect a rebate for a given year.
District 2 Councilwoman Alice Rodriguez also signed off on the project, and referenced former District 1 Councilman Wilbert Austin Sr., who died in June last year.
"I know there's a council member somewhere in heaven dancing right now," Rodriguez said.
Other business
The council approved an agreement with The Civic Center LLC, as the company pursues construction of a mixed-use office space on city land near Heritage Square. The agreement gives the city and The Civic Center 120 days to continue planning the project. The council voted to start negotiations on the project in September of last year.
The council learned the city has collected 98.97 percent of taxes due over the past year, the same amount as the previous year. Lawyers who compiled the report said they are pleased by the city's high collection rate.