The impending sale of BSR Cable Park and the proposed development of a "country club for surfers" have caused concerns among northeastern McLennan County residents and rural water supply corporations about diminishing water quality and quantity.
BSR owner Stuart Parsons Jr. confirmed he and a California development group will close on the sale of the water park near Axtell within 45 days. As word of the sale began to spread, reports surfaced that the new owners possibly plan to build 80-90 homes in the area to complement the new surfer country club.
The additional potential water users, the normal travails of operating rural water supply companies, and shrinking levels of the Trinity Aquifer from which much of the area's water is drawn have brought a sharpened focus on the otherwise quiet countryside.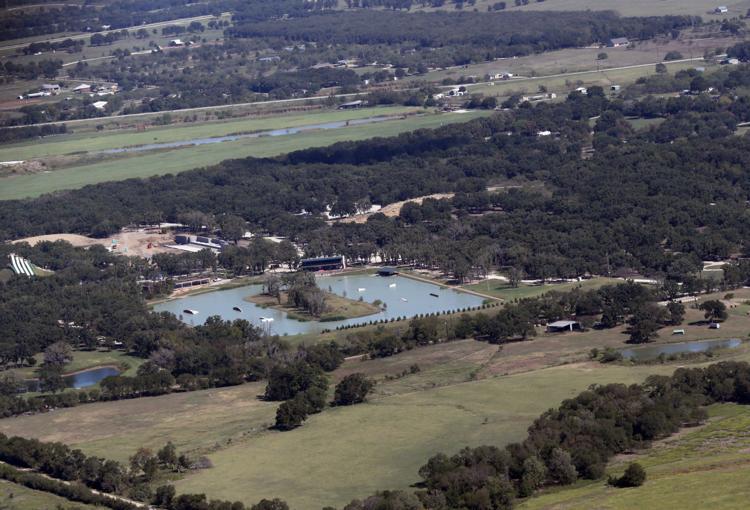 Hundreds of residents around the water park are served either by the Elk-Oak Lake, Prairie Hill or Moore water supply corporations.
This summer, Larry Moore, owner of the beleaguered Moore WSC, which has about 85 customers, signed his water permit rights over to Parsons in anticipation of the water park sale. Parsons, who employs about 100 workers at BSR and who has been generous in his charitable gifts to the community, came to Moore's rescue last year when Moore's system failed and he did not have funding to make the necessary repairs.
Moore's water well since has been closed, and he has relied on Elk-Oak Lake's water system to provide water to his customers for the past 18 months. EOL has extended its six-month contract with Moore three times, with the current contract set to expire Nov. 30. It is not clear what will happen to Moore's customers after that.
At a meeting of the EOL board of directors Thursday night, Moore told members he is doing his best to try to find a new water source for his customers, but his inability thus far could leave his customers in the lurch again. Moore's customers were without water for a month last year before Parsons intervened.
Moore said Parsons forgave his debt as part of their deal to transfer his water permit to Parsons. Parsons said he never saw it as a debt Moore owed him and considered it more of a "contribution to the community" to help those in need.
While Parsons declined to identify the new BSR ownership group, he said the deal will be good for McLennan County.
"It is going to be a really good thing for Waco and the county," he said. "BSR has brought a lot of people to Waco and we are probably the biggest taxpayer for the Axtell school district. Surfers have been coming and will be coming from all over the country, from everywhere all over the world. Their plan is for it to be a country club for surfers."
Parsons said he will attend a meeting Tuesday with area rural supply company officials to discuss the feasibility of the city of Waco supplying water to them and to BSR to augment water drawn by the companies from the Trinity Aquifer.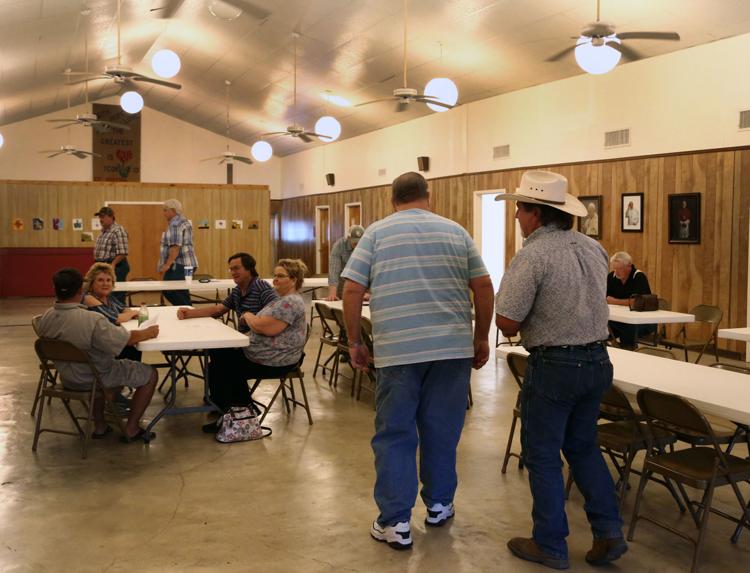 BSR cabins and shops are EOL water supply customers, and Parsons has his own well on the property to provide water to the park and to livestock and game on his property.
EOL officials, like officials at most companies that rely on water from the aquifer, are dealing with high levels of arsenic, a naturally occurring chemical that can be toxic if not treated, filtered or diluted.
EOL bookkeeper Cassie Pantelici said EOL officials have decided to take the city of Waco's offer to provide water to the company's 650 customers, but the process will not happen overnight. EOL is teaming with Axtell WSC, and they have applied for state grants to help fund the operation, which could cost several million dollars, she said.
Waco will provide the water, but EOL and Axtell water supply companies will split the cost of running lines that will connect to Waco lines at Loop 340 and other possible costs, such as storage tanks.
At that point, EOL will blend surface water from Waco with their groundwater to dilute the groundwater's arsenic to acceptable levels, Pantelici said.
She said EOL officials are hearing now from a lot of Moore's customers in the Beaver Lake area who thought EOL stepping in 18 months ago was going to be a permanent solution for them. With news of the BSR sale and Moore transferring his water permit rights to BSR, they are becoming more vocal.
"People are concerned," Pantelici said. "You know how it is where there is a small-knit community. They have heard there is a big entity coming in to buy BSR and people already have had concerns about BSR with all its traffic and people drinking and driving. And we hear a lot of concerns about water. It is an issue that has been building for awhile that the public is just really starting to notice."
Waco banker Rodney Kroll is chairman of the Southern Trinity Groundwater Conservation District, created to monitor and regulate the withdrawal and use of groundwater in McLennan County. He, too, heard concerns raised from area residents after the district approved the transfer of Moore's water permit to Parsons.
"The Trinity Aquifer is non-rechargeable," Kroll said. "It does not recharge and it generally has been going down about 6 feet, probably more, per year. So if it is not recharging and it is going down 6 feet a year, you can figure a day when there won't be any Trinity water sometime in the future.
"I think water concerns are a strong concern, such that all the developers and others in McLennan County need to be reviewing the amount of water that is available to support the people to live. With McLennan County, the Brazos River Authority, the Southern district and others, there is a consortium that is trying to plan on how we are gong to get water for everyone in the future," Kroll said.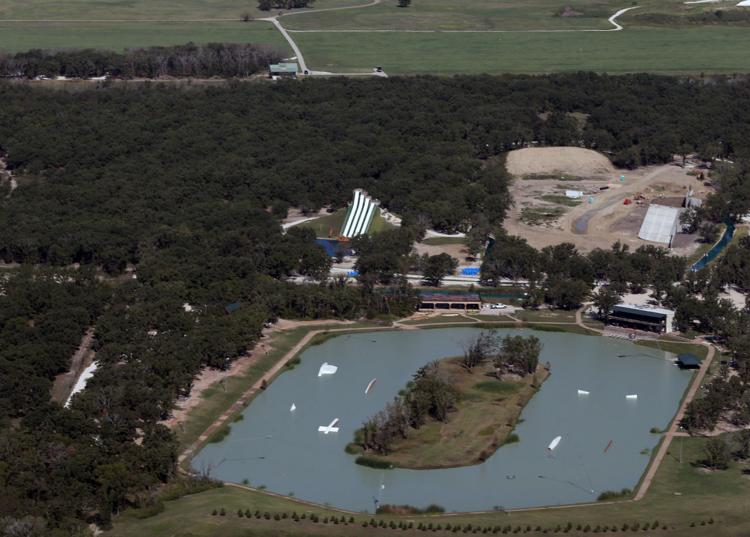 The city of Waco has extended a standing offer to area rural water supply corporations that might want to explore the possibility of tapping into the city's water supply, said Jonathan Echols, spokesperson for city of Waco utility department.
Echols said the city essentially created the capacity to become a regional water supplier to those interested when it raised the level of Lake Waco by 7 feet in 2003. The city of Waco gets most of its water from Lake Waco and has contracts to sell treated supplemental water to surrounding cities and water suppliers.
Joe Yelderman, a Baylor University geosciences professor, said that while the Trinity Aquifer water level is decreasing steadily, it will not run out of water any time soon. However, it is not being replenished and it takes from 20,000 to 25,000 years for the underground water to travel the 80 miles from Stephenville to Waco.
Decreased water levels make it harder and more expensive to pump it, and permit holders may not be able to pump as much, Yelderman said.
If reports are correct about a proposed 90-home residential development in the area, Yelderman said he does not blame the area residents for their water concerns.
"I would be concerned about running out of water," he said. "I would be concerned about the fact that more people are using groundwater in that area. That is going to increase the general rate of the drawdown in the aquifer."
On the other hand, Yelderman said, if more people are using groundwater, there are more customers who can provide funding to help improve the rural water suppliers, share in the costs of drilling new wells or paying for treatments to dilute arsenic levels.
"There are pros and cons, but I would definitely be concerned and would want to be aware of what is going on out there," Yelderman said.