A Baylor University donor has agreed to give Baylor officials a recording he says will show former university board chairman Richard Willis making lewd and racist comments, the donor's attorney said Friday.
But Baylor's lawyers said in a recent filing that before they issued a subpoena for the recordings, the attorney hinted that the release might hinge on Baylor paying off a $3 million claim by the accuser, Greg Klepper of Waco.
Klepper's attorney, Don Riddle, denied the Baylor lawyers' account Friday, saying Klepper's claims for his "unpaid work" on McLane Stadium "have nothing to do with what he saw and heard in Mexico" in 2014. Riddle said demanding payment for the recording would amount to criminal extortion, and he challenged Baylor attorneys to refer a case to prosecutors if they believe that happened.
"For someone to try to imply or insinuate that Mr. Klepper's comments have anything to do with money or money that he is unpaid, that's deceptive and shifts the focus," Riddle told the Tribune-Herald.
Klepper has claimed he saw Willis refer to "n----- football players" at Baylor and female students as "the best blond-haired, blue-eyed p----" in Texas, along with anti-Semitic comments. On Monday, Baylor President Linda Livingstone announced the school is investigating whether Willis made the statements.
Willis, who vehemently denied the claims through his lawyer, said Klepper has not forgiven him for declining to invest in Klepper's business while Willis was board chairman from 2012 to 2016. He left the board in 2017.
Regardless of whether Klepper's attorneys implied a demand of payment for the recordings, Baylor attorneys pointed out that Klepper has no pending case against Baylor.
His former company, Energy and Automation Inc., sued Baylor in 2015, claiming the company is owed more than $415,000 for audio, audiovisual and broadcast cable installation at McLane Stadium. Weeks later, Klepper dropped the suit against Baylor in 414th State District Court in Waco and later resolved related claims against Parsons Electric LLC and Western Surety Company.
In a filing on behalf of Baylor on Sept. 28, attorney Julie Springer said Riddle told her on Sept. 25 that Klepper would not release the recording because it is related to a claim, valued at more than $3 million, Klepper has against the university.
Springer recalled asking Riddle if Baylor had to pay Klepper to turn over the tape. Riddle said "no," and asked if their conversation was being recorded, which it was not, Springer wrote.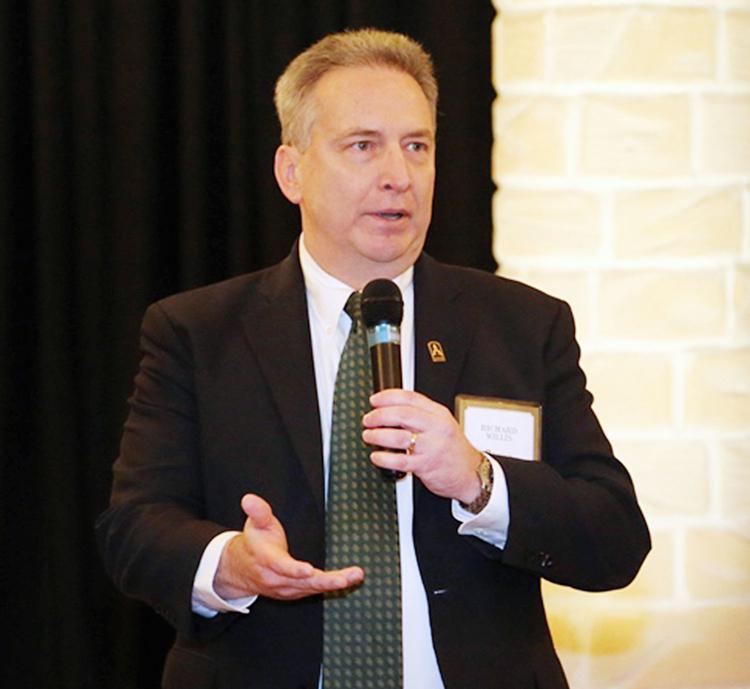 "It is important for Baylor to see the tape, regardless of whose story it confirms," Springer wrote to Riddle the next day. Riddle replied that Klepper is "not inclined" to release the tape and later said he would not allow Springer to listen to the tape.
In a statement Friday, Baylor declined comment on the situation.
"The declaration of our attorneys speaks for itself," according to the statement.
The allegations against Willis first came to light in the Aug. 20 deposition of Tom Hill, a longtime athletics administrator who was fired in 2016 at the height of the sexual assault scandal that led to the departures of Baylor President Ken Starr, head football coach Art Briles and athletics director Ian McCaw. Hill was questioned by Jim Dunnam, a Waco attorney representing 10 women who allege they were sexually assaulted while attending Baylor.
In his deposition, Hill said Klepper told him a tape including Willis' comments exists. Riddle previously represented Hill in a lawsuit filed against Pepper Hamilton LLP, the law firm that investigated Baylor's institutional response, and Neal "Buddy" Jones, a former board chairman. U.S. District Judge Robert Pitman, who oversees the lawsuit facing Baylor, dismissed that suit last year.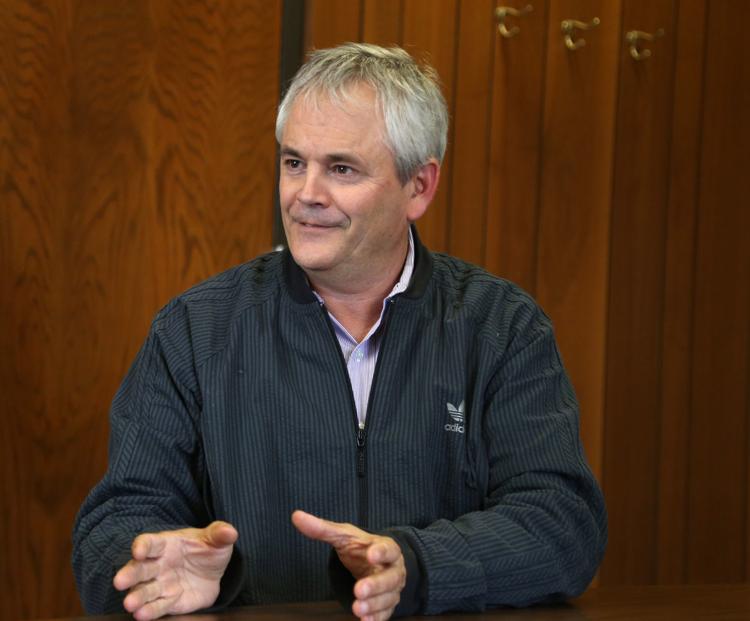 On Wednesday, both Baylor and Willis asked Pitman to unseal communications leading up to the Tuesday public disclosure of the affidavits Klepper and his business associate, Alejandro Montaño Urdaneta, signed containing the allegations. Dunnam opposed those motions Thursday, saying the requests by Baylor and Willis only seek to "help their spin machine."
Dunnam wrote that Klepper ceased his financial support of Baylor after hearing Willis make the comments. This came years after Klepper's daughter, who suffers from a debilitating disease, was a unifying force of the Baylor women's basketball team that won the national championship in 2012. Haley Klepper was featured in an ESPN story that year and was commended by President Barack Obama during the Lady Bears' trip to the White House.
On Friday, Dunnam said he is unfamiliar with the negotiations surrounding Klepper's recording. But he accused Baylor of further muddying the case by disparaging Riddle, who won a Baylor Legacy Award in fall 2016 with his wife. They are the namesake donors of the Stacy Riddle Forum, a meeting space for Baylor sororities.
"It's disgusting, and anybody that has anything to do with leadership at Baylor University ought to be ashamed of themselves," he said.
And Willis' attorney, Steve McConnico of Austin, on Friday said the allegations surrounding the Mexico meeting have "zero to do with" the claims of the 10 plaintiffs suing Baylor under Title IX.
"It's time to bury these old grudges," McConnico said.