Another day, another hotel dotting the Waco skyline or in the works.
In reality they do not arrive that often, but some say it seems that way.
Recently a $6 million construction permit was issued for a 97-room Staybridge Suites in The Colonnade development on Woodway Drive, near the Regal Jewel movie theater. And Kary Lalani, with Lalani Lodging, said Saturday his family has chosen land on I-35 in Bellmead as home to a Home2 Suites by Hilton.
It will have 95 units for extended stays and ground could break next year, Lalani said. The company he leads already has a stake in lodging locally as developers of Hilton Garden Inn and Homewood Suites by Hilton.
Six hotels are going up right now in Greater Waco, including a 115-room Aloft on South 11th Street and a 125-room Springhill Suites at University Parks Drive and Interstate 35, both within a shout and the flying dust associated with the $341 million widening of the interstate.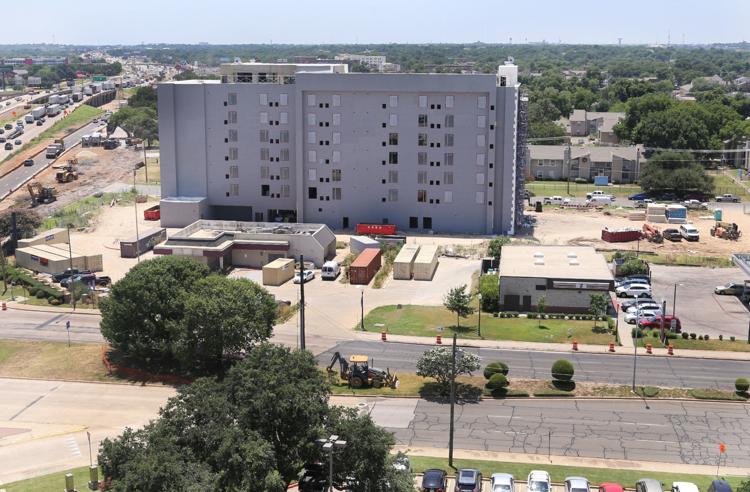 Within two years, Waco should have 652 additional rooms available to tourists, conventioneers, athletic teams and overnight visitors wanting to sample Magnolia Market at the Silos, Cameron Park Zoo, Waco Mammoth National Monument, the Dr Pepper Museum, Mayborn Museum, Elm Avenue and the thriving entertainment, arts and dining venues.
At least that many properties have been announced, four by Kiran "Kenny" Bhakta and his KB Hotels LLC, owner and operator of Hotel Indigo Waco. Land clearing has started for three — Cambria Suites, Even Hotel and Holiday Inn Express — on land bordered by Martin Luther King Jr. Boulevard, Bridge Street and Taylor Street, near the blossoming Elm Avenue district.
Those three brands will bring more than 360 rooms to the site.
Bhakta's team has also broken ground on a 105-room Element Hotel by Westin near Waco's traffic circle, now home to Magnolia Table, Chip and Joanna Gaines' restaurant in the renovated Elite Cafe building.
Asked if the Waco lodging scene has reached flood stage, Bhakta spokeswoman Jacquelyn Baumann hinted at saturation.
"I think we're on a dangerous slope," Baumann said by phone. "We're definitely at a point of reaching maximum capacity for new hotel growth, based on hotels under construction, permitted and announced."
She said the three Bhakta-announced hotels in East Waco will move forward as planned, with groundbreaking scheduled in a few weeks.
"These were strategic and well thought out, located to serve conventions, downtown growth and Baylor University," Baumann said.
She suggested other hoteliers eyeing Waco may want to delay commitments until the current crop of new arrivals have a track record. She also said the city of Waco might be better served shifting its focus to industry recruitment and job creation.
"The time of focusing on hotel development has passed," she said. "Bringing in more business and industry, creating higher-paying jobs in the community, would be a better expenditure of time and resources. This approach, focusing on the future and tech-related jobs, also would help the hotel industry."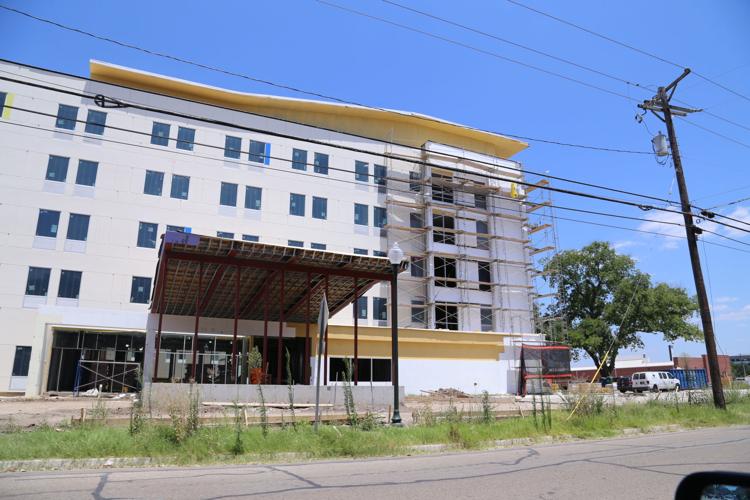 Lalani, with Lalani Lodging expressed similar concerns.
"Yes, we are concerned with all of the inventory/new hotels that are coming online," he said via email. "Anytime a market is expected to absorb inventory at the rate and volume that Waco is anticipated to bring online in such a short window, it will absolutely have implications for the current hotels."
He also said he has misgivings about how economic development subsidies or public funds, including tax abatements and Tax Increment Financing grants, have been used to support construction of new hotels.
"There should be no incentive or public subsidy for an industry that is seeing the kind of growth that the hotel sector is seeing in the Waco area," he said.
He said such approach "is a poor use of public funds."
McLennan County Judge Scott Felton, formerly an executive with the Wells Fargo banking chain more than three decades, offered a different take.
He said hotel oversupply is not around the corner. He believes the city is positioning itself to attract heftier and more lucrative gatherings.
"In visiting with different trade associations over the years, Waco was not a fit for their larger annual meetings, maybe quarterly meetings, as we did not have enough high quality rooms," Felton said. "Now we can go after those we missed."
The county has a sizable stake in the success of the hotel industry. It is well into a $35 million multi-phase expansion of the Extraco-branded fair, rodeo, sports and livestock complex at Bosque Boulevard and Lake Air Drive. Taxpayers approved issuing bonds in 2017, with a 2% hotel occupancy tax and a 5% levy on car rentals assigned to retire the bonds.
"We're already seeing double-digit growth in that fund on an annualized basis based on collecting those taxes 15 to 16 months," Felton said. "It is generating $2.4 million a year, and our committed debt service is $1.875 million annually. We have 40 years by statute to pay off the debt. I can see the excess cash flow, which is $400,000 now, growing to $500,000 or $600,000 as other hotels come online.
"I'm not an expert economist, but I've been a banker 30 years, so I've talked with many. Things change, go up and down, but Waco has become a very popular spot. The feedback I get as I travel around the nation is positive. Waco, Texas, is a good place to visit."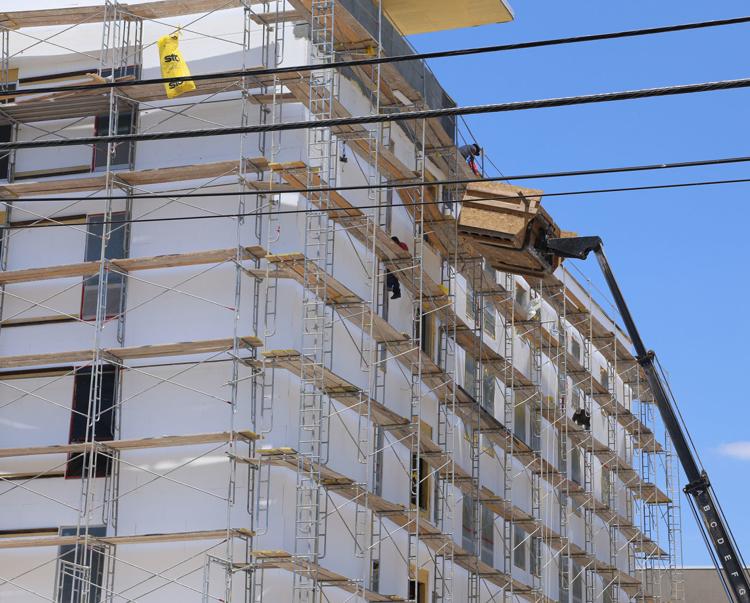 K. Paul Holt, executive director of the local office of the Associated General Contractors of America, said concern about overbuilding is nothing new.
"The question of how many rooms are too many has been asked since the Hilton was built in 1984," Holt said, referencing the city's much anticipated downtown convention hotel. "The large meeting hotels should really help the convention. We hit a plateau a couple of times, when the size of meetings were capped due to lack of rooms. That has bumped up in a positive way."
He said local hotels once filled only when Baylor hosted football games.
"We have way more events that pull people into town now," Holt said.
Waco Councilman Dillon Meek said he finds confidence in the fact Waco recently has enjoyed the highest hotel occupancy rate in the state.
"I think that's a good sign for market demand," he said by phone.
Carla Pendergraft, director of marketing at the Waco Convention and Visitors Bureau, provided statistics from the Texas Hotel Performance Fact Book showing that Waco's occupancy rate during the first quarter this calendar year stood at a state-high 73.8%. The statewide average was 65.4%.
Pendergraft said second-quarter totals are not yet available. Last year, Waco's second-quarter rate was 82.7%, also the highest in Texas.
She reminded that not only are six hotels are under construction, two new hotels opened last year: a 111-room Hilton Garden Inn and a 101-room La Quinta del Sol, which replaced a La Quinta near Baylor University that was demolished to make way for the Interstate 35 widening.
Waco's hotel supply stood at 3,711 rooms before those additions.
"The market will decide when a sufficient number of hotels has been built to satisfy demand," Pendergraft said by email. "There are many sources of information available to the financiers and developers that allow them to measure hotel demand and supply, and changes in those over time. Clearly, Waco has been underbuilt for hotels for several years now, and we are glad that supply is finally rising to help meet demand."
Megan Henderson, executive director of City Center Waco, said each new hotel "will create a different vibe, a different atmosphere" that will contribute to the overall appeal of spending a day, weekend or vacation in Waco.
"I don't think we're knocking at the door of too many hotel rooms," she said.