As a 9-year-old growing up in Waco, John Sawyer would pedal his bike past the stately First Federal Savings & Loan building on Austin Avenue and vow to one day own it. Now 54 and a successful player in the aviation industry, Sawyer signed a lease on the entire bottom floor and spent $300,000 to remodel and decorate it with plane parts turned furniture.
But Sawyer did not get where he is today by leaving what he started unfinished.
He said he still hopes to own the First Federal property built in 1961, which later became a Guaranty Bank location. It now serves as headquarters for Turner Behringer Real Estate, the creation of movers and shakers Shane and Cody Turner, Todd Behringer and their staffs, who are responsible for major renovations and additions to the Waco Hippodrome, creation of the Union Hall food hall, and the opening of retail and dining centers along University Parks Drive, among other developments.
Sawyer said dreams from youth do not fade easily, which is why his heart remains set on buying the vintage building lock, stock and … entry mat.
"I know it sounds kind of corny, but I always thought the bank looked like the 'federal reserve' in The Game of Life," Sawyer said, referencing the classic board game. "I eventually may buy it from the Turners. We're talking, but we're not on the same price point yet. We're leasing right at 5,000 square feet and wanted to create an air-and-space-museum-type look while preserving as much of the building's history as possible."
Black, high-backed chairs were crafted from aerospace components. A cargo door from an Airbus A320 became a poker table. A DC-8 cowl made a marvelous reception desk. The fuselage of a Boeing 737 serves as a barn door, and a TV rests on two repurposed galley carts, Sawyer said.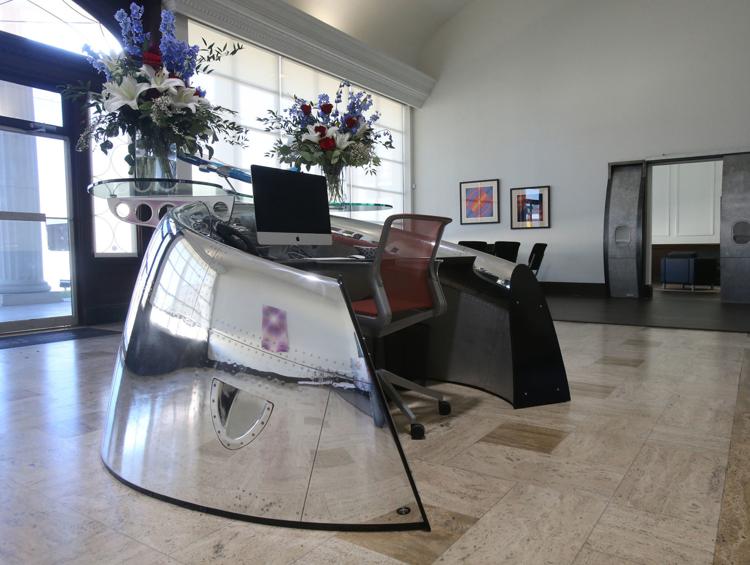 He set out to retrieve the varied pieces once he settled on a decor. He has more than three decades' experience in such hunts, or something similar, having been associated with 10 aviation-related entities.
The transformation was made possible by Cody Benton's Reckless Iron Works, a metalworking destination on South Fifth Street whose claim to fame includes work for Chip and Joanna Gaines. The shop also builds and repairs motorcycles and has made furniture frames for local clients.
Sawyer said he was so impressed with Benton's craftsmanship in making plane parts functional and aesthetically pleasing office accessories, he is seriously considering launching a "Reckless Aerospace" line. Sawyer said he would display samples in his collectibles shop, Rare Performance Memorabilia, located in the 700 block of Franklin Avenue, next to Waco Running Co., which is yet another business launched downtown by Todd Behringer.
Sawyer opened his memorabilia emporium in 2018, signaling his support of downtown's reawakening. He said then he hoped to showcase items he had acquired in his travels, including instruments and apparel linked to entertainers including Elvis Presley, The Beatles, Bruce Springsteen and U2, as well as movies including "The Godfather" and "The Wizard of Oz."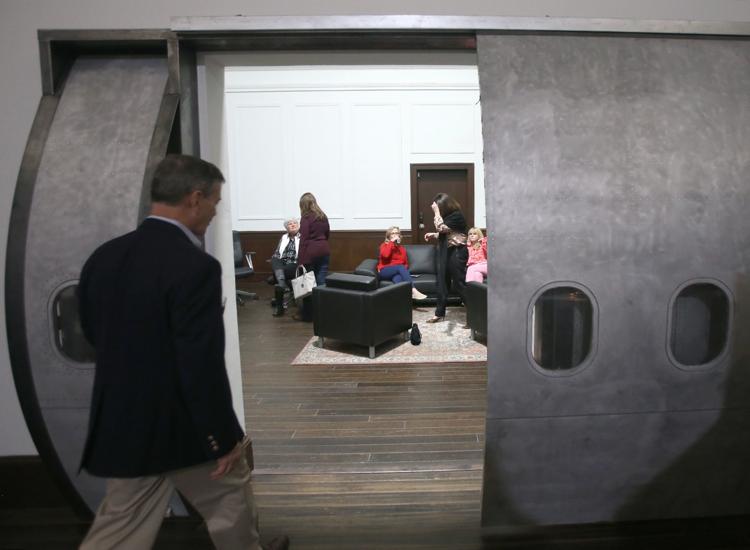 In an earlier interview, Sawyer told the Tribune-Herald he accumulated much of the 4,000-item collection, which is appraised at $5 million for insurance coverage, at estate sales in Los Angeles and at auctions sponsored by Sotheby's. His haul included three cartoons drawn by Beatle John Lennon, a prop machine gun signed by the cast of the first "Godfather" movie, whose stars included Marlon Brando, James Caan, Al Pacino and Robert Duvall, and a trove of Rat Pack items featuring Frank Sinatra, Dean Martin and Sammy Davis Jr.
Sales at the memorabilia shop are "OK," Sawyer said during last week's interview. He acknowledged the merchandise is not a steal. He prizes the possessions, and they are priced accordingly. Most customers are passing through, maybe tourists venturing beyond Magnolia Market at the Silos to experience more of what the inner city has to offer, he said.
"I do a lot of business on my website," Sawyer said. "But I'm dedicated to having that store there. If I'm making a little money, I'm fine with that. It's more like a museum. A lot of people come in, take pictures, reminisce about where they were and what they were doing when this concert took place."
Sawyer said he happened to be at the shop recently, and a visiting family asked him his impressions of Magnolia Market at the Silos.
"My opinion is, I think it's great for Waco. Anybody who thinks it's not great doesn't have a clue about what the city needs and what Magnolia has done for it," Sawyer said. "Some people complain that their taxes have gone up. Well, maybe they needed to go up to properly support the city and schools."
Sawyer, a University of Texas graduate who moved back to Waco in 2011, is the founder, principal and chief executive officer of Hemisphere Aerospace Investments, with offices in Waco and Miami.
The bottom line is the company deals in flying in a big way.
Its mission statement says the company's goal is "to transform and repurpose narrow body passenger aircraft and provide associated engine solutions." It gets involved in buying, selling, upgrading and swapping aircraft and aircraft engines, provides financing, even works with investors wanting to place their money in aviation-and-aerospace-related ventures. Its team has more than 90 years combined experience in aviation, the website states.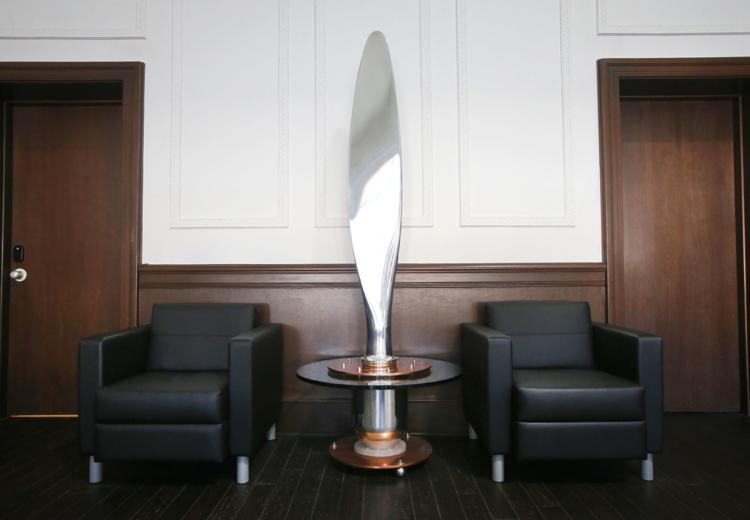 Sawyer said he owns part-interest in an engine shop in Tampa, Florida, one that recently received a $150 million contract to overhaul 68 jet engines for a "large package carrier." Sawyer said he is looking to relocate that operation and has placed Waco in his crosshairs, specifically the Texas State Technical College campus and its monstrous runway capable of handing aircraft of any size, having once served James Connally Air Force Base.
"That would probably create 100 to 120 high-tech jobs," Sawyer said, adding he soon will place a call to TSTC to discuss the matter.
Sawyer said Waco, from a logistical standpoint, is ripe to blossom as an aviation powerhouse, located as between hubs including Houston, Austin and Dallas. It already serves as home to dozens of aviation-related businesses, including L3 Harris Technologies, an international aircraft modification company ensconced at TSTC airport. The Greater Waco Chamber of Commerce lists aviation and aerospace among its target industries.
All the more reason, it made sense to move back home, Sawyer said.
He said he greatly wanted to make his Waco headquarters something special and unique. He often entertains clients there and makes it available free to nonprofits needing a nice place to host events and fundraisers.
"I don't rent it out," he said. "I make it available to people I like to help."
He said it easily will accommodate right at 100 people.