Downtown Waco continues to evolve as new developments and upgrades take shape. The following is a status report on several projects.
1. Hiring has begun at Fabled Bookshop and Cafe, the book shop that Alison Frenzel and Kimberly Batson will open in a renovated building at 215 S. Fourth St. It reportedly will open in the fall, and the duo needs a cafe manager, barista and bartenders, to name just a few positions.
Those interested may apply at the Fabled website: Fabledbookshop.com.
"If you love books, and serving people, then we want you to apply," says the website. "We're so thrilled to start building our team and finding the people (maybe you?) that will make our bookshop one of the best."
2. The first floor of 210 S. Fifth St. is now the new home of Interior Glow, an upscale specialty shop selling housewares and furniture operated by Alejandra Evans. She and her husband, Bo, moved to Waco from Houston in 2016, and Alejandra until recently was leasing space in the Praetorian Building downtown.
Wanting a place of their own, the Evanses bought a building from local businessman Tom Chase next to the Dr Pepper Museum. Evans said in an interview she hopes to find a lessee for the top floor.
The new store opened earlier this month. A grand re-opening event is upcoming, according to its Facebook page.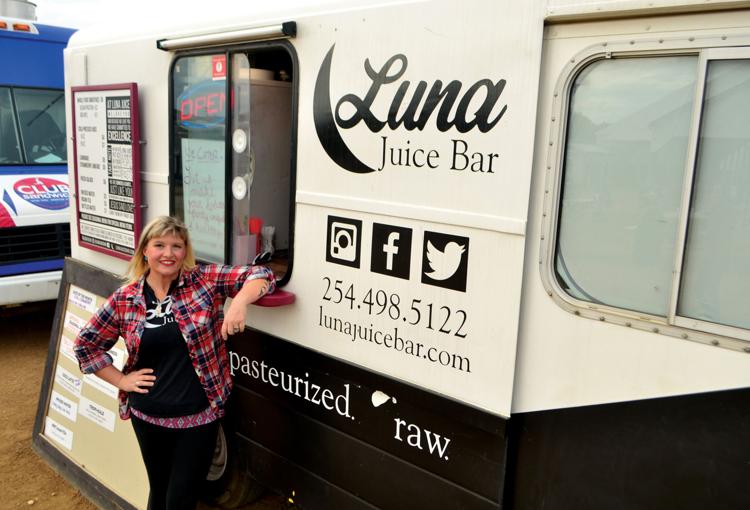 3. News from the food front includes the opening of Luna Juice Bar, 1516 Austin Ave. A grand opening in April featured drawings for 1- and 3-day cleanses, a hat-and-shirt combo and a $50 gift certificate.
For more about Luna, click here to check out the feature that ran in Waco Today magazine in 2016.
4. A "Raleigh" sign has gone up outside the Hippodrome Theatre being expanded at Eighth Street and Austin Avenue, with new screens and a new restaurant called the Raleigh planned. The signs pay homage to the Raleigh Hotel, a once thriving establishment downtown that fell into disrepair and became a fire hazard before being transformed into a state office building.
Other new eye-catching signs along South Eighth Street echo movie houses of Waco's past, as the "namesake marquees" of the Hippodrome's three new screens — the Orpheum, Imperial and Strand.
5. A couple of weeks ago, Carl Hoover wrote about downtown Waco's newest rooftop space, the patio atop the Waco Winery tasting room at 708 Austin Ave.
The winery's roof has hosted music, poetry nights, jazz performances, social events, parties and more in the past few months.
You can read that story from Thursday's weekly Access Waco section here.
When its renovation are complete, the Hippodrome will debut downtown Waco's third public rooftop space, joining the winery and the balcony of Dichotomy Coffee & Spirits.