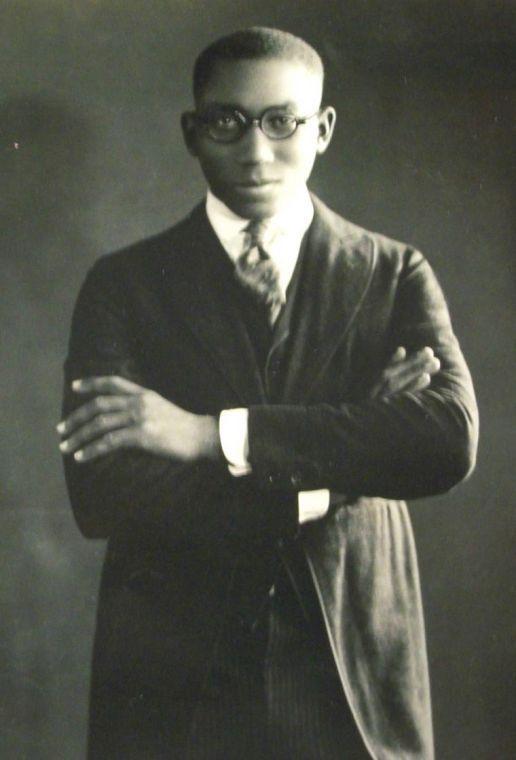 Baylor history lecturer and arts commentator David A. Smith had an interesting suggestion in one of his recent spots on Waco public radio station KWBU-FM, advocating for a statue honoring Waco singer Jules Bledsoe. 
Bledsoe, a Waco native, won attention in the United States and Europe for a ringing baritone that led to a career onstage, both on Broadway and some European opera houses. He's best known for originating the role of Joe in Oscar Hammerstein II's and Jerome Kern's landmark 1927 musical "Showboat," where he sang the song "Ol' Man River."
Paul Robeson, another highly talented American baritone, filled the role in the 1936 film adaptation and the Broadway revival. "Ol' Man River" became a signature number in his repertory, too.
Here's a rare Pathetone clip of Bledsoe singing, to get a sense of his voice.
Bledsoe is buried in Waco's Greenwood Cemetery, where his headstone features the words and notes of "Ol' Man River." His name joins that of Waco Navy hero Doris Miller in the Bledsoe-Miller Recreation Center and there's a terracotta bust of the singer that former Waco artist Gigi Mygdal created for the Waco Hippodrome. The latter is no longer on public display, but in storage, I'm told.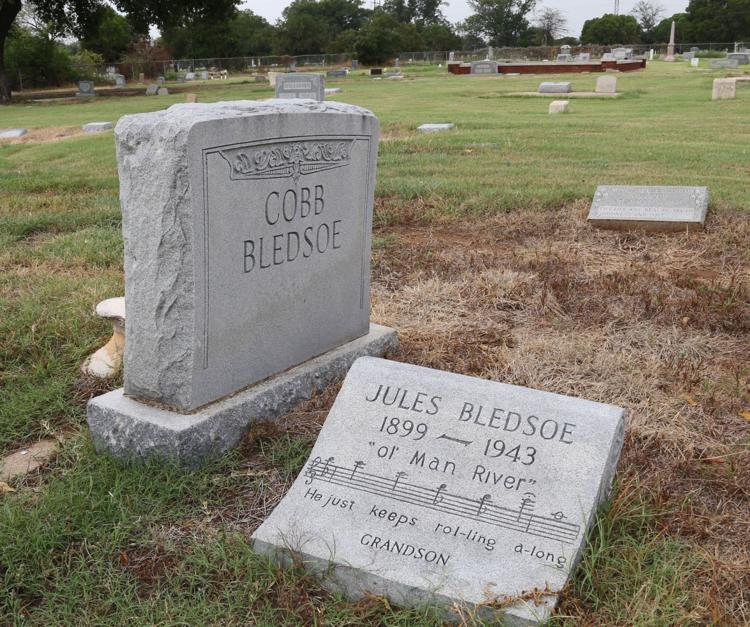 Smith makes a good argument that Bledsoe's achievement, earning national fame as a black man in spite of racial segregation across the South, is worthy of a public statue. He suggests its placement in Indian Spring Park, populated by another well-known public sculpture, the bronzes of  three cowboys and nearly two dozen longhorn cattle in the "Branding the Brazos" tribute to Waco's Chisholm Trail history.
I agree with Bledsoe's worthiness for a public memorial, but not necessarily in Indian Spring Park, where the cattle drive in bronze would be a distraction. An important part of any sculpture is an invisible one: the space needed to view it.
Too many sculptures in the same space undercut the impact of each individual one, an issue I think the Art Center of Waco will have if it tries to move all the sculptures from its Sculpture Walk on the McLennan Community College campus and locate them on its new downtown property.  
I'd suggest something like outside one of Waco's public libraries. Bledsoe-Miller Recreation Center also comes to mind, though any Bledsoe sculpture would be dwarfed by the scale of the nearby Miller memorial under construction.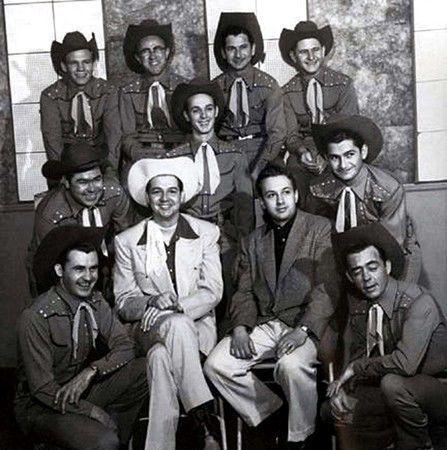 While on the subject of honoring Waco's cultural contributions, let me put a plug in for Waco native and country music star Hank Thompson. Thompson was the first and only — unless you count Johnny Gimble as a Wacoan (he was, for awhile) — Waco musician named to the Country Music Hall of Fame. In addition to a sizeable catalog of country songs (some 30 Top 10 hits) Thompson also was a pioneer in traveling light and sound systems that shaped touring shows of later country musicians.
There's no memorial, building or street carrying his name in his hometown, though. A statue would be nice.
Statues of Bledsoe and Thompson, should they ever be commissioned and cast, would fit in places where contributions to Waco's history and culture are recognized.
Like the grounds of a Museum of Waco History, maybe. Or a Waco Performing Arts Center.
Just a thought.