For some readers who don't have their at-home time consumed by work or helping kids with online or at-home school work, creeping boredom may seem like a contagion to keep at bay after hours watching streaming video.
Here are some possible antidotes in our ongoing "Stuff To Do" coverage:
Music
Waco singer-songwriter Holly Tucker will lead Wednesday night worship at First Woodway Baptist Church in a "QuaranTuckered" Facebook Live broadcast from 8 to 9 p.m. Wednesday, March 25, on First Woodway's Facebook page. Joining her are Shane Wilson and the Tuckerettes (Holly's parents).
Texas country singer-songwriter and Waco native Wade Bowen and music colleague Cody Canada hosts a series of Friday night "Wade's World" "quarantstreams" on Facebook at 8 p.m.
Books
The Waco-McLennan Country Library and its branches are closed to the public, but still open to answer questions over the phone and make curbside deliveries and check-outs of books requested by patrons. 
Card holders can request books in the system from the library's website and when the requested books are available, the library will contact the patron by email or text and arrange a curbside delivery. Those without cards can apply for one online and use it for 30 days before having to come in and verify information to renew the card.
Many others are taking advantage of the library's e-books, which can be accessed online. Those are available in digital formats working with Mac, Windows and Chrome PCs, iPhones, iPads and Android phones, Kindle Fire and Nook. Through the CloudLibrary consortium, the Waco library has access to some 100,000 titles.
E-books, however, can only be checked out one at a time to a single user rather than simultaneously to multiple users.
There's also free wifi available for those parking in the libraries' parking lots. The Waco Convention Center, too, has free wifi available in its parking lot.
Patrons of the Hewitt Library also can continue to check out e-books and audiobooks online though the library is presently closed to the public. Director Waynette Ditto said the library's book clubs are working on ways to continue their book discussions through the videoconferencing program Zoom.
Those without cards can call the library at 666-2442 and get a temporary online one over the phone.
Online museums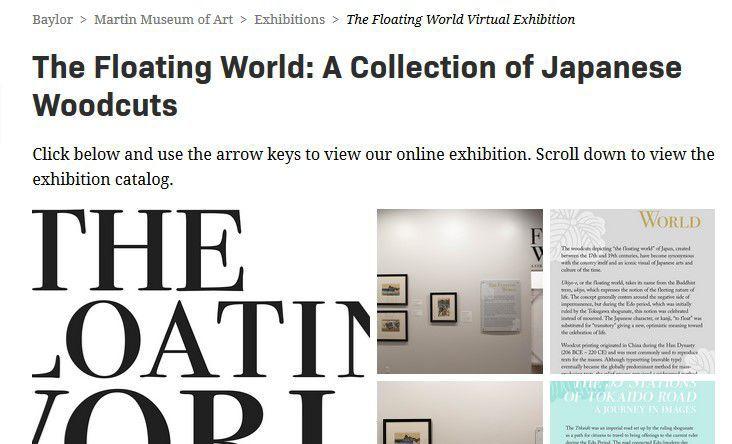 Kid stuff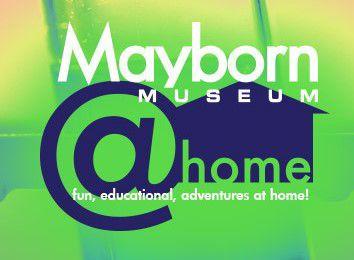 The Mayborn Museum is providing online videos of kid- and family-friendly activities and virtual tours at its Mayborn@Home page on its website.
The Hewitt Library's children's librarians are sending email lessons to families participating in the library's Baby Time, Toddler Time and Story Time programs. The library also is collaborating with the Midway ISD on its digital TumbleBooks, which provide educational lessons for students from kindergarten to high school.
Outdoors
Waco city parks remain open, but those visiting are subject to current social distancing guidelines and restrictions on gatherings. All park restrooms will be locked until further notice.
The U.S. Army Corps of Engineers' Lake Waco parks and the Lake Waco dam are presently closed, although boat ramps are open.
For those walking or biking near Cameron Park, there are online guides to the Sculpture Zoo art works and Waco public art on the Creative Waco website that can provide locations and information.
Stage
The Waco Civic Theatre is teasing its upcoming season and Children's Theatre productions in videos on its Facebook page. Director Eric Shephard says there are plans for a virtual launch of the season and a possible audience-less fundraising performance.