Radio station staffers are usually adept at watching the clock — in commercial broadcasting, minutes mean money — and Thursday morning, Feb. 21, will find Waco public radio employees and fans with their eyes on the clock from 6 a.m. to 9 a.m.
That's the Power Morning window when the station, KWBU-FM (103.3-FM), is asking supporters to phone in their pledges to help KWBU meet its fundraising goal of $60,000. This year's goal represents an uptick from last year's goal of $55,000, but Joe Riley, president and CEO of Brazos Valley Public Broadcasting Foundation, said the increase is simply because operational costs rise from year to year.
"Our support from our listeners continues to rise, but we would like to see it match our expenses," he said. KWBU counts roughly 1,000 supporting members within its listenership.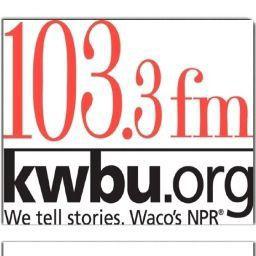 Those calling in pledges or making them online on Power Morning have those dollar amounts equalled by matching funds, one reason the station is pushing for supporters to respond during that time, Riley said. 
Changes in tax laws last year that affected end-of-year donations for some non-profits doesn't seem to have had an effect on station contributions and KWBU officials are guardedly optimistic that federal funding will continue for the time being near present levels.
Those wishing to contribute to KWBU can call 710-1033 or pledge online.