Several Central Texas choral groups bring their Christmas music to the small screen this week with televised specials by the Chisholm Trail Chorus of Sweet Adelines International and Baylor School of Music's choirs and orchestra.
Central Texas public television station KNCT, Channel 44, will air the Chisholm Trail Chorus' 30-minute "Harmony Holidays" at 8 p.m. Thursday, Dec. 21, and 2 p.m. Monday, Dec. 25. Public radio station KNCT-FM (91.3) will air the program at 10 a.m. Monday with audio streaming on www.knct.org.  The award-winning women's a cappella singing group performs barbershop music and more and marks its 35th anniversary this season.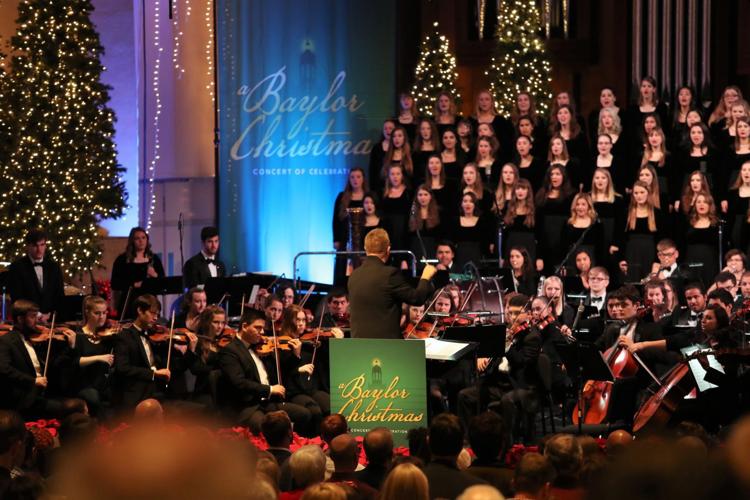 "A Baylor Christmas," the annual Christmas concert by the Baylor School of Music's symphony orchestra and combined choirs, makes its way to television as well, with local airings of the hour-long program at 10:35 a.m. and 10:35 p.m. Sunday, Dec. 24, and 6 a.m. and 4 p.m. Monday, Dec. 25, on KWTX, Channel 10.
The concert also airs on the CW channel at 7 p.m. Saturday, Dec. 23, 8 p.m. Sunday, Dec. 24, and 9:30 p.m. Monday, Dec. 25. It will be carried on Gray Television stations in 14 states — the televison group has aired the Baylor Christmas special for the last four years — and will be on Baylor's YouTube channel.
Seeing "A Baylor Christmas" in person can be a challenge — this year's concerts sold out within days — but the televised program offers a second chance for many in the Waco area.