U.S. Rep. Bill Flores, a Bryan Republican whose district includes Waco, swore in McLennan County Republican Chair Jon R. Ker on Monday outside the courthouse.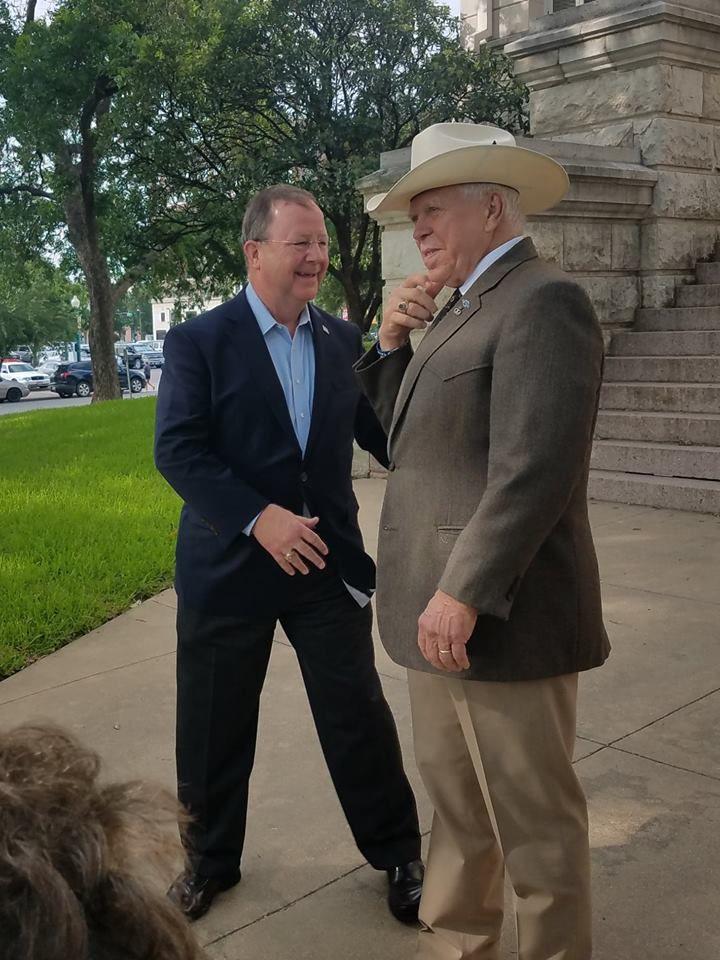 Friends and supporters, including State Rep. Charles "Doc" Anderson, R-Waco, joined in the brief ceremony while Waco Friends of Peace/Climate members stood on the adjacent sidewalk in protest of Flores' actions.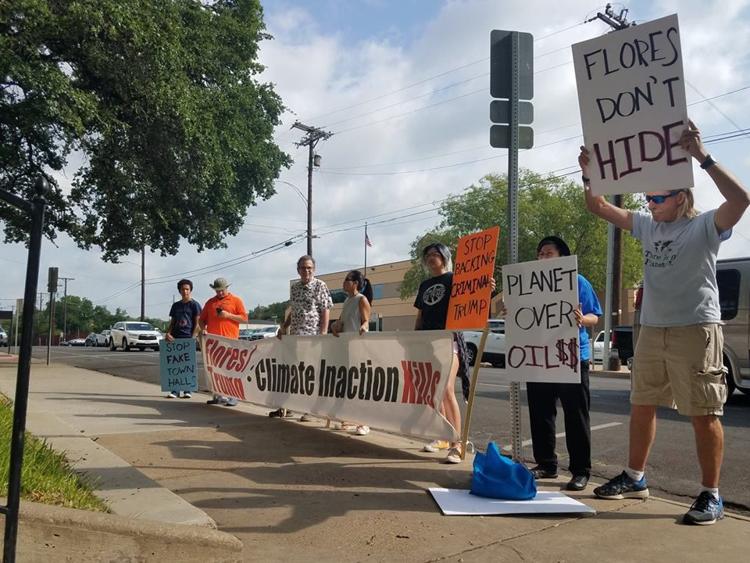 "They're mad about the fact that there's a guy in Washington they don't like and they are ignoring the facts about all the good things that are happening," Flores said, noting the protestors. "The employment in this county is an all-time high. The number of jobs that are open exceeds the number of people that are jobless for the first time in our county's history. Black unemployment is at a record low. Hispanic unemployment is at a record low. Female unemployment is a record low. We're talking to North Korea today. Who would have ever thought that? We have just beat the crud out of ISIS. They're still there but they're not nearly the force that the last president, when he called them the JV. So think about all the good things that are happening. Remind your friends and neighbors that this is more than being mad about a guy that sends out some tweets and sometimes people don't like. This is about what are the impacts of the policies that are coming out of there. So, when you're from the outside and you're looking into Washington you're thinking it's just really a freak show. But we're getting a lot of positive things done."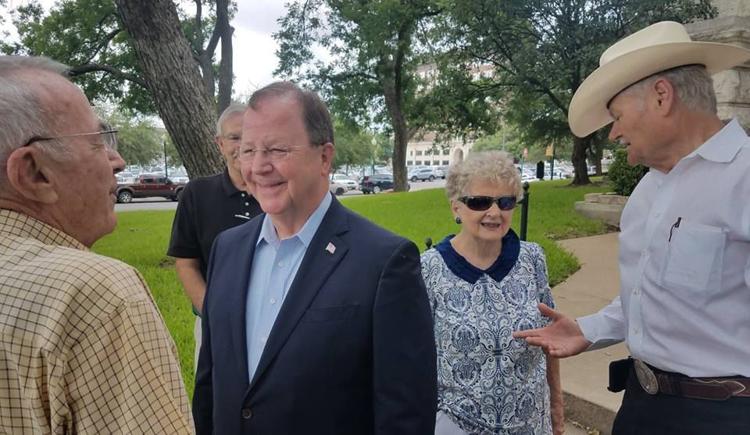 Ker said this is the second time Flores has sworn him in for his two-year term.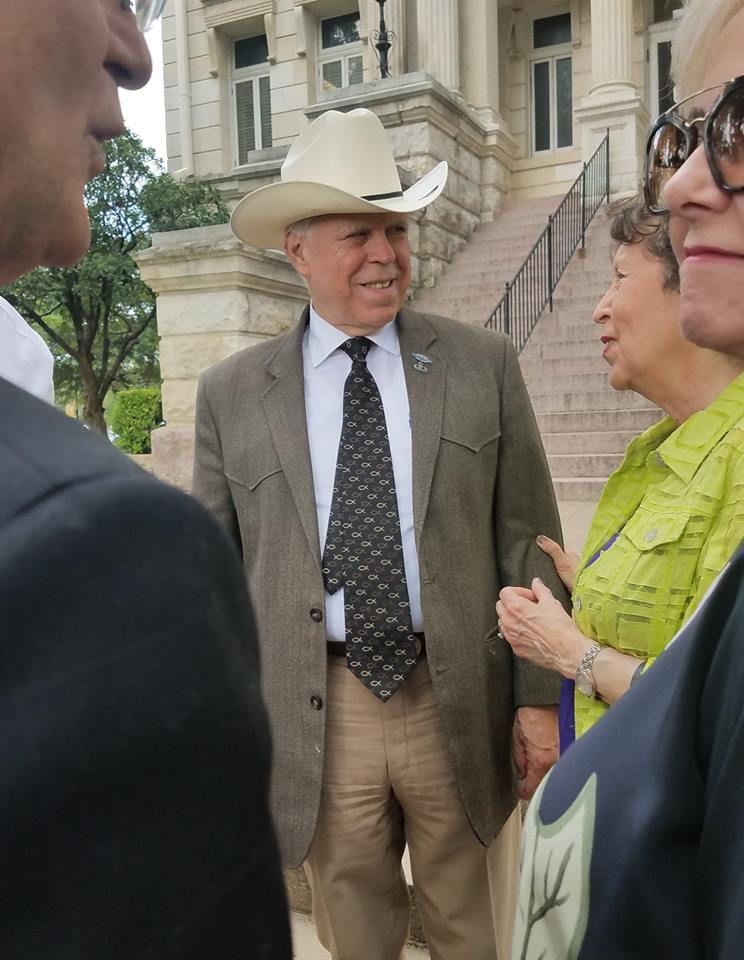 Alan Northcutt, local physician and Waco Friends of Peace/Climate director, was among the group holding signs near the swearing in.
"Rep. Flores has a horrendous voting record on all environmental and climate issues," Northcutt said. "He votes against everything. Endangered Species Act, clean air, clean water bills, everything environmental."
Northcutt also noted Flores' lack of in-person town halls over the past year. 
The Tribune-Herald has written about those meetings:
Flores also noted he liked my hair.