A trusted local brand
The Waco Tribune-Herald has established WacoTrib.com as the online extension of the newspaper where local consumers go to find cars, jobs and homes and merchandise.
Cost-effective programs
Without question, the Internet is changing the way that businesses consider how their products are being bought and sold. Advertising on WacoTrib.com can deliver an immediate impact on brand awareness through targeted, cost effective advertising programs.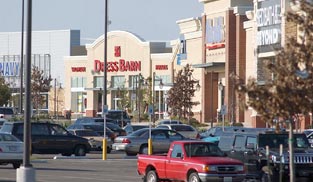 Directories
Promote your business by participation in our directories.
Call today — 757-5835
Reaching your customers all
day, everyday
Capture the right audience by including WacoTrib.com in your marketing mix.
E-commercials
Showcase your business in dynamic, online, multimedia content that feature professional narration, images/photos, music plus website and email links. Contact us for more information.
EXCELLENT PRICES TREE SERVICE No job too big or small. Free estimates - Insured 254-339-5130 www.excellentpricestreeservice.com
TREE SERVICE! Tree trimming/removal, stump grinding, mowing, landscaping. We have insurance for your protection Call 254-214-8470
Cameron - Newly remodeled 4000 office bdlg for lease, large fenced rear parking area, covered loading dock, wired for LAN,fiber, internet. $1800/mo. 254.455.2262