The Texas Music Café is marking its 20th year providing a forum for emerging Lone Star singer-songwriters to share their music on the Waco-produced PBS program.
The hourlong show airs on stations throughout the state and beyond with a focus on featuring Texas music that might not otherwise be heard.
The Waco-based Texas Music Cafe headed by Chris Ermoian will mark the milestone with a showing of "Twenty Years of Rising Stars and Lone Star Legends" Nov. 1 at the Waco Hippodrome.
The music show's first pledge drive special will air from the Cultural Activities Center in Temple on Nov. 30.
"We are going to do some live pledge breaks from the stage followed by a concert with Ruthie Foster, who is from Waco and a three-time Grammy nominee," Ermoian said.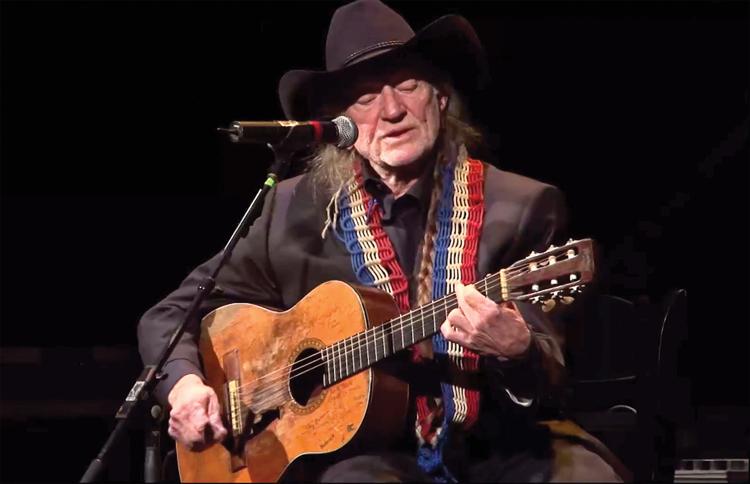 The events celebrate two decades of showcasing "undiscovered" artists without relying on the conventional music industry routes.
"KNCT (PBS member station servicing Waco, Temple and Killeen) picked up our show and promoted it to other PBS stations around the country," Ermoian said.
That is exactly what the Texas Music Café set out to do when it was created in 1997 by Ermoian and his brothers, T.J. and Jeff. The show's mission is to "export and share an uplifting artistic experience filled with the flavor and culture of Texas."
The first show served up a smorgasbord of Tejano, folk, blues, funk, soul, gospel, jazz, country and even music that defied categorization.
The TMC stage is where young musicians can perform before an audience of music lovers instead of a panel of judges.
"I shudder at the thought of all the talented musicians who will stand in line for hours with all the other hopefuls for a shot on network TV's latest offering, but because their music defies category or mass appeal, they will go home rejected and defeated," he said.
"I ponder how quickly our national treasure Willie Nelson, with his offbeat timing and uniquely nasal voice, would have been rejected in this modern 'selection of the fittest' forum for judging music. I wonder how many dreams dashed and how much truly unique talent has been lost? I realize that TMC can't feature everyone, but I value and savor the ones we have been able to help introduce to a larger audience and that keeps me going."
Providing an Outlet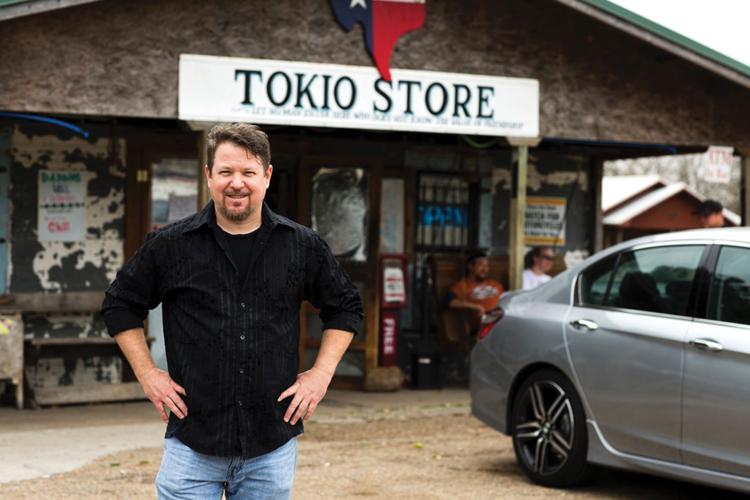 Since the beginning, more than 5,000 musicians have performed on TMC, including Lone Star legends such as Nelson, Foster, Robert Earl Keen, Ray Wylie Hubbard, Michael Martin Murphey and the Randy Rogers Band.
"All of this started in 1997 long before delivering videos on the internet was even possible. Musicians couldn't get airplay in those days," Ermoian said.
"Clear Channel bought up 80 percent of the radio stations in the United States. Blocked from traditional forms of airplay, we found a way around the bottleneck. We brought all these new artists to TV audiences on PBS."
Texas Music Café was delivered free of charge to stations and the concept began to take hold as Ermoian and his team have worked on a barebones budget to keep the program alive.
"Making a TV show in a TV studio is easy," Ermoian said. "Making a TV show on location at crowded concerts, bars or deep in the canyons of a national park is damn near impossible. That is exactly what TMC has been doing since 1997."
The show has exported Texas music and Waco to 150 countries on the Armed Forces Radio and Television Service and nationally with peak PBS viewership at 94 million households in the United States.
TMC is self-produced, including all the behind-the-scenes labor, writing and production of the show.
"TMC is all done right here in Waco. TMC's crew also directs, produces, edits, manages and sells the show," he said.
Texas Music Café also aims to archive art, music and culture for future generations and has evolved into one of the largest archives of live original music recordings in Texas.
"Using Waco as its home base, TMC has spent 20 years collecting," Ermoian said. "We were approached and have agreed to share all of TMC's 10,000 hours of footage with the Center for Texas Music History at Texas State University in San Marcos. Students there will be able to access the archives and trace the lineage of some of Texas' most prolific known and unknown artists for their research papers while earning the state's only four-year degree in Texas music history."
Looking Ahead
Going forward, Ermoian has visions of expanding the shows footprint to reach an even wider audience.
"We have really been for a long time looking for a restaurant partner," he said. "What we do has always been mistaken as being a restaurant. I think it would make an excellent concept restaurant.
"We are one of only two or three live television shows that is taped based on music in Texas. 'Austin City Limits' is the first one that comes to mind. What we do is basically tape a television show in front of a live audience. If we did find a restaurant partner they would be getting a one-hour-long commercial every week in their name recognition."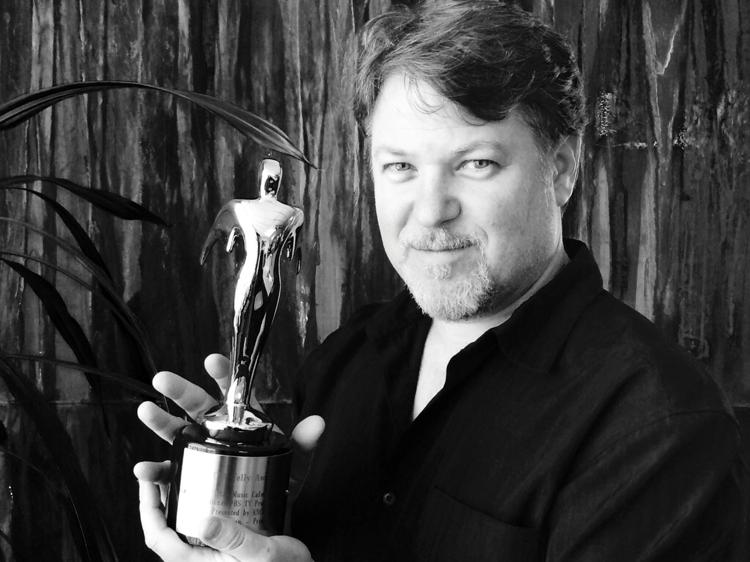 He also would like to grow the idea of exporting Texas music beyond not just the borders of the Lone Star State but even abroad where live homegrown music has a wide appeal.
"From the musicians who play our shows, we would love to put together a Texas Music Café tour and export Texas music to Germany and Italy and Japan and to other places that are not as fortunate to have access to this music, Ermoian said. "We would like to be there within five to 10 years."
Closer to home, the Texas Music Café is planning to re-open a TV studio in early 2018 in Waco. Years ago, TMC had a studio at the Texas Playhouse (now the location of Twisted Root) and then the Waco Hippodrome before the historic theater fell on hard times and has since recovered.
"We've kind of been on the road, in Austin and Houston and other places, without a home ever since," he said. "We do all the post-production for the show in Waco, but we haven't had a studio in Waco since 2001."
TMC wants to give music fans access to a live show at a reasonable time, Ermoian said.
"When people experience live music in Waco, it's usually at church or in a bar where it starts at 10 p.m., ending at 2 a.m.," he said. "We want to have a television studio that the public is invited to and that is unlike anything else in Waco."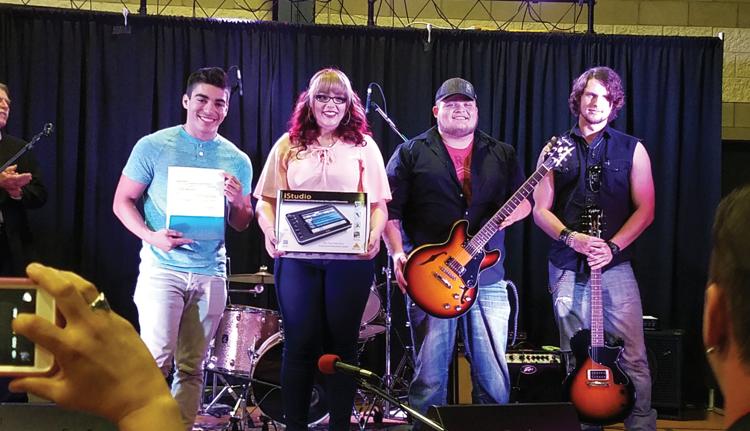 What sets TMC apart from other local live shows is that the artists are performing their own original music and the show is produced and exported to other regions of the country.
"Our show is focused on up-and-coming artists," he said. "The requirement is they have to write the songs they are performing or maybe they work together with a collaborator. We are looking for all original music," Ermoian said.
"We are covering new ground and uncharted territory. Ours is more about the passion and the songwriter. The physical space where we are going to tape the show would be not more than 100 people. You would get insight into the musician up close. It's really about the craft and art of songwriting and sharing that."
The location will also be available to musicians who need a place to jam, he said.
"For musicians living in downtown apartments, the 'Practice Pad' will give them a place to get noisy without complaints from neighbors and provide a place for musicians to collaborate," Ermoian said.
TMC's eighth season starts in January, and PBS is on board to continue promoting the show in Texas and beyond, said KNCT program director Steve Benger.
"Their value is the exposure they give to the local artists, especially in the Texas area," he said. "Those artists get exposure they would not get anywhere else."
One of TMC's underwriters is Texas State Technical College. Last year TMC went to Abilene, Marshall, Harlingen and Waco to conduct a talent search. In just three months, the TSTC contest garnered 36,000 web views. The final contest was judged by Holly Tucker, Bruce Carbonara and Dave Thomas.
The final winner was awarded a $5,000 recording contract produced by TMC and mastered by Chris Godbey, who has produced for Beyoncé and Justin Timberlake.
New Season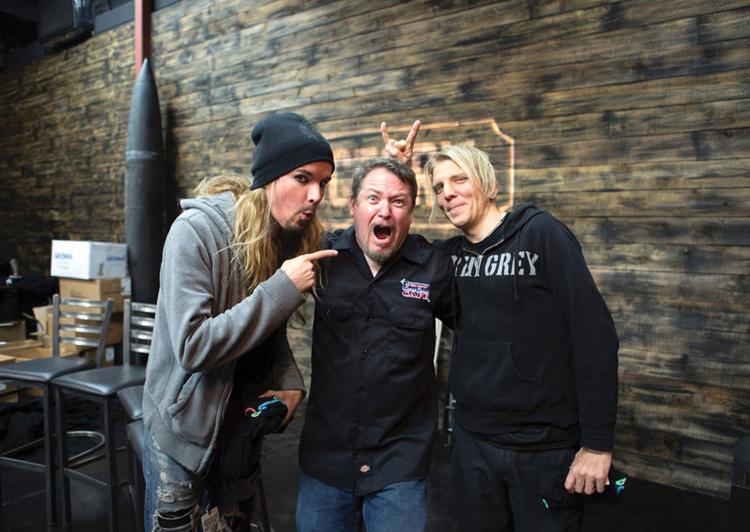 The new season for PBS TV begins this January and will feature Del Castillo, taped on location at Moody Theater in Austin, 2016 BMI Award winner Marren Morris and Apocalyptica from Finland. Artists from Waco include Ruthie Foster, taped on location at the Paramount Theater in Austin, Kimberly Kelly, Dueling Hearts, Holly Tucker, Kayla Ray, Scott McAllister, Johnny Joe Ramos, Tea Aguilar and almost 100 more Central Texas musicians.
Music and Math Masters is also a supporter of the Texas Music Café.
Ermoian said he would like to increase his exposure in the Austin market.
"This year, for the first time, we were invited to 'Austin City Limits' at the Moody Theater and Austin310," he said. "We're making progress and we haven't given up on airing in Austin. We hope this might the year they pick us up in Austin. We're hoping this new season our distribution will grow."
As a musician himself, Ermoian has never promoted his own music on the Texas Music Café but sees the 20th-year milestone as a place where he can do that.
"I played for 20 years with my older brothers and now with Dirty Echoes, my current band," he said. "We do all-original music, but we have never featured ourselves on the show. We are hoping since it's our 20th anniversary people will cut us some slack and we are including some of our own music."
It's also an ideal time to recognize some of the long-term team members who have sustained the Texas Music Café for so long.
Jeremy Gautier, also a member of Dirty Echoes, has been with TMC since he was 18 and is the resident expert about the artists and the catalog.
"First of all, I met Chris when my very first band was looking for a studio to record in," Gautier said. "Once the show got up and rolling, I made a not-so-difficult decision to quit college. I was told I would regret it, but 20 years later I never have. I think the main emphasis of the 20th anniversary episode is including artists who have touched us personally."
David Summers, the oldest member of the crew at 77, is the only one who is retired.
"The rest of the crew has regular jobs, but they have a passion for music," said Summers, who got involved as a videographer.
"It turned out I found my niche, so since then basically the only thing I video is TMC," Summers said. "I like the team effort and how we all work together and make each other and the artists look good. Everybody who is on the TMC team are basically musicians and understand music. I'm the only one who doesn't, but I'm a music enthusiast. I like being behind the camera and I usually get a front-row seat at these shows."
Each production requires a minimum of six or seven cameras to capture the various angles required for a professional-grade final product.
"The youngest member of our team is a Baylor intern who is 18. We like to have the age variance," Ermoian said.
"I'm honored to still being doing it after 20 years. The main goal is for the people to have fun and to gain valuable experience."
That experience has paved the road for some of his team, such as Godbey.
"He learned the basics from us, and it opened doors for him in the business," Ermoian said.
Beau Green is the show's video editor who spends countless hours on each show.
"It's a very tedious process," he said. "On building the actual episodes, we have a team that does it. We sit down for many hours and pore over many concerts to tell the story of the episode that we want. A lot of it is technical to make sure everything looks good. Being a musician myself, I love that we're here not only supporting big-name musicians but also local musicians that no one has ever heard of. Everyone who is in my band (Dirty Echoes) works on the show in some capacity. It strengthens our friendships. When you're in a band, you're in a family. When you combine those things, it's something very special."
Ermoian echoes that sentiment.
"We were the first nationally syndicated TV show to come out of Waco, Texas. We do it because we love it, and we do it for the musicians, but every now and then it's nice to get recognized," he said. "We do every aspect of it. It's a small crew that basically volunteers for the most part. To do it for 20 years with that kind of dedication is extremely rare."
---