Mission Waco celebrates 25 years: Jimmy, Janet Dorrell continue work of improving lives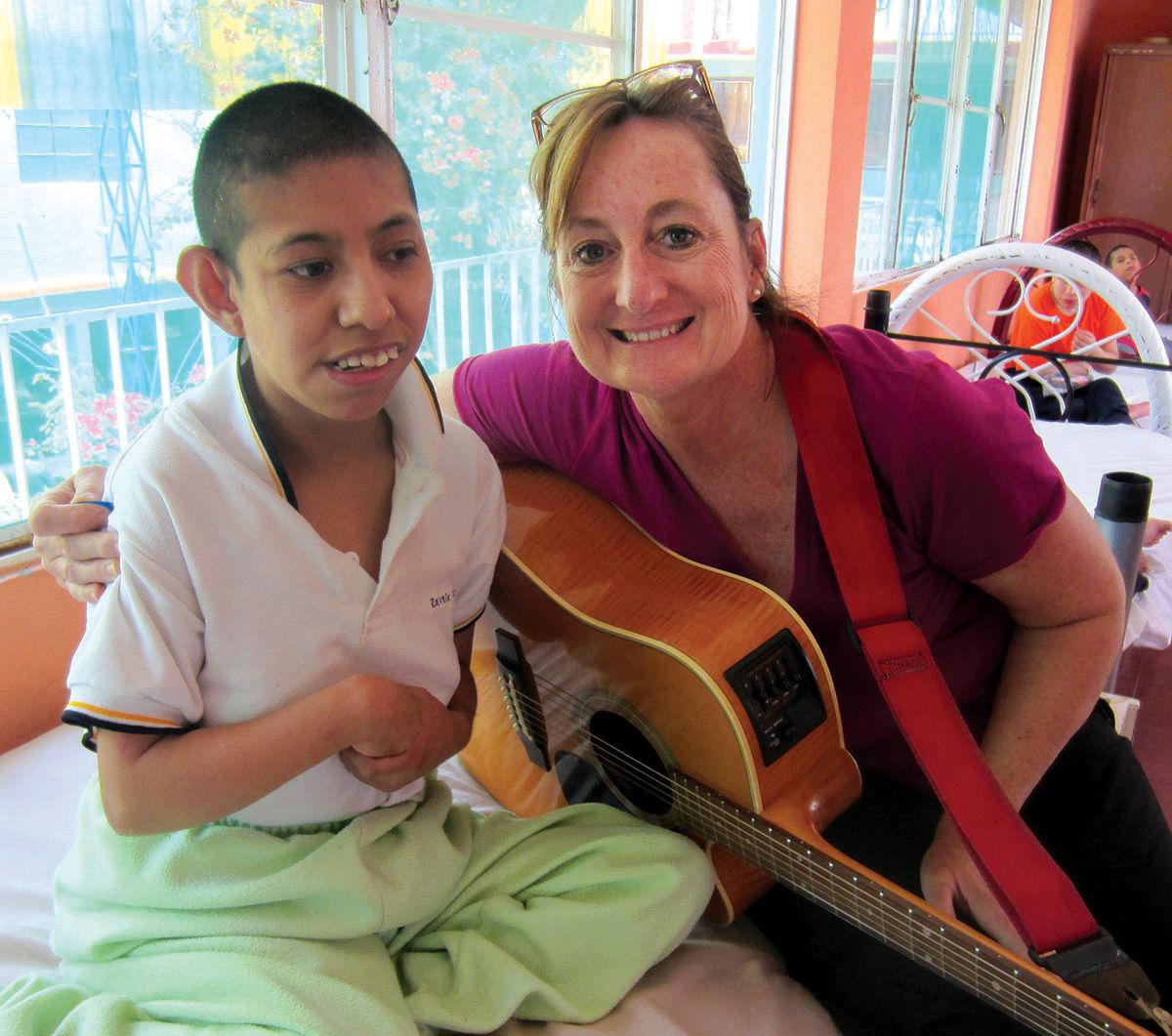 Over the past 25 years, many locals have come to know Mission Waco Executive Director Jimmy Dorrell and his wife, Janet, and for a variety of reasons. Some for the weekly Church Under the Bridge services between Fourth and Fifth Streets at I-35, others for the Jubilee Theatre, and still others for the nonprofit Mission Waco ministries, centered in a few buildings on two corners at 15th and Colcord.
Mission Waco is involved in almost every ministry imaginable, including the recent opening of the Jubilee Market to provide healthier food options for neighborhood residents.
Mission Waco's approach is three-fold and is put succinctly in its mission statement: "Provide Christian-based, holistic, relationship-based programs that empower the poor and marginalized. Mobilize middle-class Americans to become more compassionately involved among the poor. Seek ways to overcome the systemic issues of social injustice which oppress the poor and marginalized."
Simply put, for the past 25 years the nonprofit organization has worked to meet as many needs as possible with whatever and whoever it takes.
"Whoever it takes" means hundreds of volunteers and 70 paid staff, including 12 program directors, many of whom started in the ministry as volunteers themselves, while the needs range from transforming North Waco eyesores in the old Providence neighborhood to helping Haiti's poverty-stricken and disabled orphans in Mexico City each year along with many, many more.
In 1978, the Dorrells saw the gap between the rich and poor and decided to use their resources to "level the field." They would become advocates for the needy to give them a voice to speak out of their needs and to empower them to change their lives through relationships and a wide variety of opportunities.
Jimmy Dorrell remembers how it began.
"God called me at age 17 in Conroe, and while majoring in religion at Baylor, I became a youth director at Highland Baptist Church for five years," he said. "From there, my work at the Waco State Home (now the Waco Center for Youth) with dependent and neglected children and youth sent me on a journey with the poor, struggling and unchurched youth that continued to be confirmed through Southwestern Baptist Theological Seminary and global travels."
He met his future wife when she was a volunteer with him at the State Home, and the two moved into their current house 40 years ago when the area was very "rough and messy," he said, buying an old house near their present location for their four children (Seth, Josh, Zach and Crystalina) and starting neighborhood weekly children's and teen clubs there before leaving for church work in Houston from 1979 to 1982. It was then when they took an "exposure" trip around the world and saw the overwhelming needs of the hungry, the poor and the marginalized.
Convicted about returning to Waco due to its hundreds of churches and thousands of Christian students, the Dorrells began an informal ministry in the same part of town while he taught Bible part time at nearby Parkview Christian Academy and coached basketball and baseball. Later, he and Janet created Cross Culture Experiences in 1991 to pull students from their comfortable lifestyles to begin reaching the needy masses through Bible clubs and a Christian foundation the following year called Christian Mission Concerns.
This outreach funded a startup program called Mission Waco with a board of 20 men and women from various churches to oversee it. It exceeded all expectations through empowerment, mobilizing and addressing systemic issues.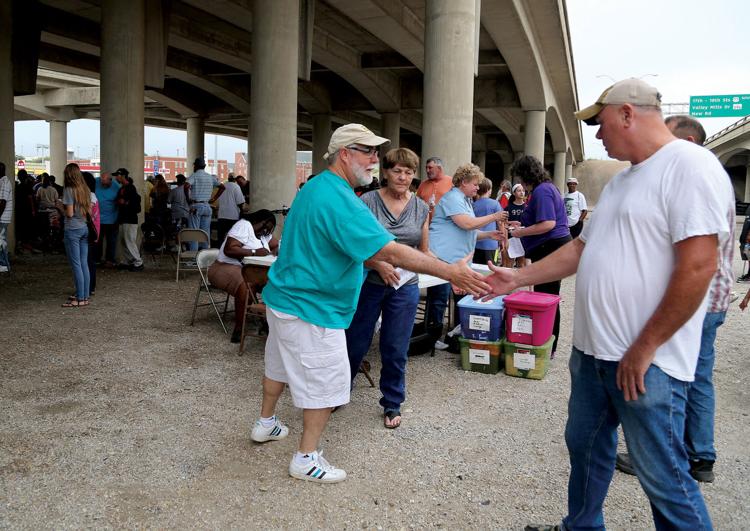 The first issue for mobilizing workers was to purchase a program center in 1993, a former carpet store next to the founders' home, and then the current operational facility, an old store and abandoned retail center with the Texas Theater, blighted by years of street drugs and prostitution. After gutting the entire complex, Mission Waco renovated it into the Jubilee Center, now a hub for computer training, GED classes and a 200-seat theater for dance, theater camp and special drama performances, and neighborhood meetings with a 25-foot climbing wall behind the stage for youth groups.
In September 1992, the Dorrells invited several of the homeless who slept under an I-35 overpass by Baylor to join them for breakfast at Taco Cabana, After three Friday-morning meetings, the group asked the couple to lead a Bible study under their bridge, and over the years, more low-income and marginalized folks in the community joined their small fellowship, which they named the Church Under the Bridge.
The Friday morning breakfast has continued for 25 years but moved to a local church building where volunteer groups and churches started cooking for the homeless. Today, about 250 attend the church outside regardless of the weather with a meal and small-group meetings throughout the week.
Not content with just these weekly get-togethers, in 2004, Dorrell and four pastors formed Compassion Ministries to give homeless women, children and families a safe place to sleep and a homeless shelter called My Brother's Keeper. More specialized outreaches soon followed as staffer Jason Pittman began an alcohol/drug recovery home called Manna House in 1995 with a transition house called The Lighthouse on North 15th Street.
During these early days, the Dorrells learned about the national Christian Community Development Association and began attending its conferences to expand their understanding of what it meant to do community development in poor neighborhoods.
"I was a board member for the national CCDA for several years, and we developed great friends doing outstanding work around the nation, but we came to realize that Texans were not attending nor significantly involved in these kinds of holistic ministry," Dorrell said. "We then created the Texas Christian Community Development Network (TxCCDN) about five years ago, that has grown to over 520 members, many of whom do what Mission Waco does."
Dorrell is currently president of the growing organization, which provides training for Christians seeking how to best empower the poor.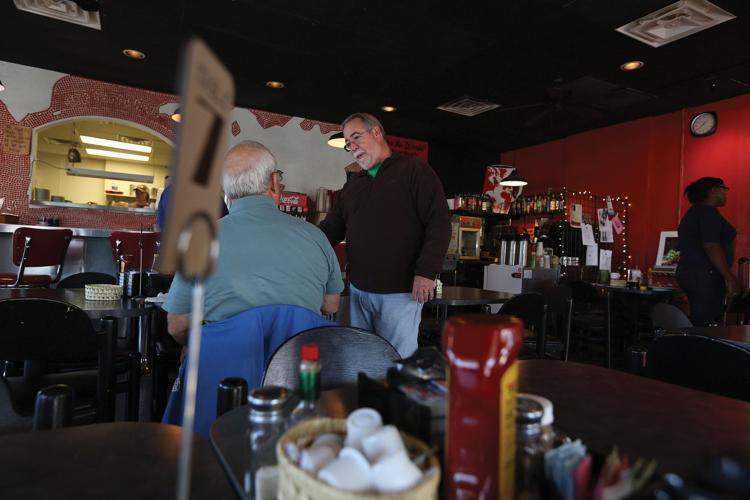 The next step up the Mission Waco outreach ladder came in '97 when an 18-unit apartment complex at 1825 Washington Ave. called The Ark was donated to Mission Waco and transformed into a mixed-income living center with spiritual mentoring and accountability. Other programs began to grow, including urban children and youth outreaches like field trips and a summer camp in Colorado. An accompanying Wellspring Scholarship continues to provide finances for students wishing to attend college, and a grant from the Meyer Family Foundation funded a new children's program called the ROCK (Renewing Our Children's Knowledge), which provides after-school tutoring, performing and visual arts, summer camps, and music and dance lessons. Plans are in place for expansion this year to accommodate the waiting list for low-income youth.
Next, the 42-seat World Cup Café opened in January 2006 and expanded from pastries and coffees into a full breakfast, lunch and dinner menu at reasonable prices with food service training, open from 7 a.m. to 2 p.m. Monday through Friday, 8 a.m. to 2 p.m. on Saturday, and 11 a.m. to 2 p.m. Sundays. The Jubilee Theater and Urban Expressions also added arts to the area.
The purchase and renovation of the downtown Central Presbyterian Church also expanded Mission Waco's influence, and the Meyer Center for Urban Ministries, a one-stop shop for the poor, became the central location for the poor and marginalized for significant help. This added facility also allowed for showering, laundry, and vouchers for clothing and shelter in the same location for the new M-Powerment program, a computer lab for job readiness and employment searches.
"Job training is one of our premier programs since we believe in 'empowerment' as the best model of helping," the director said. He also helped arrange for Baylor's psychology department to partner with the Meyer Center at 1226 Washington Ave. to provide counselors with a relapse prevention group meeting weekly there. The Meyer Center's unique bronze doors and detailed wooden interior highlight a 200-seat chapel on site available to rent for weddings, funerals and meetings.
More growth came with the addition of The Storehouse at 1817 Franklin Ave., selling used building supplies in a perpetual garage sale. It was replaced by The Clothesline in '03, a stylish boutique sponsored by individual and retailer donations with profits going to the Manna House, the nonprofit's faith-based alcohol and drug residential program for men.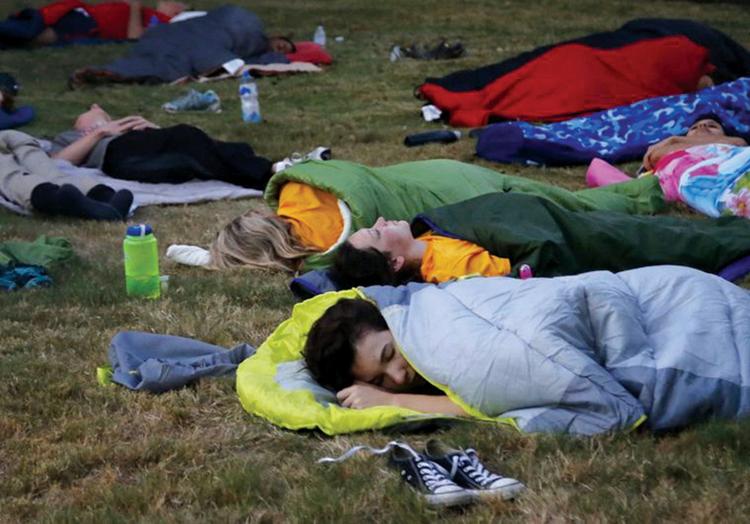 In 2002, Mission Waco added a 1½-hour "The Other Side of Waco" tour for anyone desiring to learn about poverty and redeveloping North, East and downtown Waco, and to complement the food and shelter ministries. Three years later, a health clinic opened in the Meyer Center two nights a week for volunteer doctors, dentists and nurses. The Family Health Center approached the clinic to ask if it could renovate and share the facility to be a full-time day clinic, and the joint effort resulted in hundreds of low-income patients visiting Tuesday and Thursday evenings, paying whatever they can. Limited dental work and some specialized health care are also offered.
"When we took over our current base of operations, people rarely came to this neighborhood," Janet Dorrell said, "but it has become a wonderful gathering place for people with a community atmosphere. The Fair Trade Market (inside World Cup Café) offers unique craft and gift items from around the world, and the adjoining café complements it as a communal place, where dozens of residents gather for the company, and our volunteers and board members often meet for meals, too."
Not satisfied with this plethora of opportunities and ministries, Dorrell and company redesigned its Alpha Quest youth center's programs for more high-risk and at-risk young people with video games, pool, foosball, computers, a library, weightlifting area and a small recording studio for those needing a creative outlet. Staff members often visit local alternative schools and lock-up facilities to minister to teens and young adults, some who are involved in gang activities.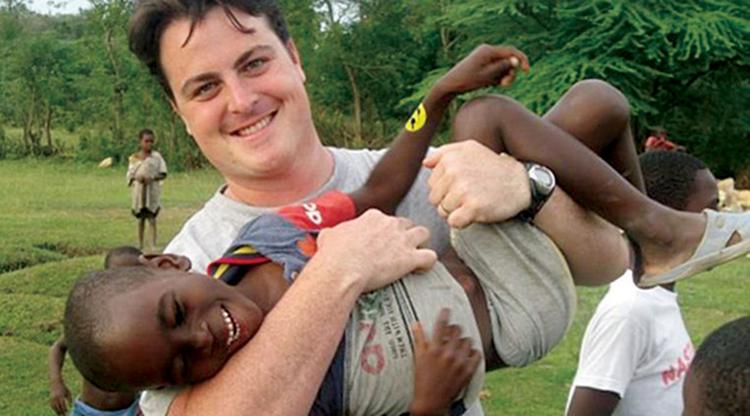 Once again moving outside Central Texas, the Dorrells' son Josh and his wife Danielle launched Galveston Urban Ministries (GUM) in 2010 to reach the poor in one of Texas's most popular seaside resorts through community development and support services like job readiness, legal and social services, and a women's Bible study. Youth outreaches include weekly Bible studies, dance and reading programs, and YG3 (Go Green Global) addresses youth unemployment, life skills and environmental concerns. "GUM Drop" children are offered an after-school activity four days a week to focus on education, character development and biblical principles.
In celebration of its 20th anniversary in 2012, the umbrella ministry changed its full name to Mission Waco, Mission World Inc. to reflect its new purpose, with Jimmy Dorrell as the president and executive director backed by a board of 18 under chairmen Richard Campbell and Louis Garcia. This new venture began its work with relief trips to Haiti after earthquakes devastated the island in 2010. Directed by Dorrell's son, Seth, the island ministries suffered a temporary setback when Seth, who had been battling cancer for two years, died of a heart attack at age 32 while on a mission trip to Mexico in 2013.
"Seth was my colleague and firstborn who taught me a lot on economic development from what he learned from Tony Campolo," Janet said. "His cancer was a shock, but he preferred going on that last trip despite not feeling well instead of staying home. He even spoke in a church the morning he died.
"Although nobody would choose this, we all learned a lot through the pain, and our Haiti ministry became deeper because so many Haitians had lost their firstborn, too. We cried together, and they had their own memorial service for him. Now we have a sense of purpose that keeps us moving; we don't want to miss out on anything the Lord has for us."
Friends and family created the Seth Dorrell Memorial Fund later that year in memory of his commitment to the economic development of Haiti, Mexico and India, while the anchor facilities on Colcord Avenue went through various renovations, mainly the grand opening of the 6,500-square-foot Jubilee Food Market across the street from the World Cup Café.
The market run by Darrell Wickert, a retired Family Dollar manager, offers a complete line of convenience-store items along with fresh fruits, vegetables, meats and dairy products from 8 a.m. to 8 p.m. Monday through Saturday and 11 a.m. to 6 p.m. Sunday.
"A few years ago, the city of Waco declared this area a 'food desert' because there was no complete grocery store within 2.2 miles, so we asked our neighbors what they wanted," Wickert said. "They asked for a full-line grocery, and it took us 14 months to raise over $488,000 and renovate this old Safeway that opened in 1925 under (builder) Ed Mazanec's supervision."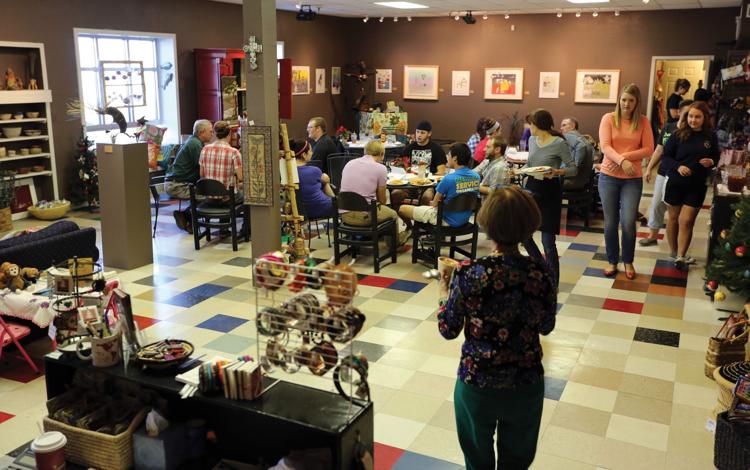 Fall and winter volunteer opportunities included Thanksgiving Day with the homeless, the annual Biker Toy Run, Christmas gift collection for underprivileged children, a holiday children's play and a Dr. Martin Luther King Jr. Day cleanup of Bellmead's Lincoln Park. Ongoing activities for volunteers include part-time office work, money and book donations, mission trips and Kids with Seniors visits to retirement homes.
This month Mission Waco Mission Waco will hold its 25th anniversary banquet at the Waco Convention Center on Feb. 28. The summer will bring the usual mission trips, basketball, volleyball, arts and Bible studies with snack suppers for youth.
An additional new project, called "Urban REAP" (Renewable Energy and Agriculture Project), will be built this spring next door to the Jubilee Food Market featuring a 36-by-72-foot aquaponics greenhouse, solar panels, composting and rainwater catchment to provide practical needs like organic lettuce for the market and also to train urban folks about being good stewards of God's earth.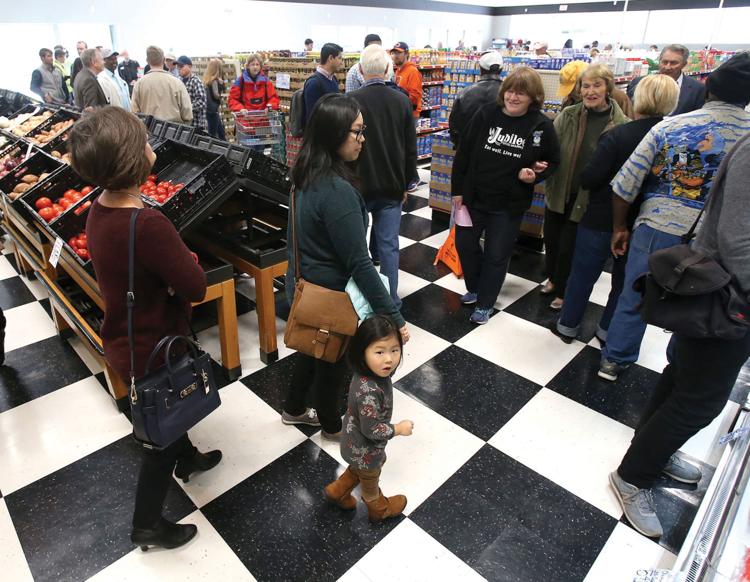 The wide-ranging ministry of Mission Waco Mission World Inc. continues through thousands of changed lives, including society's marginalized like the mentally ill, addicted, unemployed, homeless, drop-out youth and unwed mothers who have been told they could make something of themselves.
Waco Mayor Kyle Deaver said Jimmy Dorrell's vision and hard work in the city has been phenomenal.
"Jimmy deserves our respect and gratitude for all the work he has done over the years to serve the homeless and hungry in our community," Deaver said. "His tireless efforts have helped countless individuals and families in need."
One of those whose needs were met is current children's center assistant Lascha Harris.
"When I was 12, I attended a Saturday teen club, and at 17, my brother Bronscha began attending the youth program, helped with our grocery store, and now works full time at Walmart while serving on the MW board," Harris said. "He also encouraged me to volunteer, and I've been here 18 years now, seven as a paid staff member. I like everything about them because they reach out to everyone, and their programs are expanding all the time."
Jimmy Dorrell has shared his worldwide vision through two books, "Trolls and Truth" (stories of people met under the bridge and elsewhere) and "Dead Church Walking"(advice for today's church), and by teaching mission classes at George W. Truett Theological Seminary, while Janet does the same at Baylor University on poverty in Waco and in developing countries.
"We firmly believe that servanthood is the fruit of discipleship and spiritual maturity," he says. "It must also include God's justice for the poor and marginalized. Crossing cultural, racial, economic and other barriers to serve is God's call to each of us."
Mission Waco 25th Anniversary Banquet
When, where: 6 to 8:30 p.m. Feb. 28 at Chisholm Hall in Waco Convention Center.
Tickets/reservations: Individuals cost $55; table costs vary. Deadline is Feb. 24.
Information: Call 254-753-4900