FICTION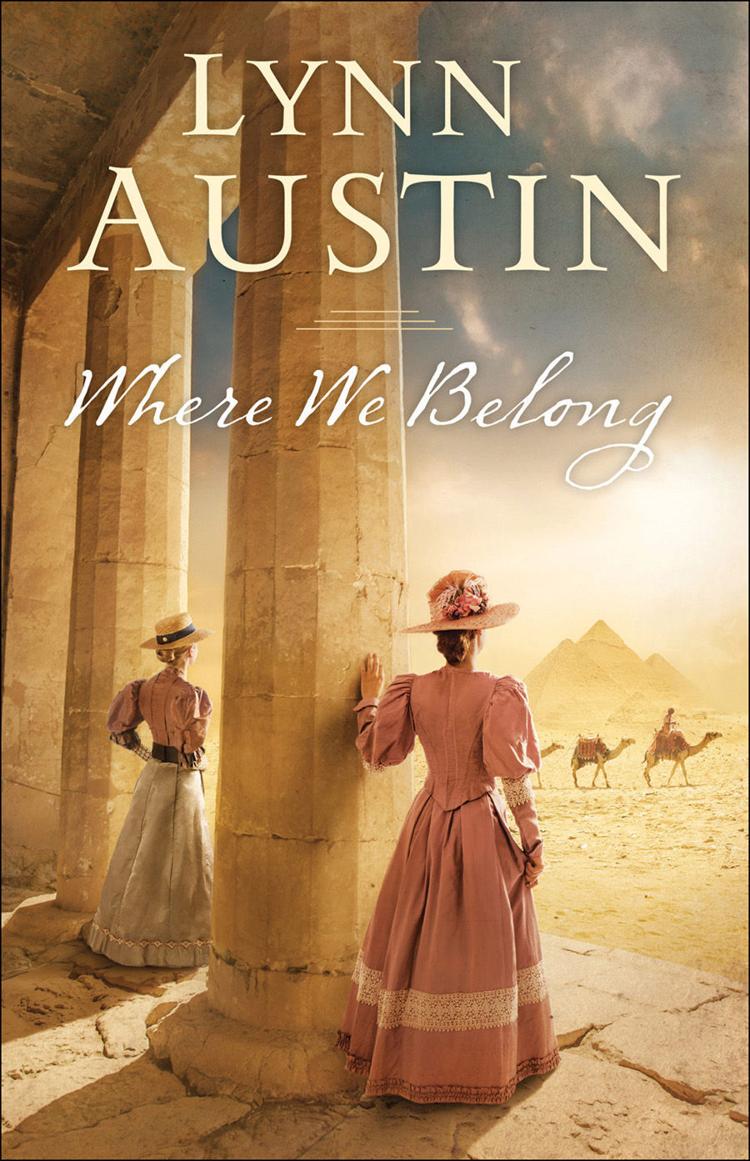 Where We Belong
By Lynn Austin
In 1892 Chicago, the rules for Victorian women are strict, their roles limited. But sisters Rebecca and Flora Hawes are not typical Victorian ladies. Their love of adventure and their desire to use their God-given talents has brought them to the Sinai Desert and into a sandstorm. Accompanied by Soren Petersen, their somber young butler, and Kate Rafferty, a street urchin learning to be their ladies' maid, the two women are on a quest to find an important biblical manuscript. As the journey becomes more dangerous, the four travelers sift through memories of their past, recalling the events that shaped them and the circumstances that brought them to this time and place.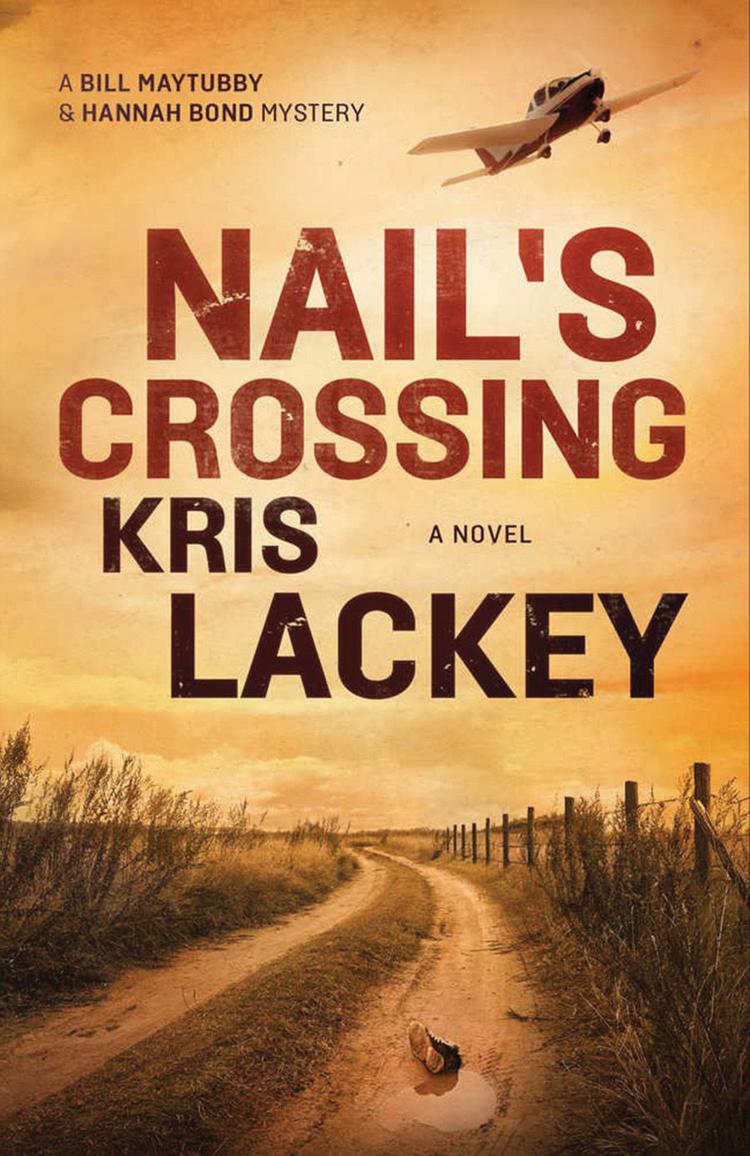 Nail's Crossing
By Kris Lackey
In a remote corner of the Chickasaw Nation, tribal Lighthorse policeman Bill Maytubby and county deputy Hannah Bond discover the body of Majesty Tate, a young drifter. They comb Oklahoma's rock prairie, river bottoms and hard-bitten small towns for traces of her last days. Tate was seen dancing with a violent local meth dealer. An oilpatch roustabout and a shady itinerant preacher provide dubious leads. Ne'er-do-wells start dying off. A fluke lead propels Maytubby into Louisiana's bayou country, where a Cajun shrimper puts him on the scent of a bizarre conspiracy. He and Bond reunite in the Chickasaw Nation for the eventual face-off at Nail's Crossing.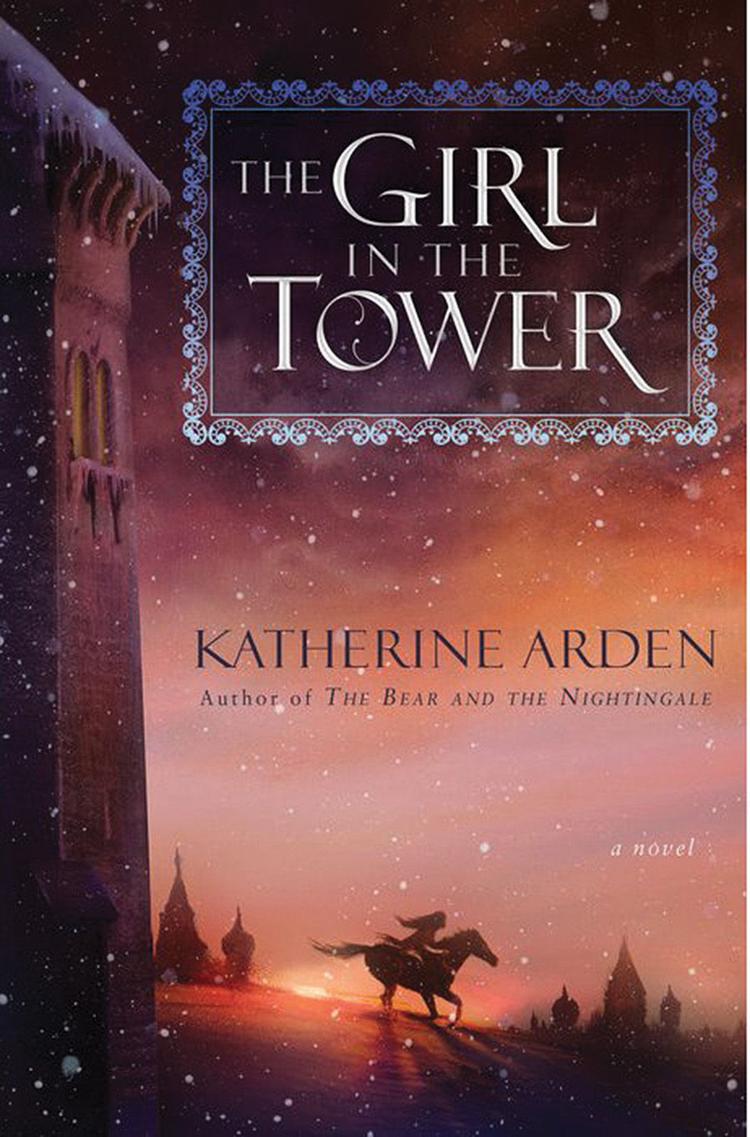 Girl in the Tower: A Novel (Winternight Trilogy)
By Katherine Arden
A remarkable young woman blazes her own trail, from the backwoods of Russia to the court of Moscow, in the sequel to Katherine Arden's best-selling debut fantasy novel, "The Bear and the Nightingale." Vasilisa has grown up at the edge of a Russian wilderness, where there is truth in the fairy tales told around the fire. Vasilisa's gift for seeing what others do not won her the attention of Morozko, the Frost, winter demon from the stories. Together they saved her people from destruction. Now, driven from her home by frightened villagers, she dresses as a boy and sets off on an adventure to Moscow.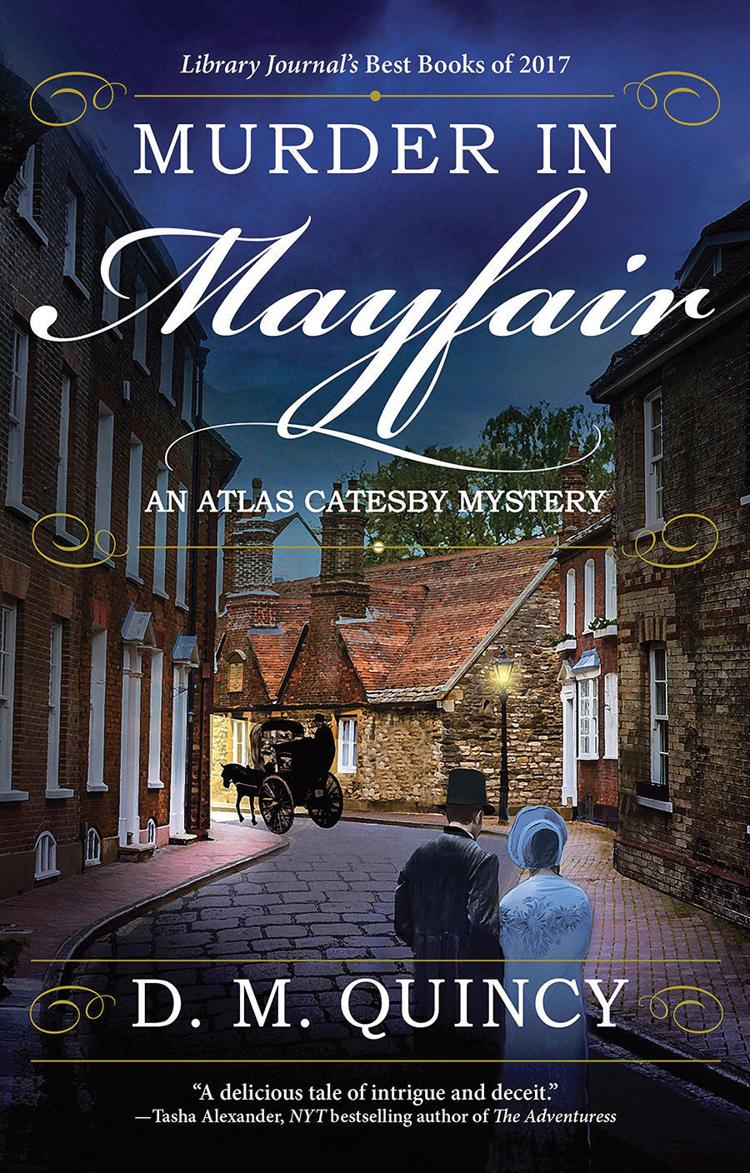 Murder in Mayfair: An Atlas Catesby Mystery
By D.M. Quincy
Set in 1810 Regency England, Atlas Catesby, a brilliant adventurer and youngest son of a baron, is anxious to resume his world travels after a carriage accident left him injured in London. But his plans are derailed when, passing through a country village, he discovers a helpless woman being auctioned off to the highest bidder by her husband. Atlas purchases the lady, Lilliana, on the spot to set her free. But she is desperate to be with her children and refuses to be rescued. Then, her husband is killed and Atlas is there to find the real killer. "Murder in Mayfair" is the first in a historical mystery series by D.M. Quincy.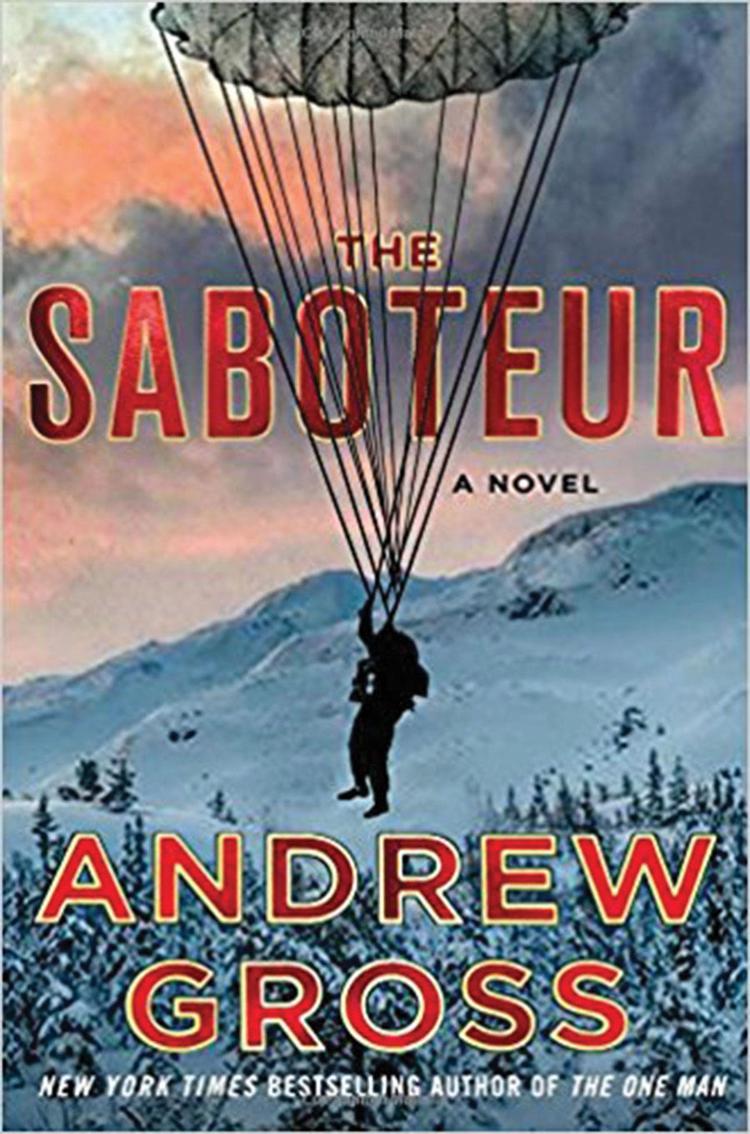 The Saboteur
By Andrew Gross
"The Saboteur" portrays a hero who must weigh duty against his heart in order to single-handedly end the one threat that could alter the course of World War II. Kurt Nordstrum, an engineer in Oslo, puts his life aside to take up arms against the Germans as part of the Norwegian resistance. After the loss of his outfit, he commandeers a coastal steamer and escapes to England to transmit secret evidence of an atomic bomb at an isolated factory in Norway. A team of dedicated Norwegians train in the Scottish Highlands for a mission to disrupt the Nazis plans. Parachuted onto unforgiving terrain in Europe, Nordstrum and his team attempt the most daring raid of the war.
Nonfiction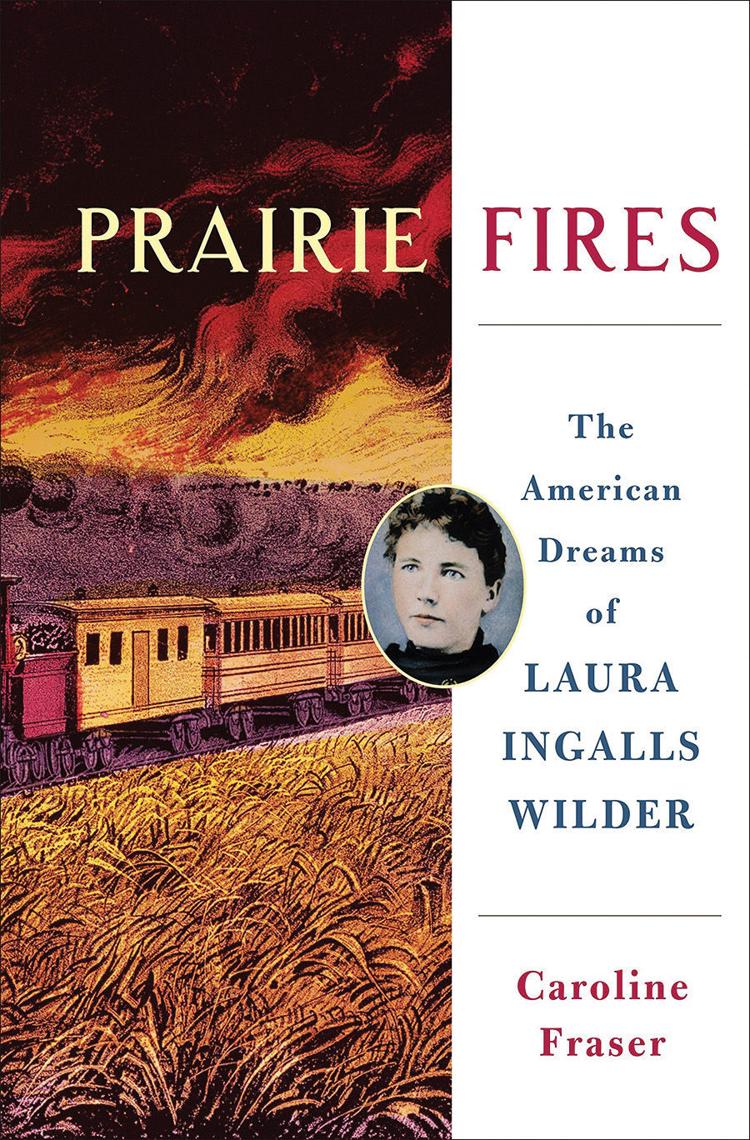 Prairie Fires: The American Dreams of Laura Ingalls Wilder
By Caroline Fraser
In writing the saga of Laura Ingalls, Fraser draws on unpublished manuscripts, letters, diaries and land and financial records. Revealing the grown-up story behind the most influential childhood epic of pioneer life, readers will see that Wilder's real life was harder and grittier, a story of relentless struggle, rootlessness and poverty. Spanning nearly a century of epochal change, from the Indian Wars to the Dust Bowl, Wilder's dramatic life provides a unique perspective on American history and our national mythology of self-reliance. "Prairie Fires" reveals the complex woman whose classic stories grip us to this day.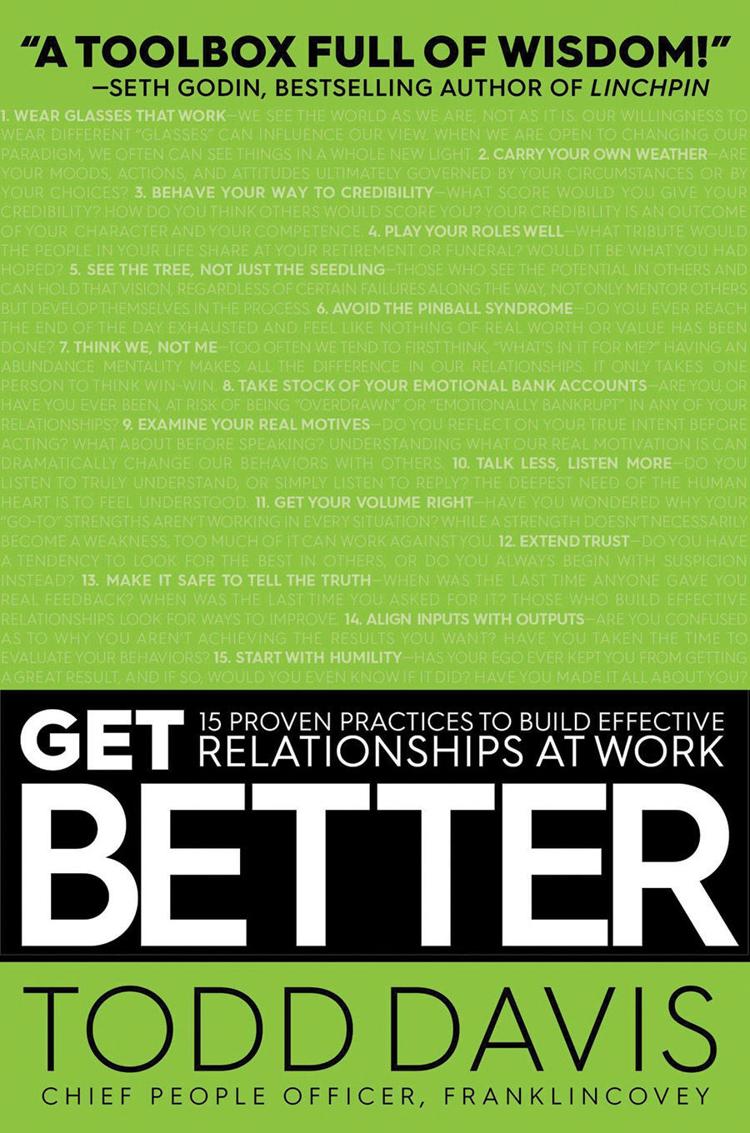 Get Better: 15 Proven Practices to Build Effective Relationships at Work
By Todd Davis
In "Get Better," FranklinCovey's Chief People Officer Todd Davis explains that an organization's greatest asset isn't its people; rather, it's the relationships between its people that is the greatest predictor of personal effectiveness. Ideal for professional people at all levels of business, government and education, Davis describes the most common relationship pitfalls that negatively affect personal careers and organizational results. He identifies 15 proven practices that influential leaders at any level of an organization use to take ownership of their work, improve the quality of interactions with others, and master the skills of effective relationships.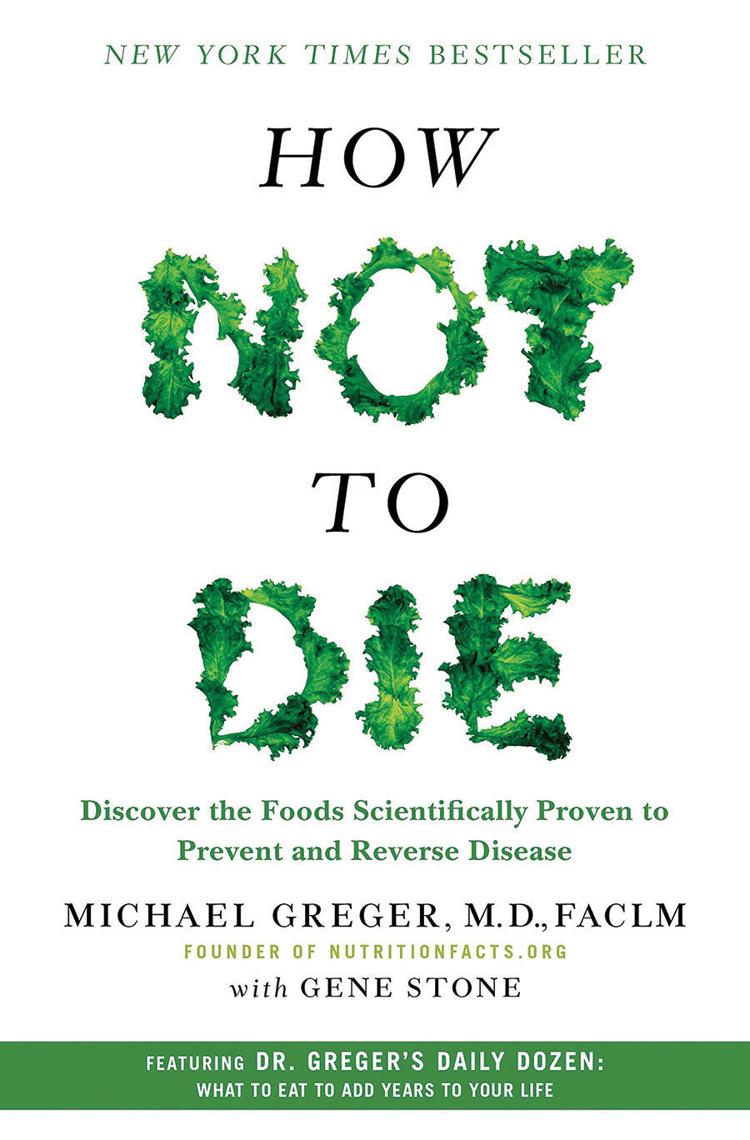 The How Not to Die Cookbook
By Michael Greger, M.D, and Gene Stone
From Dr. Michael Greger, the physician behind the trusted and wildly popular website nutritionfacts.org, comes a beautifully designed, comprehensive cookbook complete with more than 120 recipes for delicious, life-saving, plant-based meals, snacks and beverages. Greger presented the scientific evidence behind the only diet that can prevent and reverse many of the causes of premature death and disability. Now, "The How Not to Die Cookbook" puts that science into action. Every recipe in this cookbook offers a delectable, easy-to-prepare, plant-based dish to help anyone eat their way to better health.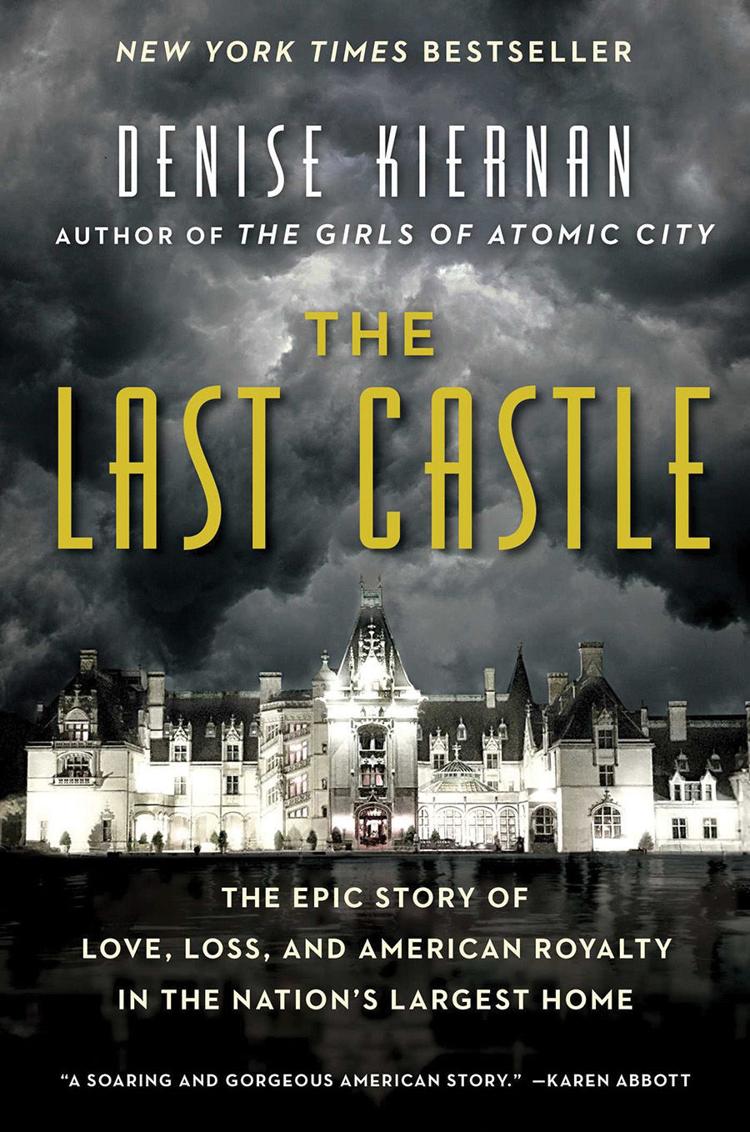 The Last Castle: The Epic Story of Love, Loss, and American Royalty in the Nation's Largest Home
By Denise Kiernan
The story of Biltmore spans World Wars, the Jazz Age, the Depression and features a captivating cast of real-life characters including F. Scott Fitzgerald, Thomas Wolfe, Teddy Roosevelt and James Whistler. The bookish George Vanderbilt had dedicated his life to creating a spectacular European-style estate on 125,000 acres of North Carolina wilderness. His wife Edith was now mistress of an estate nearly three times the size of Washington, D.C. and benefactress of the village and surrounding rural area. When fortunes shifted and changing times threatened her family, her home and her community, it was up to Edith to save Biltmore.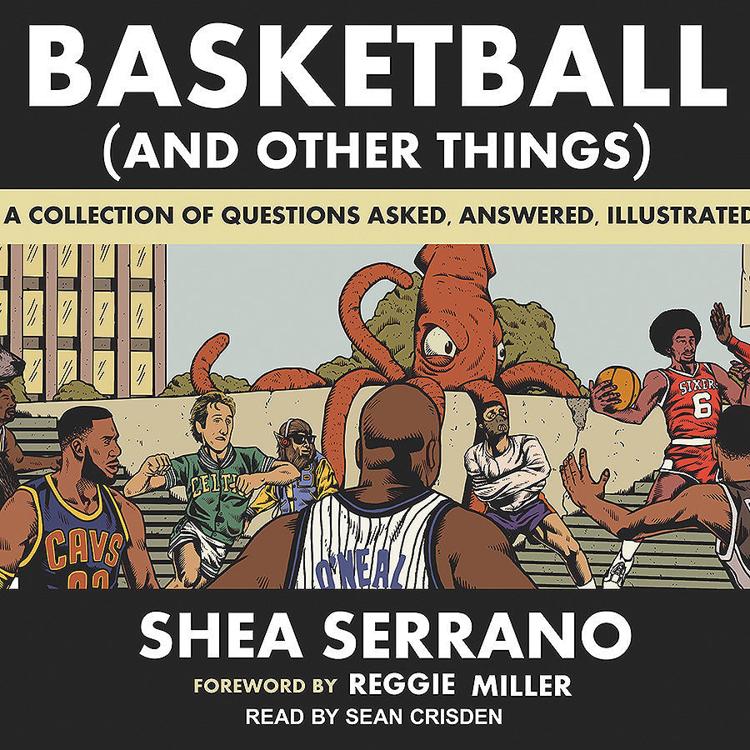 Basketball (And Other Things) -- a Collection of Questions Asked, Answered
By Shea Serrano
Who is the greatest dunker of all time? Which version of the Michael Jordan was the best Michael Jordan? What is allowed and absolutely not allowed in a game of pickup basketball? Basketball (and Other Things) presents readers with a whole new set of pivotal and ridiculous fan disputes from basketball history, providing arguments and answers, explained with the wit and wisdom that is unique to Shea Serrano. With incredible art from Arturo Torres, this book is a must-have for anyone who has ever stayed up late into the night debating basketball's greatest moments, what-ifs, stories and legends.