Look down Austin Avenue from its intersection with Fifth Street and you see a moderate number of people walking to restaurants, shops and businesses with cars and a few trucks slowly pulsing between streetlights.
Flash forward to a weekend afternoon, specifically Aug. 31, and imagine the same street flowing with hundreds of people, many decked in green and gold, past islands of merchandise-stacked tables, food trucks and carts, a live band accenting a pregame buzz of energy before the first Baylor Bears football game in new McLane Stadium.
This is GameDay Downtown.
Now imagine that same view in a near future, one of an Austin Avenue thrumming with traffic, populated sidewalks and newly occupied storefronts completing city blocks. It's a downtown with energy to fuel a continuing revitalization. This is what planners believe GameDay Downtown can do. And, they say, it's not just about Baylor Bears football.
"GameDay is an important day for our community apart from the actual game," said Megan Henderson, executive director of Waco Downtown Development Corp. "We've pulled off the biggest building project in our city and everyone in town gets to feel proud of it."
The event evolved as a response to Baylor University's plans to find sufficient parking spaces for the $266 million McLane Stadium that makes its college football debut Aug. 31 across the Brazos River from the Baylor campus. The 45,000-seat stadium replaces Floyd Casey Stadium in central Waco. University, city and state officials have worked for months on traffic and parking plans for the new location next to the river and Interstate 35.
The 93-acre stadium site has room for some 2,150 parking spaces, far short of the amount needed, but Baylor planners believe campus parking can boost that to 7,000 spaces. In searching for additional parking, Baylor turned to downtown Waco, only a mile from McLane Stadium and a short distance via shuttle bus. Those involved in downtown development and business, both city and private, agreed to help and the seed for GameDay Downtown was planted.
The game plan for GameDay, led by Waco Downtown Development Corp. and the Public Improvement District's advisory board, centers on providing sufficient parking downtown and an efficient way of moving football fans to and from the stadium in a way that helps, not hurts, downtown businesses.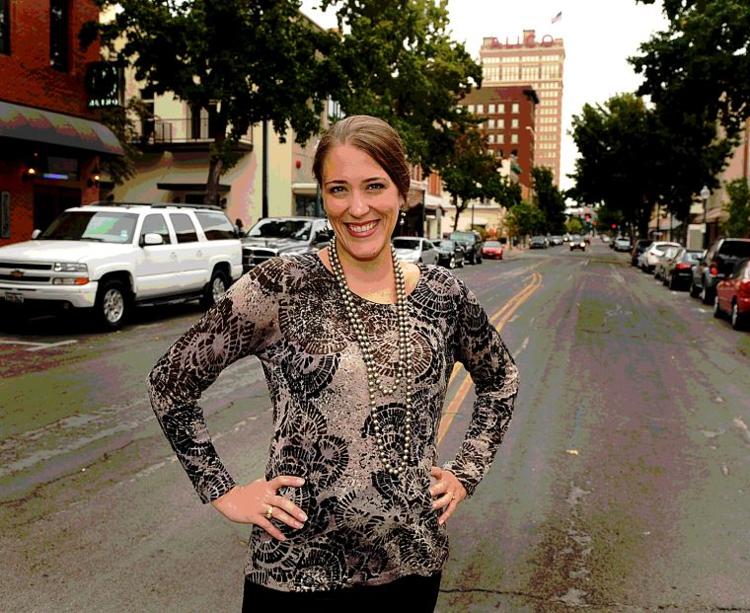 "We're creating a pleasant atmosphere and background," Henderson said. "We're preparing a canvas and what's populating that canvas is the (Baylor) game, obviously, and private business."
GameDay Downtown organizers hope to locate some 2,500 public parking places in downtown lots and streets within a short walk of Austin Avenue and Fifth Street, the single pickup point for six Waco Transit shuttle buses that will ferry game crowds to and from the stadium. Roughly a month and a half before the first Baylor home game, organizers have secured nearly 2,000 spaces and Henderson was confident there'd be enough to accommodate some 5,000 ticket-holders.
"The backbone of what the DDC is trying to do is not just enough, but building extra (capacity)," she said, adding that a cushion of available parking will allow event growth and aid downtown businesses that might need designated parking for their customers.
Downtown Waco is no stranger to large crowds. A 2002 Margarita and Salsa Festival pairing Willie Nelson and Pat Green drew a throng that neared 14,000 to Heritage Square (though, frankly, it overwhelmed planners) and the best-attended shows at the city's outdoor concert series Brazos Nights generally pull 5,000 to 6,000 people to Indian Spring Park, with the annual Fourth on the Brazos celebration more than doubling that in the general downtown area.
By the time GameDay Downtown rolls around, those going to the game will have several guides to downtown parking. Poles sporting green-and-gold banners will mark public parking. Maps provided to Baylor University, the Waco Convention Bureau and Visitors Center and the Waco Tribune-Herald website will locate both private and public parking areas. And a smart phone app developed by Baylor will show directions to parking areas in downtown and East Waco.
In addition to parking and transportation planning, GameDay Downtown organizers also are adding live music, organized by "Texas Music Café" creator and producer Chris Ermoian, and children's activities, said Brian Ginsburg, chairman of the downtown Public Improvement District.
"We're not in the party business, but we're learning," he said. "There will be a lot of color, a lot of sound."
GameDay Downtown will host tailgating, though not on the scale as McLane Stadium with its 237 tailgating spots and another 36 for students, most of which have power. Details were still being worked out, but planners were aiming for approximately 18 spaces in the Bank of America parking lot at the 500 block of Austin Avenue and the McLennan County Records Building parking lot a the 400 block of Washington Avenue.
There won't be power hookups or water — "simple, old-fashioned tailgating," Henderson said — but space that tailgaters can reserve a football season at a time. Those interested in doing so can call the Business Resource Center at 754-8898 or email info@brc-waco.com.
However, individual restaurants, clubs and shops largely will be free to plan their own activities and offerings — to draw on that GameDay canvas, in Henderson's metaphor. That will allow more room for change and creativity than an event totally planned and scheduled by a central organization or sponsor, she noted.
"That's why we're confident it will stay fresh," she said.
Veteran restaurateur Jake Black, owner of Austin Avenue venue Jake's Texas Tea House, says it's up to restaurants and businesses to seize opportunities like GameDay as they come.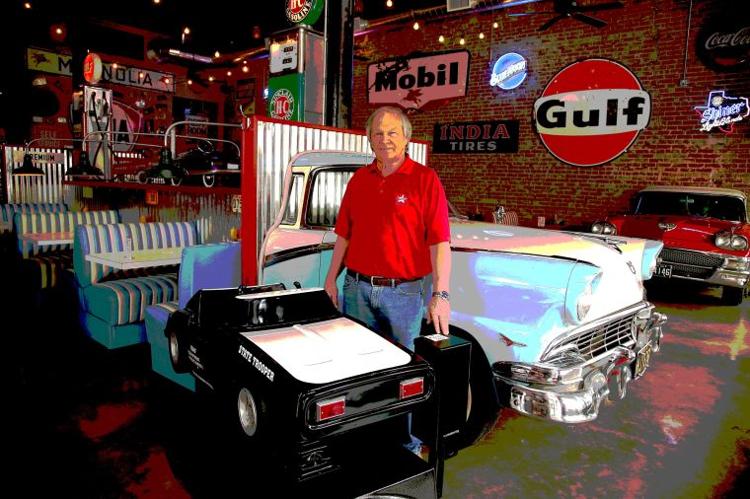 "You can't just do it once and pray for rain," he said. "You've got to take it and make it yours ... Baylor is not going to market downtown for you."
Past Baylor home games had boosted business at Jake's and Black sees upcoming GameDays as a way to introduce his American/Southern cuisine restaurant to first-time downtowners or home folks who infrequently visit. "A lot of people don't go downtown and there's not a lot of shopping," he said. "(GameDay) is traffic. More people."
Many GameDay visitors will prefer food and drink at a downtown restaurant or food truck. The stretch of Austin Avenue that will be closed and their connecting streets contain seven restaurants, four bars or clubs, three food trucks and one food cart. By Labor Day weekend, two more food establishments — the Waco Hippodrome with its new kitchen and the sushi bar Kuma — may be open on Austin Avenue if construction for those two places continues on schedule. One block over, on Franklin Avenue from the 500 to 200 block, offers another eight restaurants — four in RiverSquare Center — a bar, a pub and four food trucks.
Downtown dining options encompass not only burgers, chicken and salads, but Mexican, Italian, upscale American, Thai, Asian fusion, Greek, Middle Eastern, Japanese and stand-alone cookies and cupcakes.
Game-day activities in other Big 12 cities center on those cities' entertainment districts, except for Stillwater, Okla., and Waco. Could multiple GameDays Downtown and their crowds help gel an entertainment district for Waco? Time will tell.
Sidewalks or dedicated food courts filled with potential customers have some downtown food truck operators salivating. The big issue for a food truck is getting enough people to try it, said Youngdae Moon, whose red-and-blue Club Sandwich truck has supplied Asian-inspired tacos, banh mi sandwiches and more to customers in the 500 block of Austin Avenue since May. Although he's been adept as leveraging social media to draw customers, he's dependent in large part on walkup traffic and anything that puts his food truck in front of crowds won't hurt.
As of early July, he hadn't decided whether to stay in downtown Waco for GameDay or set up in the food truck court planned across from McLane Stadium, but either location is a plus.
"For any business, all you want is an opportunity to prove yourself," said Moon, a Baylor graduate. "It's almost sad that Baylor football is what's helping downtown to grow. But my opinion is — whatever it takes."
For some Austin Avenue businesses, the April 12 Celebrate Waco fundraiser for the Waco Symphony Council provided a taste of what GameDay Downtown might do. Austin Avenue between Sixth and Eighth streets was closed for that event, which featured tours of the Waco Hippodrome, Austin Avenue lofts; street sales and displays from merchants; and a fun run.
Jake's had chalk drawing on the sidewalk for children, outdoor grilling and an Elvis Presley imitator that day and it paid off.
"We were just packed. It was fantastic, a great day for downtown," he said. Even better, some first-time customers came back in the weeks that followed.
Celebrate Waco also was good for the new Creative Art Studio and Theater that's located in the same block of Austin Avenue as Jake's. The arts venue hosts theater, comedy and visual arts and Celebrate Waco provided the chance to make friends, said director Beth Richards. "Several people discovered us for the first time at Celebrate Waco," she said.
CAST doesn't have its GameDay plans set yet, but it will do something, whether sidewalk tables with its art for sale, improv comedy or karaoke that day. The downtown theater has a newly installed stage and GameDay Downtown might provide an opportunity to show it off. "We have lots of different things for different people," she said.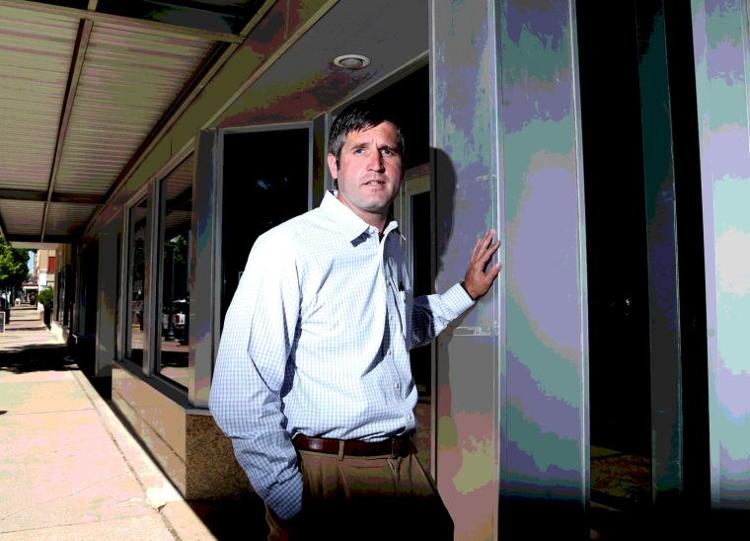 Austin Avenue also is home for residents of three clusters of loft apartments, but downtown developer Shane Turner, who with his brother Cody runs Kress Lofts and are renovating the historic Waco Hippodrome theater, says he hasn't heard from any tenants concerned about being shut in or out by GameDay Downtown.
"Then, again, a lot of our residents are Baylor regents and supporters connected to Baylor," he said.
The six GameDay Downtown dates may bring the lion's share of visitors to central Waco, but it's not necessarily the year's most anticipated event for downtown. That may be the reopening of the Waco Hippodrome, a historic theater in the final weeks of a $2.6 million renovation. The 100-year-old theater, built originally as a vaudeville house but used as a movie theater for much of its life, had been a focal point for downtown entertainment until its closing in 2010.
The Turner brothers purchased the Hippodrome from the Waco Performing Arts Company and are in the last stretch of retooling it into a multi-use facility that will show first-run movies Thursdays through Sundays and offer plays, concerts, standup comedy, film series and more on the remaining nights of the week. The theater will feature food service for its events, thanks to a restaurant that's part of the building's redesign and a key part of its business plan.
Construction delays have stretched out the Hippodrome's renovation to more than two years, but work looks on track for an opening in late August —a time frame punctuated by the debut of McLane Stadium and GameDay Downtown.
Hippodrome programming director Melissa Green says there may be a little calendar jockeying ahead to make sure both major events get their share of the limelight.
"The Baylor stadium and us opening will be a double learning experience," she said. "We're going to work with our neighbors here ... but we want to have our grand opening, too."
Green has in mind an opening that stretches over several days to showcase the multi-facted entertainment options the revamped theater will offer. Should renovation work finish early enough, a mid-August grand opening before Labor Day weekend and the first Baylor home game might be possible; if not, the theater might open with little fanfare, preferring to bump a grand opening into September to win maximum attention.
Still, she has some GameDay ideas — food specials from the Hippodrome restaurant, livestreaming of a Baylor game at the theater's patio area, discounts to upcoming Hippodrome screening or events.
Shane Turner notes that a city of more than 100,000 has plenty of people with no Baylor ties or interests.
"We're hoping to capture them," he said.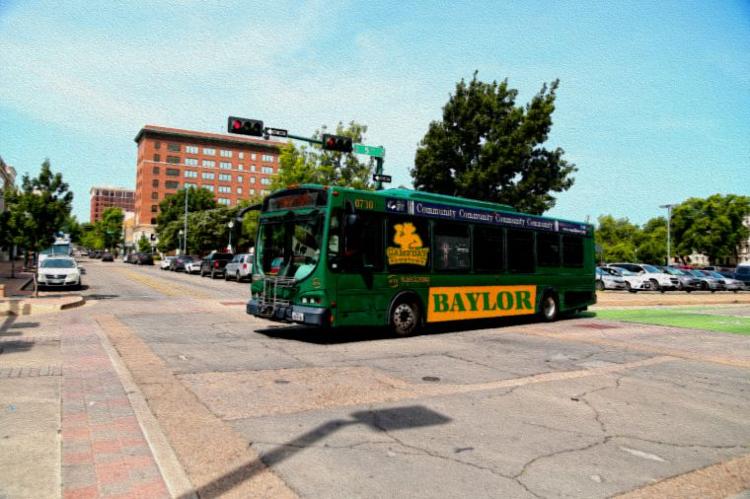 The initial GameDay Downtown falls in a month with two annual events with non-downtown focuses, the Margarita and Salsa Festival held Aug. 23 at Extraco Events Center and Labor Day weekend's Westfest.
Ginsburg, whose family ran downtown Waco fixture New York Clothier for more than a century, sees GameDays joining a network of events that bring attention and people to downtown on a regular basis. He points to last spring's coordination of Celebrate Waco, with the Art on Elm Avenue arts festival across the Brazos River and the Downtown Waco Farmers Market.
Likewise, First Fridays, a loose collection of monthly activities, specials and emphases by downtown businesses, restaurants and clubs, aims to build an entertainment-friendly atmosphere like that of Austin's well-known Sixth Street or Dallas' Deep Ellum.
Add GameDay Downtown and new off-football season events promised at McLane Stadium and its grounds to downtown's current calendar, plus growing use of the Brazos River and Waco's three riverside parks, and Waco's river corridor may finally reach its potential.
"I call it my Yellow Brick Road," Ginsburg said.