To call Xristo's Café a family-run business would be a gross understatement. The owners, Chris and Stephanie Garman, and their six children have all worked at both the Xristo's food truck on South University Parks Drive as well as their new restaurant at 810 LaSalle Ave.
Not only have they cooked, cleaned and served together at the two Greek/Mediterranean food locations, but the kids themselves have developed recipes that are on (and off) the menus.
Those items are named for the young creators.
For instance, the Zoe, is a vegetable gyro named for their 21-year-old daughter, who just graduated from college in New York. Or the Sophia, which is baked falafel and gets its name from another daughter, a University of California sophomore.
Sophia wanted a healthy alternative to fried falafel, a staple of Greek and Mediterranean food, so she "worked and worked on recipes until she got what she wanted," said her dad, with obvious pride in his voice.
The children even created fudge fries made with sea salt and Yia Yia's (Grandmother's) homemade chocolate sauce poured over fries. It's no longer on the menu, but customers in the know still ask for and receive it.
Some items on the menu can be tongue-tanglers for those new to the Mediterranean food world, such as spanikopita (five cheeses with sautéed spinach baked inside phyllo dough) or galaktoboureko (Greek custard filling between layers of phyllo dough then baked and topped with sweet sauce).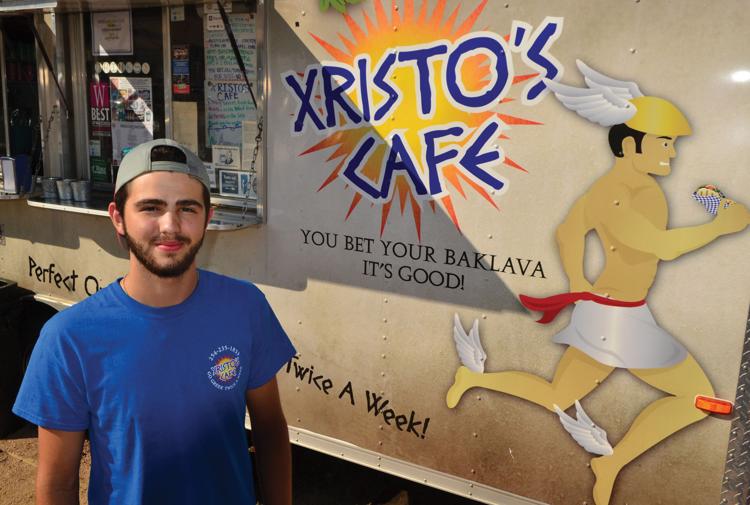 Both food locations are named after 16-year-old son Xristo (pronounced Christo), as well as his dad.
What's it like as a teenager to see your name in huge letters on a food truck and a building? "I enjoy it," Xristo said. "It's nice to have something named after me, but I don't have a big head over it."
Indeed, he doesn't let his name or standing interfere. He works as hard as the other employees. On a recent Saturday, he worked at the café from 10 a.m. to 3 p.m. and then at the food truck in perhaps the hottest part of the day, from 5 to 7 p.m.
Hard Workers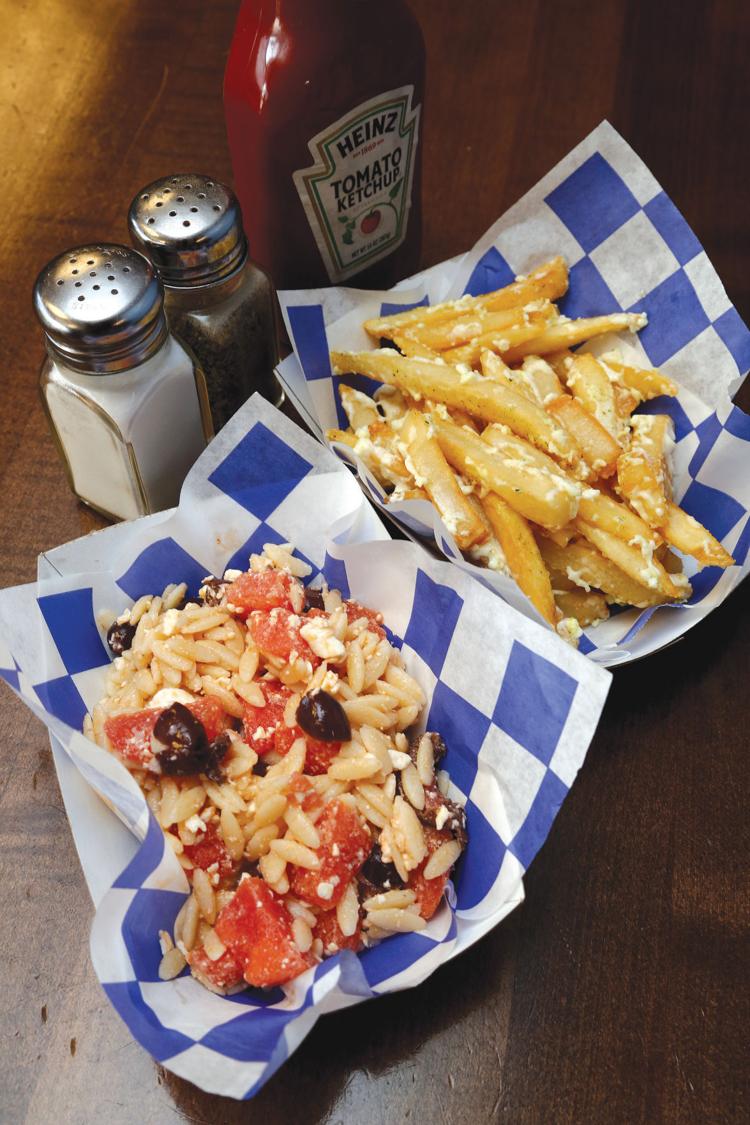 That's all part of the work ethic the Garman children have developed from working alongside their parents and siblings. Xristo points out at least one important life lesson he has learned — managing a fast-paced environment.
"You do have to work under stress," he said, "but you learn about cooking and how to make stuff."
His signature dish is the Xristo, savory grilled chicken with hummus, sriracha and feta cheese wrapped in pita bread.
The Rapoport Academy student said it's hard to choose which is his favorite place to work. Both locations have their advantages.
"The café is air-conditioned, and that's nice, but at the food truck, you get to see the outside more, and it's sometimes more fast-paced."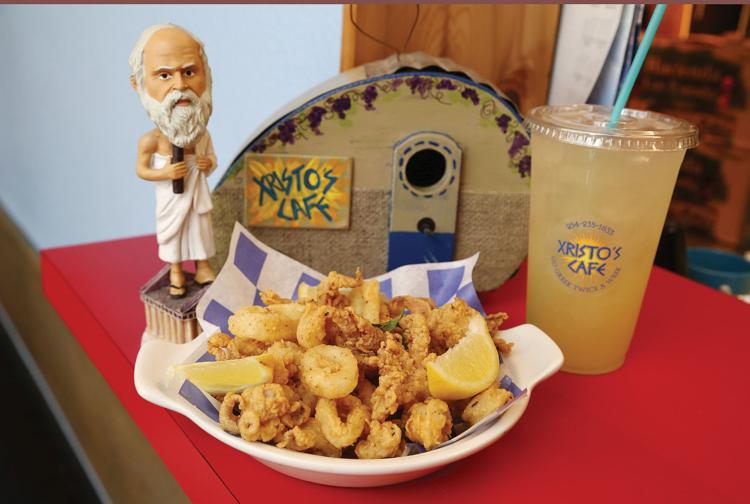 The Garmans take pride in their large brood, which also includes Charis, 18, who is headed to Harvard in the fall; Anissa, 13, who is home-schooled; and Melina, 9, who also attends Rapoport Academy.
Stephanie came from a large, extended family. Her mother, Edna Ferris, is Greek, and her father was Lebanese. Two huge flags, Greek and Lebanese, hang from the counter in the café, honoring Stephanie's heritage. Those ethnic backgrounds, with a sprinkling of Turkish influence, define the Xristo's menu.
When customers rave about the unusual combinations in the café's foods, such as cinnamon in ground meat, Stephanie understands but is sometimes taken aback. Those dishes are everyday fare to her since she grew up on Greek and Lebanese food.
Longtime Cooks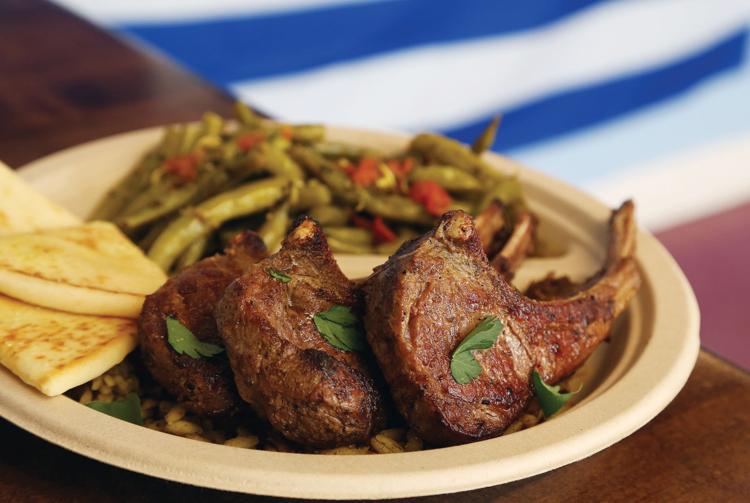 Before opening their food truck four years ago, the family had cooked for the food festival that the Greek churches in Waco sponsored each year. Even at that time, Chris and Stephanie had dreams of someday opening a restaurant. Longtime Waco restaurateurs Nick and Luanne Klaras mentored and encouraged the young couple as they considered a possible leap into the restaurant business.
Stephanie said their experiences of going out to eat with six kids and trying to find something that everyone would like and that was healthy spurred them to open the Xristo's food truck in hopes that other varieties of food trucks would join them.
Theirs was the first truck in the food court at the corner of University Parks Drive and Franklin. They were there for four months before another truck joined them.
"We were pioneers," Chris said.
Many of their longtime customers kept asking when they would open a restaurant. So in March they did just that at the LaSalle location. Those encouraging customers have followed them, making the café popular at mealtime.
"Some days we have a line here," Chris explained. "It's not fast food."
The café uses fresh ingredients daily, and Stephanie said, "We get everything locally that we can. Now we're getting squash and green beans from Manna Farm Ministries."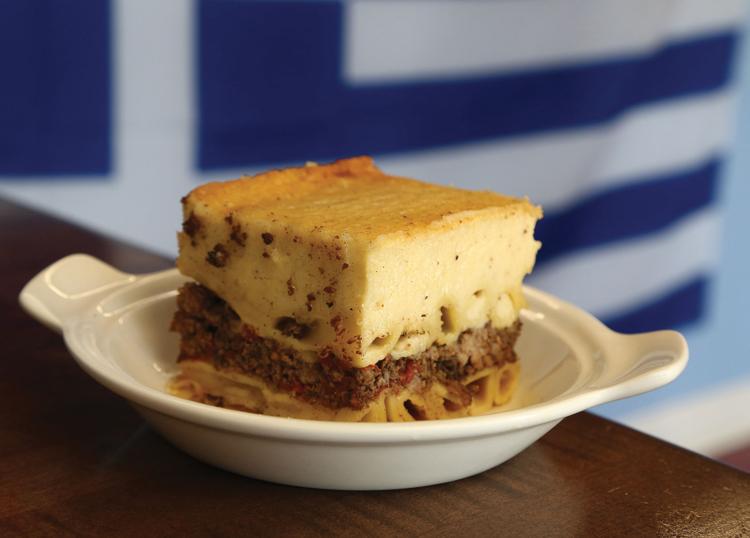 Among the more popular items on the café menu is pastitsio. "We call it Greek lasagna," Stephanie said. Chris added, "It's built like a lasagna but with a different taste."
Pastitsio is also the go-to dish for special occasions in the Garman household, and when their daughters come home from college, the first thing they ask for is the Greek lasagna.
The move to their new LaSalle building allowed the family to enlarge the menu by several items. The food truck still offers a basic menu, but the café has greatly expanded offerings, such as the pastitsio.
"Some of the dishes that are time-consuming, we didn't have the capability (at the food truck). At the restaurant, we can bake every day," Chris said.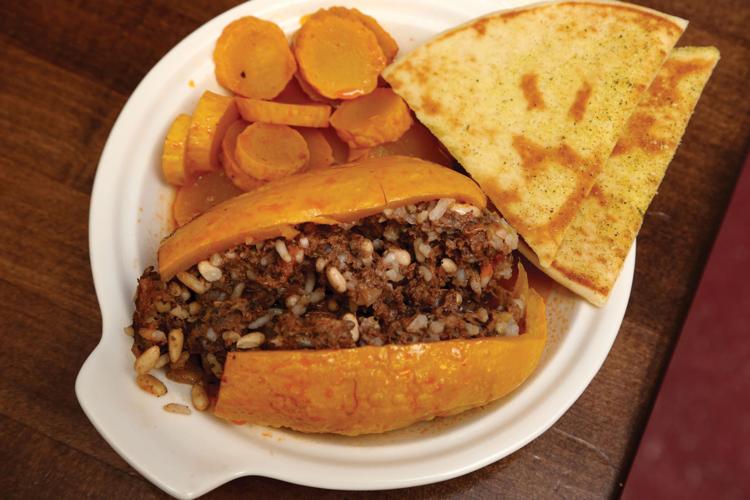 Other popular items at the café include lamb chops, lamb burgers, spanikopita, galaktoboureko, and feta fries made with family seasonings. Something in the works that promises to be a winner when it does make it to the menu is a new ice cream dish, which includes sweetened fried dough, cinnamon sugar and sauce.
There's even a regular American hamburger and a recently added BLT for those who are not sure of the Mediterranean foods. But Chris thinks he can change even the most reticent.
People come for different reasons, he said.
Seeking Healthy Choices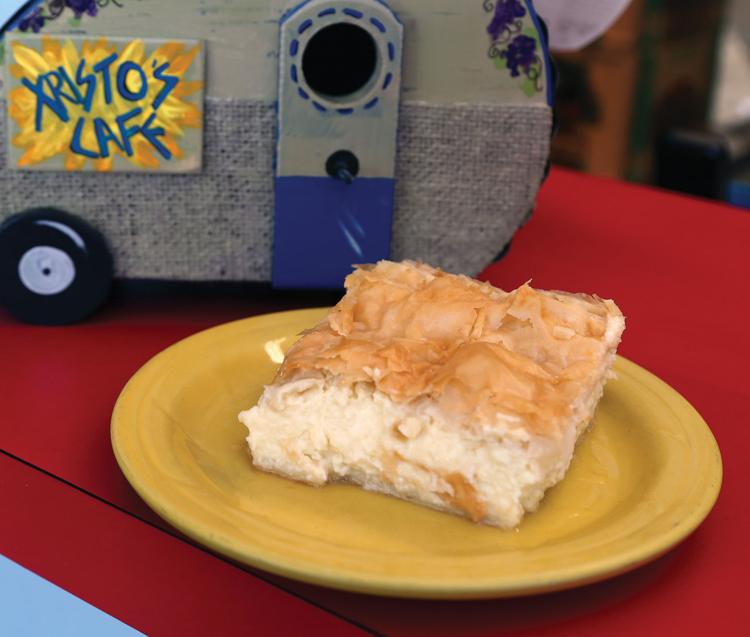 "A lot of our customers are adventuresome or they hear it's a healthy option," Chris said. "They want to learn about it, and once we've introduced them, they're customers for life."
A real hit with Baylor football players is the Bear gyro. It's twice as big as a regular gyro and comes with a choice of two meats, tadziki, red onion, tomato and parsley. Chris said the players (and many others) especially appreciate the healthy aspect of Mediterranean foods.
An important goal when Stephanie and Chris were looking for a place to open a café was to "be close to Baylor," Stephanie said. "If students want to walk over, they can get healthy food." Baylor parents also appreciate that their students have easy access to something other than fast food.
On the horizon for the café is breakfast as well as live music in the evenings, an ever-expanding menu and, of course, the continued personal service that's so important to the family.
"Even if eating their lunch to them is an insignificant thing that they did that day, I want it to be the best experience they had," Stephanie said.
The couple is optimistic about the future of the ethnic foods locally. "Waco's growing in such a positive direction. Now there are five Mediterranean options, and each of them has a wonderful menu," Chris said. "It's an exciting time for Mediterranean (food). The world is really realizing that this is wonderful, healthy food, and that's exciting."
---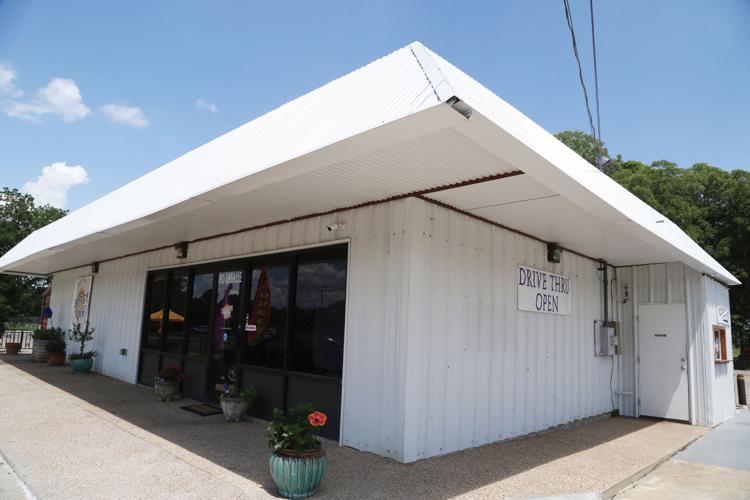 Xristo's Café
Tue-Thu, 11 a.m. to 2 p.m., 6 to 8 p.m.
Fri-Sat, 11 a.m. to 2 p.m., 5:30 to 9 p.m.
(or until sold out for the day)
Drive-through service available
Food truck
202 S. University Parks Drive
Tue-Sat, 11 a.m. to 7 p.m. or until sold out