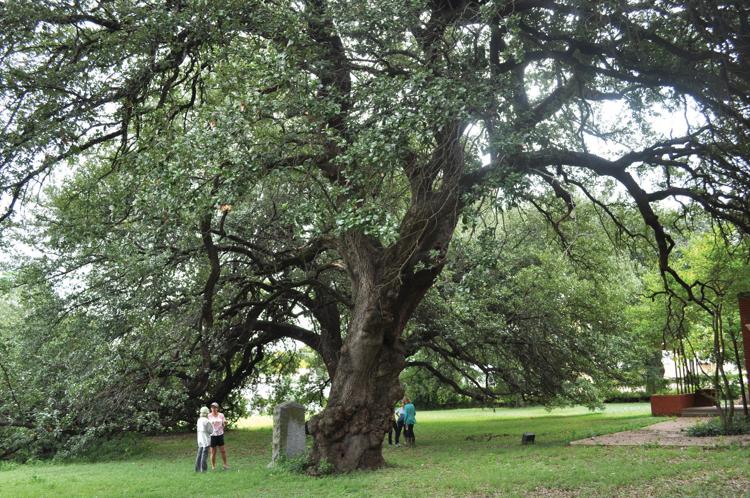 According to reports of the time, when the first pioneer settlers arrived in what is now Waco, the Huaco tribe had abandoned its village. The Huaco tribe was eventually moved by the federal government to Indian Territory (present-day Oklahoma).
The magnificent Virginia live oak trees still stand. They were old when the Huaco tribe lived here. So how old are those trees? McLennan County Master Gardeners were asked recently to survey the trees and see what can be done to stabilize them. When we stood beneath those trees, we were filled with a sense of awe and wonderment.
Folklore has it that one of the trees is somewhere near 700 years old. That may be a bit optimistic. The so-called "Big Tree" at Goose Island State Park in Rockport is said by experts to be more than 1,000 years old (it survived a direct hit from Hurricane Harvey and is fine). It is also a Virginia live oak (Quercus virginiana). The Huaco live oaks are on the grounds of the Helen Marie Taylor Museum of Waco History.
We asked a senior forester from Texas A&M Forest Service to give us an expert opinion on the trees and what can be done to stabilize them. What we learned is not good news. The trees bear scars from lightning strikes; there are sizable cavities in most of them; huge branches are in danger of cracking and falling, and there are signs of rotting in the main trunks of several of the old oaks.
According to Waco historian Helen Marie Taylor, the famed Waco Spring was located on the grounds of the present-day Taylor Museum, which has been closed since 1998. Plans are underway to reopen the museum, which is filled with priceless historical treasures.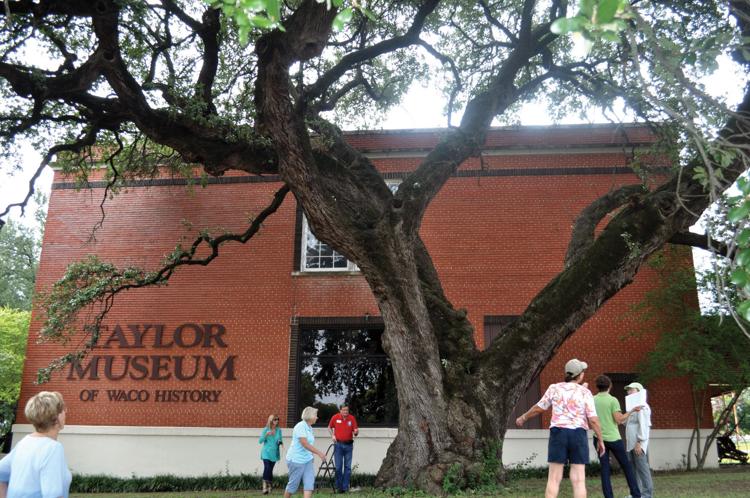 How Old are They?
Naturally, we wanted to know how old the trees are, so we tried to figure that out. Our Texas Forest Service expert was cautious, saying that she can readily agree with, say, 300 years and maybe a bit more.
The science of aging a tree is known as dendrochronology. It is the science of tree-ring measurement. It is fairly easy to count the tree rings if you cut down the tree. It was not hard to rule that out.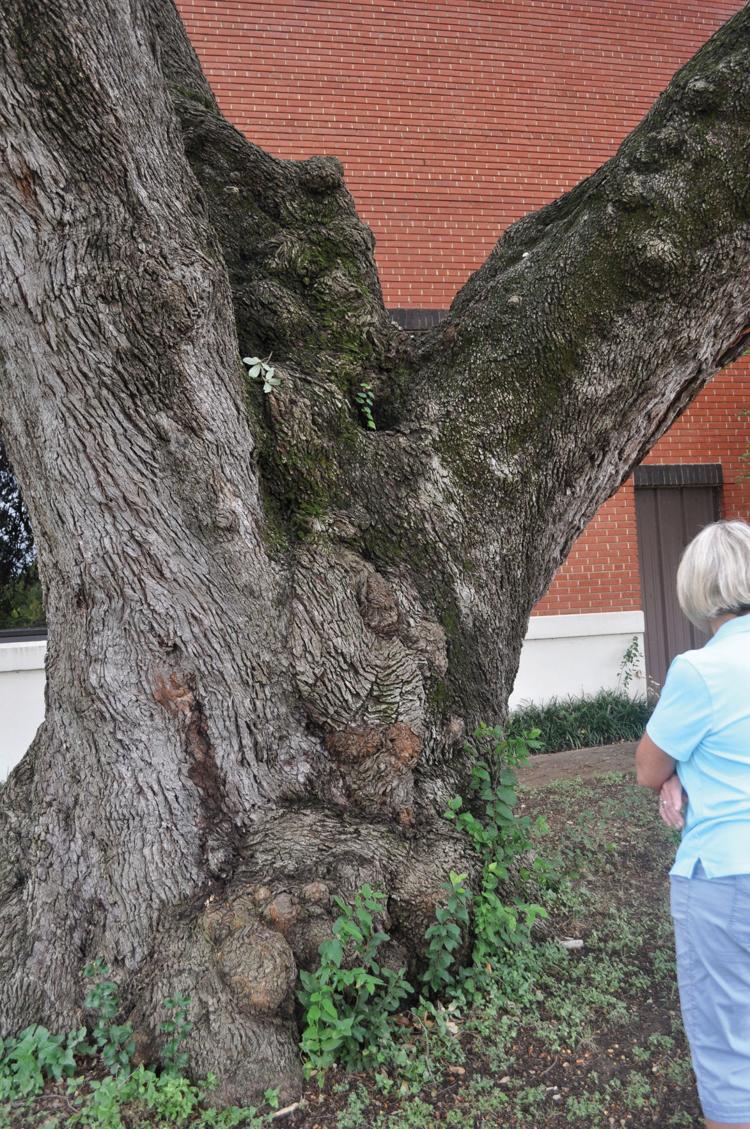 The next most accurate method is boring into the tree with a device known as an increment borer. It takes a core sample to the pith in the tree's center, and the rings can be counted that way. That method is invasive because it leaves a wound in the tree. So we ruled that out, too.
That left us with having to make a reasonable estimate of each tree's age. Fortunately, there is a technique specifically for estimating the age of a Virginia live oak. On a recent Monday morning, a team of Texas Master Gardeners arrived with tape measures, twine, a clipboard, calculator and step stools. We measured the girth (circumference) of the larger trees at a specified height, divided by pi (3.1416) to find the diameter, and then applied a mathematical formula to estimate the age of each tree. The trunk measurements are tricky due to burling (the rounded outgrowth on the trunk).
According to the methodology we used, the estimated ages range from about 350 to 490 years. One tree with two trunks posed a major problem, with one trunk estimated at 269 years and the other at 277 years. But when measured below the fork, the estimate is about 500 years.
These are rough estimates. It is a good bet that some of the trees are actually several small trees close together that fused over time to become one tree. That throws off the estimate considerably.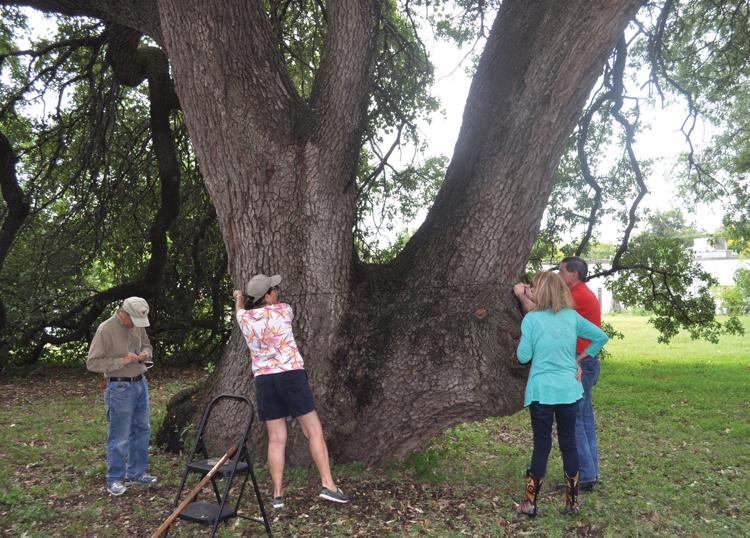 Trees Precarious
What we know for certain is that those trees are ancient — and unstable. They may stand for another century or more, but a windstorm could bring one or more of them crashing down. It is not safe to climb on them. Children must be kept away from them. Huge limbs are liable to break and fall. There is a lot of dead wood in the upper branches.
If the trees are stabilized by propping up the branches, filling in the cavities with foam and carefully removing dead limbs, they may be around for a lot longer. The Huaco Village live oaks are a Waco treasure that deserves to be preserved and cherished. They are part of Waco history.