In a restaurant landscape dominated by drive-throughs, chains and a few landmark spots, one Waco eatery is happily bucking the trend away from downtown and Interstate 35 and is thriving in an area of Waco not known for dining.
Owner Erick Gama wouldn't want it any other way.
Rufi's Cocina, 1801 N. 25th St., quietly opened its doors in January 2015 and has steadily amassed a loyal following seeking authentic flavors of Mexico, more specifically the flavors of the Michoacan region. Abutting the Pacific Ocean and known for its indigenous people, Michoacana is known for rustic and hearty cuisine that could never be mistaken for Tex-Mex.
"We aren't going to be like every other Mexican place in Waco," says Gama, a University High School graduate who describes himself as having "zero tolerance for Tex-Mex."
And he's not just talking about Rufi's menu being different. Local art adorning the walls is for sale. Once a month the cocina hosts the Waco Poets Society's open mic night. In exchange for the group's loyalty, Gama offers members discounts.
Eventually, Gama envisions collaborating with the World Hunger Farm to make Rufi's a place where fresh produce is available for nearby neighbors.
"This is an area where there are not grocery stores," Gama said. "I want to try to make it a place where people can walk to" and get fresh produce, he says. "We are trying to make a difference in the community."
It's the least he can do for neighbors who have embraced his cooking and made Rufi's feel at home, he said.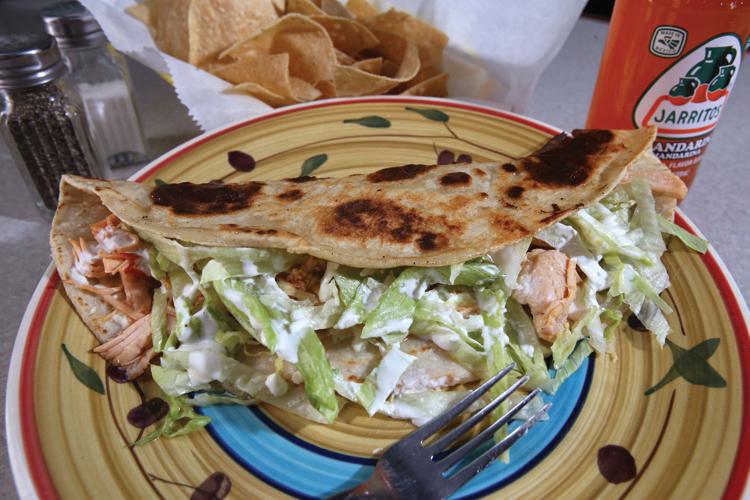 Transplanted many years ago from California to Texas, Gama and his mother, Rufina, for whom the business is named, worked for years as cooks in big restaurants. The family deliberately named Rufi's a "cocina," or "kitchen," so as to make the distinction between large, impersonal eateries and places where diners feel at home and the food is reminiscent of mom's cooking.
On one particular day, Erick's sister, Yasmin, and a cousin were busy waiting tables and working the floor. A younger brother was in the kitchen, cleaning. The lunch crowd had slowed and in a few hours the cocina will be closed for the day. The hours are evolving as Erick and the family determine what best meets demand. To date, the biggest crowds have been at lunch, he says.
But be warned: If you are looking for fast food, you've come to the wrong place.
"It does take a while here because it's not pre-prepared" Gama says. "We are about quality. We prep very small amounts and cook it as we go. Tortillas are made as soon as you order."
Take mole, for instance, the name given to any number of sauces used in Mexican cuisine. If that's what you're hungry for, it's not made until you order it, and even then, you can tell the cook just how you like it.
"You can make it any way you want it," Gama says. "That's one of the upsides of cooking as you order."
If Erick's in the kitchen, that mole sauce (and other specialties of the day, like salmon, or shrimp or red snapper or tilapia) may have more of a modern kick than when Rufina is in the kitchen. Rufina's style is simple and authentic, befitting her Michoacan roots. Erick prefers a little experimentation, but like his mom, stays true to his Michoacan roots.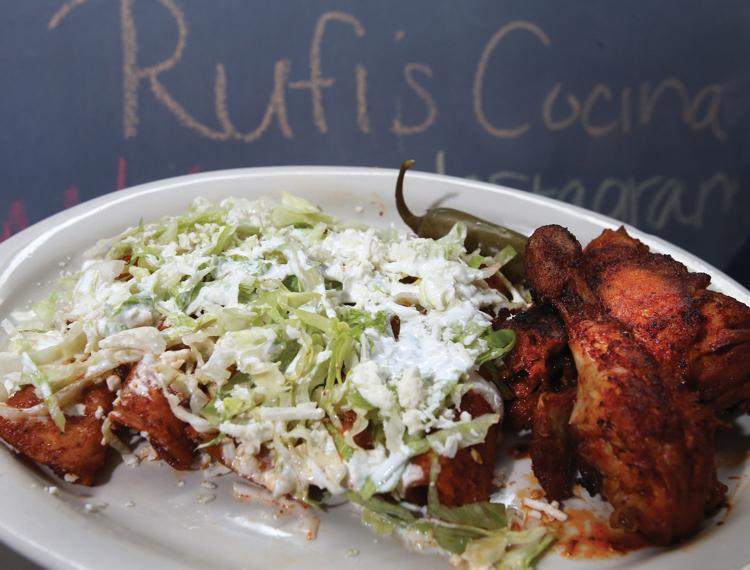 It was only at his brother's incessant urging that Gama reluctantly agreed to add a few Tex-Mex staples to the menu (Tex-Mex enchiladas, a Mexican cheeseburger and nachos). Little else resembles a typical Waco Mexican menu, though, and that distinction is winning some loyal followers.
"It is very good," says businesswoman Daryl Meyer. "It is more authentic Mexican food, not Tex-Mex. I've been there a bunch of times.
"On my first visit I was trying to find someplace new. He (Erick) brought out a sample of everything. I thought that was nice because he wanted us to experience the food. It's consistently good. It's a lot of nice people making you feel comfortable."
Meyer is a fan of the flavored waters and the fruit-filled tamales, a sweet treat not commonly found in restaurants around here where savory tamales are the order of the day. The sweet tamales are something a few Mexican families make at home for special occasions.
Another diner, Terri Harris, also a California transplant like Gama, keeps returning for the distinctly un-Tex-Mex taste of Mexico.
"Erick personally visits with you and loves to explain down to the smallest detail, without giving away any family secrets, what you are eating and how it is prepared," Harris says. "I don't want to be a blabbermouth, but I have figured out what the secret ingredient is in every dish: Love!"
Another secret, and this is a big one, has to do with fresh ingredients — "from the gate to the plate," Gama says. He's been known to slaughter his family's own goats for daily specials.
The hot sauce is made daily in small batches. "Our mild is hot and our hot is hotter," Gama says.
Rufi's hours are still evolving and wise diners will call before going. Breakfast is served all day, and daily specials can be found on Facebook and Instagram.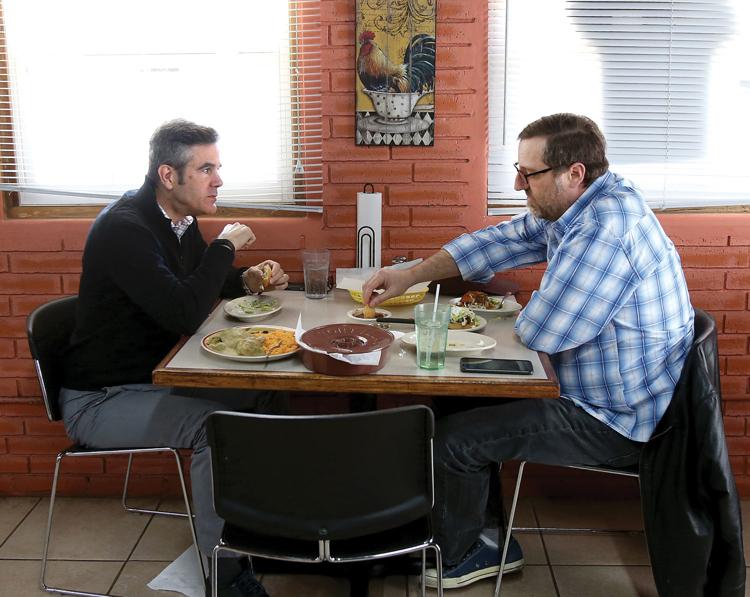 When you go, it helps to not be in a hurry, and bring your own booze, if so inclined, because Rufi's doesn't have a liquor license.
Appetizers start at $2.50 and a la carte items begin at $2. Most dinner plates cost between $6 and $10, with the priciest entree (goat, when available) at $14. Most breakfast plates range from $5 to $8, while desserts (sweet tamales and cheesecake and milk cake) range from $2.50 to $4.
Gama says he was advised by some to avoid the 25th Street location.
"We were told it was cursed," Gama says, he also went against his mom, who thought they needed to be downtown to "make it."
But Rufi's Cocina is filling a niche in an area underserved by retail, groceries and restaurants.
The family is pleased the neighborhood has embraced Rufi's flavors, Gama says. They have no plans of going anywhere.
"We're not downtown material," Gama says, "This is our little spot."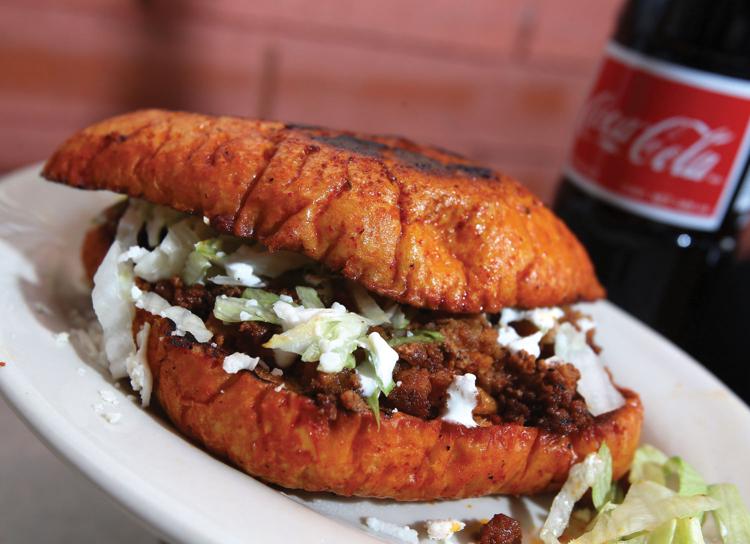 Mon-Thu, 8 a.m. to 3 p.m.
Fri, 8 a.m. to 3 p.m., 5 to 9 p.m.
Rufi's Cocina offers free Wi-Fi